Looking for some inspiration for your kitchen remodel? Here are several great design & style ideas from a few of our favorite projects.

1. Use Open Shelving in the Corner
To break up a bank of cabinets, and to make easy use of that tricky corner space, take a cue from this Anderson Township kitchen, and include open shelving. Using walnut, which contrast against the surrounding white cabinets, the shelves create visual interest as well as convenient storage.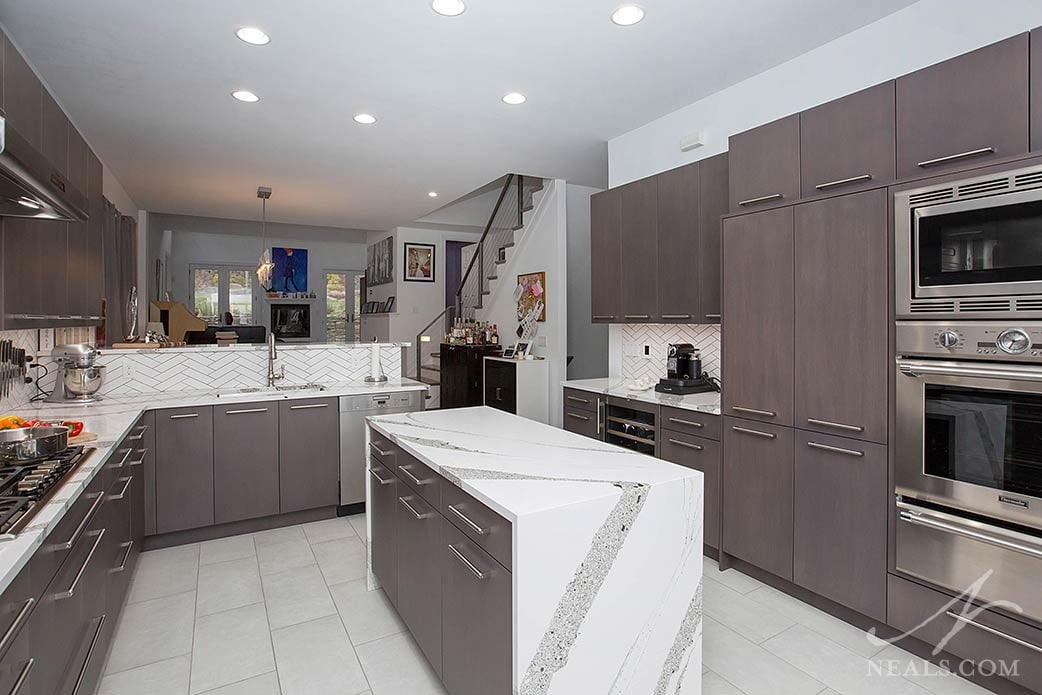 2. Go Modern with a Waterfall Counter
If contemporary style is your taste, the unexpected statement of a waterfall counter is a good option, like what was done in this Over-the-Rhine kitchen. Running the countertop down the side of a cabinet, especially if the counter material is graphic and eye-catching, is one way to create a stylish modern statement.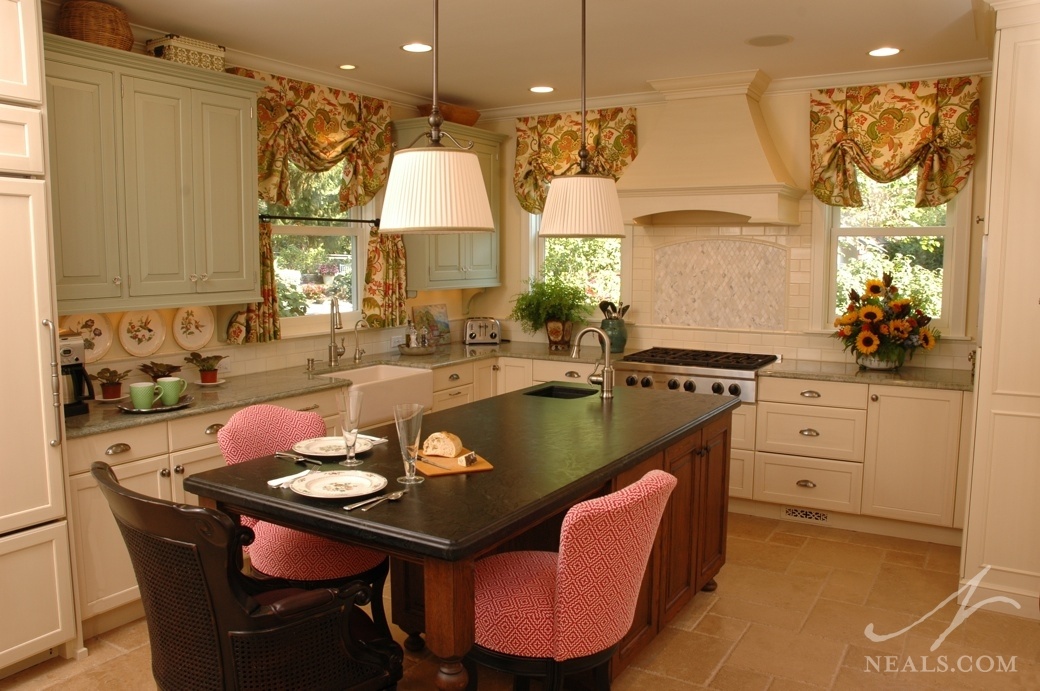 3. Take Inspiration from Furniture
There's nothing quite as homey as the old kitchen table, but if your kitchen is a bit too small to have both and island and a table, consider using furniture as your island style source. This Clifton kitchen does this expertly with traditional turned legs and a gorgeous soapstone countertop.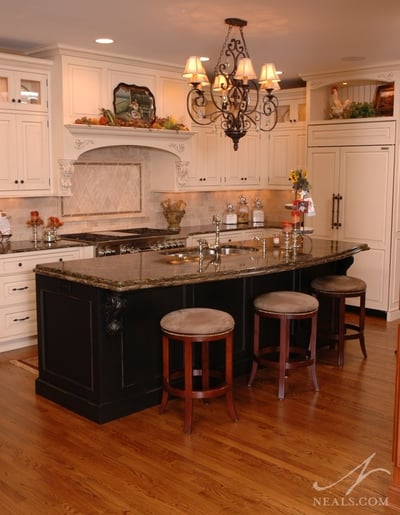 4. Pick a Contrasting Island Color
While there's something to be said for color continuity in a space, there's even more to be had when you mix in bold contrast. This traditional Sycamore Township kitchen shows how with the dramatic choice of a black finish on the island, which stands out against the white cabinets.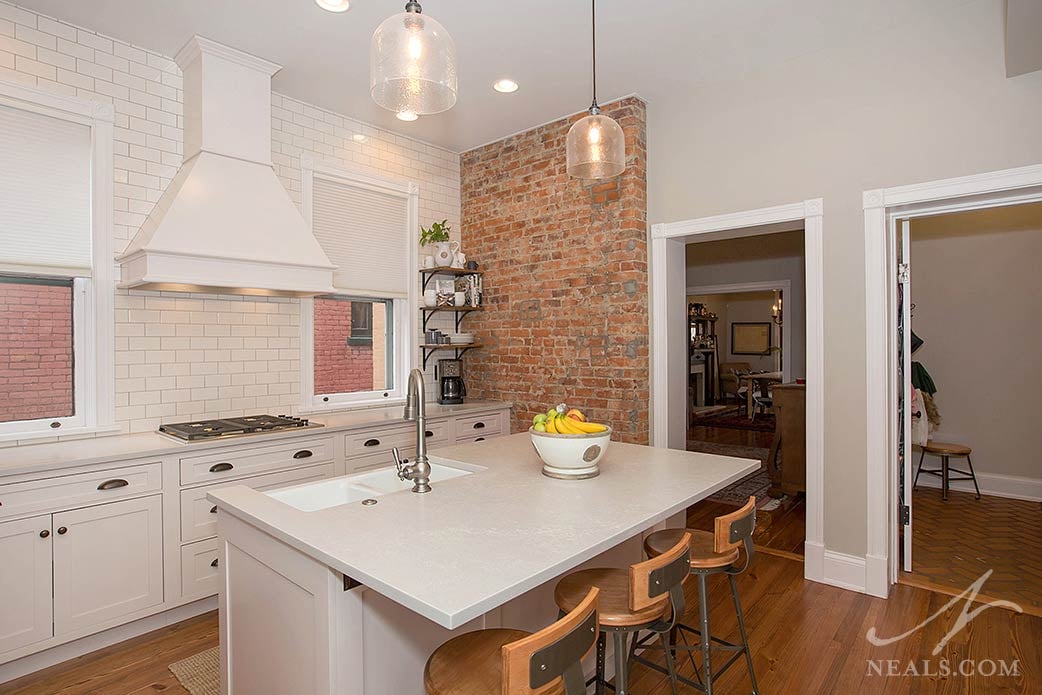 5. Capitalize on Unique Features
Sometimes, particularly with older homes, remodeling reveals unique or unexpected finds, like old fireplaces or structural brick. In some cases, like with this Newport kitchen, that find can be reworked into the design to add a unique touch of history and interest.
6. Include Glass-Fronted Cabinets
Glass-fronted cabinets, which come in a range of styles, are great when you want to change things up but still need your things behind doors. This Mason kitchen turns the sink area into a display feature with leaded glass doors with interior lighting.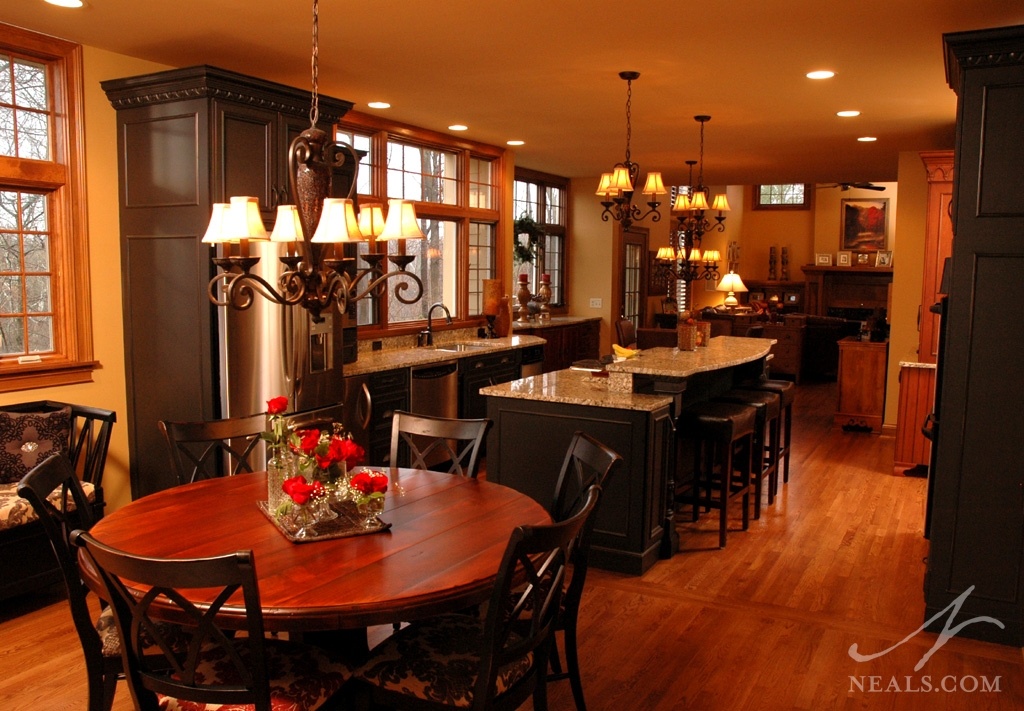 7. Create Zones to Organize a Long Kitchen
This Sycamore Township kitchen showcases an easy way to make a long, narrow kitchen feel spacious and effective. The kitchen is broken up into zones, each with a specific purpose, but maintains a consistent design throughout so that it all still feels like one space.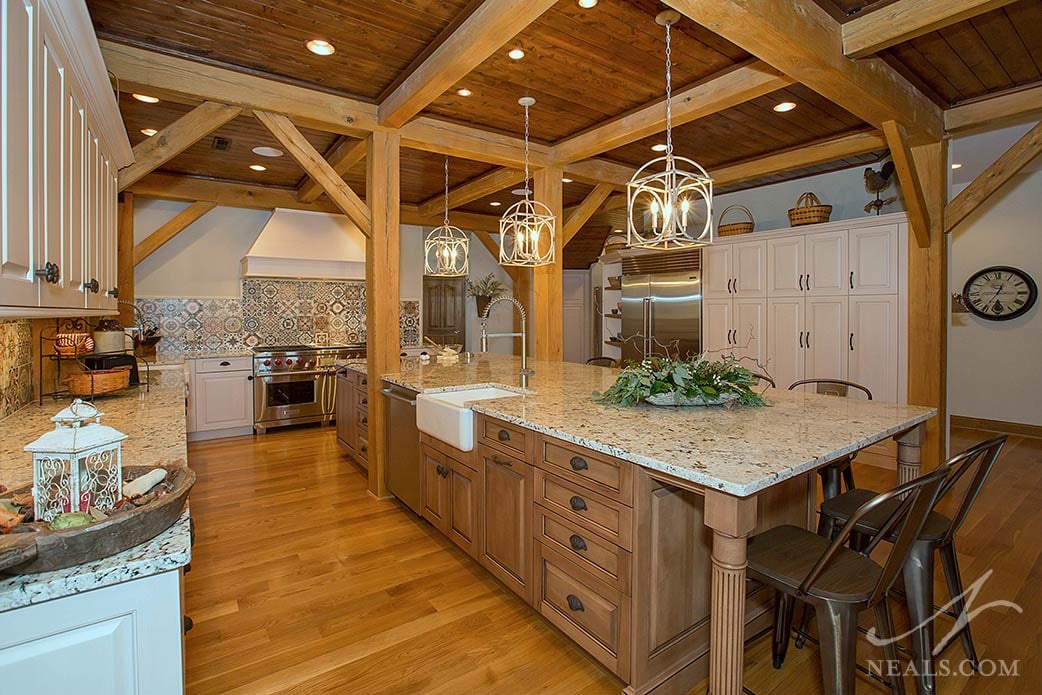 8. Include Multiples If You Need Them
If you entertain or cook a lot, it might be useful to include secondary appliances or features to help take care of larger workloads (or dishwasher loads). This Middletown kitchen as two of nearly everything, arranged strategically to create multiple work areas.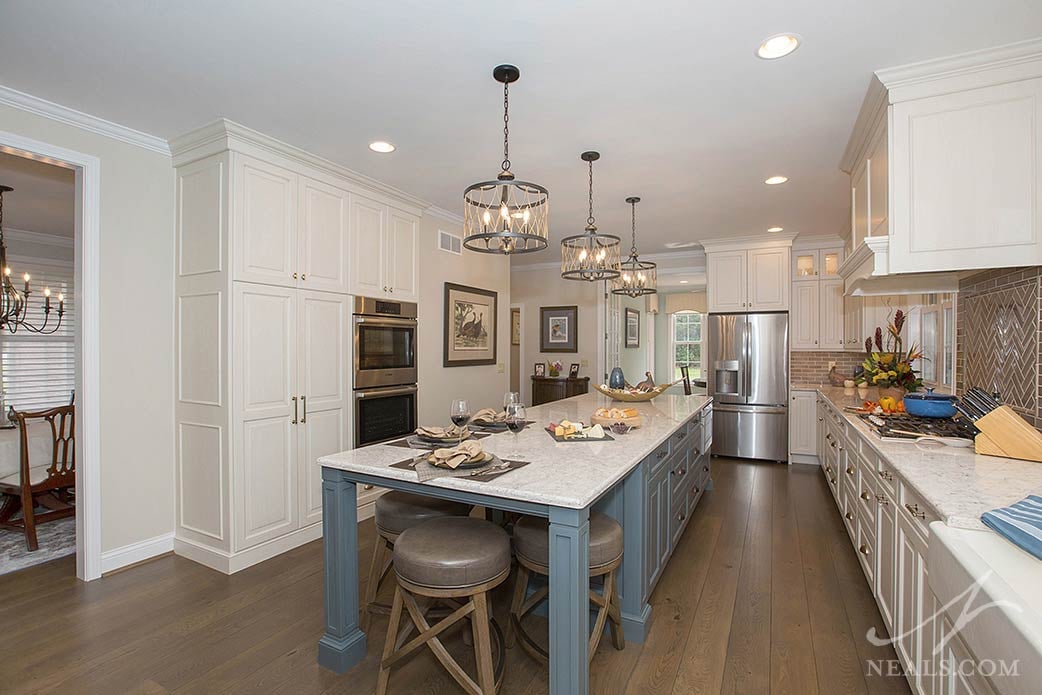 9. Make Room for a Crowd
An over-sized island and a spacious floor plan are exactly the recipe for kitchens that will host a large groups on a regular basis. This Williamsburg kitchen uses a long island like a table for food and conversation, which family and friends will naturally gravitate around.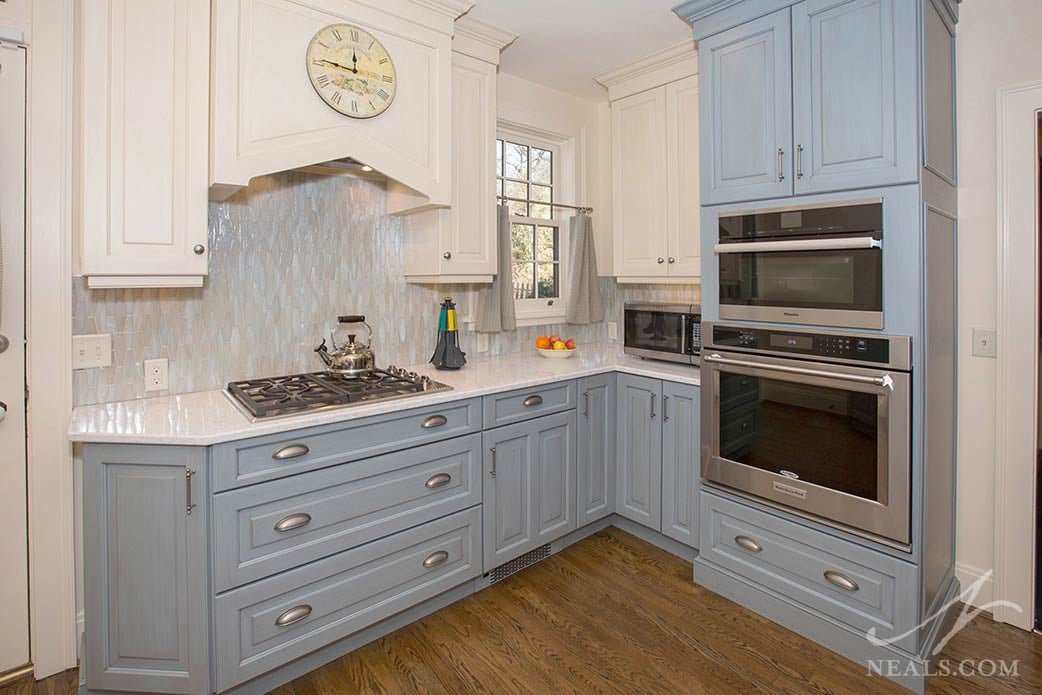 10. Install Stand-Out Tile
There are many ways to add interesting details to a kitchen, but one sure-fire option is to use specialty tile for the backsplash. In this Clifton kitchen, an iridescent tile that includes shades of blue, pink and orange, ties the colors of the space together in an unexpected, interesting way.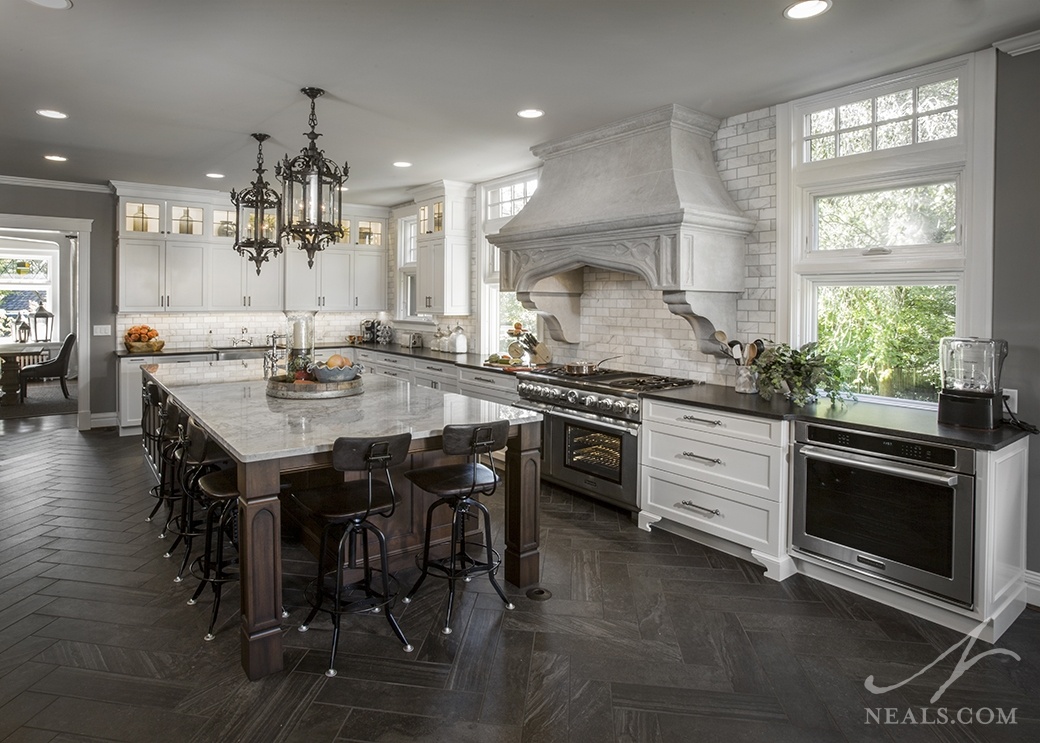 11. Make a Big Style Statement
Sometimes the best way to make a style statement is to do it in a big way, literally. This Hyde Park kitchen, which had ample ceiling height to take advantage of, establishes a grand, Gothic style with a large cast stone hood that takes center stage in the space.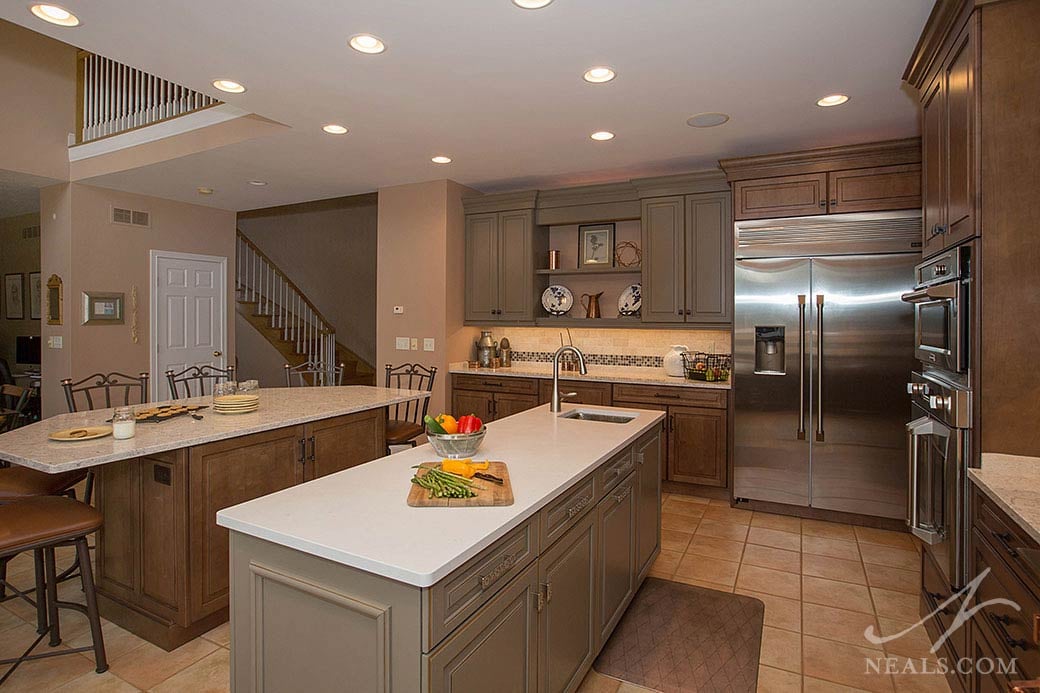 12. How about Two Islands?
This doesn't work for every kitchen, or for every family, but consider whether having two islands, like this Morrow kitchen, would benefit your space. Each island can be designated for specific purposes (and even styled differently), and can help add storage space, working areas, extra seating, or additional locations for appliances.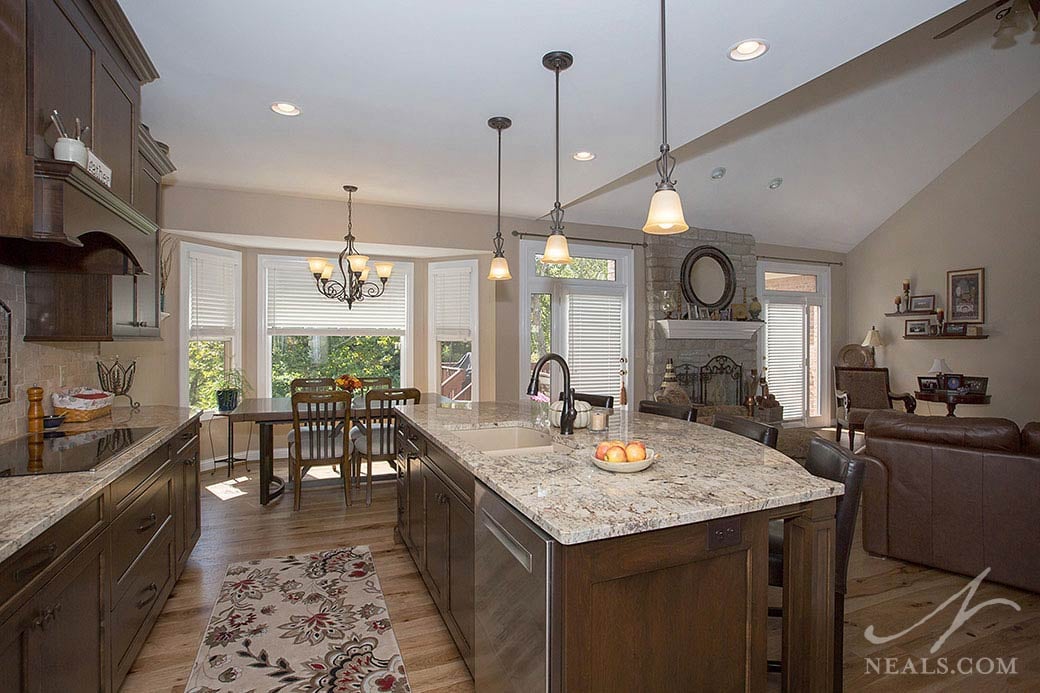 13. Open It Up
Some homes were built with an idea that the kitchen and adjacent family room need to be separated, which often results in a small kitchen with a poor layout. This Western Hills kitchen shows how using the island instead of a wall can create an open feeling without the two rooms encroaching on each other.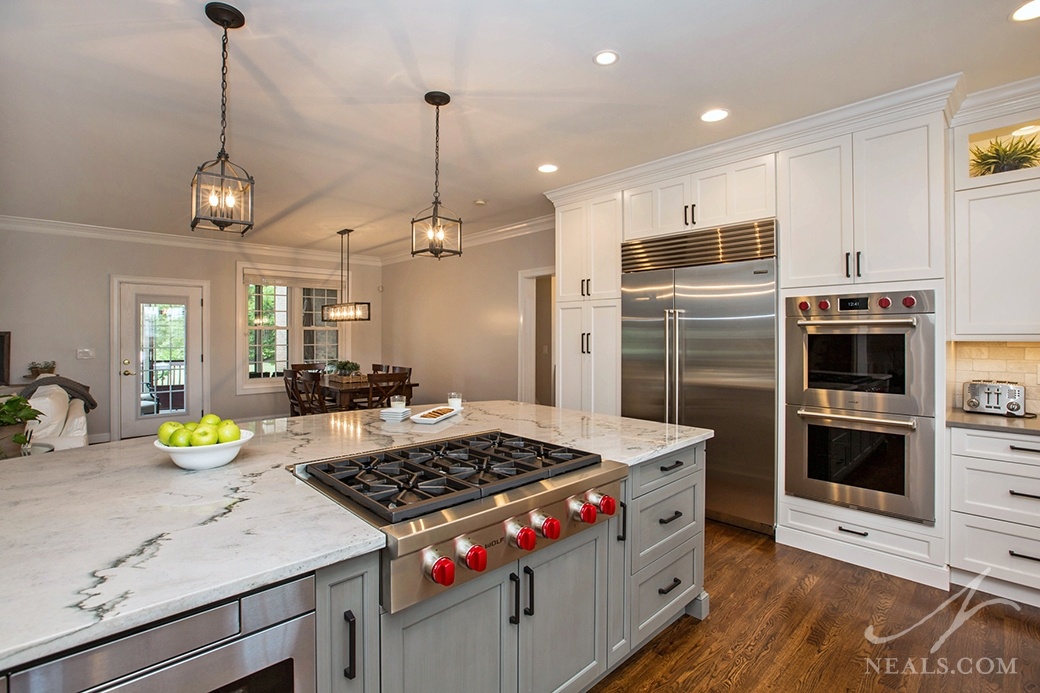 14. Treat the Island as Center Stage
The family of this Loveland kitchen knows that the kitchen is the heart of the home, which means the island is where it all happens. Considering the ways in which an island can be utilized by all members of the family, with space for everyone is a great way to make everyone feel welcome and considered.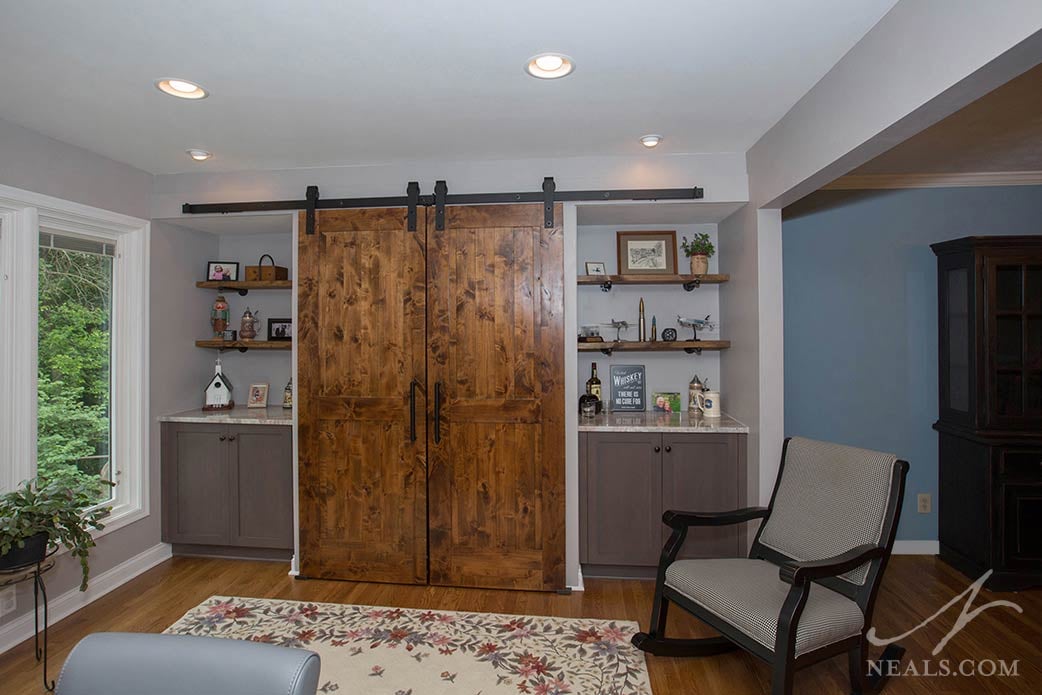 15. Make the Pantry a Feature
Not everyone has a pantry worthy of Pinterest, but that doesn't mean you can't act like you do! This West Chester kitchen utilizes a barn door feature to create an interesting focal point at the end of the space. Behind the door? An accessible and spacious pantry.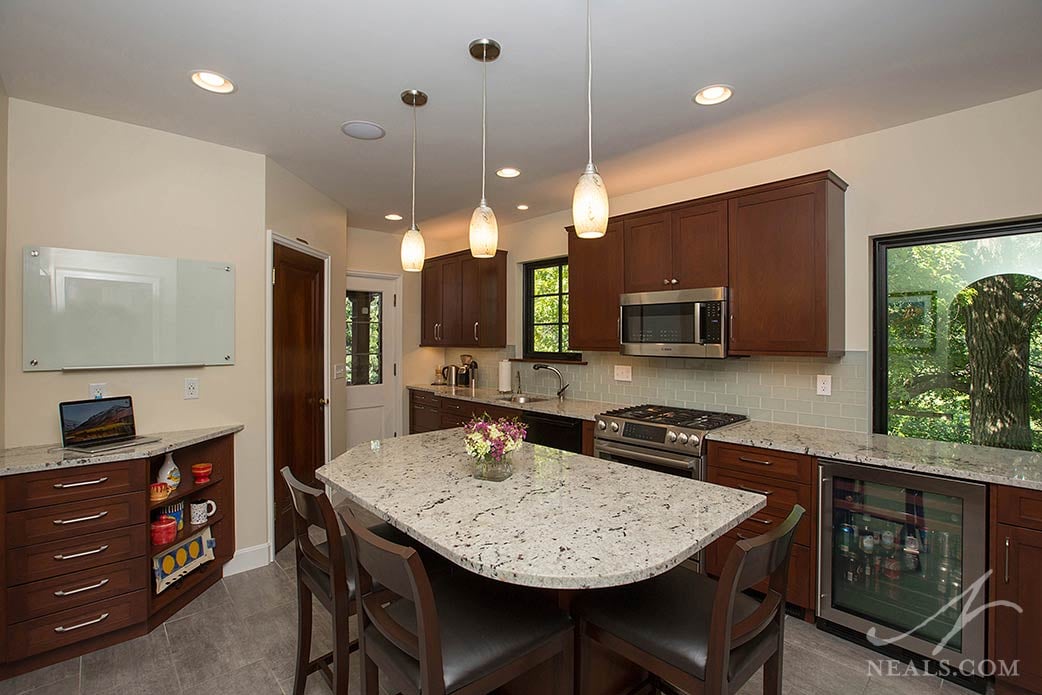 16. Consider an Angled Island
If your kitchen is a bit on the tight side, and a rectangular island isn't ideal for traffic flow in the space, take notes from this Clifton kitchen. In order to include an island and room for traffic flow, the island shape was adjusted to a custom shape that leaves room for seating, but doesn't leave a corner jutting out into the space.