This casual kitchen in West Chester provides a lesson in thinking outside the box to get the most out of the available space. It's also an example of how to temper the bold character of rustic style with the straight-forward simplicity of transitional kitchen design. The result is a comfortable space that can host the family just as easily as a gathering of friends.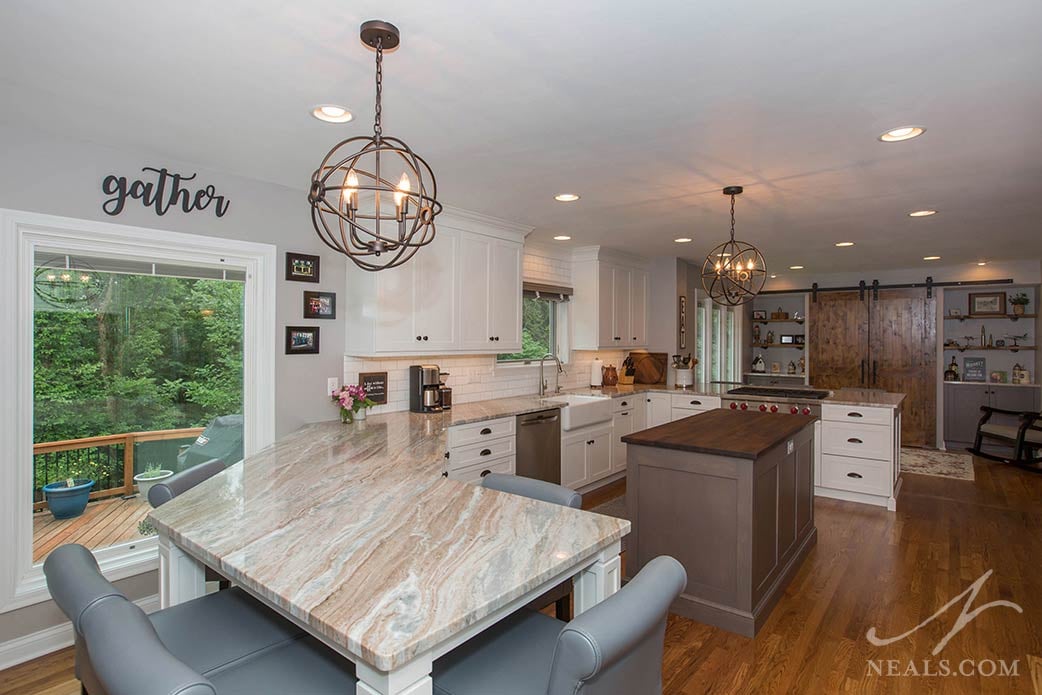 The original version of this kitchen was a typical L-shaped space and a small island that couldn't handle more than one task at a time. While functional, it lacked enough room for larger gatherings and it lacked any real style. While the kitchen didn't lack storage, it did seem to lack the right arrangement of storage, especially for pantry items. Next to the kitchen, the formal dining room was mostly unused.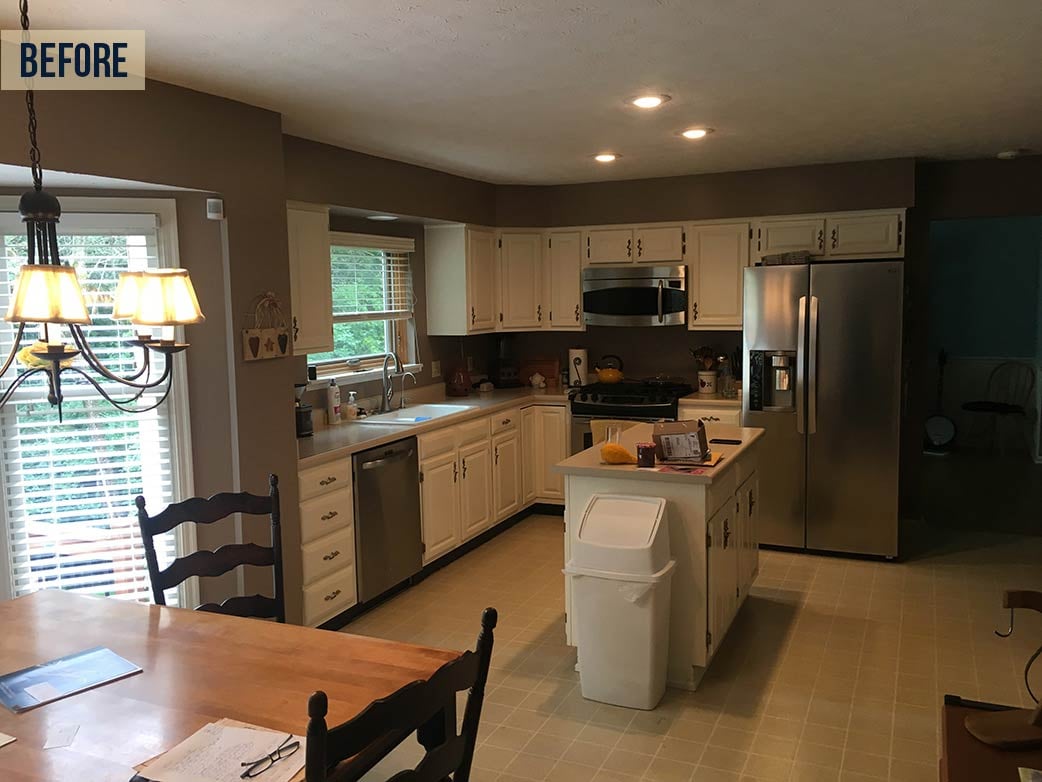 After removing the wall between the kitchen and dining room, the kitchen expanded in both directions to take full advantage of the new space. This created enough room to maximize the work space in the kitchen by including two peninsulas, an island, and rearranging the entire working triangle between the sink, cooktop and fridge.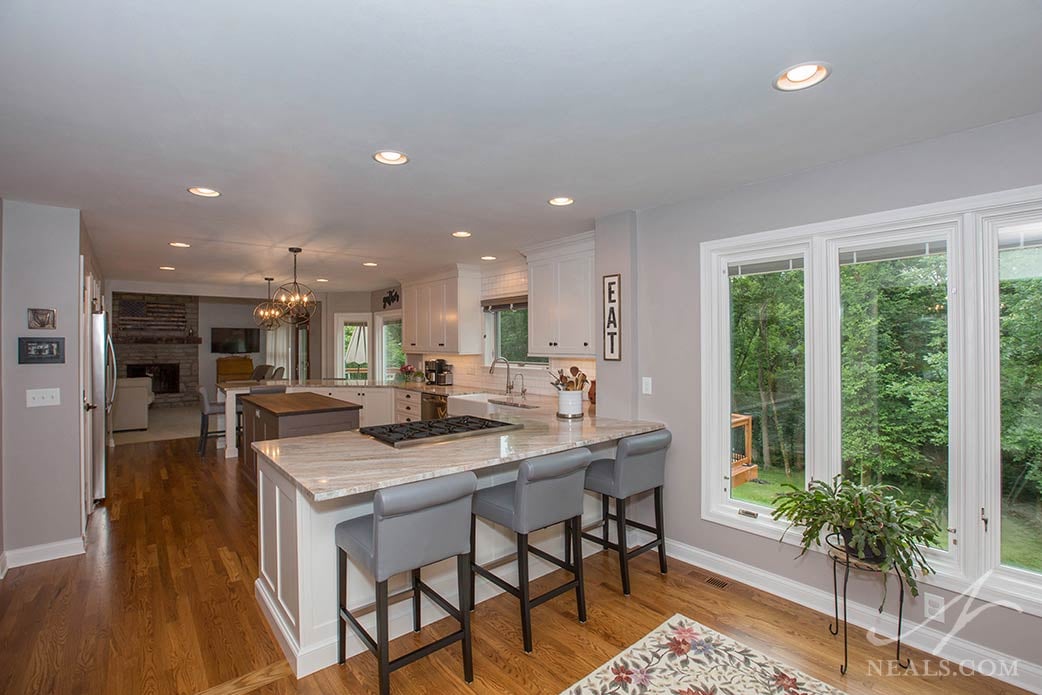 Rustic, farmhouse touches, including the apron front sink, wood-topped island, and custom barn door installation at the end of the space all create a feeling of cozy Midwestern charm. The white cabinets, colorful Fantasy Brown granite countertop, and touches of gray throughout, help keep the rustic elements focal points that don't carry the entire design too far out to pasture.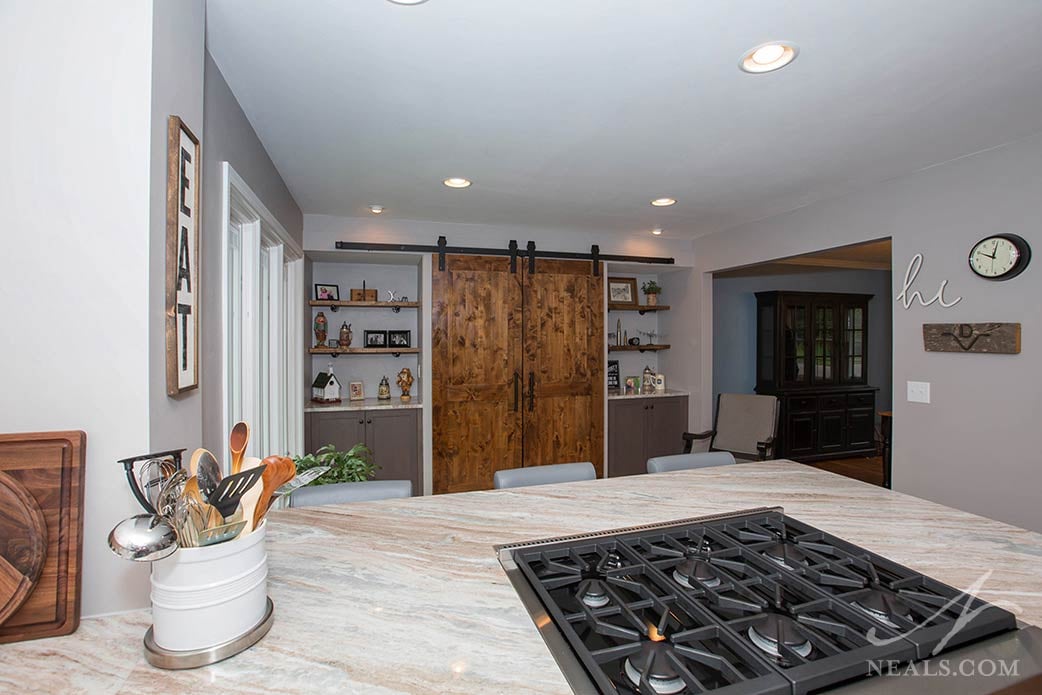 Rather than using the extra space taken from the dining room for a small seating area or TV, the custom built-in along the back wall created an ideal location for display. The barn doors conceal a new pantry, which leaves more room in the kitchen cabinets for other types of storage. With thick wood shelving, the doors can be left open during meal prep without marring the design of the new kitchen.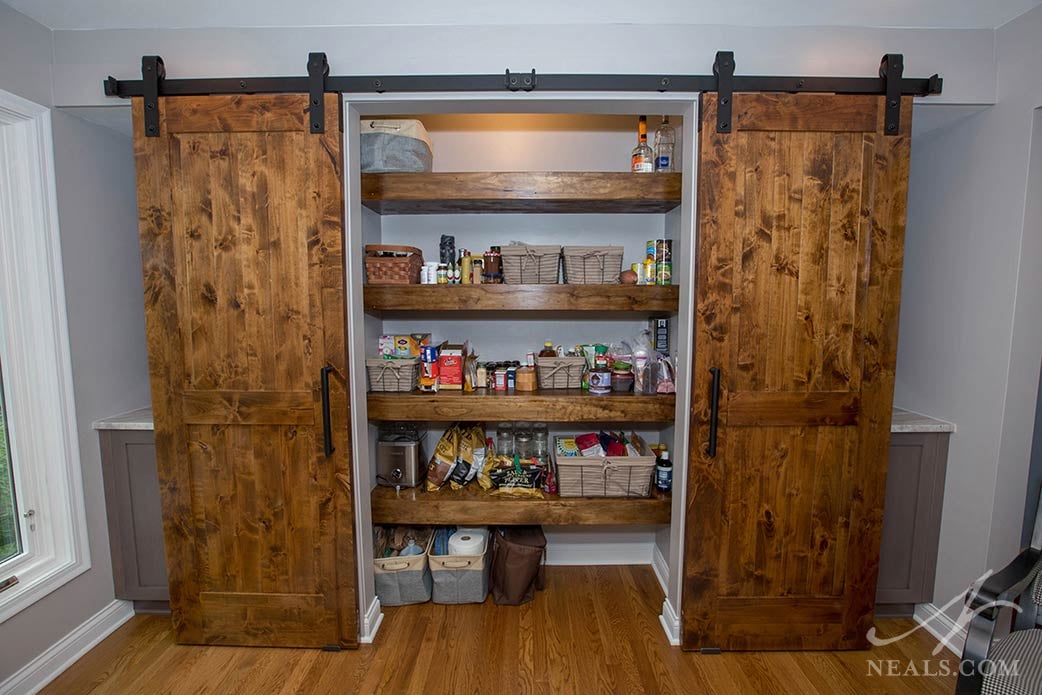 On the other end of the kitchen, the separate kitchen table was removed and replaced with an angled arm of the counter creating a second eat-at peninsula that brings the kitchen's crowd seating capacity up to 8. Stylish legs help the peninsula look more table like, and the angle of the counter works with the bay window behind to prevent that back chair from feeling too cramped. The additional counter space is also ideal for buffet style parties or when meal prep involves the entire family.