Sometimes a kitchen can look like it is working just fine, but under the surface there are issues that the homeowner can easily detail for you. This was one such project. Under-utilized spaces, inefficient details, and dark cabinetry with no personality were just a few of the issues.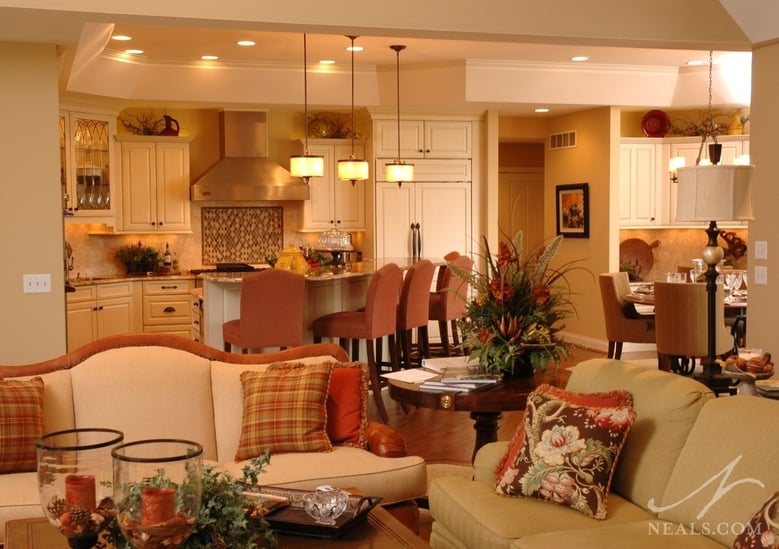 The new kitchen design sought to gain space, while at the same time creating a balance between the display and functional areas. The largest culprit of wasted space was a shelf occupying the area above the wall cabinets. It was hard to use and hard to keep clean, but it also limited the available vertical storage space.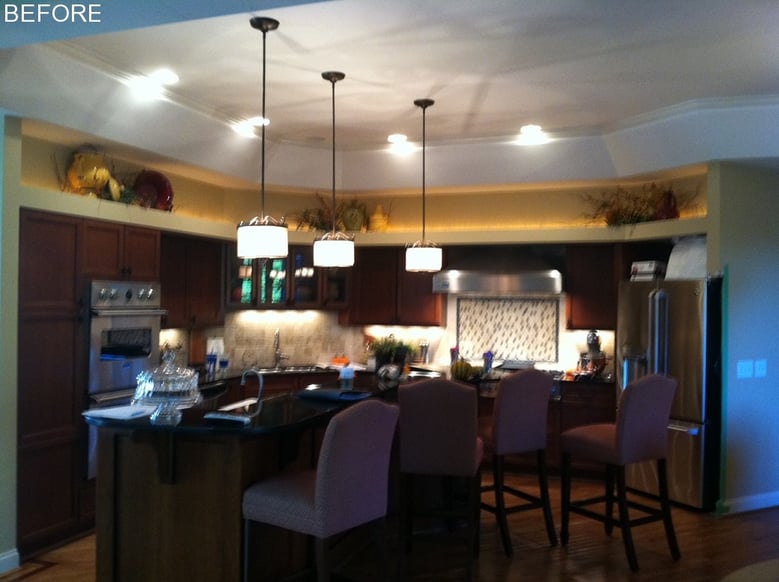 Additionally, the refrigerator was placed on an angled wall that jutted into the end of the kitchen, creating a claustrophobic bottle-neck on that side. Generally speaking, the rest of the kitchen's work areas made sense, except that the prep sink had been placed on the wrong side of the central island, taking it completely out of the functional zones.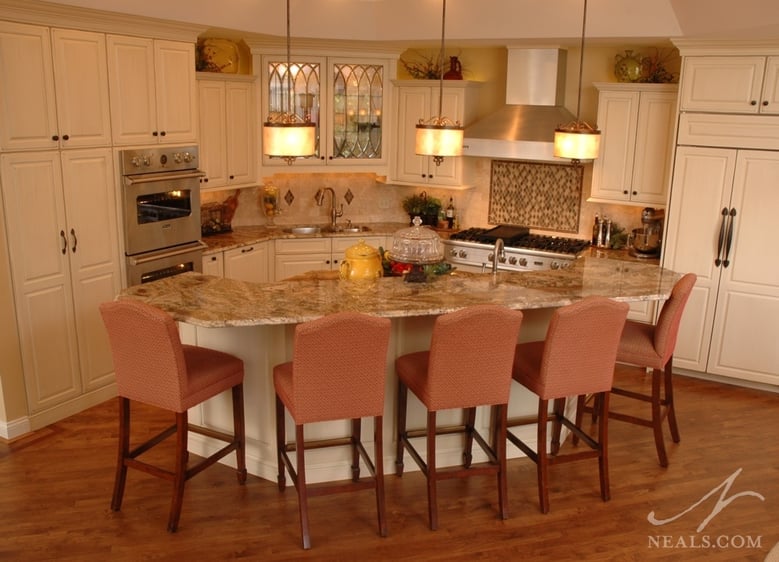 After removing the shelf, new wall cabinets were installed at staggered heights to retain some of the display space while still gaining closed storage. This arrangement accommodated a new stainless steel hood that fit the new kitchen's style better than the dated look of the old partially-concealed hood.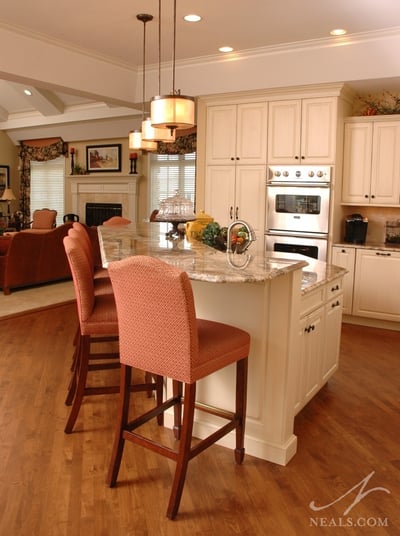 As part of the new cabinet lineup, the old free-standing fridge was exchanged for a built-in unit, and was situated flat against the back wall. This opened up that end of the kitchen, eliminating the bottle-necked traffic flow. As a final functional touch, the prep sink was moved to the other side of the island, closer to the cooktop, where it now gets much better use.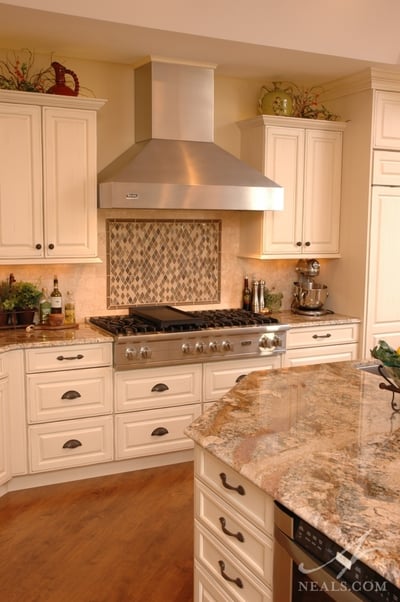 To address the kitchen's style problems, the dark cabinets were removed and replaced with off-white raised panel doors and classic oil-rubbed bronze hardware. This injects the space with a traditional look. The stainless steel appliances and airy lighting (retained from the previous kitchen) create a sophisticated look that feels tailored, and balanced between old and new.
Glamour is punched up a few notches in the new space with the use of leaded glass doors above the sink, glass mosaic tile behind the cooktop, and a lively brown and cream granite used for all the countertops.