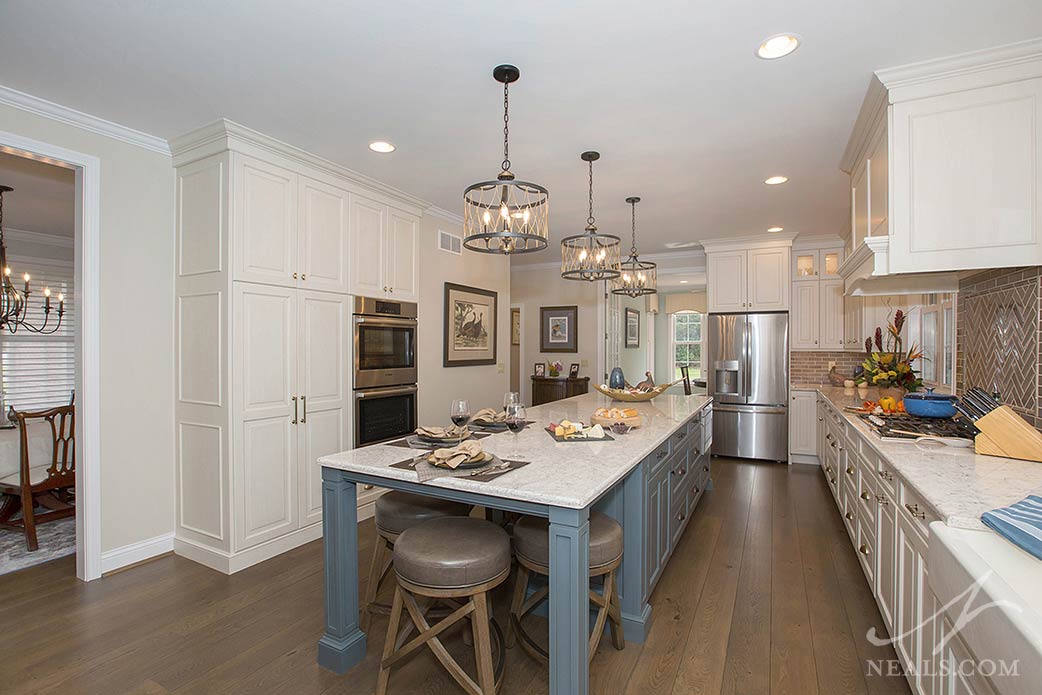 This kitchen in Williamsburg showcases many of the key elements of the classic kitchen style.
What makes a kitchen "classic"?
Classic style is generally more transitional in nature, which is a balance between the highly decorative details of traditional design and the minimalist lines of contemporary style. Classic style is often heavily influenced by the design movements between the turn of the 19th Century through to the pre-war era, which includes both the Arts & Crafts style and Art Deco.
A classically-styled, transitional kitchen, in today's era, is also casual-leaning. While the space can feel grand, with luxurious details and high-end materials, comfort is at the core. This may come through in cabinet choices that look like pieces of furniture, or in the use of inviting seating at the island. However it's achieved, a classic kitchen remains timeless because it's welcoming and comfortable for everyone.
Read More