When looking over the kitchens we've designed in the past several decades, it's clear that while the Traditional style has had a lot of staying power, what it is and how it is applied has shifted as time has gone on. Today, we're going to look closely at traditional style kitchen design and identify how homeowners now are applying the concepts of this classic style to create new spaces.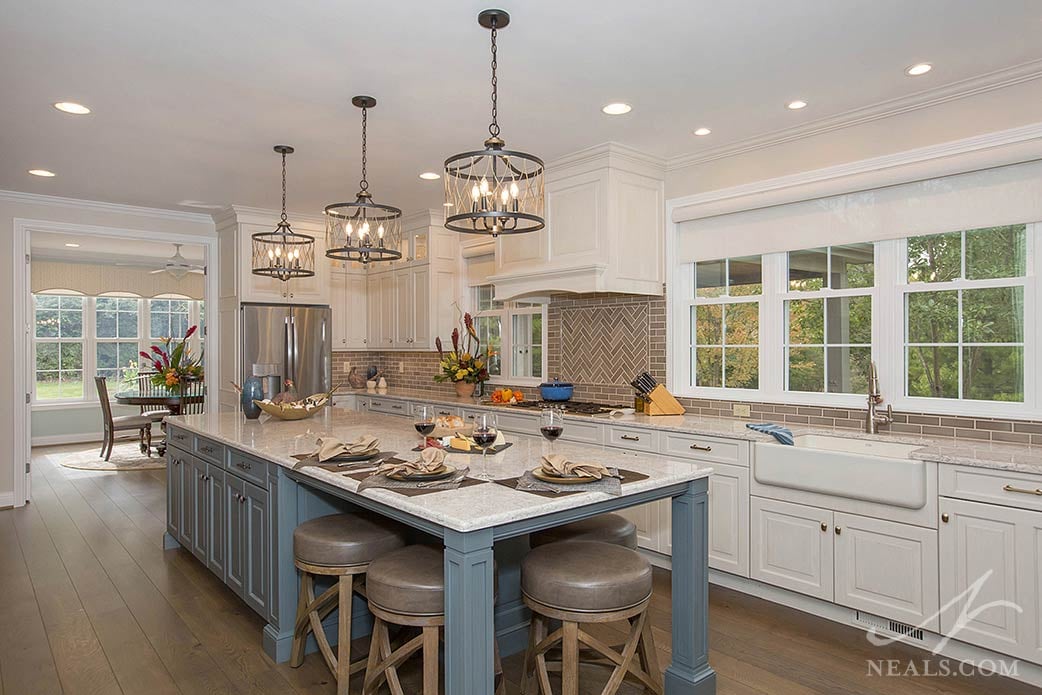 New Craftsman Style Kitchen in Williamsburg
There are specific elements we can identify in most traditionally styled kitchens. These are furniture-like cabinetry details, the use of stone or quartz counters, interesting tile, elegant-feeling hardware and trim details, and stylish lighting with curved or open shapes. When several of these elements exist in a space together, we perceive the combination as a distinctly traditional mixture.
When we look for the combinations of these elements in newer traditional kitchens, we may feel that the boundaries of the style are more blurred. This signals that traditional kitchen style these days may be less traditional in the way previous generations understood the term and now conform to new ways of thinking about those same traditional style elements.
Minimalist Traditional Kitchen Style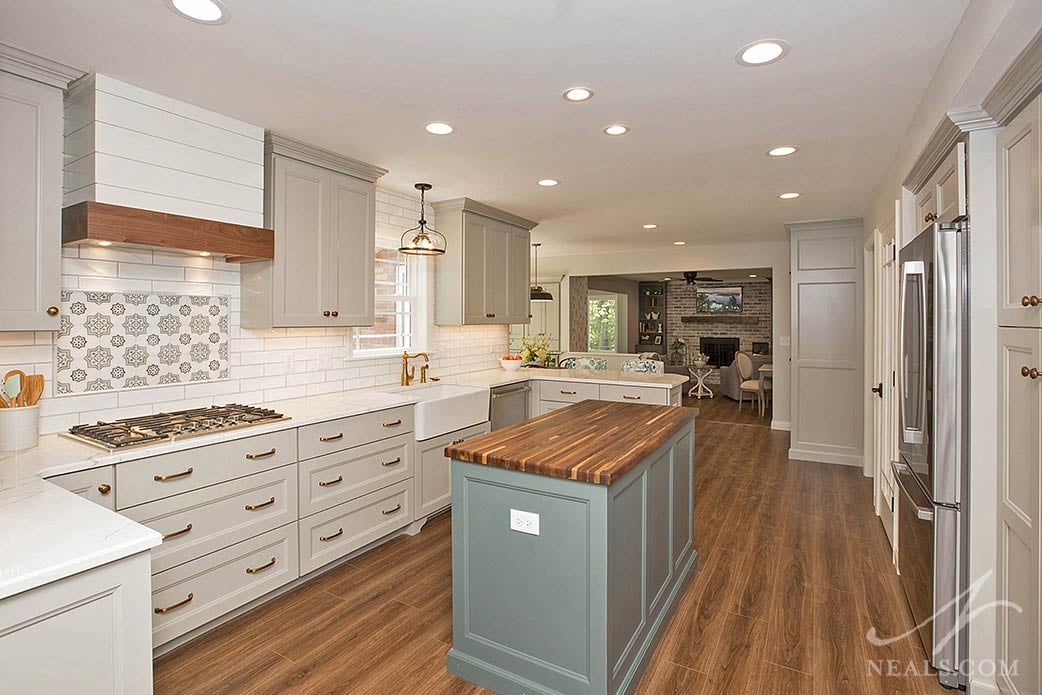 Minimalist Traditional Style Kitchen in Montgomery
What do you get when you combine modern design's lack of heavy ornamentation with the architectural feeling of a classic traditional home? Minimalist Traditional style may sound like an oxymoron, but this style can be thought of as "just traditional enough". The style elements of traditional design are curated and tamed in the Minimalist Traditional space. You'll find simple but elegant light fixtures and carefully considered cabinetry molding, but added traditional "bells & whistles" such as corbels or molding-applied cabinetry trim will be harder to find.
Farmhouse Modern Kitchen Style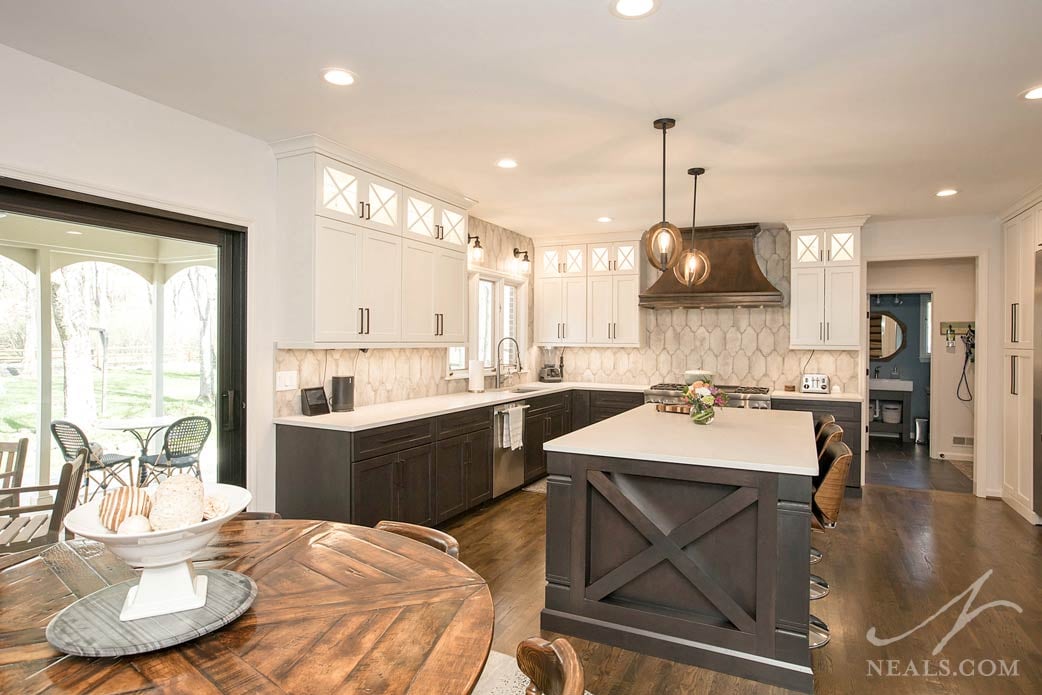 Coming from the other direction, Farmhouse Modern style starts with the rough-and-tumble eclectic style of the classic farm or country kitchen, but tames it with subdued colors and a stronger style theme to reign in the eclectic feeling. Here, the traditional style exists in carefully selected details that are clearly inspired by country design, such as chunky woodworking, or the inclusion of a barn door or rustic wood element. Mixed in with these we might find a white-heavy color scheme, modern-style appliances, and minimalist furniture.
Bohemian-Inspired Kitchen Style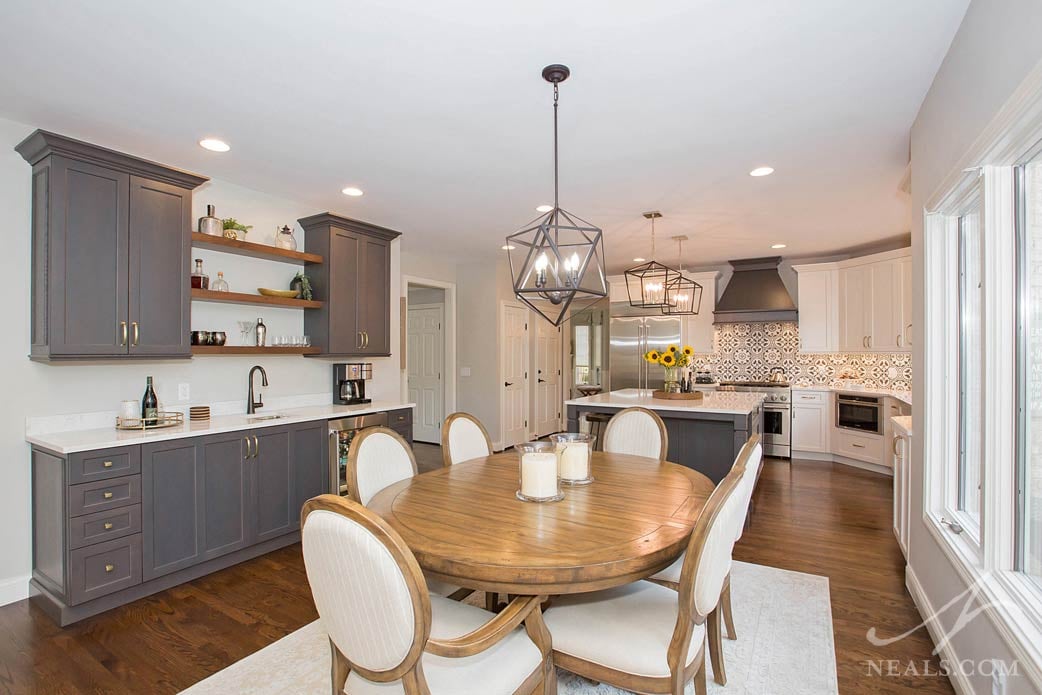 Bohemian-Inspired Traditional Kitchen remodel in Symmes Township
Where the previous two traditional kitchen styles aim to pull away from detailed-feeling spaces, the Bohemian-Inspired Kitchen Style takes the opposite track. This style starts with a bold, colorful, and/or detailed element (many times a tile or countertop selection) and forms a cohesive style of traditional elements around it. In the Bohemian-style kitchen, we're more likely to find a mixture of cabinetry styles or colors that all play into that initial selection in different ways.
New Craftsman Traditional Kitchen Style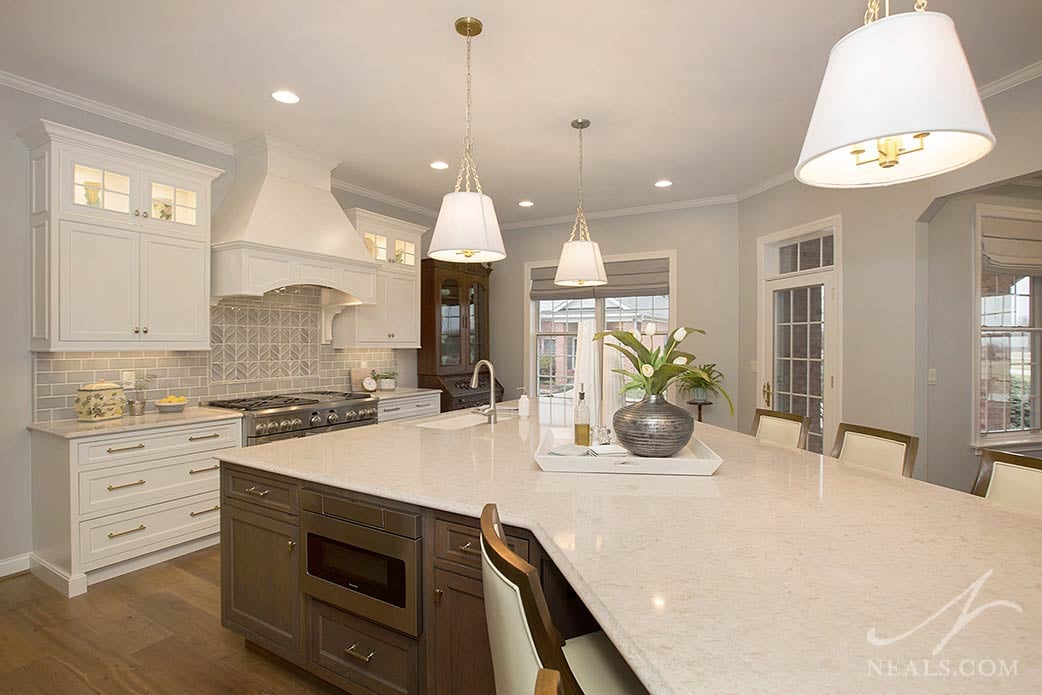 New Craftsman Traditional Kitchen in Southeastern Indiana
Sometimes reimagining the classics is a great tactic, and the New Craftsman Traditional Style does this well. In this style, select elements of the Craftsman or Arts & Crafts era style are added to a kitchen with an otherwise basic traditional design. This could mean the use of an artisan or hand-made tile, cabinet doors with stained glass or geometric mullions, kitchen cabinets designed to look like repurposed furniture, or the use of warm-toned wood accents. The key to this newer application of Craftsman style is the selection of just one or two distinctive features rather than going all-in on the classic style.
The take-away with all this is that when the foundation of your space is traditional, how far and where you take it is up to you. These newer formats of traditional style simply allow us to recognize that when we think "what is traditional style anyway?" we don't have to lock our thinking into what was considered traditional 15 or more years ago. There are also many more traditional styles we're encountering in our design process, some of which are harder to define than those above. Remember that style is what you make of it, and your ideas for how to apply the elements of traditional style to your kitchen may be wholly different and just as valid.