This bathroom remodeling project sought to take a small guest bath and turn into an open and stylish space with several universal design elements. By rethinking the available square footage and combining materials and colors to create a new design with depth and interest, the new bathroom is a functional and comfortable space for the homeowner's variety of guests.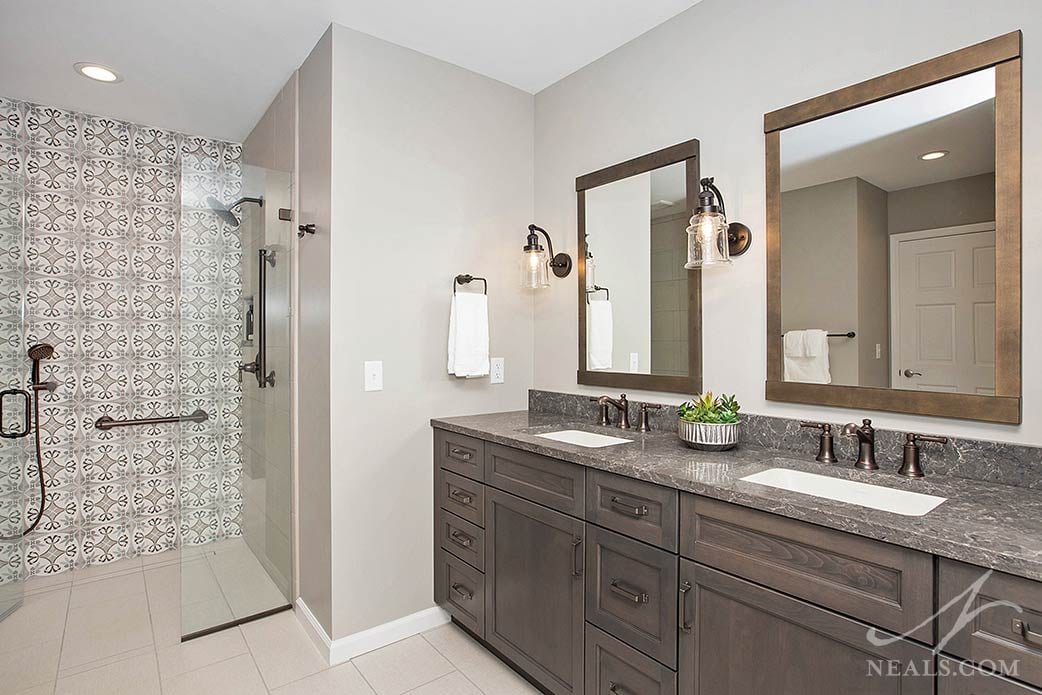 The original guest bathroom was placed behind the guest room's two closets, and was accessed by a narrow hallway. This arrangement meant that the bathroom was robbed of space due to the hallway, but also dramatically decreased the bathroom's accessibility. The bland and dated design wasn't welcoming, and the small space was cramped with both a tub and an enclosed shower.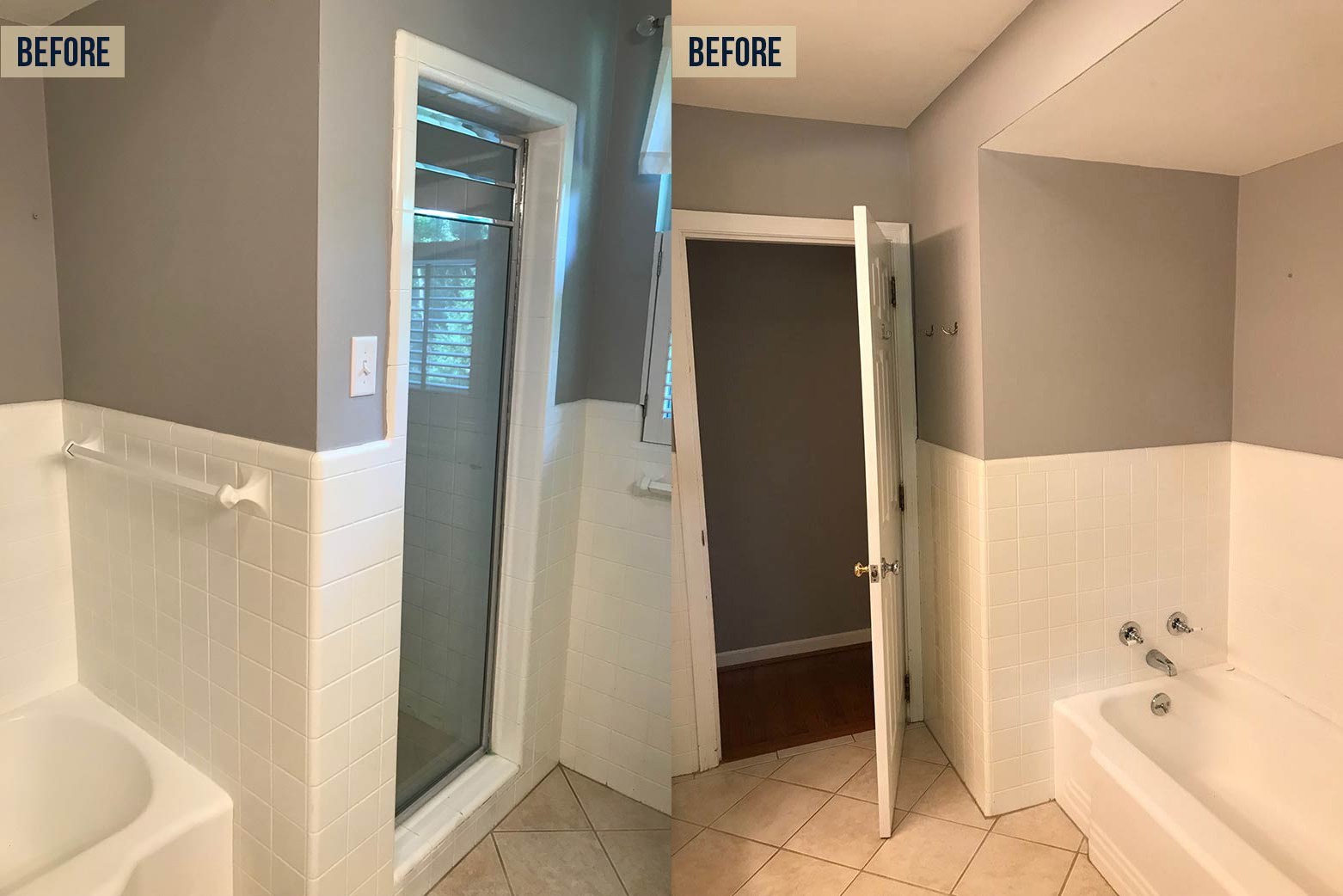 A primary goal of the new bathroom's layout and design was to create a space that was fully wheelchair accessible, making universal design considerations a driving element in Neal's Designer Cyndi Kohler's design plans. The first and most important change was to reconfigure the space to allow the room to have more central floor space and easier, quicker access to the bathroom from the main guest room. This lead to rearranging the closets to create a central, 36" wide doorway that leads directly into the bathroom with no corners to navigate.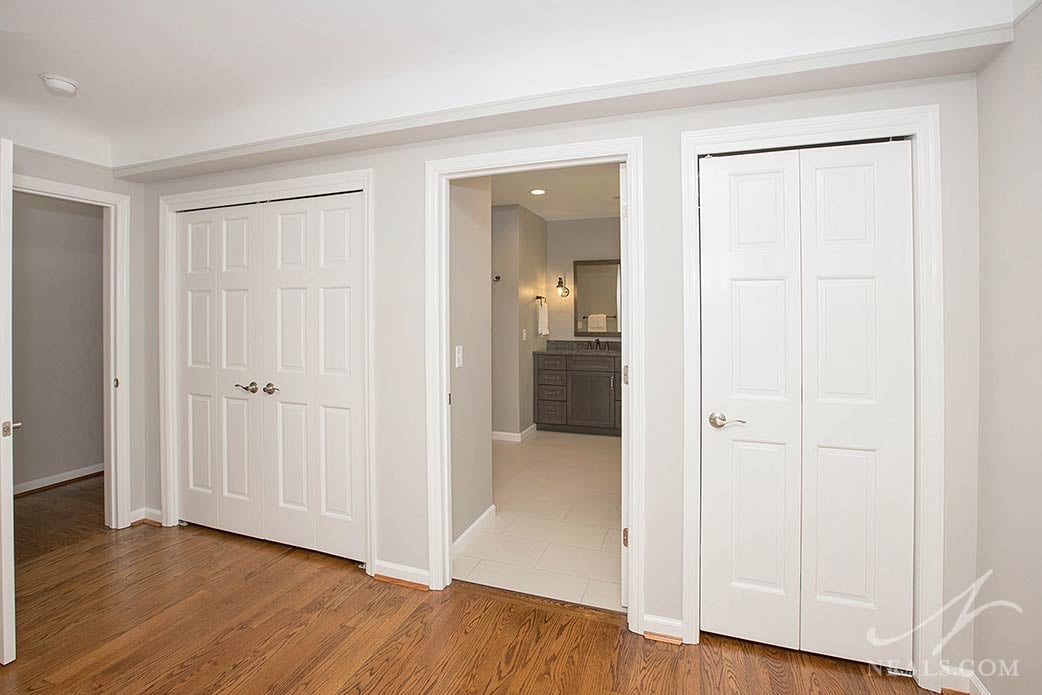 The bathroom's design is transitional with an emphasis on cool-toned grays and browns, creating a relaxing and refreshing atmosphere. Oil-rubbed bronze fixtures and hardware help to tie the various shades together due to the mixture of dark brown and shimmery bronze in the finish. The Caesarstone counter, Coastal Gray, mimics the play of light on a watery surface, which add a casual and natural-feeling layer to the vanity's style.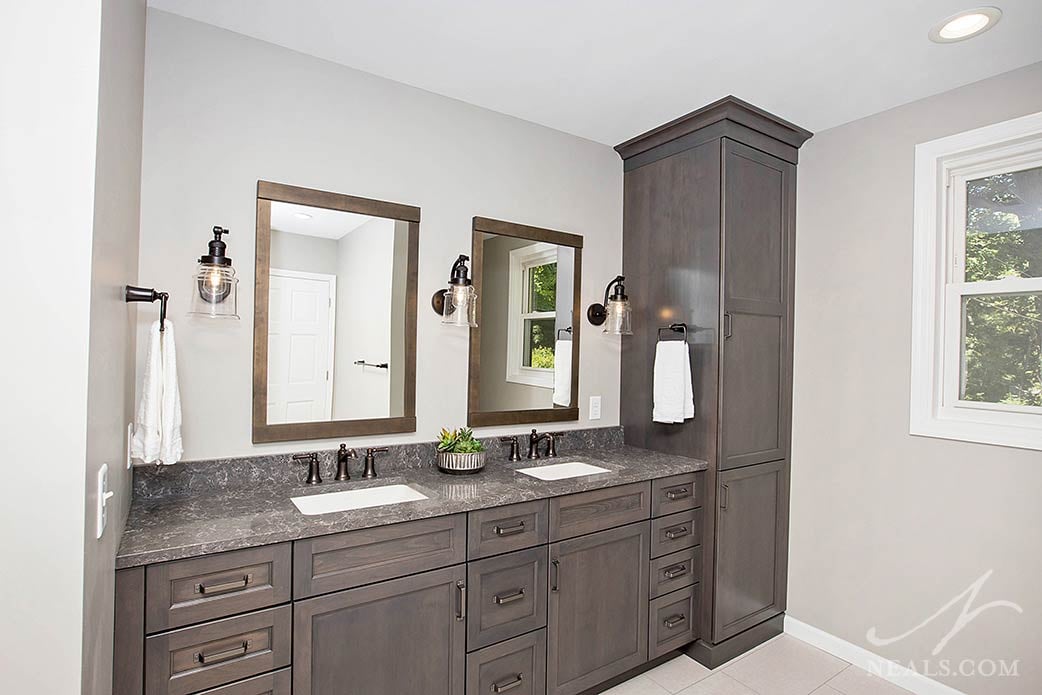 The showstopper in the room, however, is the new walk-in shower. Created where the old hallway and original door had been, the shower is a prime example of universal design. The shower is barrier free (most walk in showers are designed with a curb at the door). A linear drain was installed that allowed the floor to have virtually no disruptions or changes, which makes navigating a walker or wheelchair much easier. A bench and hand-held showerhead create a comfortable place inside for those who need it. The patterned tile wall helps to define the space in addition to pulling all the room's colors together in a modern and stylish manner.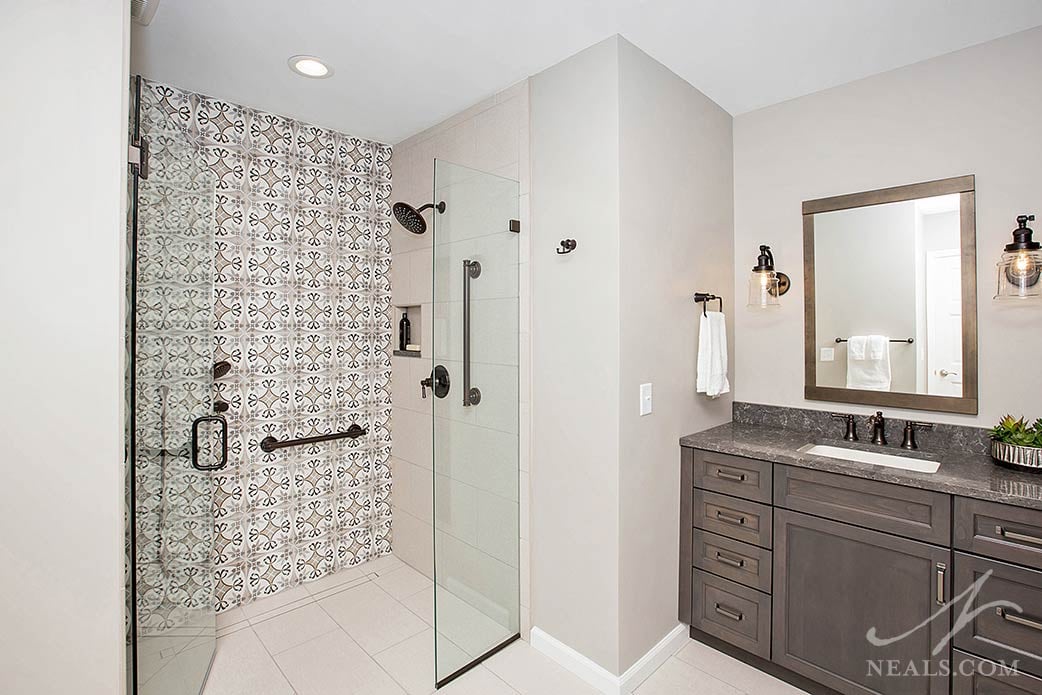 For more information about Universal Design considerations in your home, download our free guide.