"Best of" lists are an end-of-year tradition. We look back at the year that has been to help us see a possible direction for the year yet to be. For our part in this New Year's tradition, we'd like to take a moment to look at the 5 blog posts we've shared here that you found the most helpful or relevant in your journeys to remodel your homes.
In 2016 we spent a lot of time looking at remodeling transformations. Our look at the changes between before and after of six of our best Outdoor Living projects was this year's most popular blog post. These projects offer a good reminder of the fun in enjoying your home outside as well as in.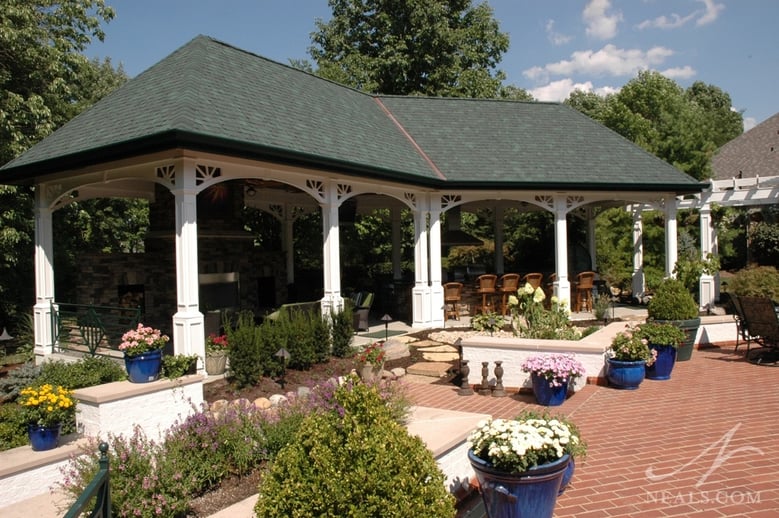 "Outdoor living extends the function of our home's property by providing useful areas to hang out, grill out, and chill out, outside of the house. While some homes come with great outdoor areas already in place when you move in, often time these lawns, porches and patios don't account for the specific ways you and your family want to interact with the outside. In the six examples below, we've highlighted before and afters that show what a bit of personalization can do to improve the usefulness and quality of your home's outdoor living areas."
Click here to read the rest of this article.
Just as with Outdoor Living, seeing our collection of Kitchen before and after transformations was also a big draw this year. As the hub of the home, this isn't surprising. When the kitchen functions and adds style to your home, everything else seems to fall into place that much more.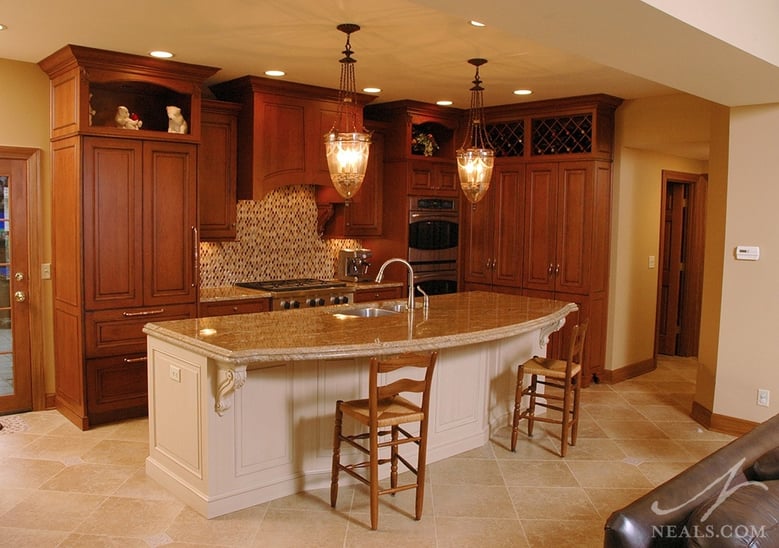 "One of the best parts about remodeling your home is the opportunity to reflect on the changes you made by comparing before and after photos. In rooms like the kitchen, with a lot of parts and details, sometimes the differences between what it used to look like and what you changed it to are staggering, even when the transformation itself was simple. We've combed through our library of kitchen images and pulled out 6 Before and After kitchen transformations that best exemplify the common changes Cincinnati home owners look for in their remodels."
Click here to read the rest of this article.
Walk-in showers are often a popular topic in bathroom design for a variety of reasons. Aesthetically, they are in-line with modern design principles, and can instantly update the look of a bathroom. Functionally, the walk-in shower brings the bathroom into the realm of a user-friendly, or universally-designed, space that works for a large variety of people and their needs.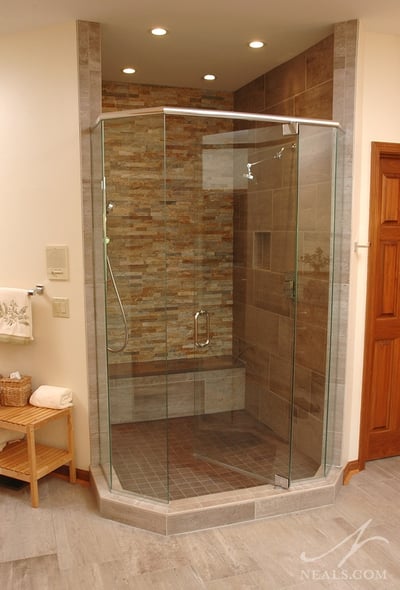 "A walk-in shower is one of the most popular choices for bathroom remodels. Walk-in showers are attractive, easy to clean and can be customized for safety, comfort and use. They can be designed to fit almost any bathroom space, and can be designed to complement a separate soaking tub. When it comes to walk-in shower design, there are four fundamental design options to consider. We'll take a look at each."
Click here to read the rest of this article.
While it's a good idea to mix classic choices that stand the test of time with popular trends, it's a good idea to keep up with what those trends might be. This look at bathroom design trends for 2016 was a popular post with loads of ideas to consider for your bathroom remodel.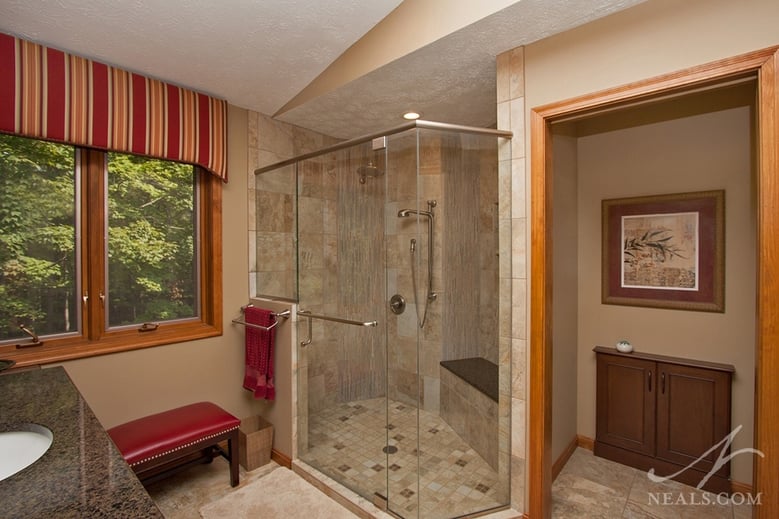 "The bathroom design trends we expect to see in 2016 focus on space, aesthetics, and details. The trend to treat the master bath as a private, spa-inspired space has persisted for several years. This year, we're seeing that increase with more considerations for how the bathroom is shared, and in ensuring a pleasant, relaxing experience for all users. Walk-in showers continue to be the driving force behind most bathroom renovations, customized to fit reimagined, larger spaces. Smaller bathrooms and powder rooms follow bath trends as well with a greater attention to detail and materials selections."
Click here to read the rest of this article.
Details matter in design. This post took a look at some of the most classic tile designs for Kitchen backsplashes. The lesson here is that sometimes the oldest ideas are still the best ideas.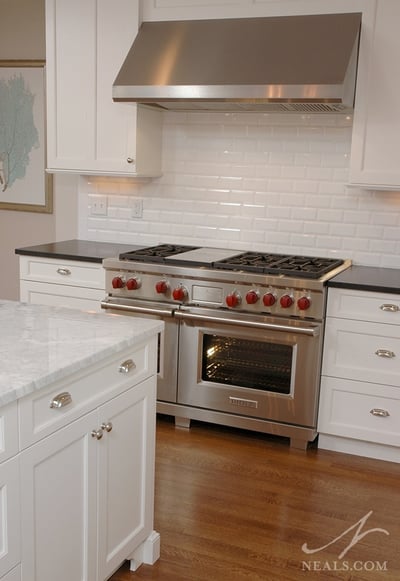 "The mark of a successful kitchen remodel is that it stands the test of time, and doesn't feel dated inside of 15 years. There are many facets to a kitchen's design that contribute to this, but one area that can make or break the kitchen's style longevity is the backsplash. There is a time and place for trendy tile installations, and when installed with long-term appeal in mind, they can still feel on-point a decade later. That isn't for everyone, however, nor every home. Instead, consider these five tile design ideas that can feel contemporary and trendy, but are still classic backsplash solutions."
Click here to read the rest of this article.