"Best of" lists are an end-of-year tradition. We look back at the year that has been to help us see a possible direction for the year yet to be. For our part in this New Year's tradition, we'd like to take a moment to look at the 5 blog posts we've shared here that you found the most helpful or relevant in your journeys to remodel your homes.
Year after year, color continues to be an important topic in home improvement. A new paint job can change the look and feel of a room in such a valuable and unique way. We release new color trend outlooks each year (keep an eye out for the 2015 color post!), but our selection of "cool" neutrals in 2014 resonated with most of you.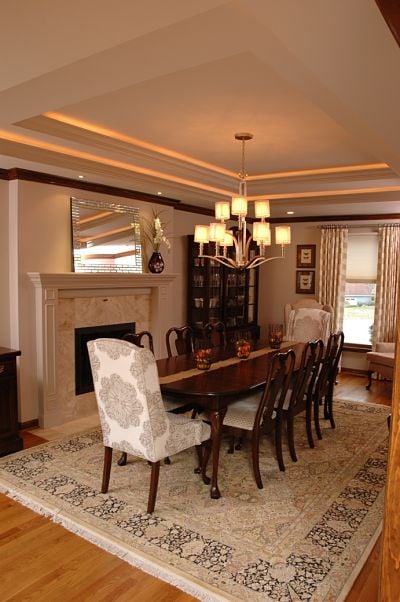 "This year we will be seeing simple, neutral colors in home interiors. If you've flipped through the pages of some of the top home décor magazines, looked for color ideas on the web or checked out shows on HGTV, you'll see that many designers are using beige, gray, white and blue on walls. Undertones are important in colors and we are also seeing "greige," a color created by mixing gray and beige, in their palettes"
Click here to read the 2014 Hottest Colors post.
Through the course of 2014, our design team saw great amount of interest in walk-in shower design, and recognized the link to an increased public awareness of the need for universal design in our homes. For our part, we produced a free Walk-in Shower Design Ideas Guide, and shared with you on the blog some of the key options for stylish and safe showers. Your interest in walk-in showers shows in the continued popularity of this post.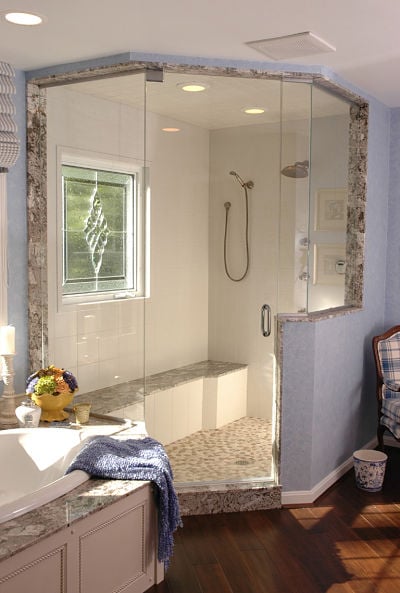 "A walk-in shower is one of the most popular trends for bathroom remodels. Walk-in showers are attractive, easy to clean and can be customized for safety, comfort and use. They can be designed to fit almost any bathroom space and can be integrated with a soaking tub."
Click here to read the Walk-in Shower Design Options post.
Bathrooms were a pretty popular topic in the 2014. In fact, bathroom remodeling was such an important topic that in 2014, Neal's added an entirely new Bath Division to work with clients on small bathroom projects. Your interest in baths is clear. We all want space in our homes where we feel the most comfortable and at ease, and the bath is no exception.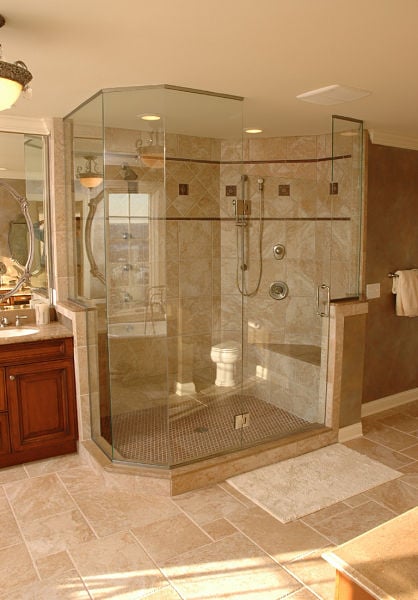 "Bathrooms should be tailored to the needs of users and reflect the homeowner's lifestyle. The basic elements of full bathrooms are the sink, tub, shower, toilet, fixtures, storage and lighting. With this in mind, if you're planning a bathroom remodeling project, you may want to consider some of the following bathroom design ideas and products to update your space."
Click here to read the Best Bathroom Design Ideas post.
What we find interesting in the popularity of this post is how specific it is. We all love kitchens- that's probably a universal given- but your interest specifically in tile design shows that details are important. We fully agree. A kitchen can be functional, but still be a poor fit for you and your family. Tile is a great vehicle for showcasing your character and design aesthetic without getting in the way of your kitchen's function. The popularity of this post goes to show that you might think so as well.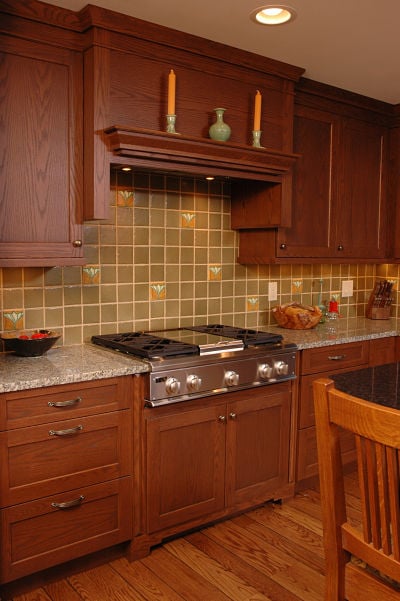 "A kitchen tile backsplash is often a focal point in the room and complements cabinetry and appliances. A tile backsplash is an architectural element that defines the décor style of a kitchen i.e., contemporary, traditional, country, cottage, Mission, Country French, Art Deco, Retro, Tuscan, Asian, Southwestern or transitional. Tile is also used for kitchen flooring and counter surfaces."
Click here to read the Kitchen Tile Design post.
There's no denying that gadgets are cool. In kitchen design, gadgets come in the form of clever storage tools that add lots of great function without getting in the way of the kitchen's style. In 2014, your showed your interest in these types of solutions by making our "Must Have" list our fifth most popular post.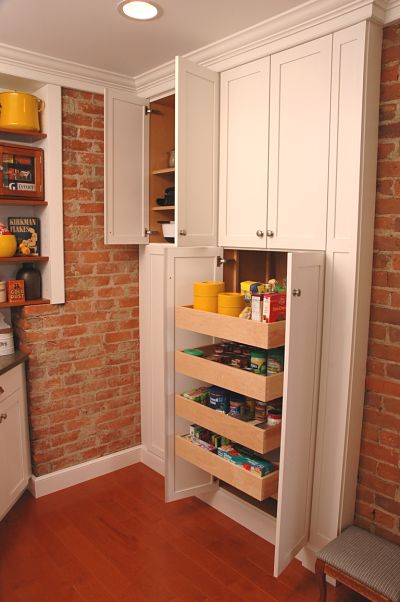 "One of the goals for most kitchen remodels is to gain more storage space. Organization is very important to optimizing the way a kitchen functions. Custom cabinetry makers, such as Wood-Mode, have done their homework in researching the ways consumers work in their kitchens and have designed many accessories to solve their storage problems."
Click here to read the Must Have Accessories post.