This year we will be seeing simple, neutral colors in home interiors. If you've flipped through the pages of some of the top home décor magazines, looked for color ideas on the web or checked out shows on HGTV, you'll see that many designers are using beige, gray, white and blue on walls. Undertones are important in colors and we are also seeing "greige," a color created by mixing gray and beige, in their palettes.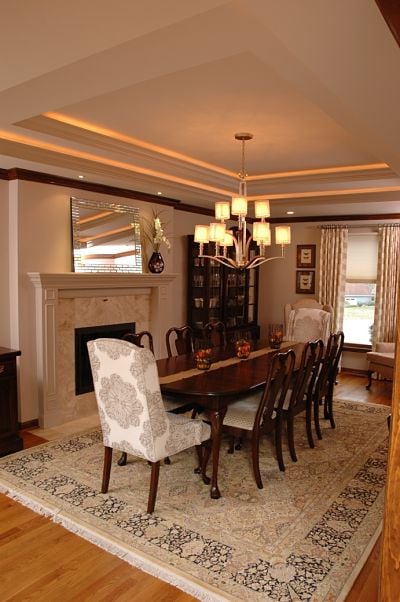 One of the leading publications for design professionals "Kitchen and Bath Business" notes in its January 2014 issue that in addition to beige, gray and white:
"Color trend reports from paint manufacturers and other industry forecasters indicate this return to simplicity, with fresh blues, dusty violets and soft whites is expected to make an impact on interiors."
We asked our designers about trends and came up with a palette of livable interior colors that complement cabinet finishes, appliances, counter surfaces, tile, flooring and other products homeowners select for their remodeling projects. While the palette reflects trends, the best colors for your home are the colors that appeal to you.
Neal's Hottest Interior Colors for 2014
Green
Green is sometimes a difficult color to choose because of undertones. It's a color that even artists struggle with when painting a landscape or still life. Green changes with light when used on walls. Undertones can be yellow, blue, black, gray or brown. The two colors selected by our designers are neutral hues.
| | |
| --- | --- |
| | Sherwin Williams' Grassland SW 6163. This is a green paint color with a gray undertone that complements many wood finishes. White trim accents this color. |
| | Sherwin Williams' Svelte Sage SW 6164. "Svelte Sage" is a darker value of green with a gray undertone. Pottery Barn selected this shade of green for its fall/winter 2013 palette. |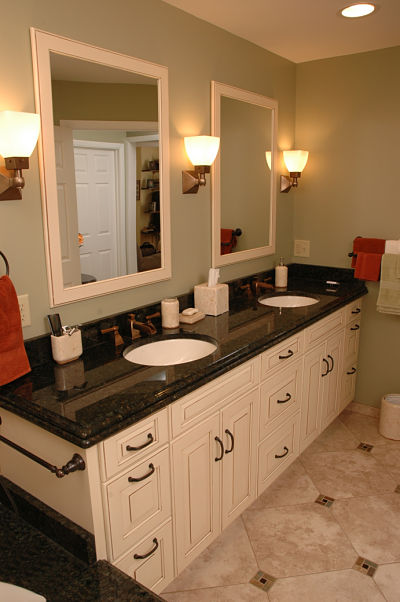 Beige
Beige is the classic neutral color used in home interiors. It complements woodwork, furniture and cabinetry. Undertones can make beige warmer or cooler when used as a wall color. When white trim is used with beige, the undertones are accentuated. It is a good color to use in open concept homes and lower levels to integrate functional spaces.
| | |
| --- | --- |
| | Sherwin Williams' Interactive Cream SW 6113. "Interactive Cream" is a mid-tone beige with gold undertones. |
| | PPG Pittsburgh's Ponytail 315-4. "Ponytail" is a tan that can be used for interiors, exteriors and trim. It has a subtle gold undertone that brightens black, white or cream. It complements a range of colors including today's popular blues, browns and violets. |
| | Sherwin Williams' Kilim Beige SW 6106. "Kilim Beige" is a warm neutral beige with a red undertone. |
| | Sherwin Williams' Softer Tan SW 6141. This is a true beige color with negligible undertones. |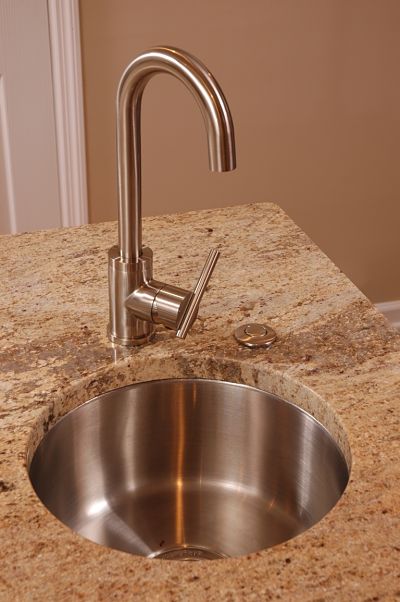 Greige
Some of today's most popular wall colors mix gray with red to produce a range of hues designers call "greige." Greige is a warm, versatile and calming color that complements wood and stone. It also looks great with white or black cabinetry and accents.
| | |
| --- | --- |
| | Sherwin Williams' Accessible Beige SW 7036. This is a "greige" with strong red undertones that add warmth. Pottery Barn listed "Accessible Beige" on its fall 2013 palette of colors for kids and teens rooms. |
| | Sherwin Williams' Worldly Gray SW 7043. The red undertones are more subdued in "Worldly Gray." It is a lighter neutral that can be a "chameleon" depending on the light in the room by reflecting beige or gray. |
Gray
Gray is this year's hottest color. It is simple, clean and creates a canvas for the interior of a home. It can make other elements "pop" in a room or it can stand on its own creating a background for an uncluttered, minimalistic interior. Gray can have blue or green undertones that complement indigo, teal, red, black, violet and yellow.
| | |
| --- | --- |
| | Sherwin Williams' Olympus White SW 6253. "Olympus White" is a soft, light true gray color with minimal undertones that can be used throughout a home. |
| | Sherwin Williams' Network Gray SW 7073. This is a deeper shade of gray with blue undertones. |
| | Sherwin Williams' Sea Salt SW 6204. "Sea Salt" is a cool gray with green undertones that would be great in a bedroom or bathroom. |
Violet
Color experts at the Pantone Institute, which sets the standard for color trends, selected a violet "Radiant Orchid" as their "Color for the Year" for 2014. We will be seeing new products and fabrics in this color this year. Violet can add a note of color to a home. Believe it or not, it can also work as a neutral. We've selected two shades, one neutral and the other more intense.
| | |
| --- | --- |
| | Sherwin Williams' Chinchilla SW 6011. Chinchilla is an elegant gray violet that would be stunning in any space, particularly a dining room where a hanging light fixture will diffuse light in the room. |
| | Sherwin Williams' Exclusive Plum SW 6263. "Exclusive Plum" was selected as Sherwin Williams "Color of the Year" for 2014. It is a deep dramatic color with rich dark blue undertones. |
Gold
Golden yellow can brighten a room. Yellow mixed with red, blue or brown undertones will create gold colors with an orange, green or brown cast.
| | |
| --- | --- |
| | Sherwin Williams' Ivoire SW 6127. This color is a neutral mid-tone gold with brown undertones. |
How To Test a Paint Sample
We hope you enjoy our selections for 2014. Keep in mind that color changes in light and it's helpful to "try before you buy." Purchase a sample and paint a foam board to test out a color in a room. View it in natural light during the daytime and in the evening with electric lighting to visualize the color before you commit.