As the year begins drawing to a close, it's good to take stock of where we've been. For our part, we'd like to take a moment to look at our 5 most popular kitchen and bath design blogs in 2019. In your home remodel journey this year, you found these kitchen, bath and design trend blogs the most relevant.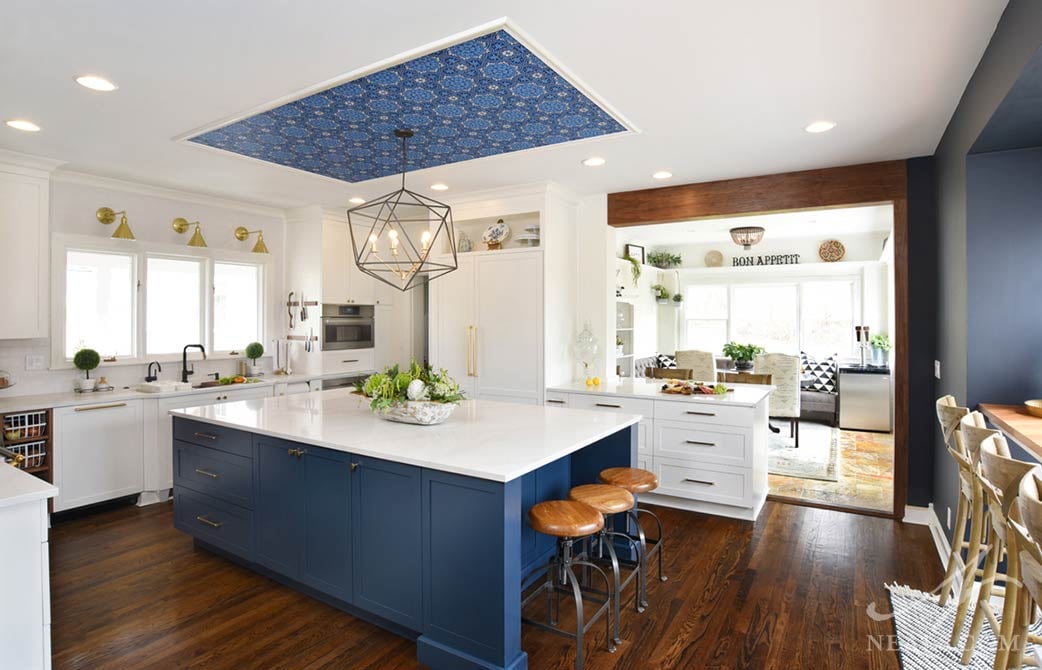 "Kitchen islands and peninsulas are great for maximizing function and style in the home. These elements provide additional storage and working space, optional seating, and can also provide an ideal location for a variety of appliances. The possibilities for design, function, shape, and position are nearly endless, making it easy to find an island or peninsula that perfectly suits your needs. Here, we take a deeper look at the major considerations you'll want to keep in mind when looking to include an island or peninsula in your home."
Click here to read the rest of this article.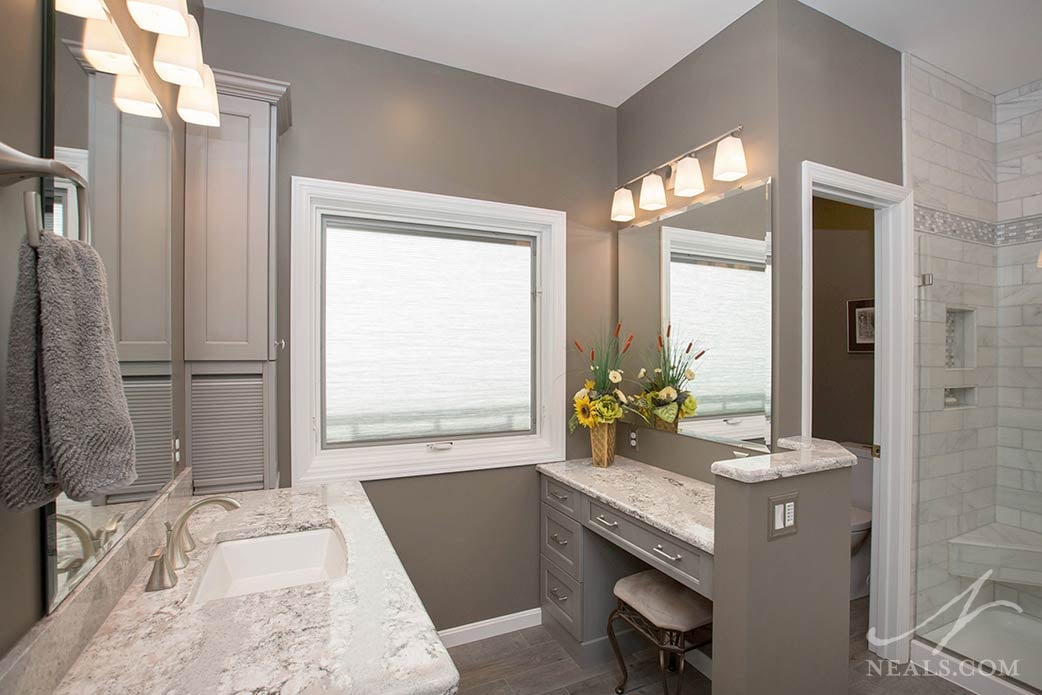 "We're seeing it more and more- homeowners deciding to remove the tub in their master bathrooms. Bathtubs, particularly large jet tubs, used to be the ultimate symbol of luxury, and while statement-making soakers are still in vogue for some homes, other owners are discovering that baths are just not part of their regular routines. Here are some examples of master bathrooms without a tub, reasons why tubs are removed, and what was done with the space instead."
Click here to read the rest of this article.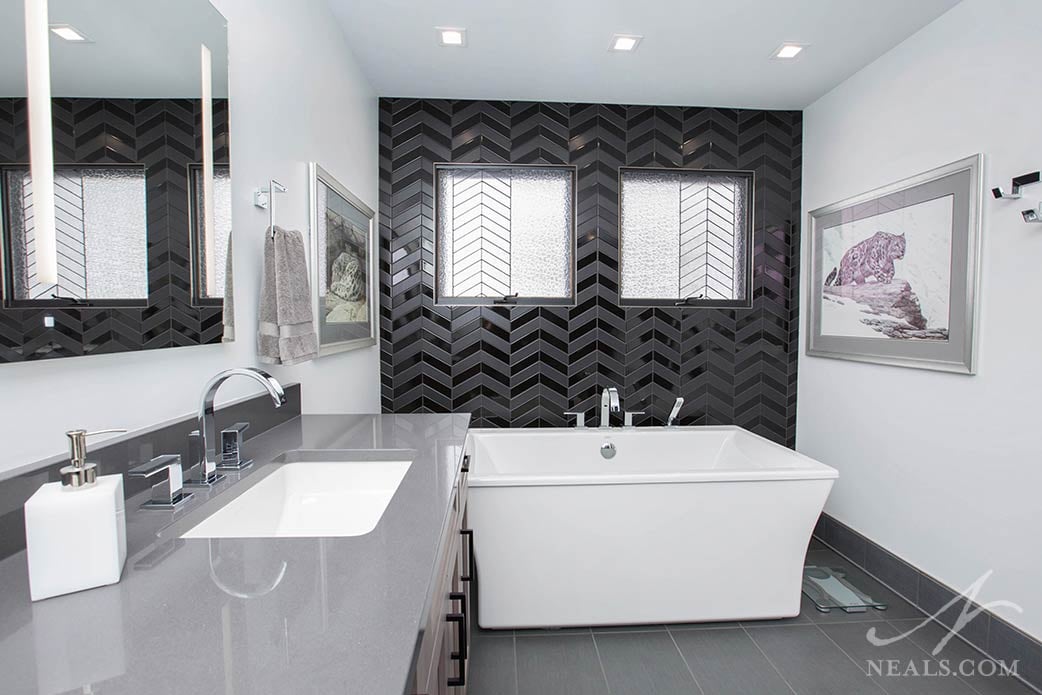 "Remodeling the bathroom can be a great project to tailor your home a bit more specifically to your tastes and needs. Unlike the more public areas of your house, the bathroom comes with a lot of personal considerations for storage, comfort, and use. In our years working with homeowners to design new bathrooms, we've created a huge variety of design solutions and styles, and we know that when it comes to this particular space, a one size solution does not fit all. Below, we've collected some of our best bathroom remodeling design ideas to inspire you."
Click here to read the rest of this article.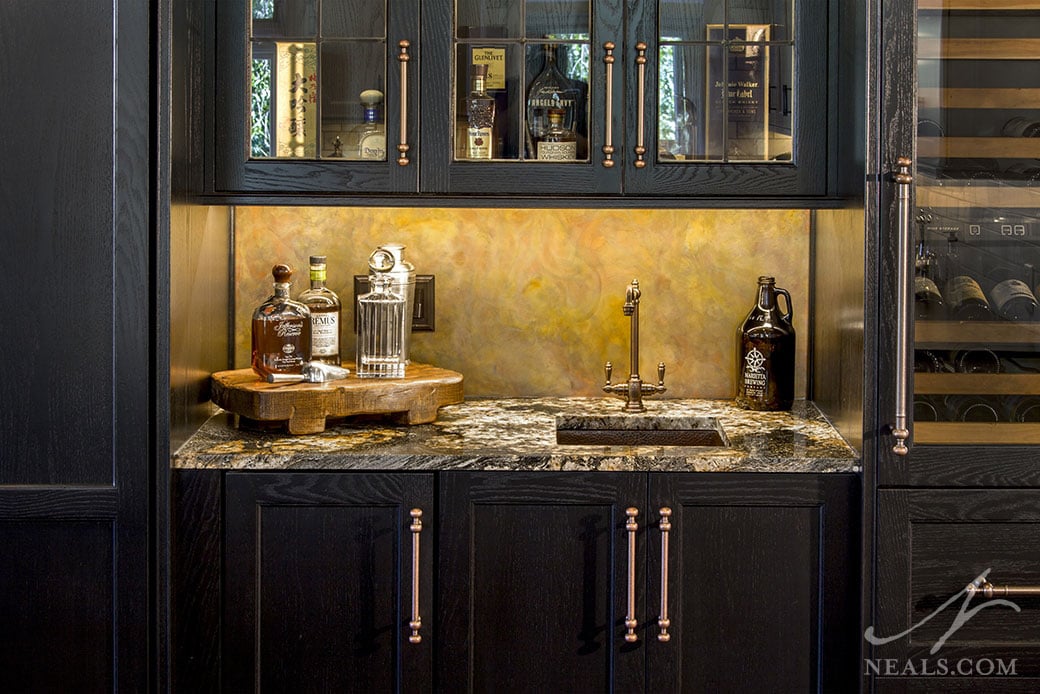 "As kitchen design professionals, each year we assess the recent trends in the Cincinnati area kitchens we've worked on, and take note of what looks have some staying power into the next several months. This year, we see a handful of new trends that reflect growing interest in unique or new finishes and colors, and in combining the modern needs of everyday life with traditional style concepts. We've selected the top five trends we expect to continue seeing into this year below."
Click here to read the rest of the article.
"Sometimes the best way to appreciate the impact of a remodel is to compare the before and after photos. We enjoy taking a look back at the kitchen transformations we've made throughout the Greater Cincinnati area. Here are five of our favorite before & after kitchens that we hope you'll enjoy as well."
Click here to read the rest of the article.