Looking for design ideas or inspiration for a home remodeling or makeover project? Then plan to attend the Cincinnati Home & Garden Show. This is our area's largest home show. It will be held at the Duke Energy Convention Center on Saturday and Sunday, March 1-2, and Wednesday through Sunday, March 5-9.
The Neal's Design Remodel team and displays will be in Booth 1250-1256.
This year's booth is new! There you will find some of the latest products, designs and decor on display including:
Glass Backsplash with LED Lighting
Outdoor Living & Lower Level Project Ideas
Cabinetry for Entertainment Areas - Indoor & Outdoor
You will also find "before and after" photos of remodels and makeovers we've done for customers here in the Cincinnati area to explore and see great things.
The home show is the perfect opportunity to talk with our project consultants and designers about new trends and products and get ideas for your next project.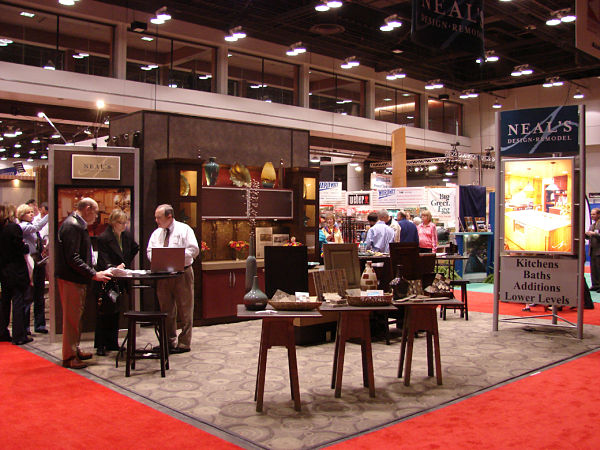 Seminars
If you go to the show on either March 1st or 9th, please plan to attend our seminar "The Best Home Makeover Secrets," which will be held on the NARI stage. Here are the seminar details for both days:
Saturday, March 1 at 4PM
Presenters: Neal Hendy, Project Consultant and Master Certified Remodeler
Cyndi Kohler, Interior Designer
Sunday, March 9 at 3PM
Presenters: Alan Hendy, Project Consultant and Neal's President
Connie Hampton, Certified Kitchen Designer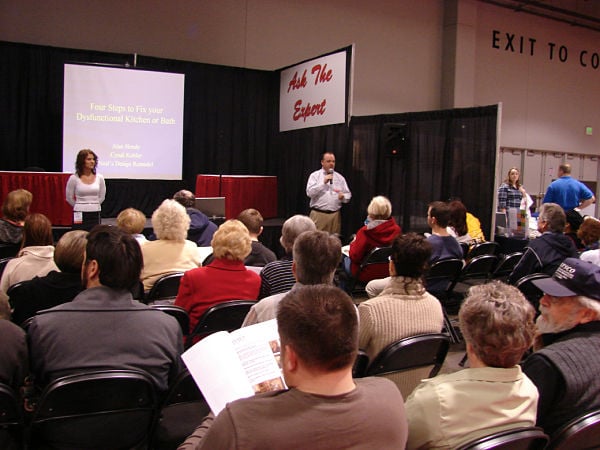 Free Gifts
All visitors to our booth or seminar will receive two special gifts:
1,000 design ideas for your home. We've assembled some of the best before and after photos of kitchens, baths and additions as well as project photos from outdoor living spaces, lower level remodels, laundry rooms, fireplaces, porches and more. There our gift to you on a handy USB thumb drive.
The Hottest Interior Colors for 2014. If you read our blog article about this year's "cool neutrals," now you can take it home with you on a specially designed "bookmark" card.
We look forward to seeing you at the home show.