Adding quirky or unexpected elements to interior spaces is one easy way to bring interest and character into your home. One option that suits homes in the Greater Cincinnati area well is the use of barn-style doors. There are a variety of interior barn door ideas and installations that can be used throughout your home.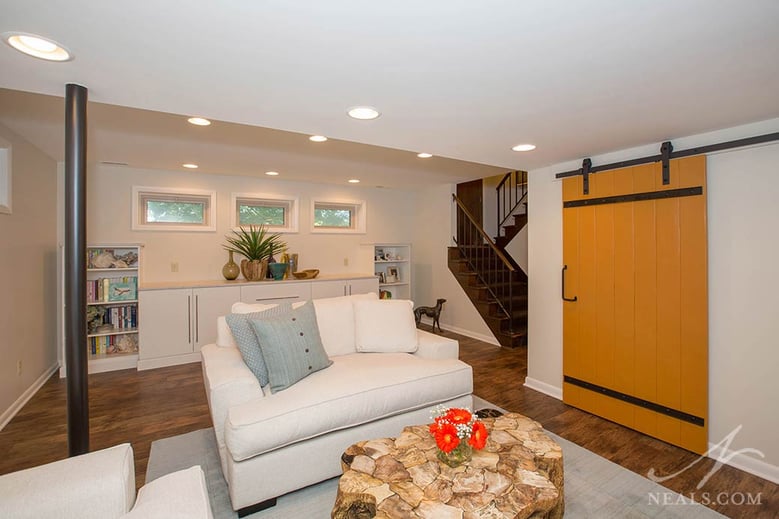 This basement in Cleves features a fun yellow barn door that acts as a closet door as well as a design feature.
Barn doors can come in different styles. The unifying element to them all is the use of a rolling track installed at the top that allows the panel door to roll horizontally along the wall's surface. The panel is often over-sized, thought it doesn't have to be to achieve the right effect.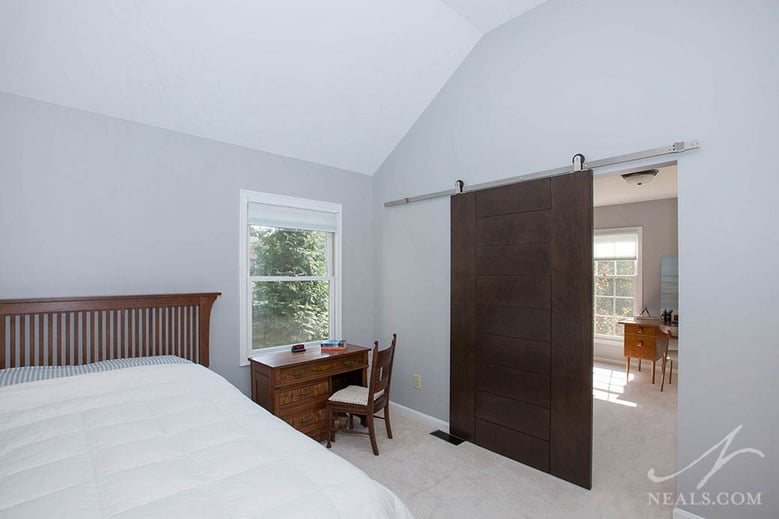 The clean lines of this barn door in a Loveland remodel brings a contemporary feel to the barn door concept.
In many cases, the door is rustic in look, and could even be a genuine reclaimed door from an actual barn. In other cases, it may be a more sophisticated and contemporary panel that just happens to use the same type of rolling track.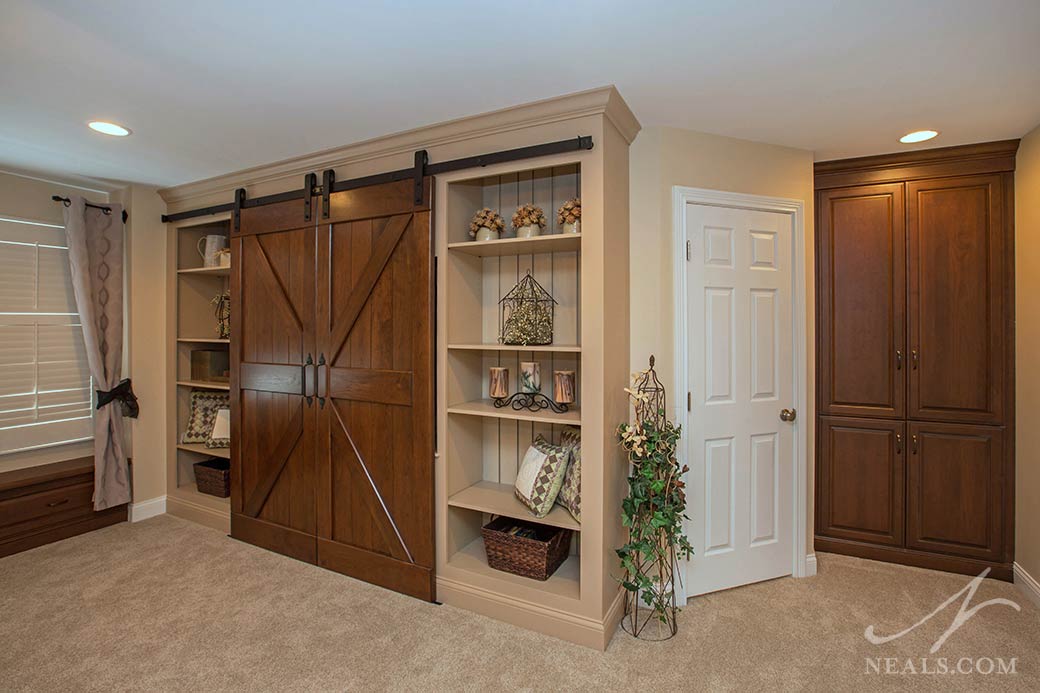 This master bedroom suite remodel in Morrow uses a double barn door installation over the built-in entertainment center.
Barn doors can be used to cover doorways, and are great for adding a bit of interest in that way. They can also function just as well to cover shelving or entertainment systems in built-ins. The thing to note, in whichever application it's used, the barn door is only connected at the top, and the bottom needs to be high enough to clear any flooring.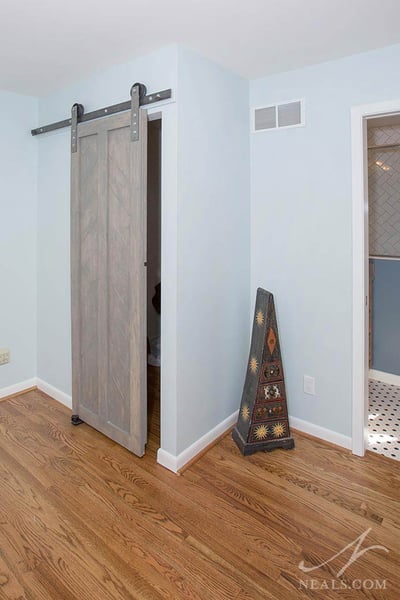 A small barn door in this Blue Ash remodeling project is a unique closet door that adds charm.
The barn door look can also be used on traditional doors to create a theme or feeling within a space. Wood, particularly of a distressed or reclaimed nature, arranged with details that recall the typical barn door can help solidify the style of a space as something country-inspired and rustic.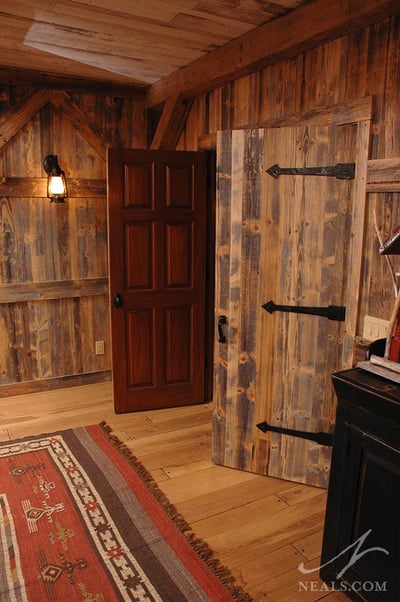 The backs of these typical interior doors in this Villa Hills, KY, lower level room were clad with wood and iron hinges to carry the barn room theme.