When you're remodeling your kitchen, considering elements and design choices that are more likely to stand the test of time is a great way to ensure your investment pays off. Though it's impossible to accurately predict what may be in vogue or appropriate for kitchens of the future, we can look for inspiration among styles and design elements from the past that appear to have the most staying power- classic or timeless ideas that work decade after decade. When it comes to designing a new kitchen with these items, you can elect to utilize some or many, but be sure to weigh any of these ideas against your needs and wishlist first and foremost.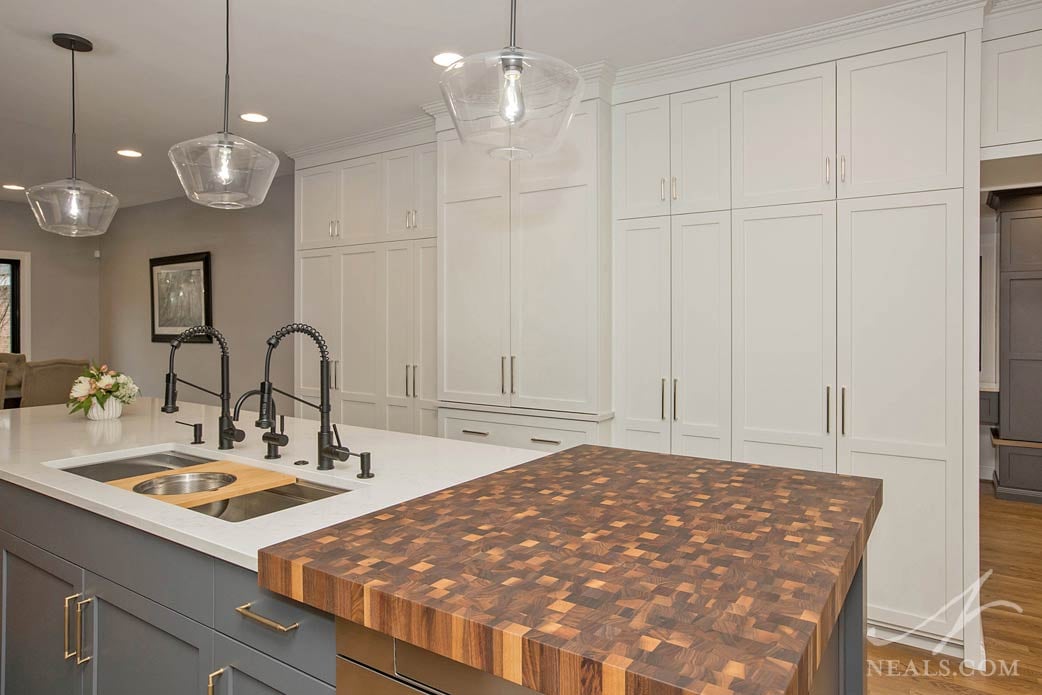 Kitchen Remodel in Indian Hill
Shaker-Style or Recessed Panel Cabinetry
A simple and stylish recessed panel cabinet door may be the vanilla door of the kitchen world, but it's also the most versatile and is consistently on-trend. Inspired by Shaker cabinet design from as far back as the 18th Century, this simplistic door style offers a functional design with the barest hint of interest and style. This works so well in the kitchen because it forms a background to the other elements and activities without asking for attention. Even the Victorians, with their otherwise ornate furniture tastes, utilized this minimalist cabinetry style in their kitchens and back rooms.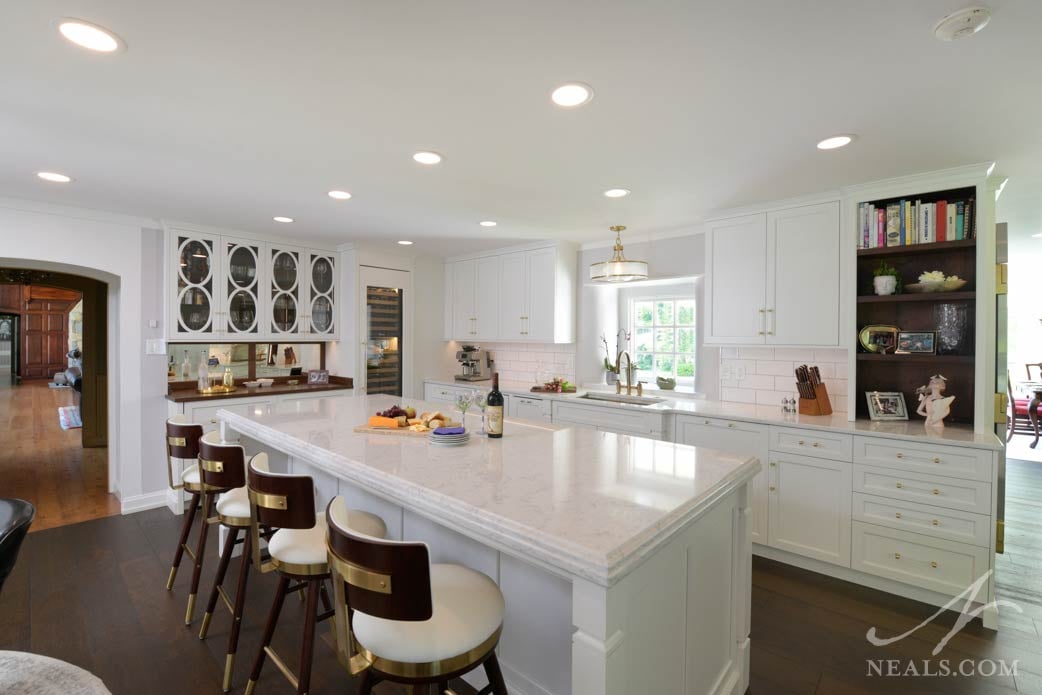 Kitchen Remodel in Indian Hill
Marble or Marble Look-a-Like Countertops
It's possible that we think of marble as such a timeless material because of its prevalence in antiques, giving it the connotation that it's something old and precious. In reality, marble has been used for very practical applications in homes for centuries. While it does come at a higher cost and does have some maintenance considerations, it's much easier to include in your kitchen than it might be to score a marble-topped vanity from an antique mall. If real marble isn't something you're interested in investing in, consider newer alternatives that are just as classic looking, such as quartz designed to mimic marble or products like Neolith.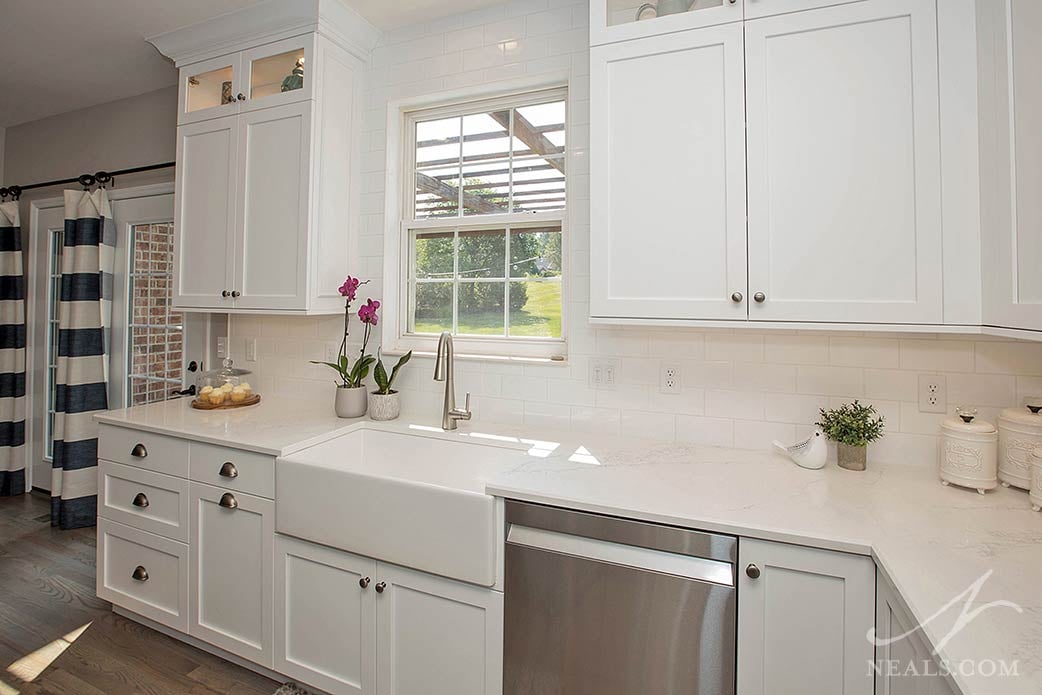 Kitchen Remodel in Monfort Heights
Subway Tile Backsplashes
We call this tile style "subway tile" because it matches the way that tiles were used to cover the underground stations in the earliest days of the New York subway. The white tile conveyed a sense of cleanliness- or at least that it could be easily cleaned- which was an important factor in selling the idea of an underground transportation system to the Victorians. This idea quickly spread out to more spaces and began to be used in the home. Subway tile is traditionally 3"x6" tiles laid in a brick pattern, but these days a variety of rectangle sizes will still work. The subway tile design can be used in nearly any style space because it leans on its own history as well as having a minimalist design that appeals to the modern age.
Kitchen Islands with Furniture-like Details
When we think about antique kitchens from the 18th and 19th centuries, we may conjure up an image of the classic wooden work table at the center of the space. This feature ultimately evolved into two different things. The first is the kitchen table, usually placed in a space next to the main kitchen that isn't the dining room. The other is the kitchen island- a permanent furniture-like piece at the center of the working zones of the room. The ultimate classic kitchen island is one that is inspired in part by furniture, mimicking the kitchen table of old, such as including turned or carved table legs.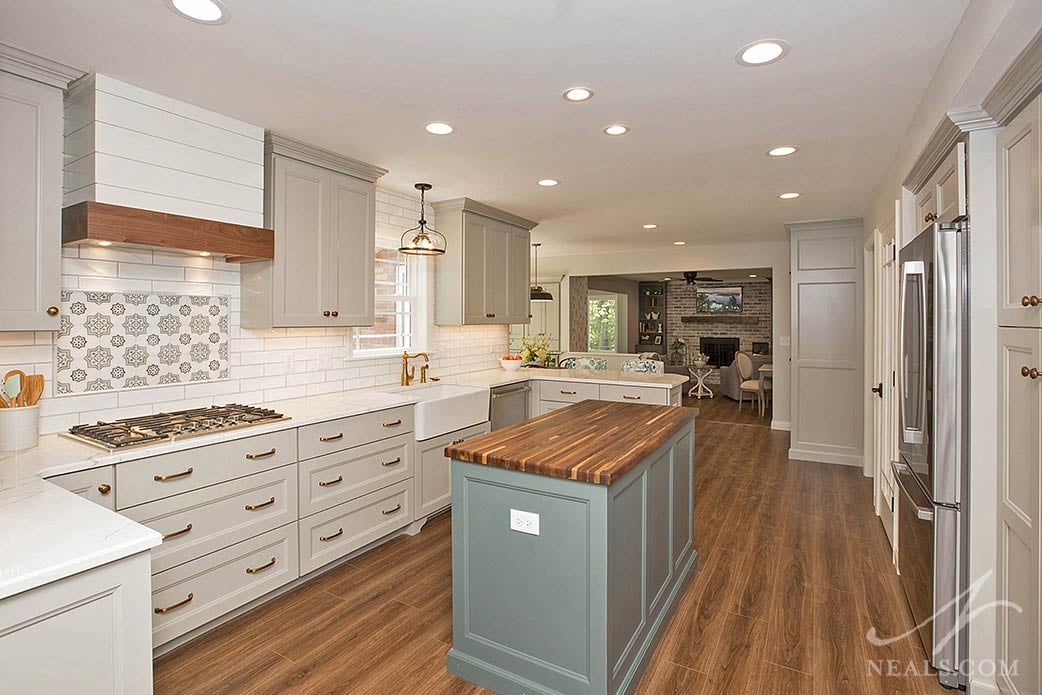 Whole House Remodel in Montgomery
Cast Bronze Hardware
Much like marble, bronze is a material that conveys age and timelessness simply by having been in use for centuries. Bronze also has a color range (depending on how it's finished or polished) that works for a lot of different kitchen color palettes, so its general versatility gives it the advantage of never looking out of place or out of date. Adjacent to bronze with a similar effect is cast iron, which will usually have a more bold and rustic look. The key to choosing bronze hardware that will have a long-term appeal is to opt for understated pulls and knobs that are nice to grip and don't have too much of a quirky style to them.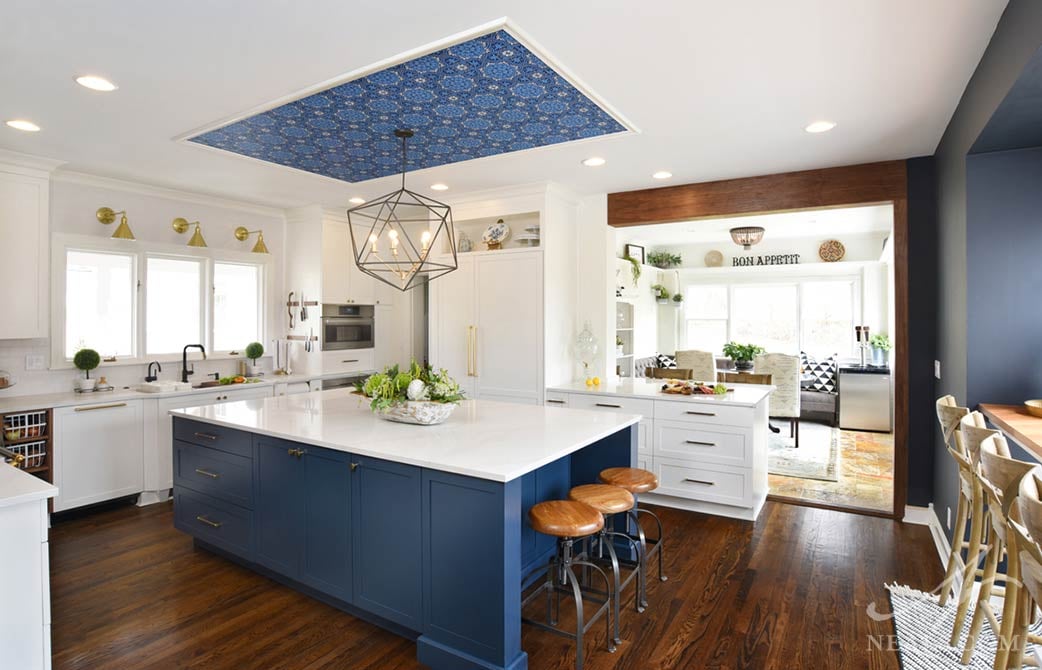 Kitchen Remodel in Anderson Township
Eclectic Elements
If one were to apply just the ideas above, it could be the case that the space is a bit too plain and predictable for your style. Classic kitchen design, however, does offer an ace in the hole when it comes to injecting the space with uniqueness and interest- a dash of eclecticism derived from the kitchen being a space pulled together by necessity without requiring everything to match. This could be by using green or blue painted cabinetry in one or two areas, adding open shelving to display your dishes or serveware, or by combining white and wood tones. Selecting unique lighting and including island seating in a style you like are also easy additions to the space that are informed by classic kitchens of the past but can be truly your taste.
Are you ready to bring classic style to your Cincinnati area kitchen? Talk to us about your project!