There are a lot of options when it comes to cabinetry door styles. Not even looking at color or wood type, the shape and look of the door can be dialed into a very specific design, leading to a wealth of possibilities for your cabinetry design. If you're looking for a starting point that will work for whichever design direction your new space goes, then try starting with the one cabinet door that works with everything: the recessed panel door.
Before we talk more about the recessed panel door style, we should take a moment to define what that is and how it differs from other styles. Recessed panel doors have a frame around the door, leaving the center as a flat panel that appears recessed in. To help clarify what that means, there are three types of basic cabinet door styles: raised panel, recessed panel, and slab or flat panel. The image below shows how each compares.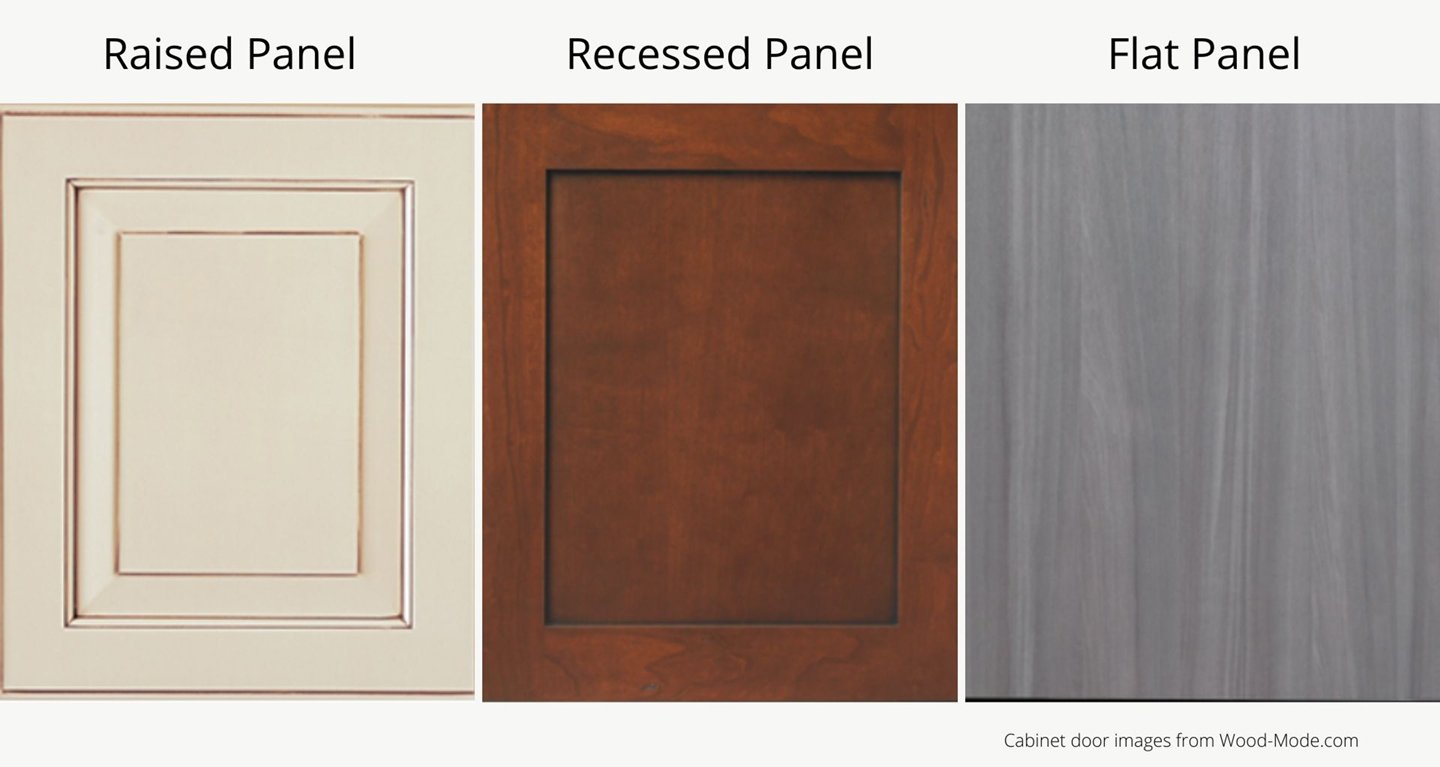 Raised panel doors are often associated with highly traditional spaces, while slab doors are quite contemporary in look. This leaves the recessed door style to fill the style spectrum between them, and it does so with amazing versatility. There are two key features of a recessed door that make up its specific style. First is the scale of the outside frame, and second is the nature of the inside edge of the frame and how it transitions into the recess. A third important feature that adds one more style characteristic is the hardware.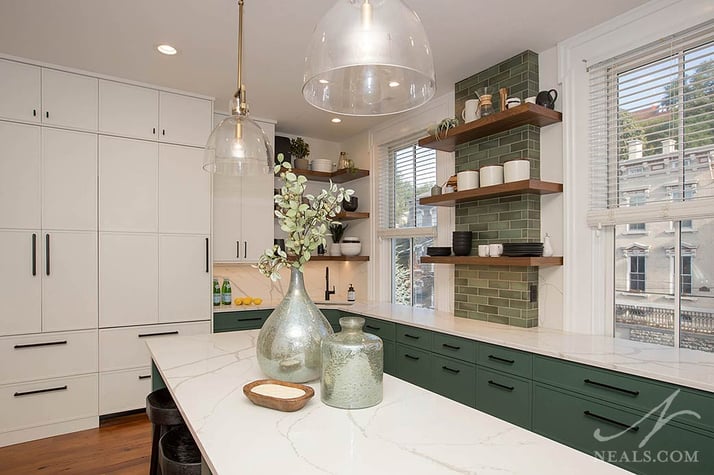 Kitchen Remodel in OTR-Prospect Hill
Frame Scale
If your tastes are modern and you enjoy a minimalist look, then a slim frame might appeal to you. This gets the door style close to the contemporary flat panel, but the frame adds detail and depth, which may help if a flat panel door looks too plain to you.
As the frame widens, it can start to be more of a noticeable feature of the cabinet, which is great for most transitional style designs. As you look at the width of the frame be sure to consider what a row of doors would look like side-by-side. A wide frame may look great in isolation, but be too much when doubled by the door next to it. Be sure to also pay attention to how a wider frame will look on a drawer or if the drawer will need to be flat instead.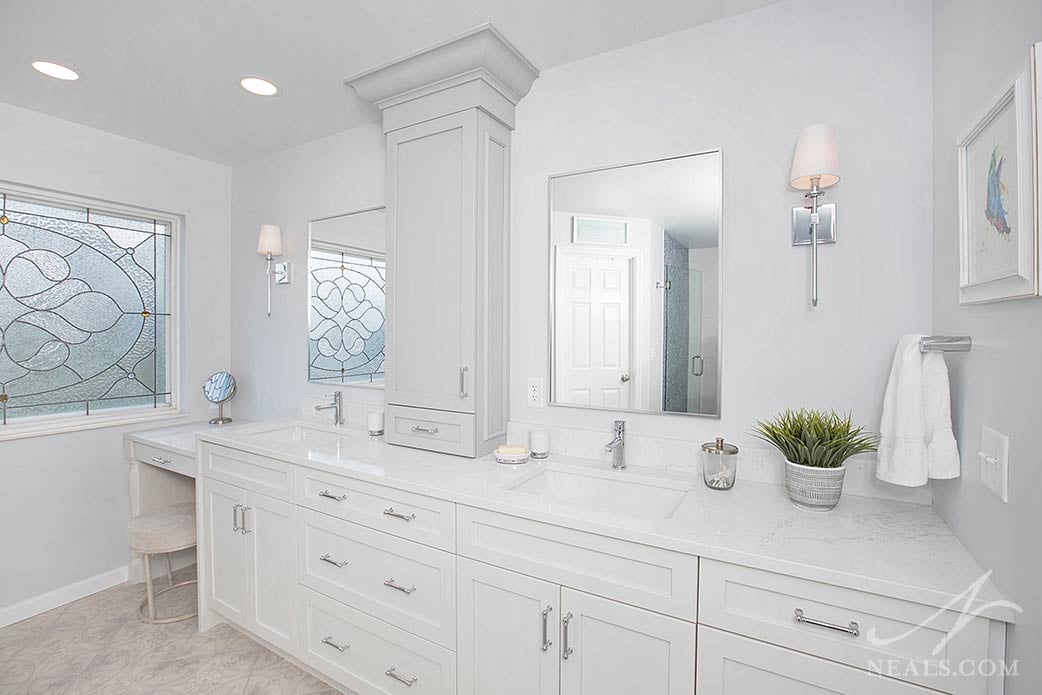 Bathroom Remodel in Monfort Heights
Frame Transition
The way the door's frame looks on the inside can dramatically change the way the door will work stylistically. When there's no special edging or added trim piece, this minimalist look is great for several design styles including modern but also Shaker or Scandinavian-inspired designs. In other words, this is a no-frills option that works with lots of styles because it doesn't compete much with other design choices in use.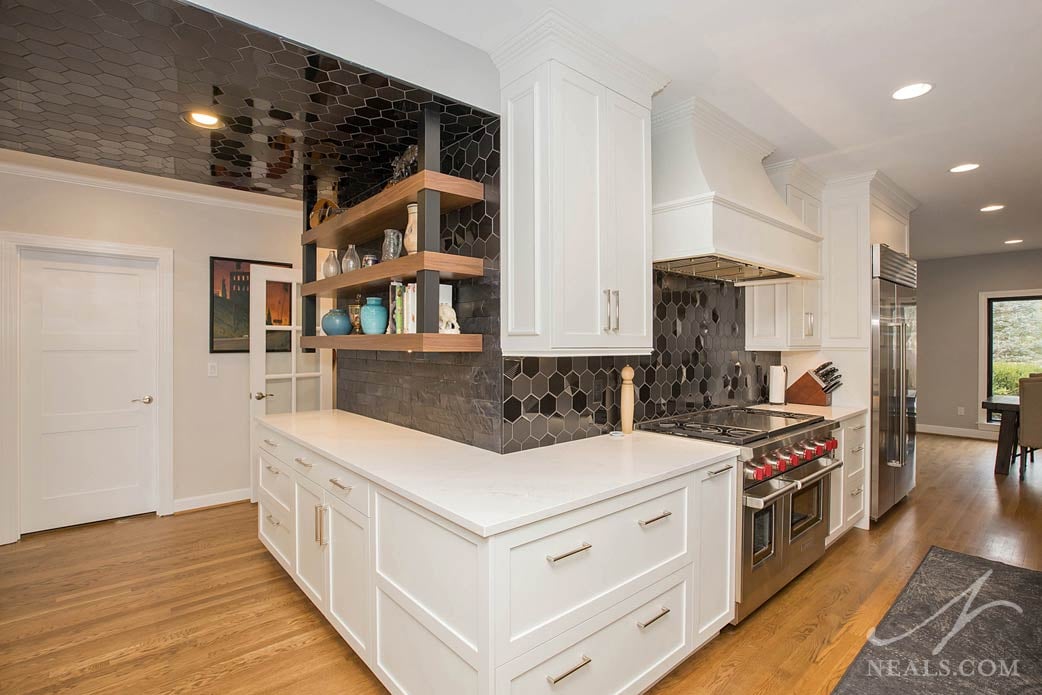 Kitchen Remodel in Indian Hill
Alternatively, the frame can include a beveled edge or an added trim piece. Here, there are many options, and some are more detailed than others. The use of detailed beveled edging is one great way to inject traditional style into the cabinet door without having to commit to the much-more traditional look of a raised panel door. Keep in mind here too that a glazed finish can highlight the edging detail and make it really stand out which is something also often seen in traditional cabinetry.
Cabinet Hardware
Of course, the door style itself is only one part of the equation. Doors need handles, so the hardware you select for your recessed cabinet doors should also point in the style direction you're aiming for. Think of your hardware choice as carrying half of the style load. In some cases, it won't matter which recessed panel door details you've selected if your hardware choice has a very defined and obvious style that will override it. So when using the recessed panel door style, be sure to make your choices by looking at the door and the hardware as a whole to make sure your style goals are being met by both together.