Storage is often a priority in bath design, since space is typically at a premium. When remodeling a bathroom, it is important to plan bathroom storage and placement around your needs and where your items need to be. For example, where is the right place for a hairdryer in the master bath, or extra towels in the guest bath? The experience of a bath design professional can really be helpful to this process, but if you're interested in the bathroom storage options they're most likely to share with you, keep reading.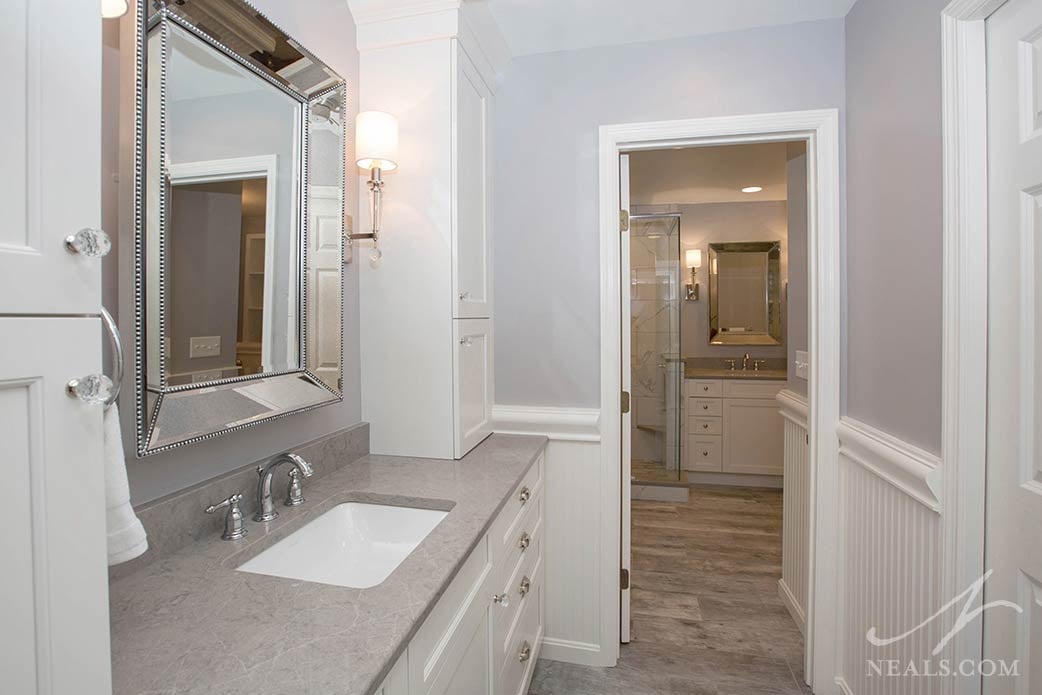 Bathroom remodel in Indian Hill
1. Storage Cabinet Towers
Storage cabinet towers have become one of the best ways to optimize space in a bathroom, and they add an instant custom look. They can be added to a vanity for handy storage and to separate dual sink areas. The counter-to-ceiling interior shelves can be used for many items including towels. A drawer or a lift-up door can be added to the configuration to store small bathroom appliances to keep them in reach, but out of sight.
2. Interior Cabinet Pullouts
Items are often lost, forgotten or become disorganized in cabinets. Roll-out shelves or interior drawers solve the problem by making storage spaces more accessible. Contents can be easily viewed and stored in the proper place.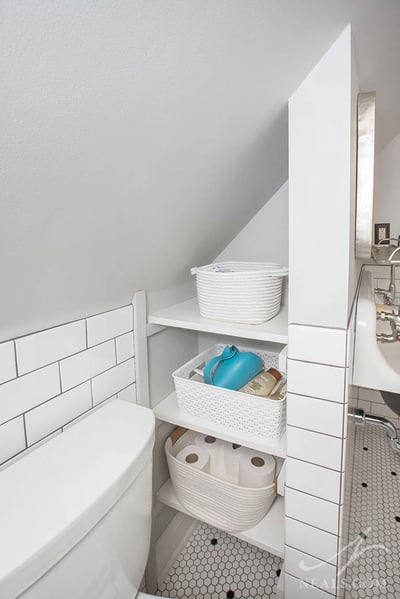 Bathroom remodel in Newport, KY
3. Niches
A niche can be used for both function and display in a bathroom. Since a niche is recessed into a wall it doesn't use any square footage in the space. Open shelves can be added to maximize the storage space. In a shower we highly recommend a niche for bath essentials.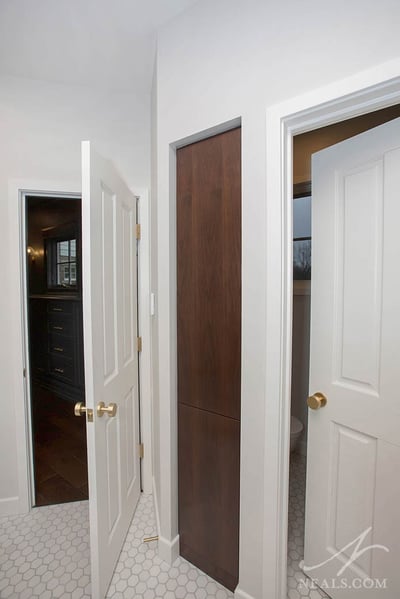 Bathroom remodel in Indian Hill
4. Built-in Medicine Cabinets
Along with niches, a medicine or storage cabinet can also be inserted into the wall and covered with doors of any style. Built-in medicine cabinets of this type usually make use of a wall that can't be used for any other bathroom fixture or storage option, such as behind a door.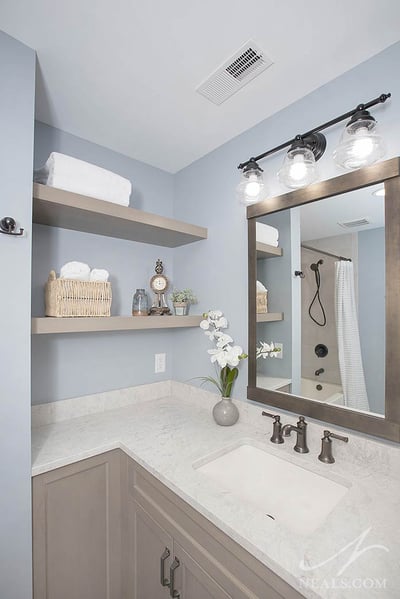 Hall Bathroom remodel in Indian Hill
5. Open Shelving
Bathrooms may have nooks where open shelving can be used to add functional storage. Bathroom shelves that are open work well in tub, toilet and sink areas where cabinets would be difficult to install or access and handy storage is needed.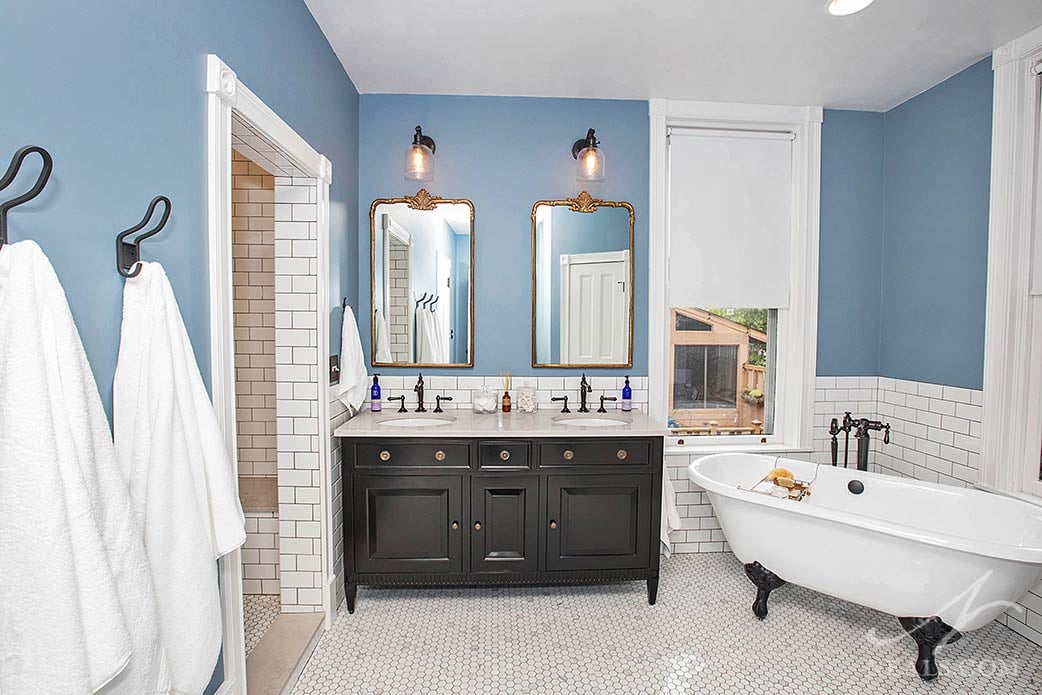 Bathroom remodel in Newport, KY
6. Furniture-style Storage Cabinet
A furniture-style cabinet can be an ideal solution for storage in a small bathroom where floor space is limited, or simply for stylistic purposes. New cabinetry can be made to look like old dressers or curio cabinets that have been repurposed for vanities or linen closets.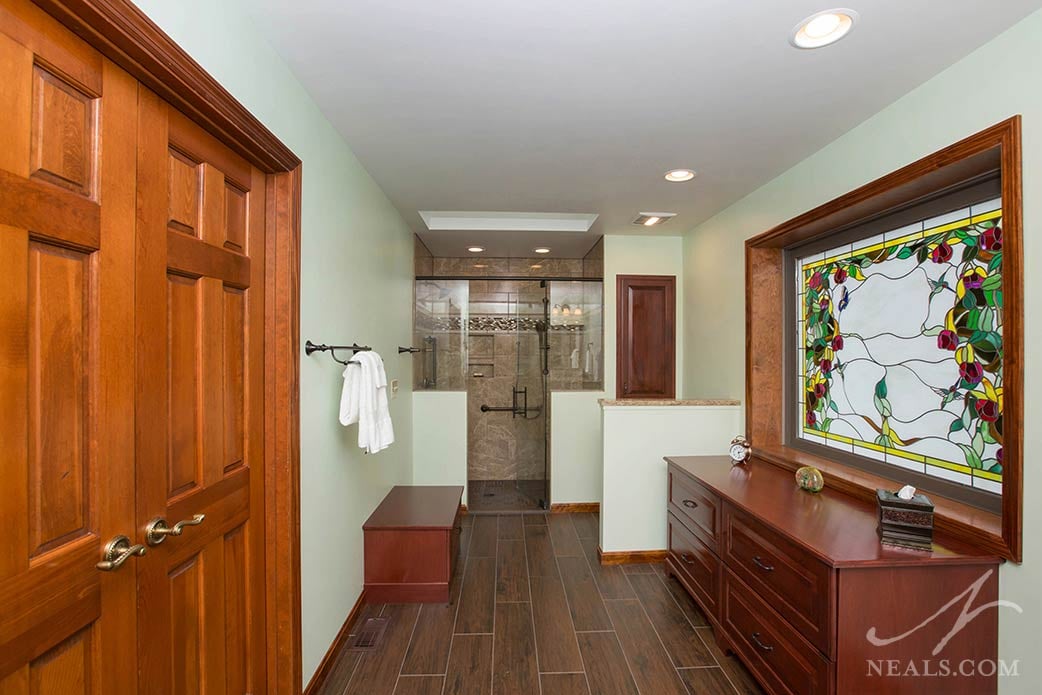 Bathroom remodel in Sharonville
7. Base Storage Cabinet
Base cabinets are versatile and can be used creatively to solve storage problems in small rooms. They can include shelves and/or storage drawers. Most commonly they are used in vanities but can also be used as an island, peninsula or room divider. They can be installed to fill empty spaces, such as under a window, or in front of a commode for privacy.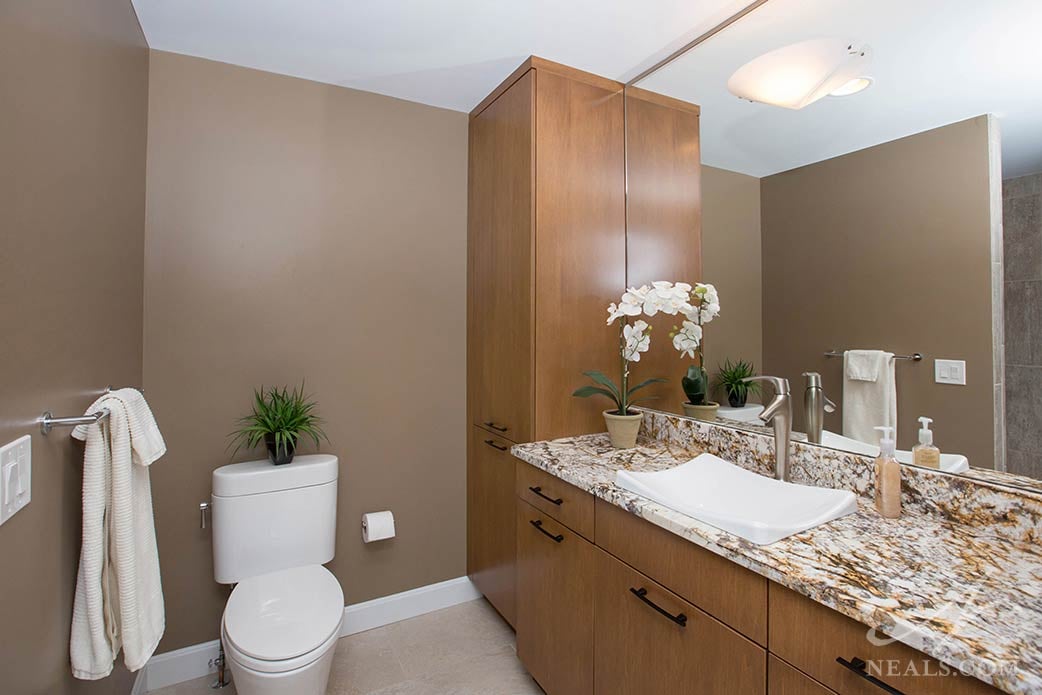 Bathroom remodel in Montgomery
8. Tall Storage Cabinet
If wall space allows, the type of tall storage cabinets used for kitchen pantries can be used to create a linen closet in a bathroom with a lot of space for storage. These can be installed just about anywhere, either on their own or as part of the full vanity cabinetry solution.

Bathroom remodel in Western Hills
9. Recessed Cabinets
When space is tight, recessed cabinets may provide a solution. In this arrangement, cabinetry is placed in a large niche so that the cabinets don't take up floor space in the main area of the bathroom.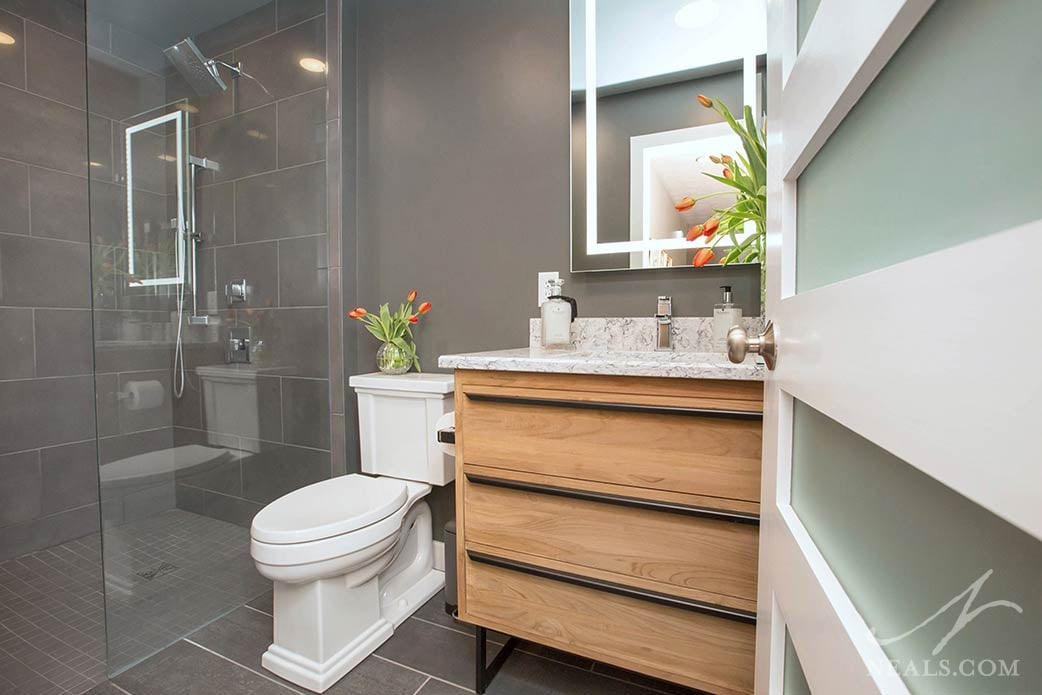 Bathroom Remodel in Anderson Township
10. Storage Cabinet Drawers
Deep cabinet drawers are a tried and true storage solution for both kitchens and baths and can be a more efficient storage option in the bathroom than cupboards with shelving. A vanity drawer can be organized with a wide variety of organizers made specifically for drawers.
11. Bench Storage Cabinets
The wall space below a window can have storage potential. Often there is enough room for storage drawers that can be used to create a bench for seating or display. This is an especially nice touch next to showers for a bit of Universal Design in bathrooms made for kids or older adults.
Note: This blog was originally published 9/9/2014. It was last updated 8/18/2020 with new pictures and edited with updated design information and for clarity.