Selecting the cabinets for your kitchen is one of the most important steps in your kitchen remodeling project. There are many cabinetry products on the market with a wide variety of features and prices. Before choosing, it's important to understand a bit of how cabinets are made and the general categories of options available to you. Here are four basics to get you started.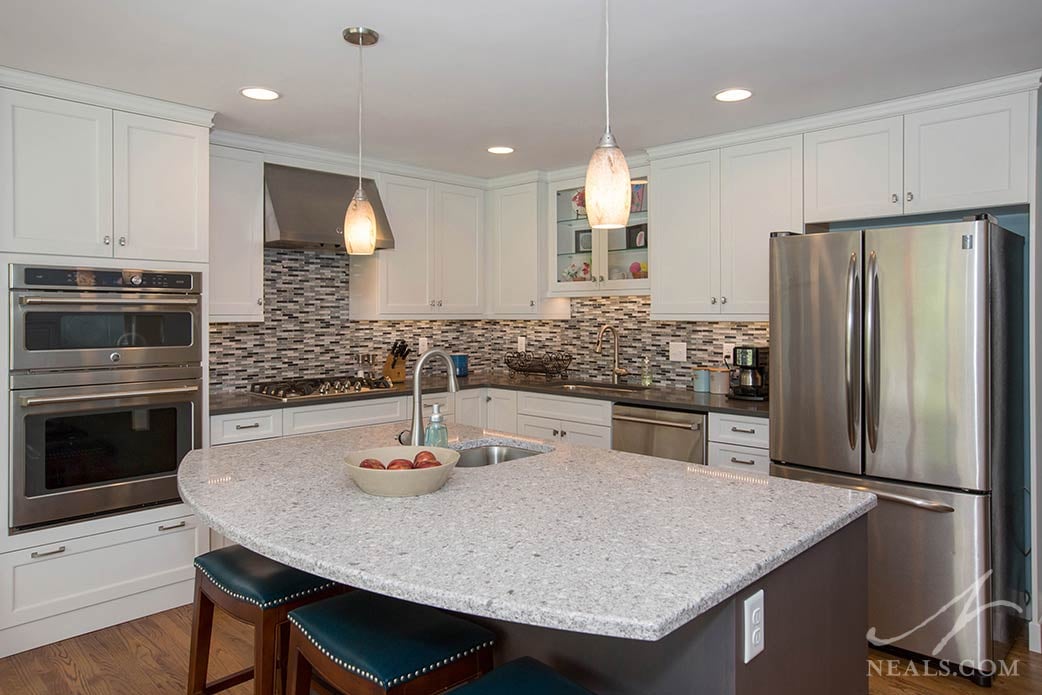 This kitchen in Montgomery uses semi-custom cabinetry in a unique arrangement that suits the homeowner's storage needs.
1. Cabinet Type
Manufacturers make three types of cabinets: stock, semi-custom and custom cabinetry.
Stock cabinets are made in standard sizes, based on 3-inch increments. These cabinets are most often available through retail home improvement stores, and are the least expensive. They are produced in limited styles and finishes to keep the cost low.
Semi-custom cabinets are available in more sizes, and offer an array of design options such as door styles, inserts, moldings and finishes. They are built to order by the manufacturer and generally are more expensive than stock cabinets. Consumer Reports notes that semi-custom cabinets may be the best value overall because they offer many made-to-order custom features.
Custom cabinets are built to specifications and can be fashioned in any material, style or size. While this does offer a lot in the way of options, it is the most expensive cabinet type.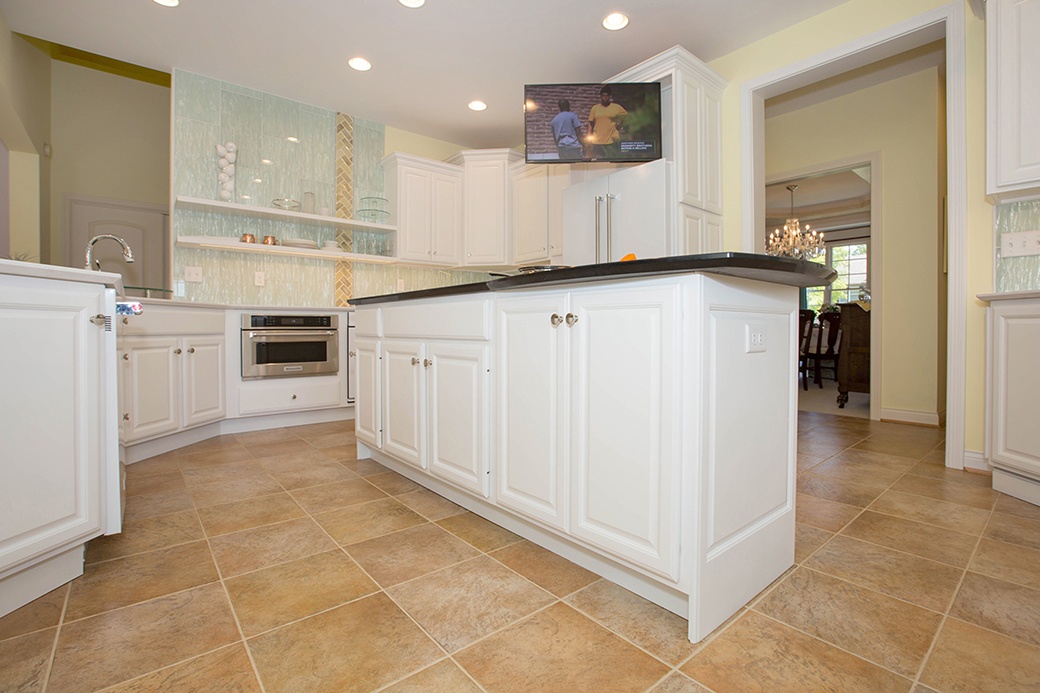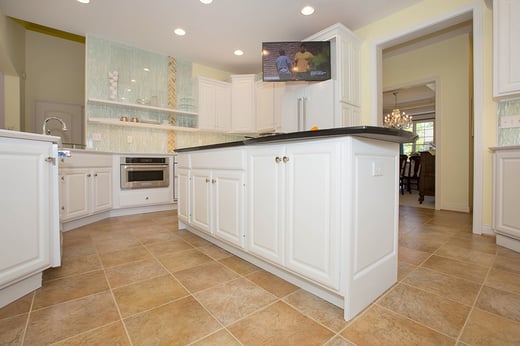 This kitchen in Cleves is an example of framed cabinet construction.
2. Cabinet Construction
You will find three types of construction used for cabinets: framed, frameless and inset.
Framed cabinets have a solid wood frame attached to the front of cabinet box to add rigidity and provide support for the door hinges. Hinges can be hidden or exposed. The door overlaps the frame, which means the door does not sit flush with the cabinet box, and the space inside for shelves and drawers ends up being narrower than the full width of the cabinet.
Frameless cabinets, or frameless construction, is a streamlined cabinet with more interior space. Door hinges are not visible, as there's no surface on the outside for them to be secured upon. Installing frameless cabinetry can be more time consuming because they must be squared precisely, but the result is a line of cabinet doors that are completely flush with each other.
Inset cabinets combine the concepts of the other two construction type with doors mounted flush to the cabinet frame. The door front appears to be "framed" on the cabinet front.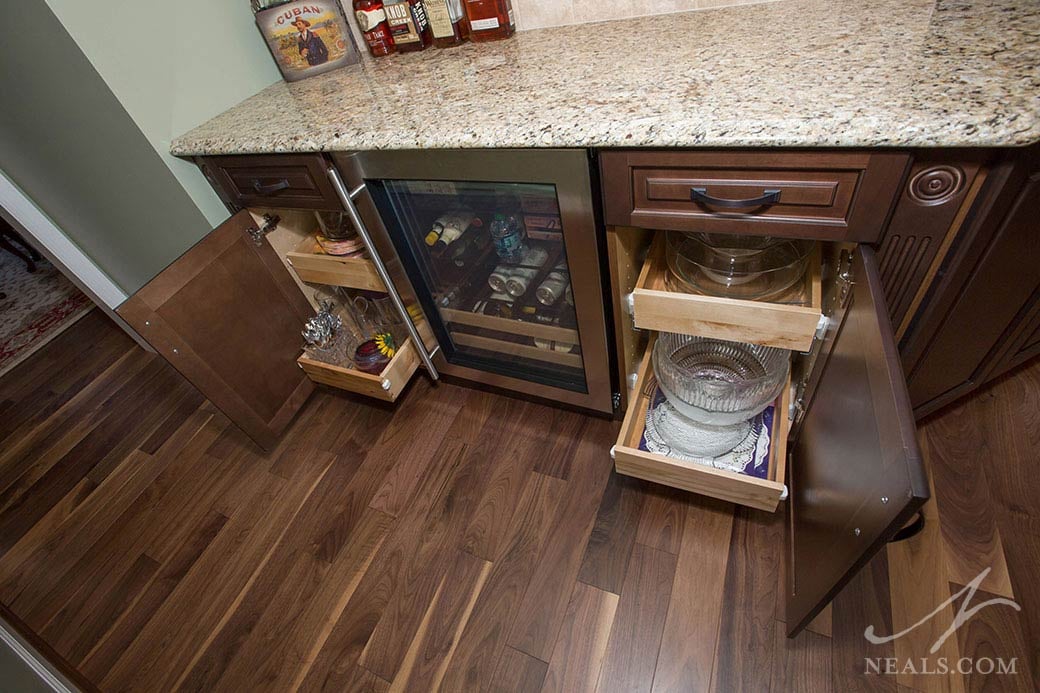 Quality can be observed in kitchen cabinets by looking at the interiors, like the pullout drawer cabinets in this Loveland kitchen.
3. Cabinet Features
High quality, durable cabinets will have many of the following features:
Face frames, door frames, door fronts and drawers made from solid wood.
Corner braces on the frames
Plywood sides and rear panels in the cabinet box. The plywood should be ½" to ¾" in density. Particle board boxes are a good alternative if installed properly.
Drawers with wood or plywood sides at least ½" thick.
Dovetailed or doweled joints on drawers. Glued or stapled joints will not be as durable.
Doors and drawers that open without wobbling or sticking. When you visit a showroom, test the drawers and doors of cabinets on display. for even more quality, look for soft-closing doors and drawers.
Hinges that keep doors aligned made of chrome, nickel or brass.
Full extension drawer glides that allow the entire drawer to be accessed. This should apply to interior cabinet drawers as well.
Adjustable shelves.
Shelving made from ¾" plywood or MDF (medium density fiberboard). Lesser quality shelf boards may sag or bow.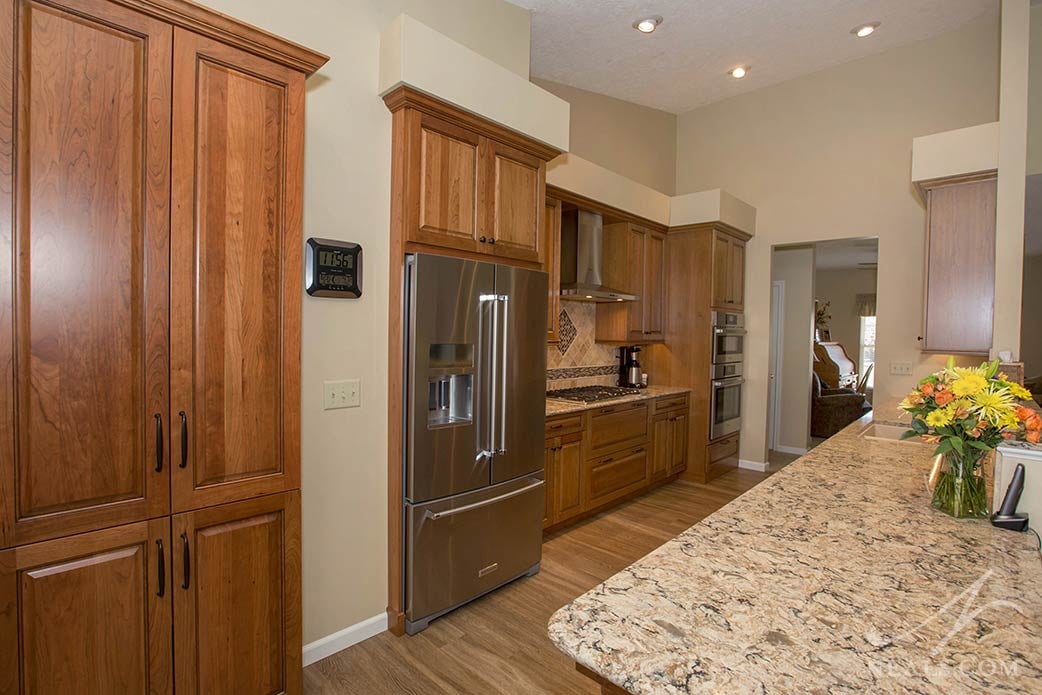 A warranty helps protect the homeowners of this Lebanon kitchen from issues that may show up in their cabinet investment.
4. Warranties
Manufacturers of quality cabinets typically offer limited or lifetime warranties. Read the warranty to determine what it covers. Most warranties address flaws in workmanship and defects in materials. A Warranty protects your cabinet investment and helps ensure that you are getting a quality product.
Editors note: This blog was originally published on 8/8/17, and was updated on 6/18/18 with newer images and minor edits for clarity.