With "always-on" mobile technology already helping us organize our time and entertain ourselves, it makes sense that we should look to our homes to provide the same kind of on-demand possibilities. We might still be a few decades away from the types of high-tech, futuristic home technology portrayed in the movies these days, but smart home technology has certainly come into its own in the past few years. The ability to control the way our homes operate through intuitive and innovative apps or interfaces can have a positive impact on many areas of our lives and the ways in which we use our houses. Keep reading for some of the ways smart home automation can be added to your home.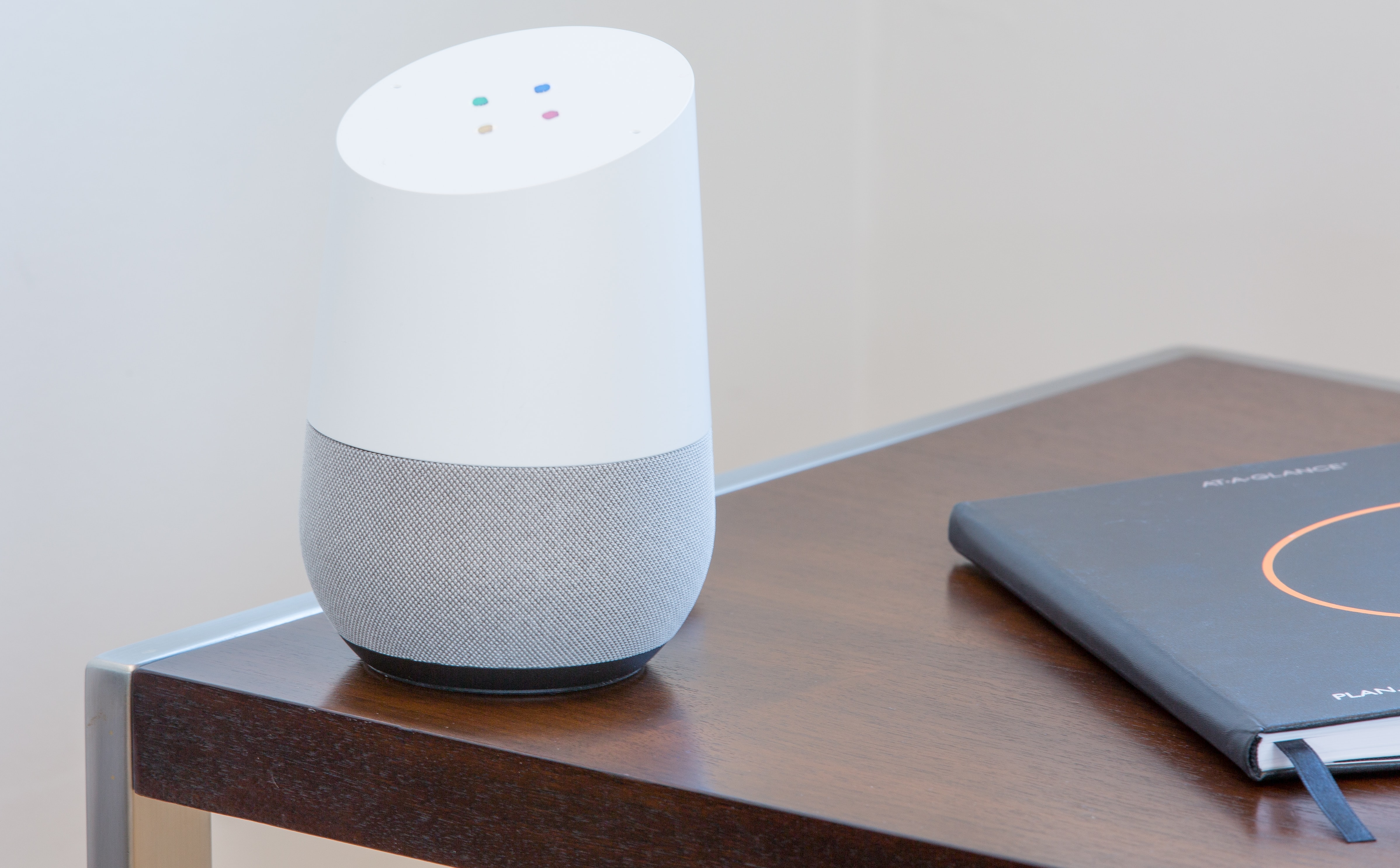 Google home voice assistant
Smart home automation encompasses a variety of tools and technologies for various parts of the home. In general, the connecting thread to these systems is their connection with either a command panel, a smart phone app, a home voice assistant, or in some cases a combination of these. Many also fall under the category of "learning" or "adaptive" technologies, which learn your preferences and can fine-tune themselves to better suit your needs and habits.
Before making any decisions about which integrations you would like in your home, Mike Gutbier of Sound Advice offers this caveat: "Many of the trends seem like a good idea in concept and even in the well-produced commercials, but when you try to use them in real life applications they are not easy nor practical. Some products that have been around long enough to have proven good in practical application and land in what we consider the 'awesome category' can be lifestyle changing."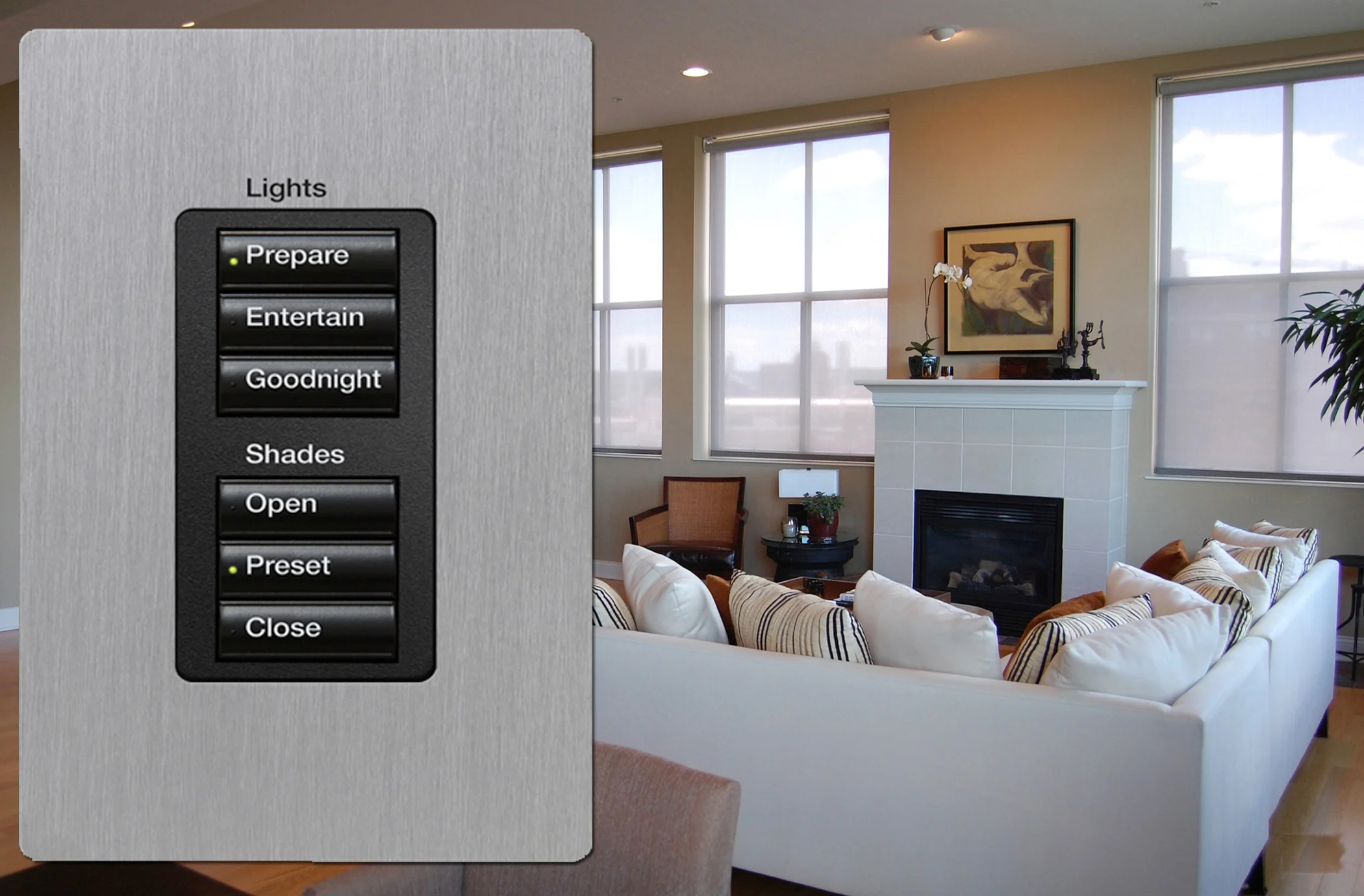 Lights, blinds and more can be set up with easy timers and controls to function automatically throughout the day.
Automated Lights & Window Blinds
The ability to instantly and remotely adjust the light levels in your home is not a new concept. Mechanical timer switches that shut the power off to a lamp once the time has run out have been in residential use for the past several decades. Modern technology, however, makes these types of simple automations easier and more customizable. Converting your home's lighting into a smart system allows you greater control and convenience. Imagine turning the lights on in your house from your phone even before you reach your driveway, or having the lights in certain rooms turn off at a scheduled time without having to actually enter that room to do it. Smart lighting also helps with energy efficiency by controlling what lights are left on in your house, and turning off lights that aren't needed.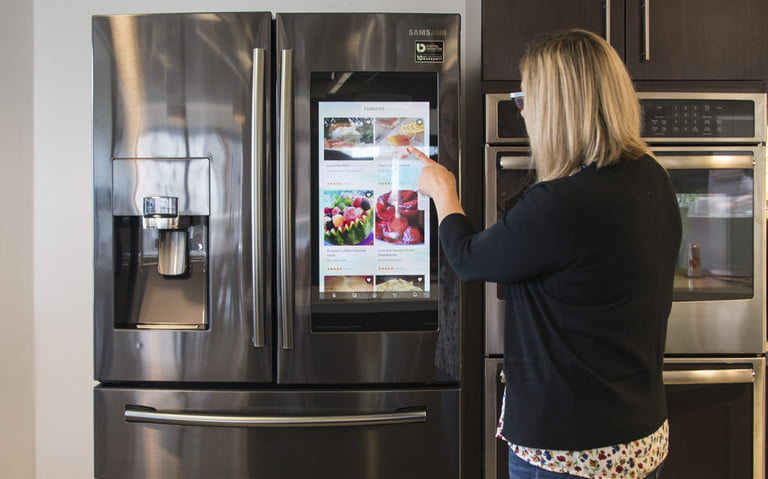 Samsung's Family Hub refrigerator uses an integrated smart screen as organizer. | source
Smart Appliances
Many of the big name appliance manufacturers already have a line of "connected" appliances available on the market. Everything from refrigerators to dishwashers, to dryers, to coffee makers are now available in some "smart" form or another. These appliances are usually controlled through an app, but many can also be controlled by a voice-activated home system such as Alexa. Also on the market are learning thermostats, smoke detectors and flood sensors. These types of products are designed to integrate seamlessly with your lifestyle, and therefore form an important foundation of smart functionality that makes the home of the future possible today.
In summation, Gublier says, "Electronics are awesome and of course can be very complicated. We do our best to ensure you see more awesome and less complicated. Our goal is to SIMPLIFY our customer's life by integrating the latest in smart home technologies into their lifestyle. We've seen some pretty cool results!"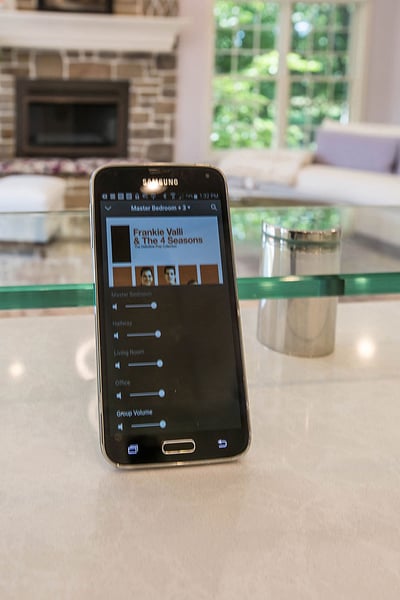 Speakers throughout this Cleves home can play music via Bluetooth.
Integrated Home Audio
There are all types of simple speaker systems on the market for transforming our smart phones into boom boxes, but they are still limited in sound quality and range. An integrated speaker system, built with smart technology, fixes that by using one or more source options and speakers in every room (and even outside) that can be controlled in a variety of ways. This allows you to play music from a mobile device one room and have it play throughout the house- a great option for parties, or you can use multiple sources and direct specific speakers to play from either source, allowing you to listen to your favorite music in the kitchen while making dinner while your teen can listen to their music in the basement. Both without suffering from bad-quality audio or disturbing each other.
Integrated audio systems also come with aesthetic benefits. Home installations look at design as well as function. A professional installer can work with you to find the right placements and concealing options so that your audio system is never a focal point or an eyesore.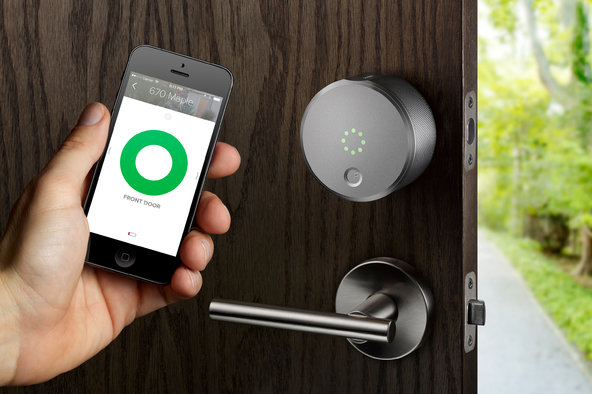 The August Smart Lock is just one smart security option on the market.
Home Security
Home security systems have been at the leading edge of home automation for decades. In more recent years, the addition of smart integration has turned the simple burglar alarm into a complete system of cameras, sensors, remote locking tools, and more. Now, even door lock manufacturers are coming up with new ways to lock and unlock your door all through your phone. Smart security systems can often be tailored to your home and needs, using only the components that make sense.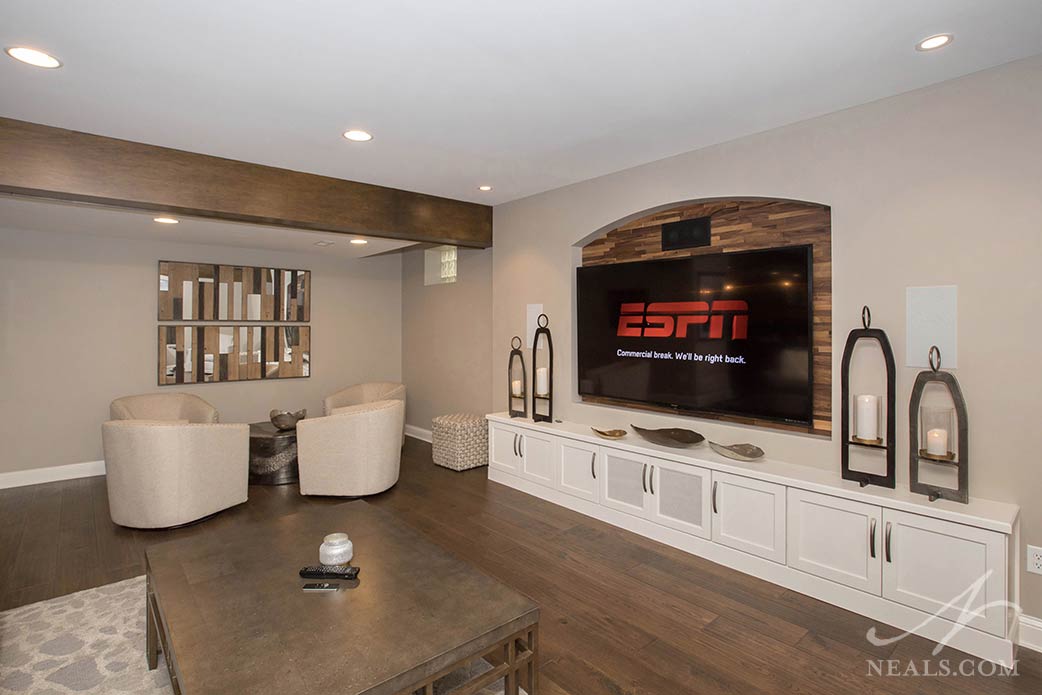 Entertainment center in a Western Hills Lower Level Remodel
Home Entertainment
It's not really a surprise that smart homes include integration with TVs and music systems. In fact, a smart TV with the ability to connect with a home network, is becoming a staple of the home. With the ability to access movies, TV shows, radio, or your entire music collection, your home will always have entertainment ready. Combined with full home audio systems (which may also include an intercom to keep shouting upstairs that breakfast is ready to a minimum), it's easy to direct whatever entertainment you're in the mood for exactly to where you want it.
Delta's VoiceIQ Faucet allows hands-free usage | source
Smart Kitchens
The ability to add smart features to the kitchen is beginning to extend beyond appliances. Some faucet manufacturers such as Delta have introduced smart faucets that can be controlled by a home voice assistant like Alexa. This is a useful feature when your hands are full or wrist deep in cookie dough. Simply instruct the faucet to turn on and off, or even dictate exactly how much water to dispense. In addition to smart faucets, there are smart trash bins, floor cleaning robots like Roomba, and voice-activated timers to make your cooking experience more integrated.