While we all like a good amount of sun, a western-facing back yard without shade can be a bit of a hassle to enjoy on the brightest summer days. That was the case for this Loveland home and it's existing deck. In order to improve the backyard's functionality, a two-story deck and patio was designed that increased the homeowner's outdoor options in a more comfortable arrangement.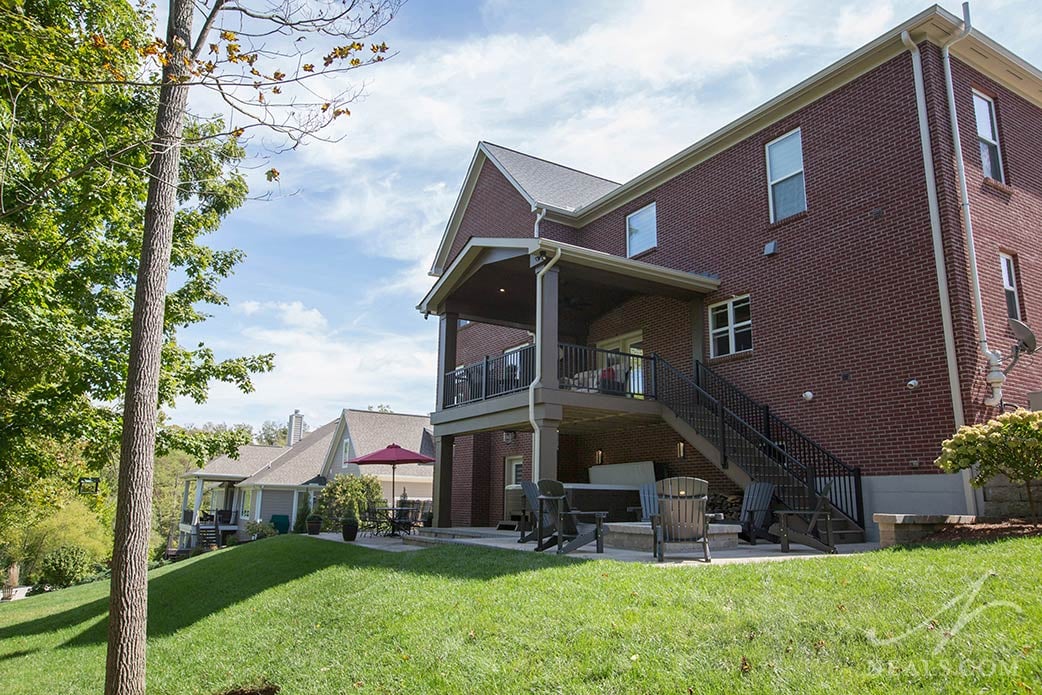 The backyard of the home, which already had a deck off the kitchen, presented a challenge when it came to adding features. A sloped yard that limited where a patio could go meant that the outdoor living area needed to be situated close to the house. The existing elevated deck pointed the way, but with a wishlist including a hot tub and a fire ring, as well as more protection from the afternoon sun, dictated a more robust solution.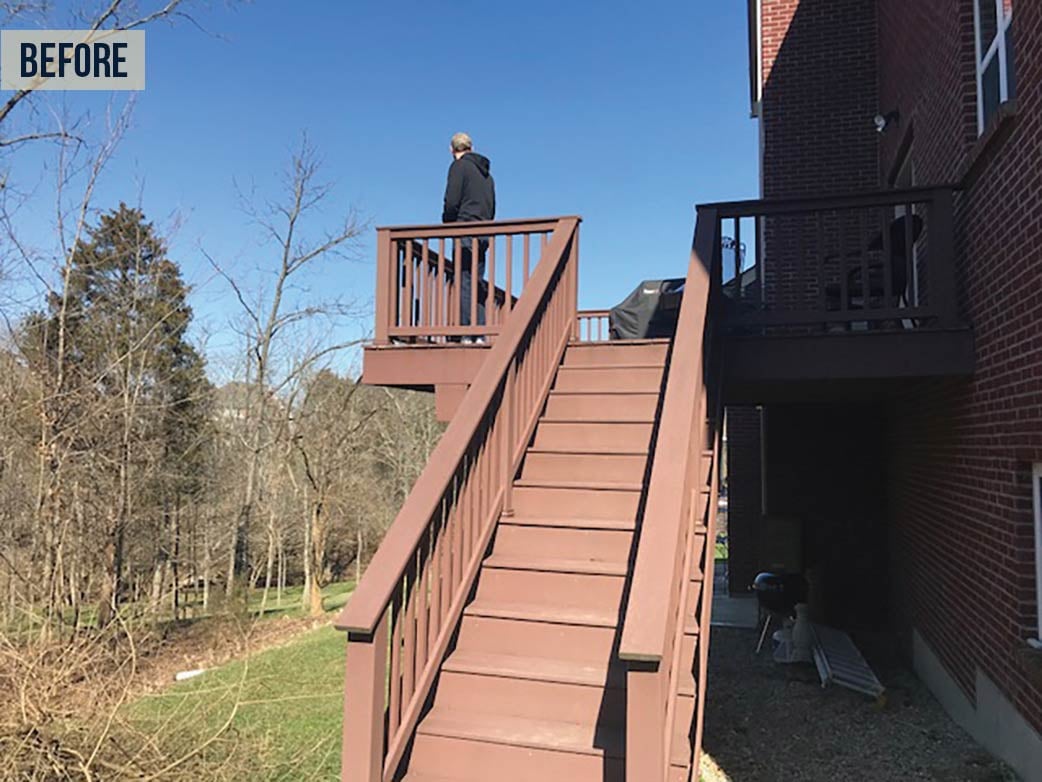 The new outdoor living area builds on the basic idea of the old with a new deck and expanded patio. Utilizing the space underneath, a home was located for the hot tub that wouldn't leave it exposed to the elements but also allowed the homeowners to view the backyard. The patio fills the flat area at the back of the home and provides space for even more outdoor entertainments.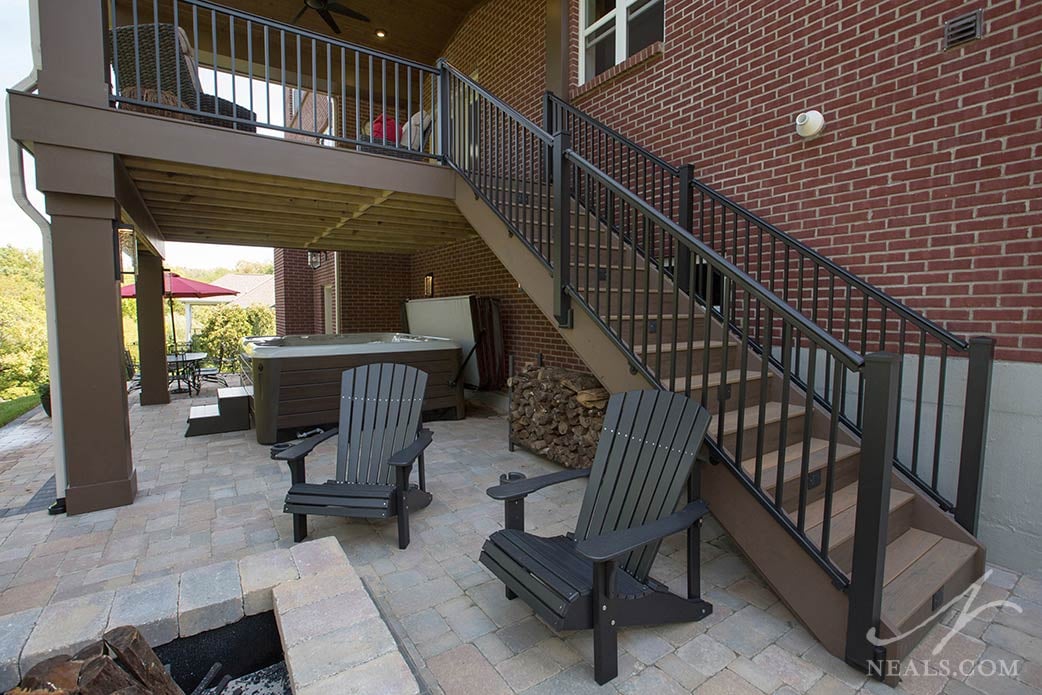 A new deck was constructed in the same location as the old one, but this time substantial supports were included so that a roof could be positioned above, providing much needed shade. The homeowners weighed their needs and opted for an open air structure (rather than installing screens). The decking and structure use a small range of brown finishes to prevent it from looking to plain or dark. A minimalist modern ceiling fan keeps air flowing through the space- a crucial feature for Cincinnati area outdoor living rooms.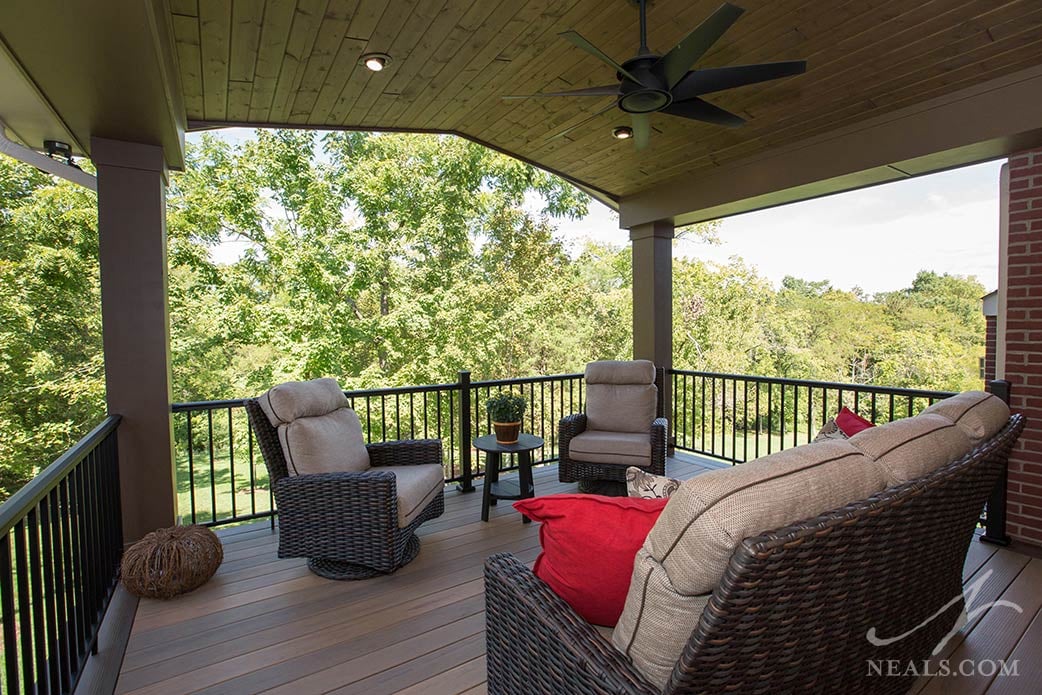 An item on the homeowner's wishlist was a new fire pit. With the addition of a new area of patio on the left of the deck, and with the deck stairs moved closer to the house, a location was created for the fire ring. The element is integrated into the patio by the use of the same style of paving stones and is a simple square that can be enjoyed from all around.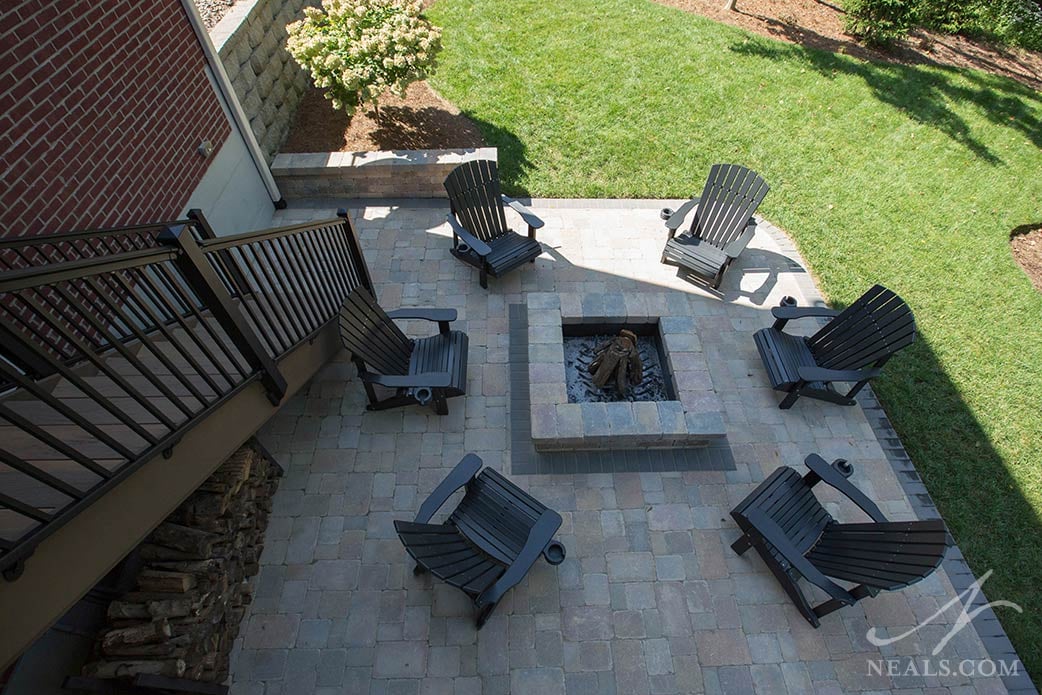 The entire project is unified by a theme of tailored decisions that elevate the structure and patio from something typical into an elegant space. The outdoor area includes stylish and sophisticated lighting options, including lighting installed on the stair risers. The patio is edged with contrasting pavers that create a nice visual boundary. The corners of the patio are rounded to conform to the shape of the yard, helping to form a cohesive connection between the flat patio and the sloped yard beyond.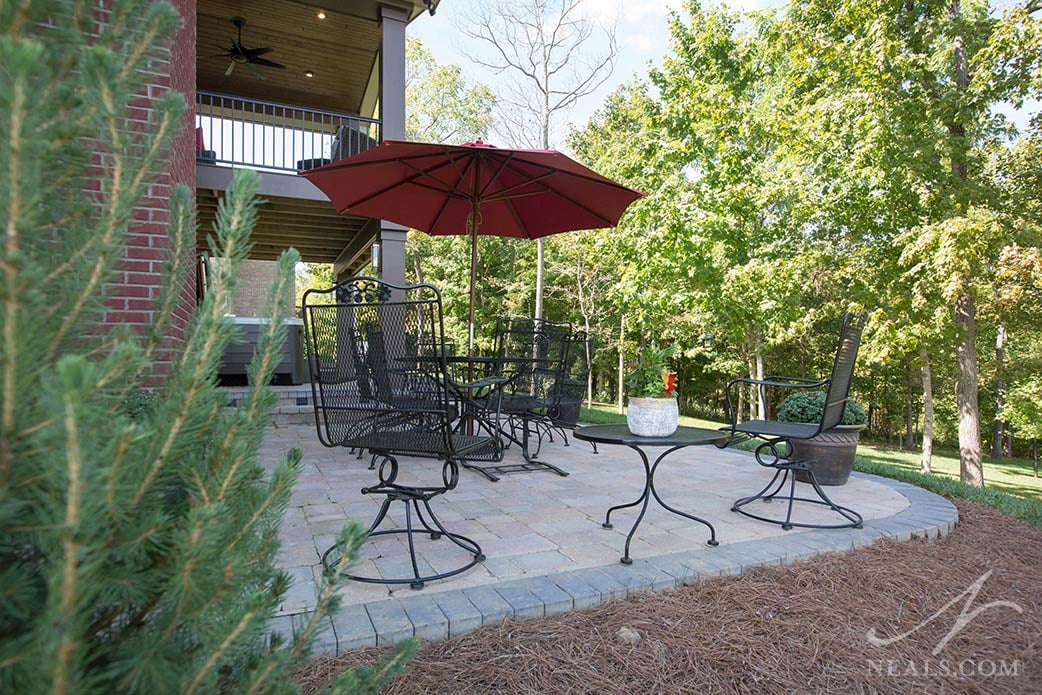 For more images of the entire project including more before and afters, click here.