It happens on occasion that you come across an image of a home, and it perfectly aligns with not only your taste, but also the arrangement of your home. While the particular details might need to be adjusted to your needs, budget, and location, being able to recreate an idea you love is a great way to bring more personal value to your home. This was the case for this outdoor living project in Mason.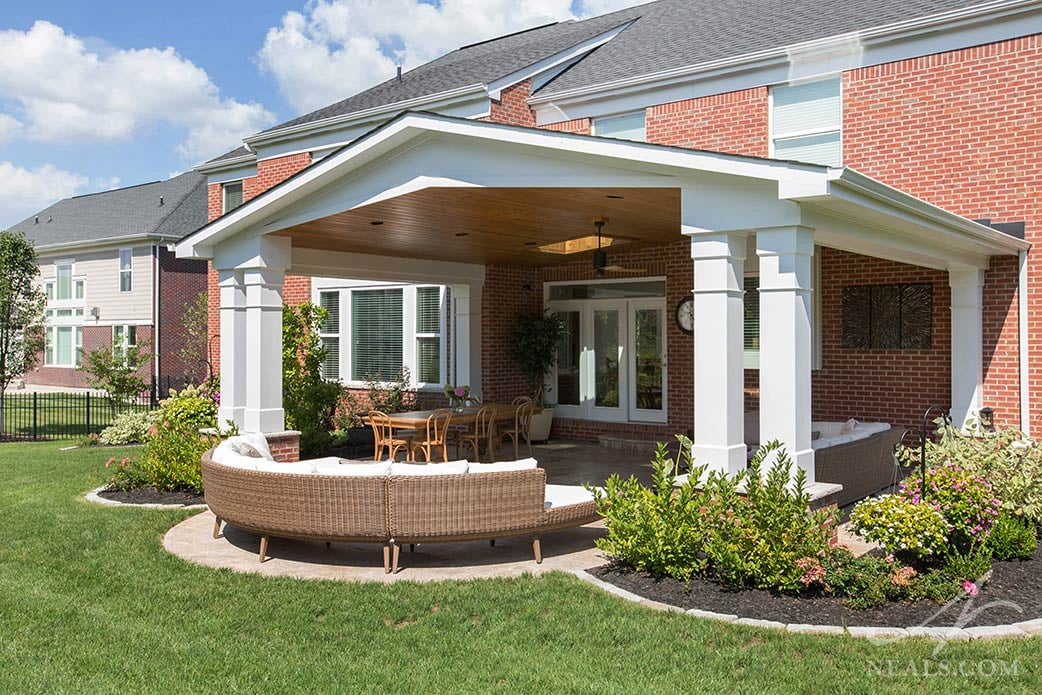 One of the unfortunate things that tends to happen in home building (in the most recent decades) is a lack of attention to the back of the home and the utilization of the back yard. Such was the case for this house. The plain brick facade of the home and the small after-thought patio nearly made the grand back door a waste. Expanding the patio, adding well-crafted landscaping, and covering the space with a stylish roof inspired by an image found by the homeowner, and the backyard now has something to be proud of.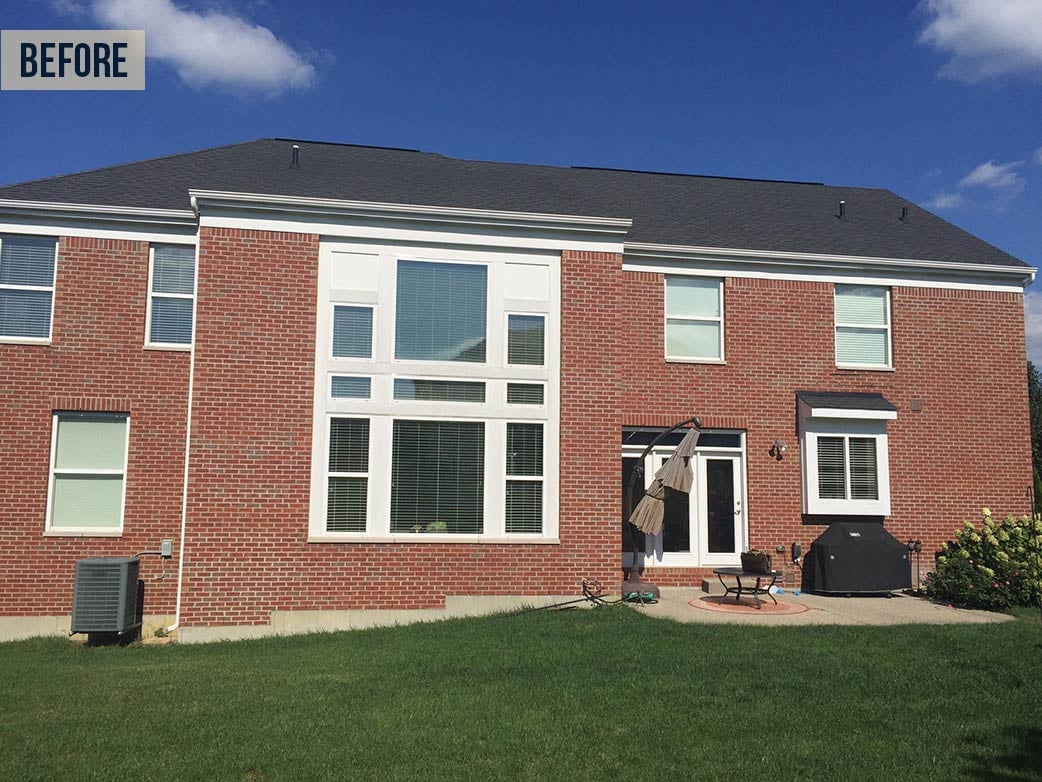 The new landscaping took cues from traditional English gardens, where organic curves and circles form the boundaries of the plantings and patio. The structure, however, is an American Craftsman-style design that's perfectly at home in the Mason area and adds strong but straight-forward character to the home. The softness of the gardens and the boldness of the structure create a tailored but casual space that is perfect for everyday outdoor living.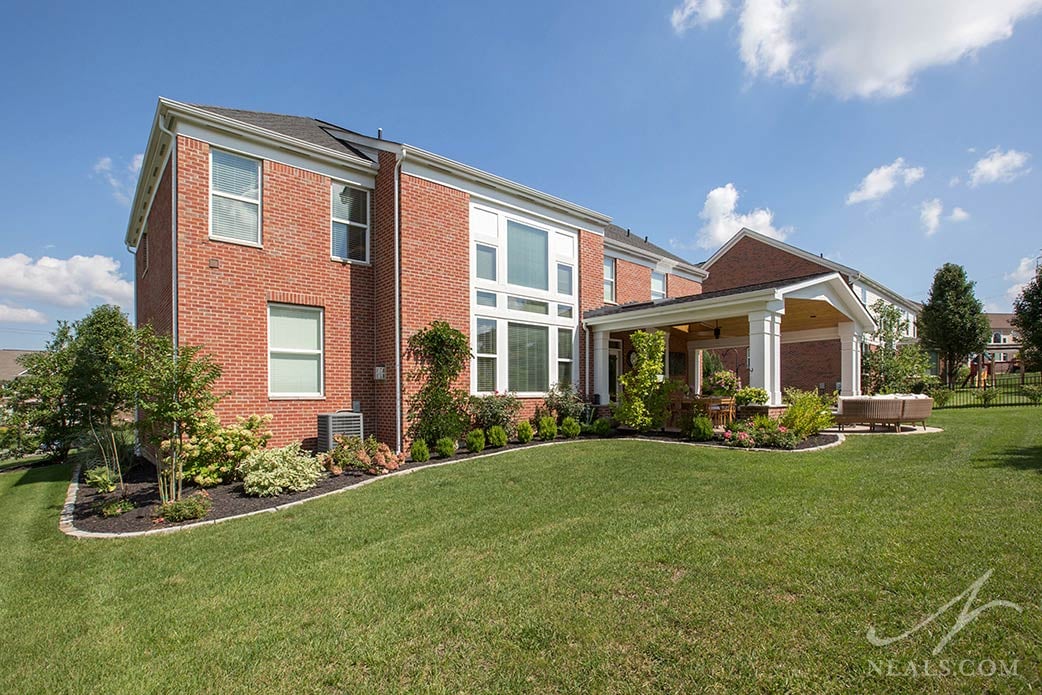 The new patio feels like a grand living room with plenty to offer. The views to the yard and neighborhood beyond seem expansive in this setting. To maximize the space, the patio was pushed outward into a large rounded end where additional seating (in the form of a perfectly-fitting round outdoor couch) and a fire bowl create an ideal location for evening entertaining during accommodating weather.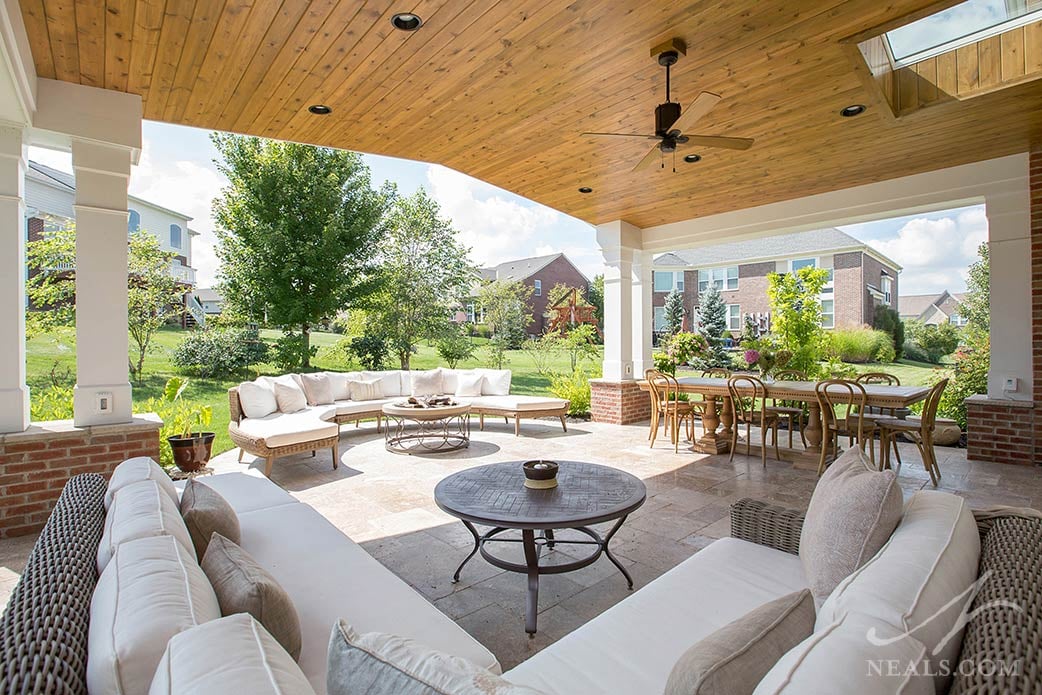 Despite the minimal nature of the structure, there are clever details all around. The natural wood ceiling helps to create a rich and warm feeling that adds comfortable ease to the space. Skylights placed toward the back of the structure allow natural light to reach the home's existing door and window, preventing the interior from feeling too dark due to the new outdoor room.