With the expansive and impressive Ohio River valley just out the back door of this Western Hills home, it was important to design a space that would provide a variety of options to take advantage of the view. Neal's Design Remodel partnered with Werbrich's Landscaping to establish zones throughout this outdoor living project that form a series of vignettes, each with their own character for different types of outdoor activities, to create a large, cohesive backyard renovation worthy of the panorama beyond.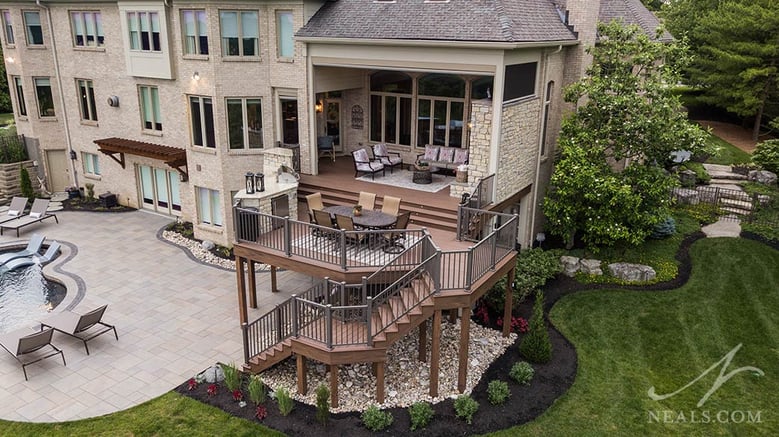 The original backyard design included a raised deck and a small patio along the back of the home. The deck had enough room for a table and grill, but not much else, which did not create an ideal space to spend time, relaxing and enjoying the view. The space under the deck did not have any design considerations, and was not a comfortable space.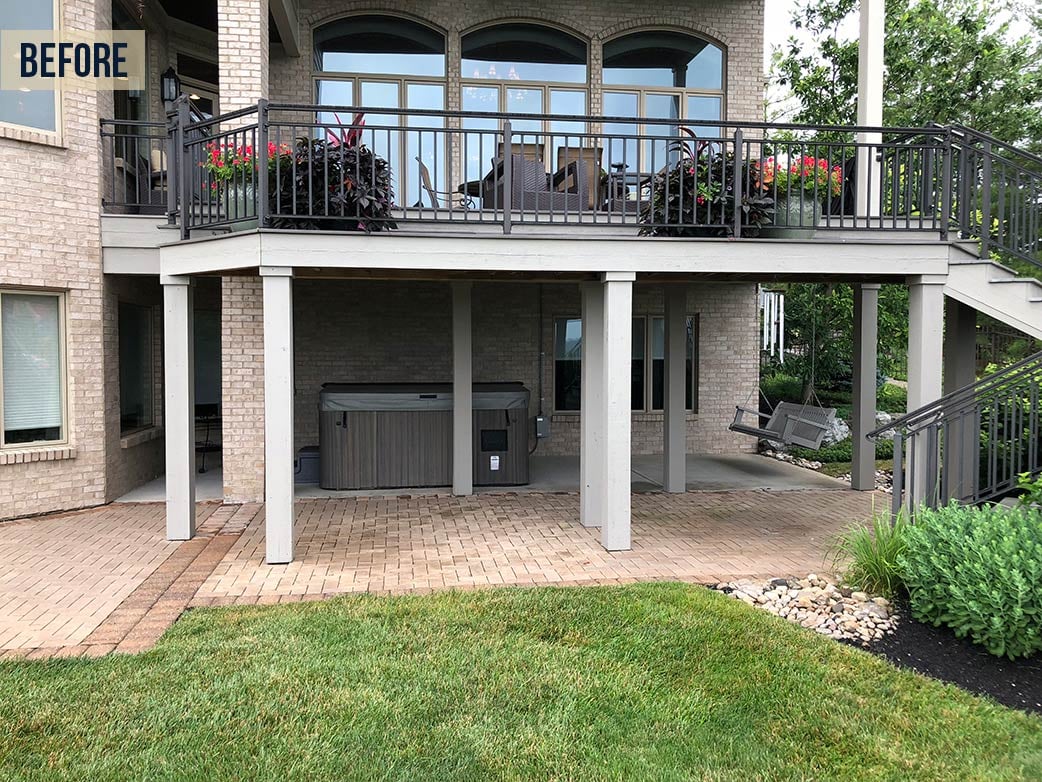 The key to creating the new deck was to expand the outermost portion to be able to create two areas- a seating area and a grill area with room for the table. With these two spaces established, the seating area was enhanced with the addition of a fireplace. This converted the deck into a more distinct outdoor living room. A motorized screen can be lowered to close off this area from bugs or to reduce sunlight as needed.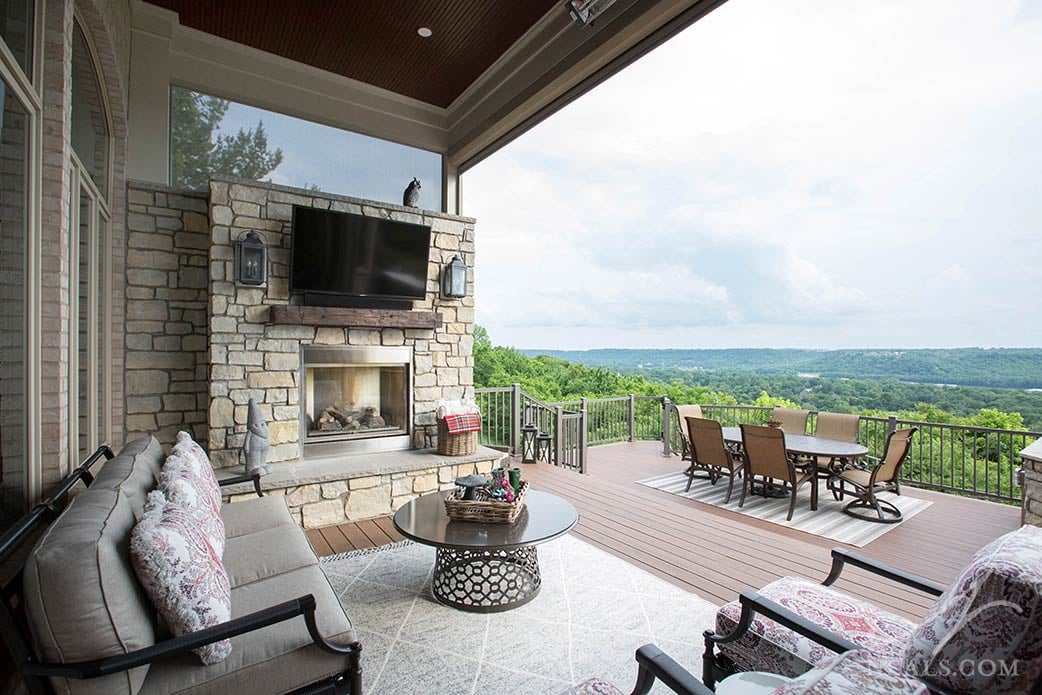 The area below was converted to an independent second seating area, with a cozier design that focuses inward, rather than attempting to compete with the deck's supports to face outward. This area is ideal for watching sports or movies with friends, and includes additional outdoor kitchen elements.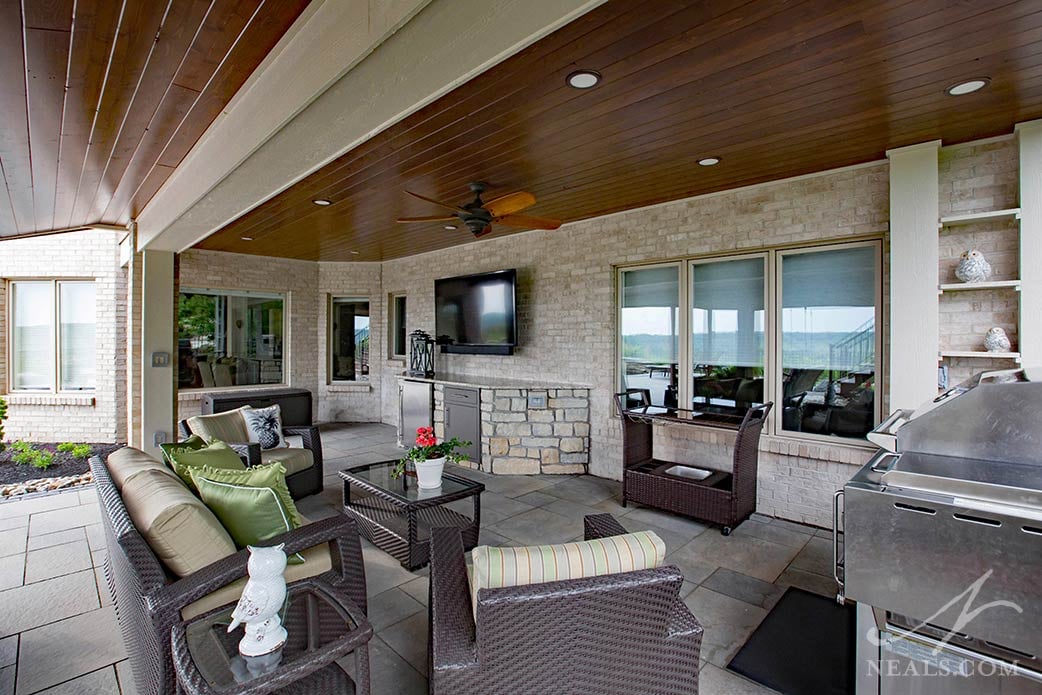 To get the most out of the yard and the view, the old patio was replaced and enlarged to include a new pool. The patio is designed with organic curves and layers of landscaping and stone walls to help tie it into the surrounding area more visually. Waterfalls create an ambient noise that seems to bring the vista closer.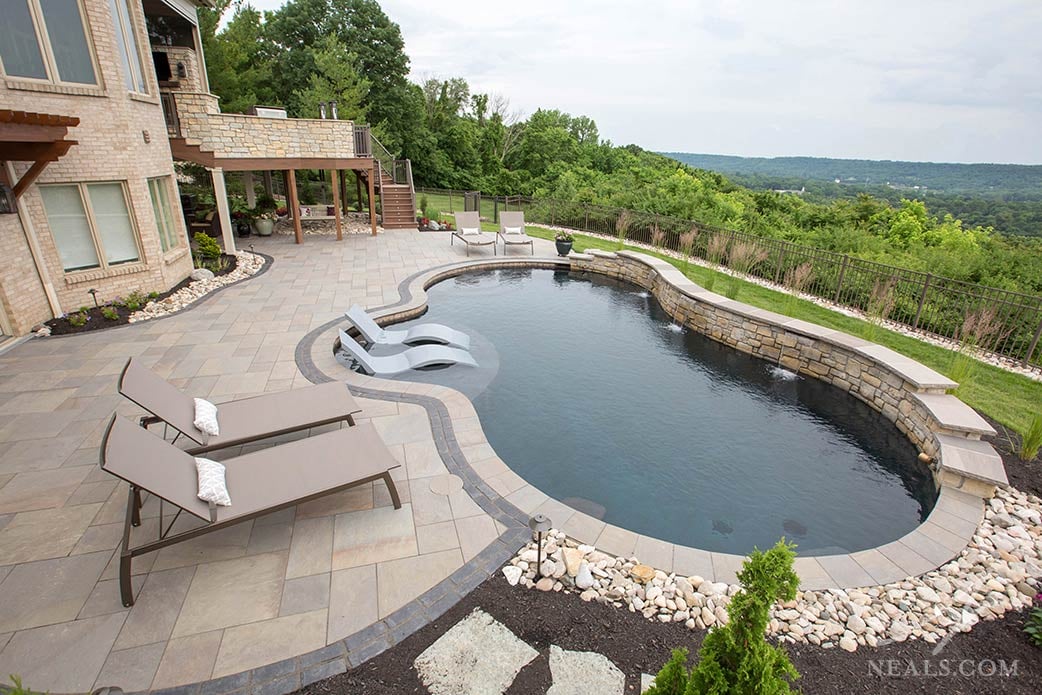 Landscaping details throughout the surrounding yard create pockets of interesting spaces, which is ideal for large parties or family gatherings. There are pathways and stone staircases surrounding the home that welcome exploration and draw traffic to the back of the home.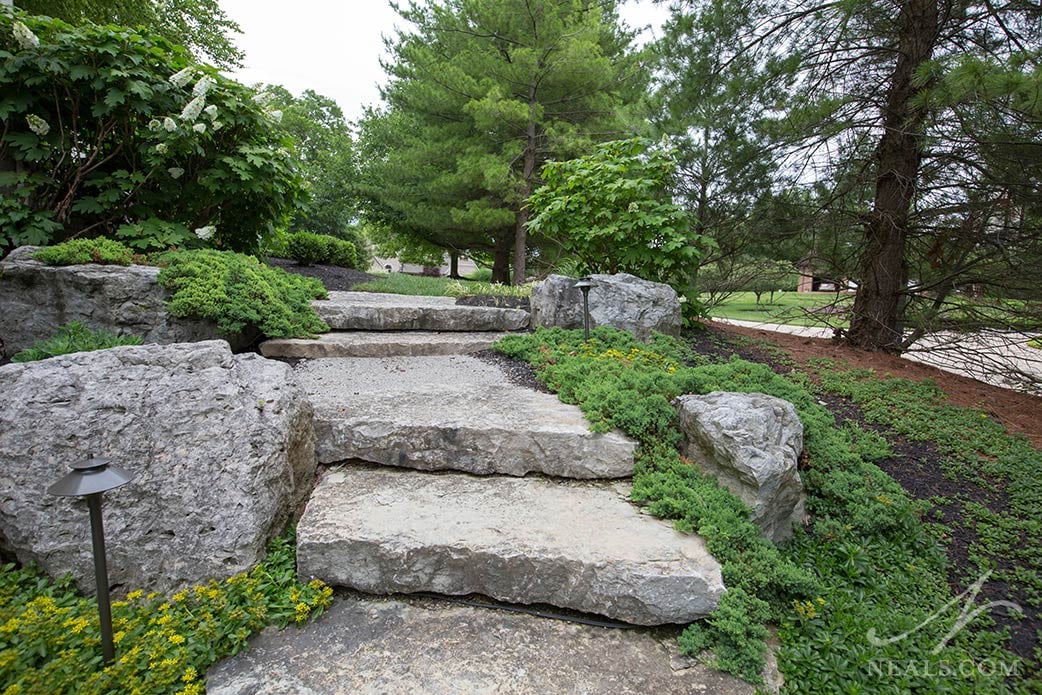 A full lighting system, controlled from a single location on the deck, provides several options for illuminating all areas of the yard in the evening. Not only does this help showcase the new back yard and all the features it offers, it provides safety for late night pool parties.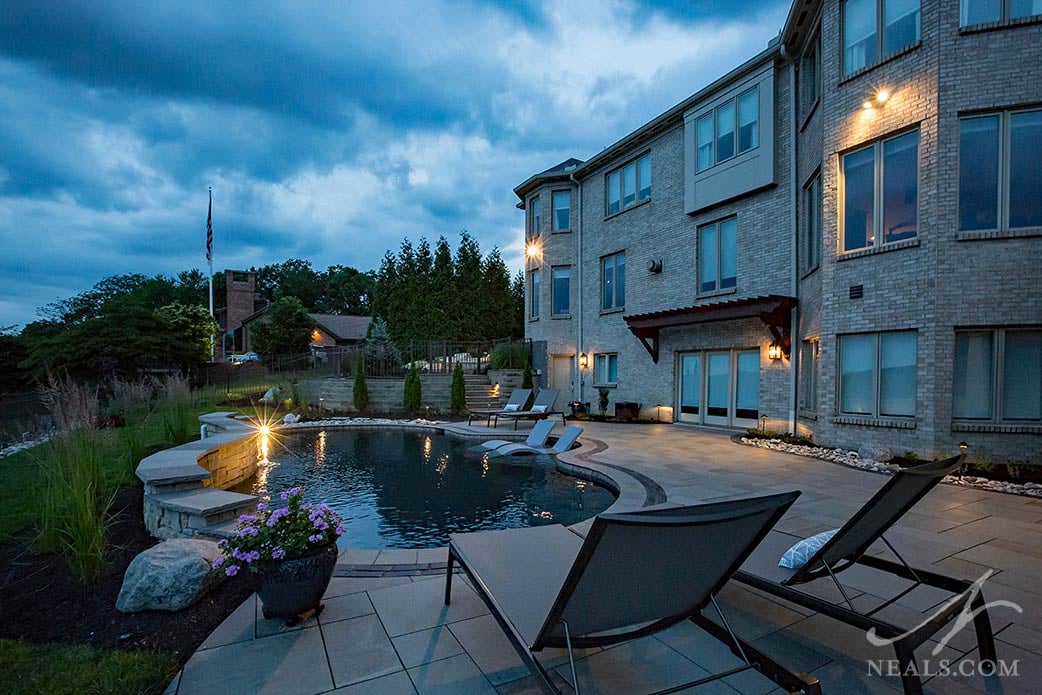 To view more before & after images of this project, click here.