When you're thinking about changing your kitchen, it's important to stay open to ideas, wherever and however they find you. Something as simple as a display or a glimpse of something on TV can inspire your new space or give you the spark of something new you perhaps hadn't thought of before. If you're looking for specific places to look, however, we can point you to a few resources.

Neal's 1000+ Design Ideas Gallery
With more than 40 years of local remodeling work in our portfolio, Neal's has a vast library of useful images and ideas for all types of home remodeling projects we've worked on here in Greater Cincinnati. We keep our newest and best in a collection of slideshow galleries that you can browse. The galleries include before & afters, design style inspirations, and details like backsplash design.
Houzz
Houzz is designed for home design and remodeling ideas. Essentially, it's a collective home design portfolio gallery of real projects created by home design and construction professionals from all over the world. With a few simple search terms, you can find and collect remodeling ideas in several different categories. Houzz also has an active community, so you can ask questions and get advice from other homeowners as well as professionals. To get the most out of Houzz, you'll need create a free account. A mobile app is also available.
Pinterest
Pinterest is a fantastic resource of images added to the site by other users. The site is highly searchable and provides additional suggestions to narrow your searches down even more. When you begin to find and save remodeling ideas, the site will automatically start suggesting other ideas for you, making it incredibly easy to locate many ideas in just one session. Over time, the site also begins to notice the types of things you're looking at and saving, so if you begin to see a bunch of home design pins in your feed that all mostly look the same, take note- this is an indication that you may have found a design style you like. Pinterest accounts are free, and there is a mobile app available.

Home Design Blogs
You can find blogs that share kitchen design ideas through Pinterest or with an internet search. Many of these bloggers are actual people doing real remodels, which is a fantastic opportunity for you to see the ups and downs of remodeling. These sites are great resources for ideas because the images and projects they share are most often current and on trend, showing you what's possible in home design in this modern era. When you locate some blogs that you like, use a blog reading service like Bloglovin' or Feedly to save them for easy reference and to get suggestions for more blogs you might find useful. Just be cautious, however, as not all home bloggers are transparent about time, cost, and their genuine experiences. Look for bloggers working with remodeling professionals, or for licensed designers sharing the work they are doing for their clients, rather than purely DIY homeowners or real estate "flippers".
Kitchen Product Manufacturers
Whether you visit a website or go to a showroom, looking at real products available for your kitchen can open your eyes to the possibilities. If you haven't gone to look for tile, faucets, flooring, or appliances in the past several years, you may be shocked to find the variety and number of options there are now. This can become somewhat overwhelming, however, so if you go out looking at specific products, try to have some basic criteria in mind. Keep an open mind for "smart" features too- connected homes are the way of the future.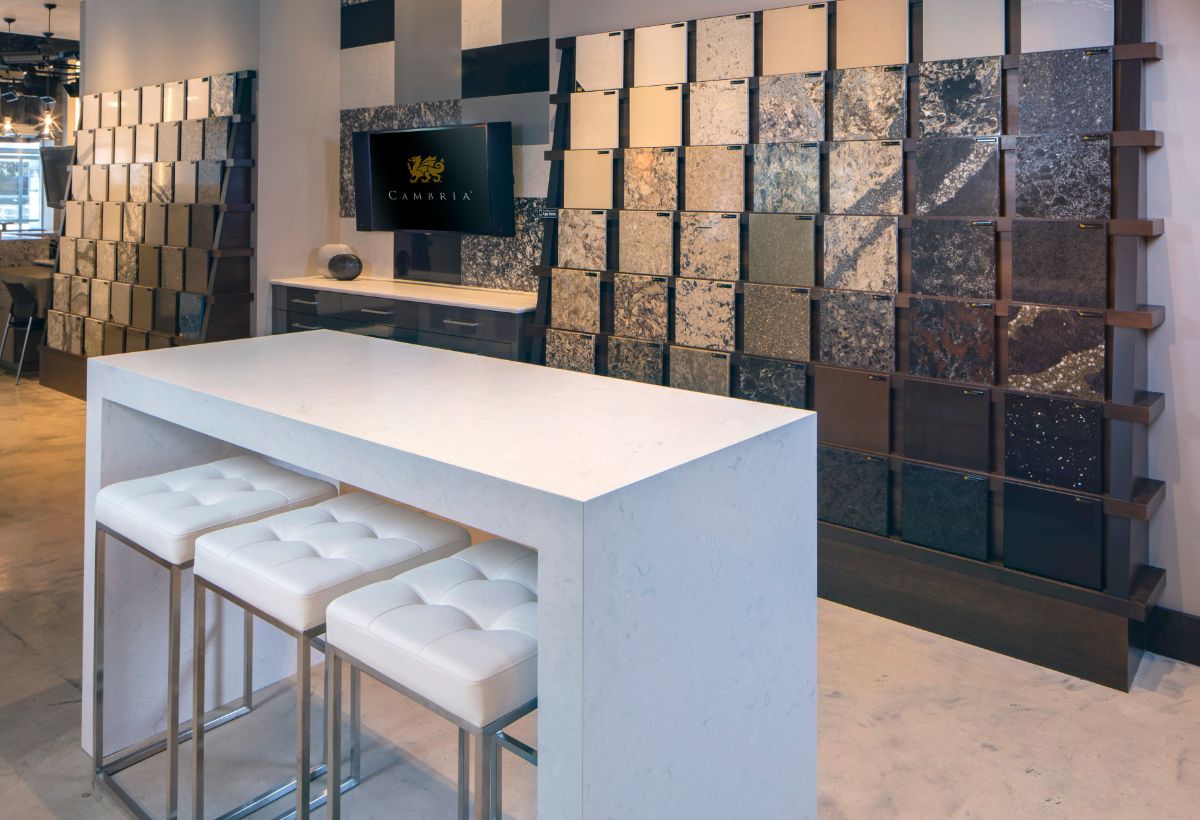 Being able to see your options all together, like in this Cambria showroom, is a great way to narrow down what you like. (image source: Cambria)
Design and Remodeling Shows
You can turn to television stations like HGTV or PBS, or scope out shows through streaming services or YouTube. Some of the most popular design ideas come from these sources, and many design shows can provide a glimpse into what goes into certain types of remodeling projects. Same as the bloggers, however, be intentional about which shows you rely on and do some research into their behind-the-scenes practices to be certain you are getting an accurate look at the projects being shown and not just conveniently edited entertainment. Also keep your eyes out for design and remodeling books published by the hosts or designers in these shows for a collection of their favorite or best ideas.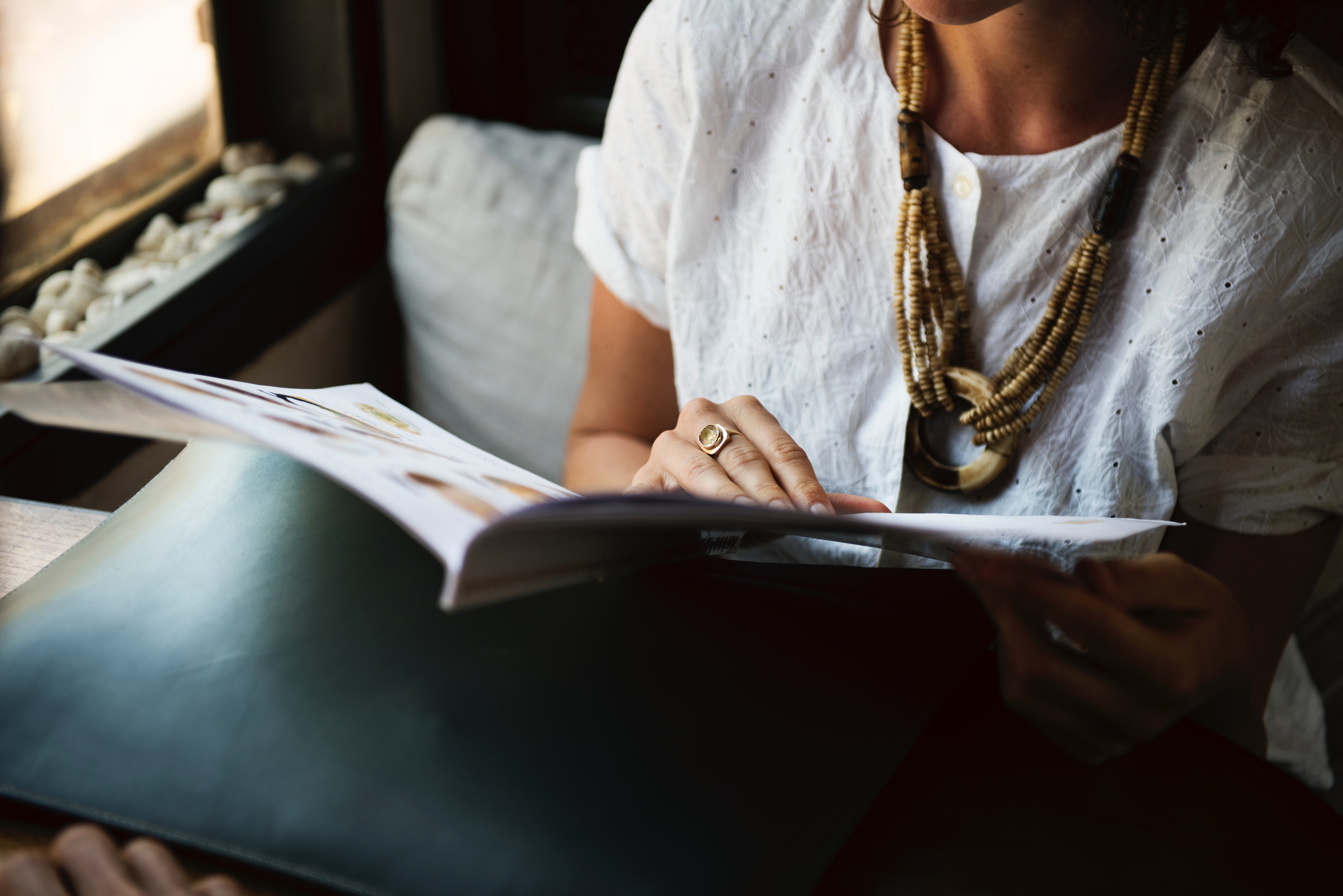 Home Design Magazines
If you're more inclined to pick up a magazine than to go online, there are many publications that can provide remodeling ideas. There are both national and local magazines for home remodeling, and we recommend checking both out. It can be useful to see and read about projects that happen in your own city or region since style preference and trends tend to exist in geographic pockets. Housetrends magazine has a Cincinnati area quarterly issue. National magazines, such as House Beautiful, Dwell, Architectural Digest, and Country Living, will provide you with ideas for specific products and show you a wider variety of projects and styles.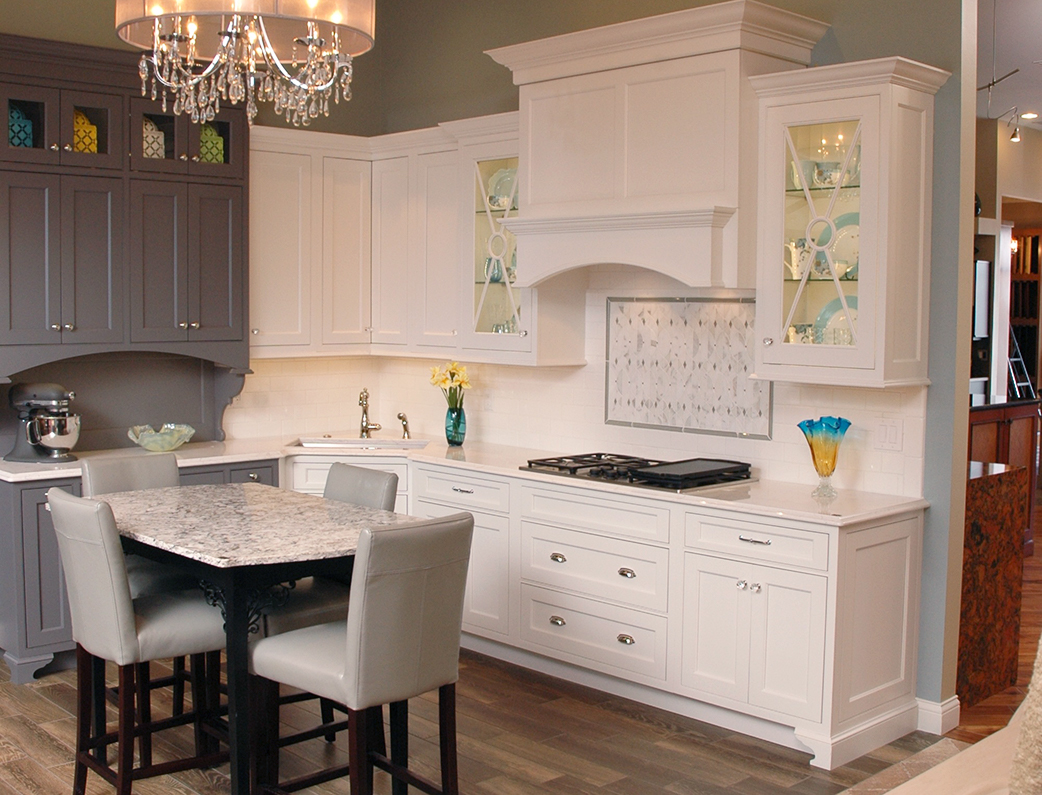 Our Cincinnati Design Showroom is full of inspiring examples like this white traditional kitchen.
Design Showrooms or Expos
If you want to see a lot of ideas in person, all at one, visiting a design showroom or attending a home remodeling expo may be worth it. Showrooms are designed with actual products in vignettes to help homeowners see options. You can see cabinetry styles, hardware varieties, counter materials, and tile installations. You can also take advantage of the showroom staff to help you with ideas or to answer questions you may have. Even if you aren't quite ready to take the next step toward making your new kitchen a reality, speaking with a professional can help guide you toward next steps, more resources, or even helping you understand what's actually involved in a remodeling project.