Sharing the room with someone else can add unique considerations to your master bathroom project. The most important will be how comfortable each of your design decisions are for both of you. Your designer can help you find the right fixtures and materials to create a beautiful space you can agree on, but before that even happens, it's crucial that you're both on the same page about a few design decisions that will help bring your shared master bathroom dreams together.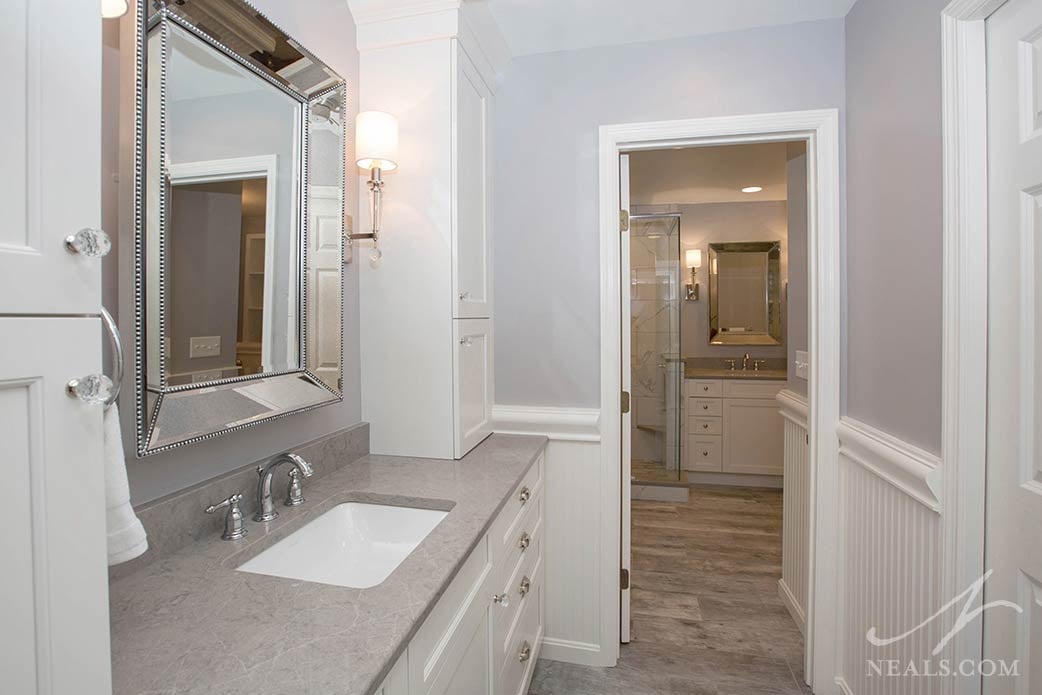 Master Bathroom Remodel in Indian Hill
Individualized Storage
One of the best ways to create a shared bathroom is to start by assessing your individual needs when it comes to storage and counterspace. Knowing that one of you needs more shallow drawers or more room around the sink, or that you both need tall shelves will guide a cabinetry plan in your master bath that works for you both. This will make it easier to feel like the room was designed equally for the two of you, even if one of you needs less space than the other.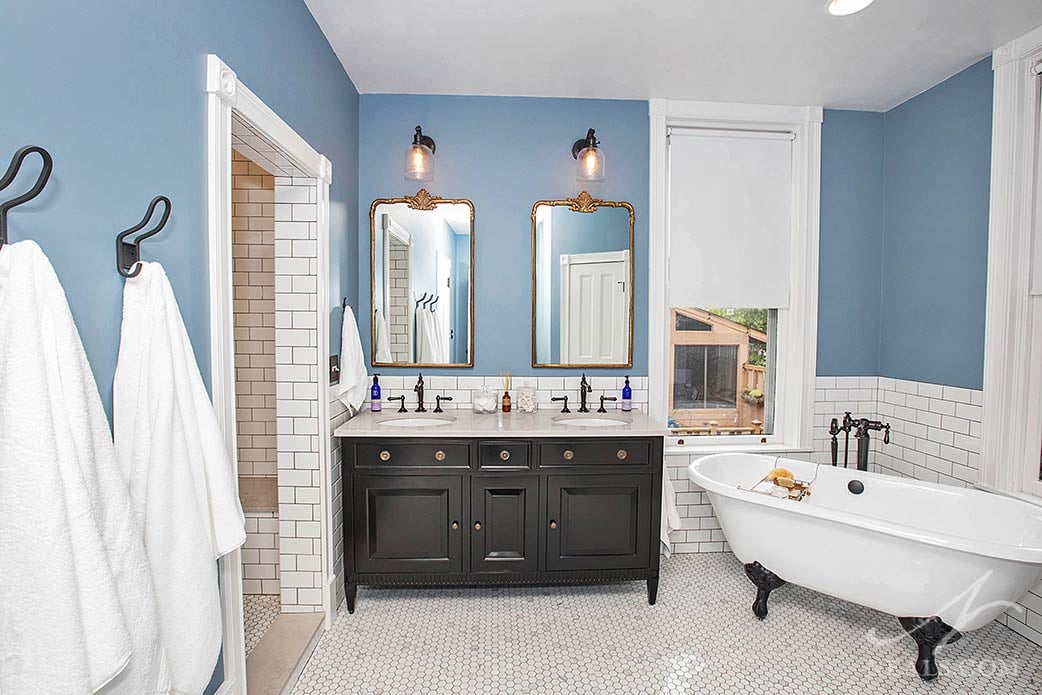 Master Bathroom Remodel in Newport, KY
Double Sink Vanity
The shape and size of your bathroom, or the general design goals you have in mind for the space, may dictate that you and your partner share a single vanity with two sinks. The length and specific look of this double sink vanity are up to you, but it's a good idea to match the major elements between the two zones in order to create a cohesive look. Choose sinks, mirrors, and lights that you can both agree on, then create a cabinetry plan around those to accommodate your individual needs.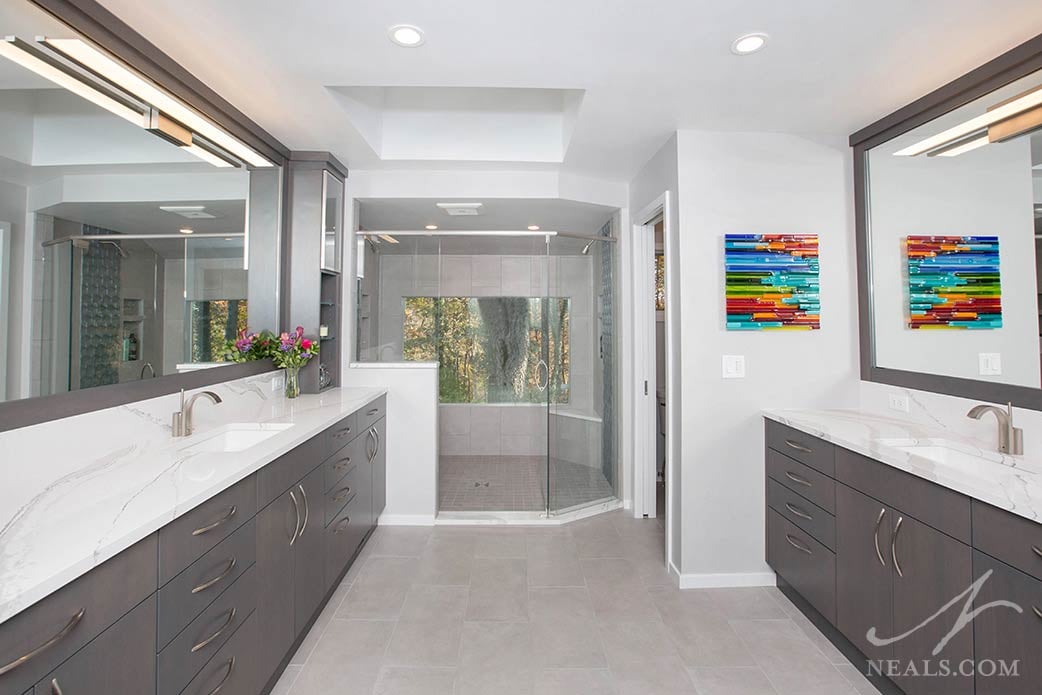 Master Bathroom Remodel in Blue Ash
Separate Vanities
If sharing a single vanity isn't going to work in your bathroom due to the shape of the room, or if you'd prefer separate spaces, your designer can look for options to create two vanities, each with its own sink and mirror. This design layout will give you both your own space and elbow room. In this type of design layout, you can choose to continue to match all the elements or look at ways that you can add specific details to each vanity to hone in on your varied needs.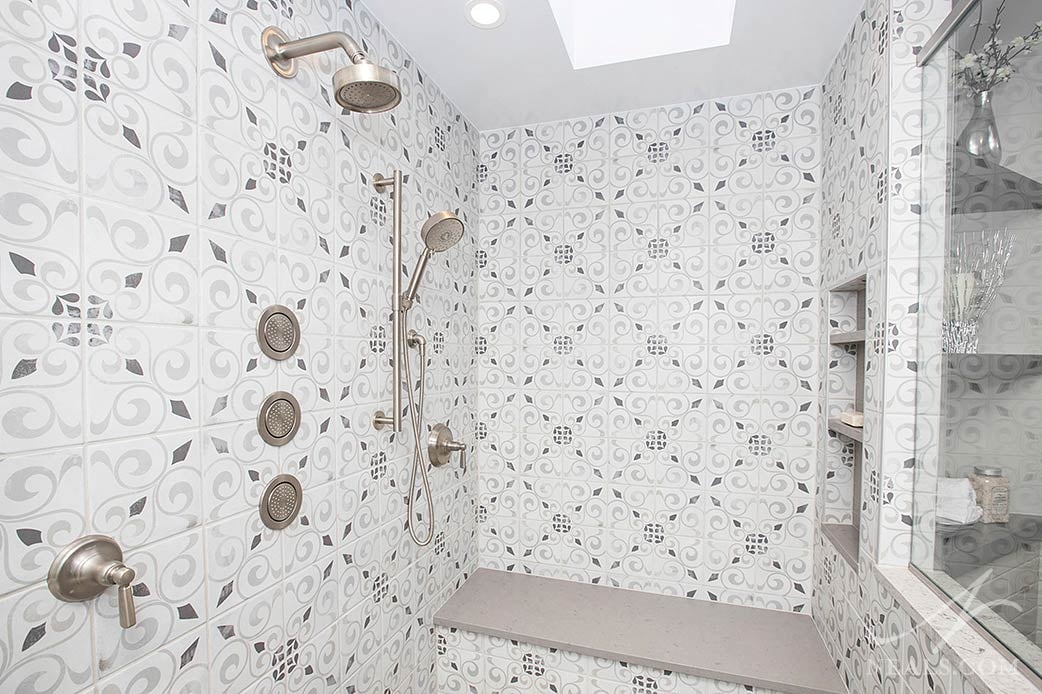 Master Bathroom Remodel in Blue Ash
Shower for Two
A shower that is made for two or even just one with a variety of showerheads is an option that can be both luxurious and practical. Your preferences and sensibilities as a couple will obviously be a determining factor to this design option (as well as how much space is available for a larger shower). At the very least, even if you'd prefer to shower separately, be sure to choose fixtures and showerheads that will work for each of you so that you both are comfortable and have what you need.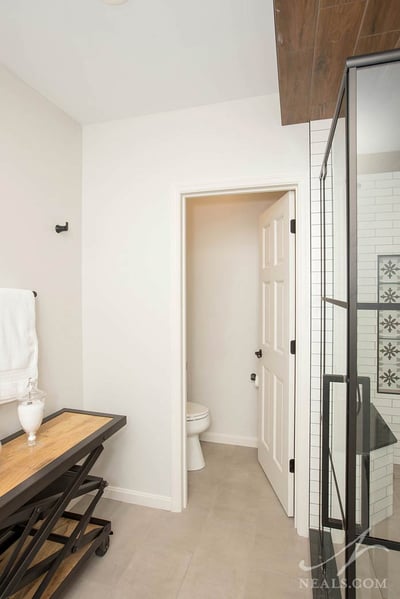 Master Bathroom Remodel in Symmes Township
Commode Room
Though it may be awkward to talk about when you're planning your new master bathroom, it's important to discuss your toilet placement preferences. What you and your partner are comfortable with matters here since it's a major component of your individual comfort in the room. Consider that a small closet-like room for the toilet can be more suitable for you both. If this type of space is not possible in your master bathroom, but privacy is still important to you, there are other options such as including partition walls or tucking the commode around a corner.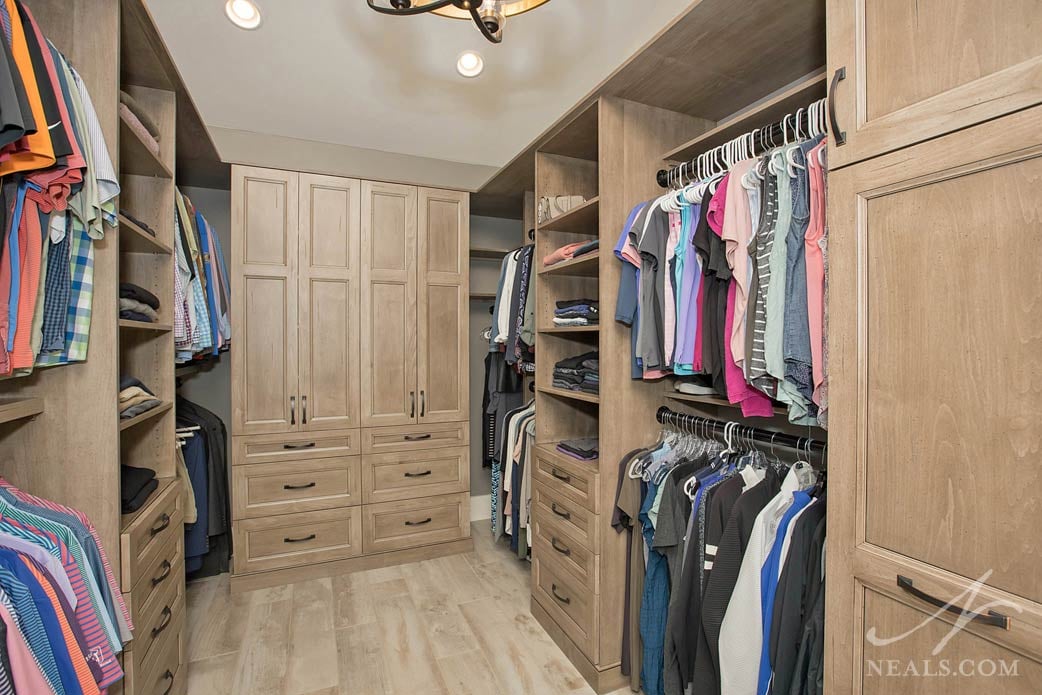 Master Bathroom Remodel in Loveland
Shared Walk-in Closet
Though not always a part of the master bathroom directly, the master closet can be included in your remodeling plans. When considering a closet make-over, take the time to address how much space you each need and what kind of features your clothing storage requires before getting into the design choices. Just like a shared master bathroom, a two-person closet should feel welcoming, comfortable, and well-designed for each of you so that you each enjoy using the space and feel like it was made for you both.
If you're looking to create a new master bathroom in your Cincinnati area home, we'd like to help you get started.