Having a safe, comfortable, and versatile place for teens to gather with their friends may be an important consideration as you plan your lower level or basement remodel. As you plan for how to create a space that you would enjoy with your friends, also take into account some ways that your teen can also feel good about using the space and inviting their friends over as well. Here are some ideas for designing a teen-friendly space in the basement.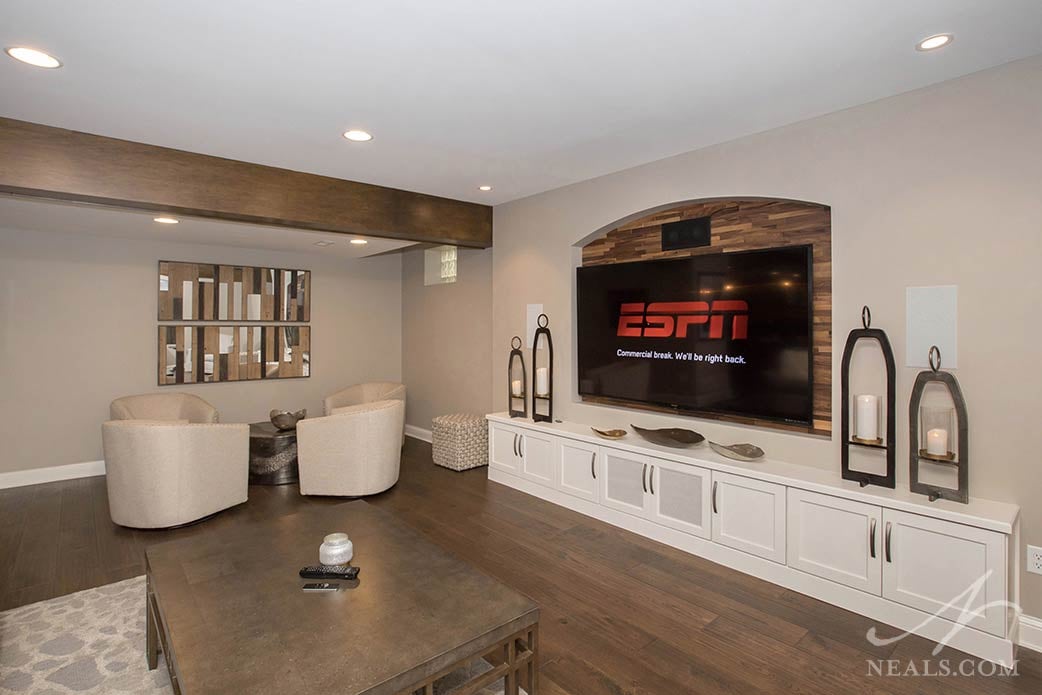 Lower Level Remodel in Western Hills
Prioritize Audio/Visual Features
Whether your teen guests are into music, movies, or sports, having a well-thought-out setup for your TV and entertainment equipment is going to be crucial for helping them feel comfortable and welcome. The ability to change up what they are watching or listening to at any time will allow them to control the flow of their party and ensure that they stay engaged and interested. Be sure that the design of your space makes it clear and easy for them to find the entertainment equipment they need.
Make Room for Play
Giving your teens and their friends some indoor activities that get them moving will easily provide a chance for them to be active and use up some energy. When planning your basement's space, it's important to leave enough room for any game tables, nets, or gym equipment you'd like to include. Having space for these items that won't be shared with other features of your lower level will reduce accidents when a ball goes askew.
Dedicate Space for Refreshments
Make it easy for teens to know where to look for beverages, such as having a separate and dedicated under-cabinet fridge for non-alcoholic drinks. If you regularly entertain teens in your space, consider including even more amenities such as a full-sized fridge for snacks and a microwave. Along with this, be sure that the trash bin is excessively easy and intuitive to locate.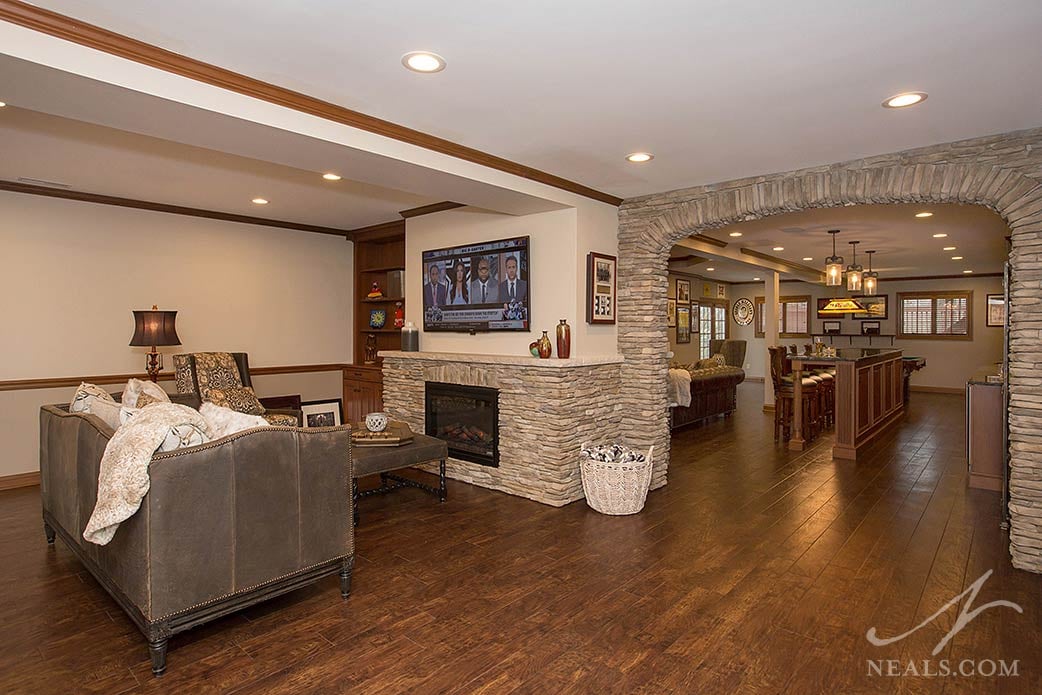 Lower Level Remodel in Harrison
Allow for Spreading Out
If your teen party is larger, it's important to provide areas for individual groups to congregate. If your basement can accommodate a few different zones of seating, this can help teens feel like there's a place for them and for the conversations or activities they want to participate in. Not every area needs all the bells and whistles, but also consider the need for different areas of your basement to have separate music or movies on if that's the way your teen guests like to have it.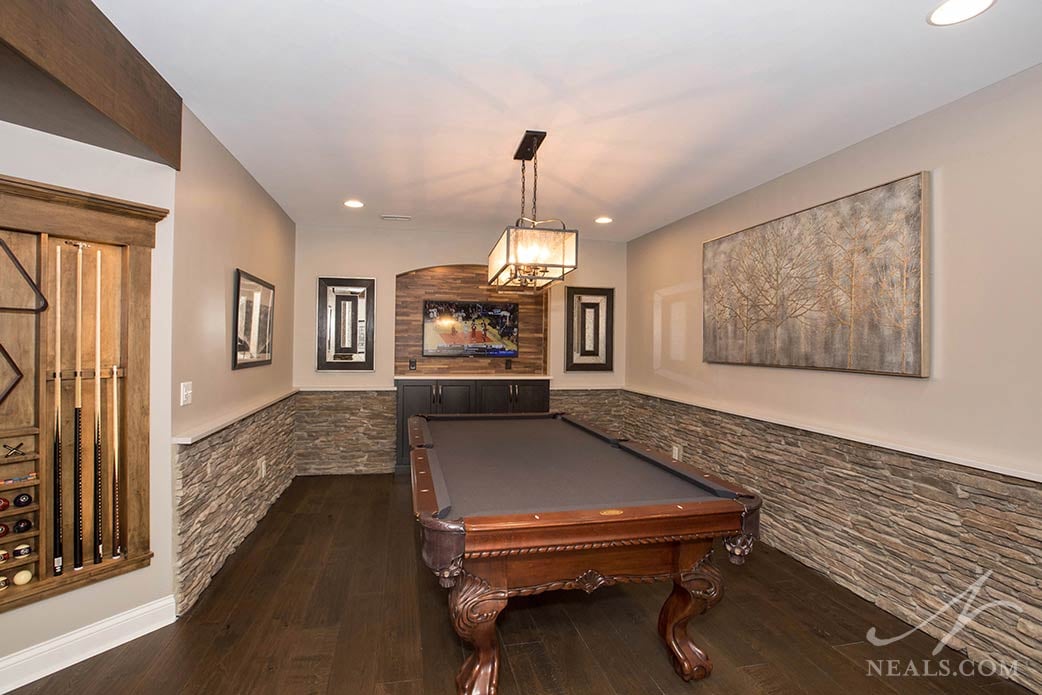 Lower Level Remodel in Western Hills
Have a Greater Cincinnati area basement remodeling project to start? We'd like to help.