Even when we have a lot of inspiration images on hand for our remodeling ideas, it can be difficult to picture the new space as it will exist in our home. If we can't fully visualize what's being planned, it can be a source of concern and anxiety. So designers utilize various tools to be able to communicate their vision for your remodel in more than just words. We asked Neal's Designer Jodi Smith to walk us through the various ways she guides clients through "seeing" their project so that they can feel confident about the direction their project is headed.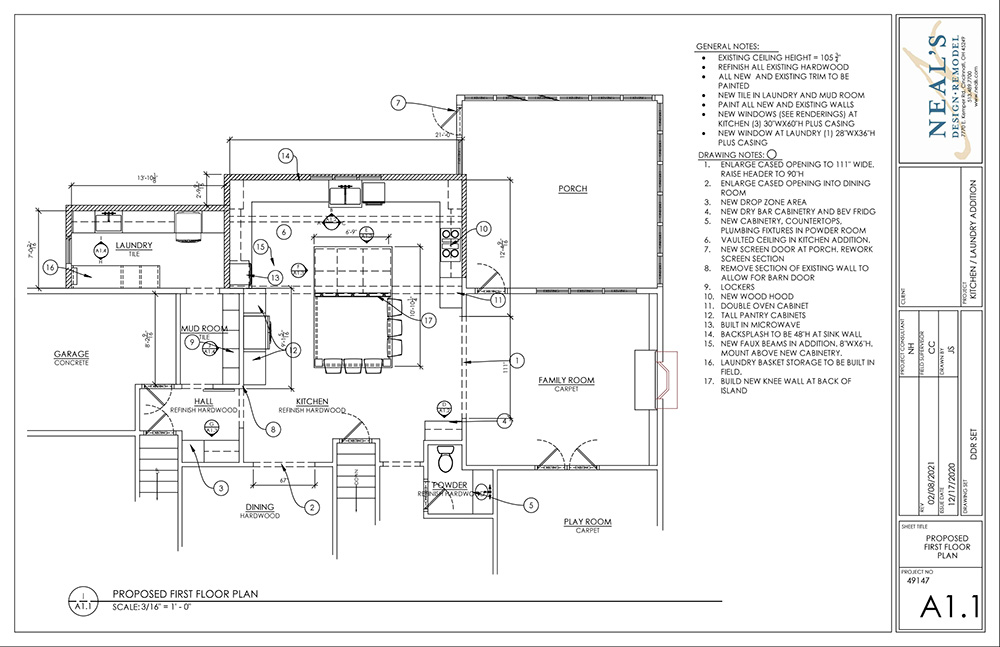 Initial plan options
At the beginning of the process, the client is typically shown three options for the layout and color scheme. The client gives feedback on which layout/color scheme they prefer us to develop. Sometimes this is a combination of two plans, integrating elements of each. This next plan still has details to be worked out, but the clients' initial wants and needs are reflected in this stage.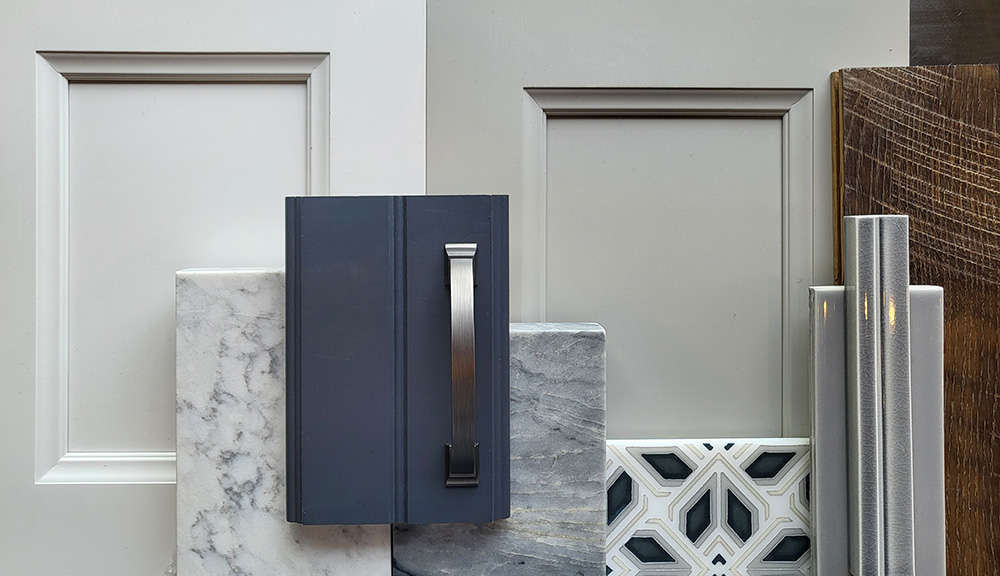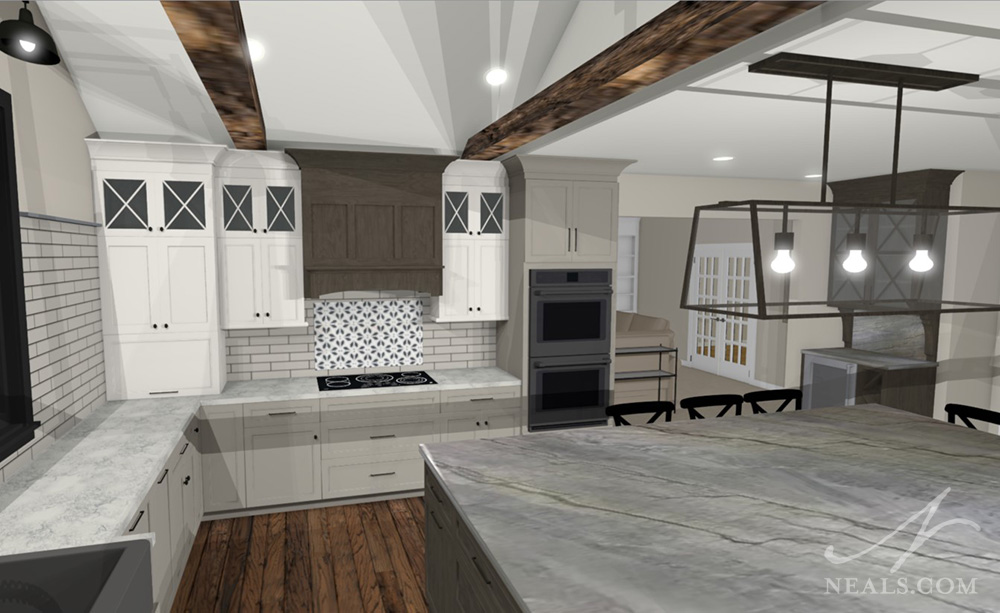 3D render with combined changes
After the client has come in for a selections meeting, we will many times "re-render" the plan to depict the finishes they have chosen. This helps them visualize the choices they have made thus far. It is helpful to them to be able to see all of their selections in a 3D mockup, rather than just small samples.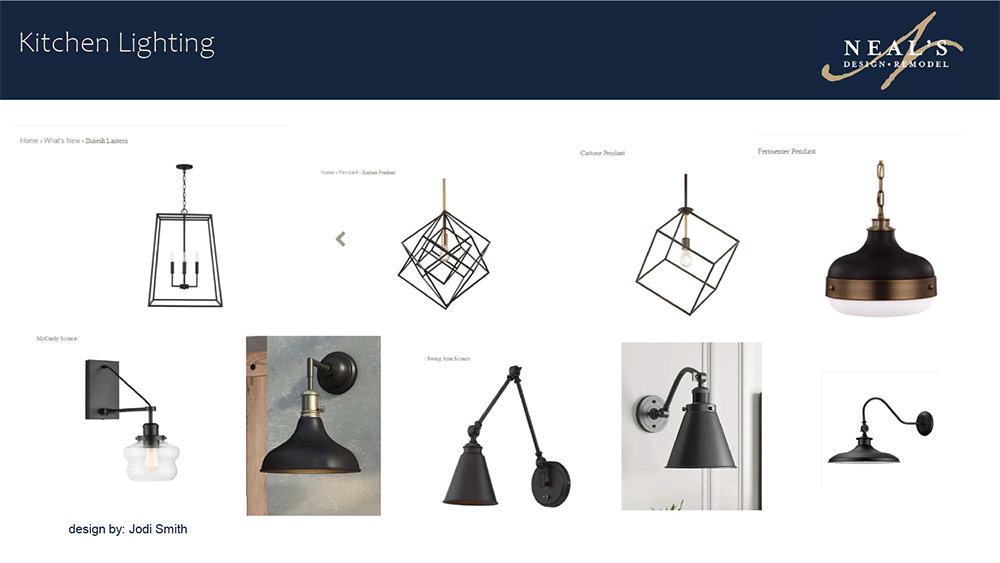 Selections Options
After cabinetry, countertops, faucets, and tile backsplashes are all chosen, it is time to choose the finishing touches. We will typically create a PowerPoint presentation with the applicable options for items like lighting or mirrors. This allows the client to see everything in the comfort of their home or in our showroom, without having to run all over town to look at things. We have already done the legwork of choosing fixtures that are the correct size and scale for the space.
Construction plans
This is the final version of the drawings (developed from the schematic drawings) and includes detailed elevations of all spaces. This is beneficial for the homeowner, as it allows them to see a head-on view of what each wall of cabinetry will look like. It contains detailed information about the cabinetry and tile, as well as notes about carpentry that may be part of the space. This set of plans is also valuable as it is the same set that the carpenters use to construct the project.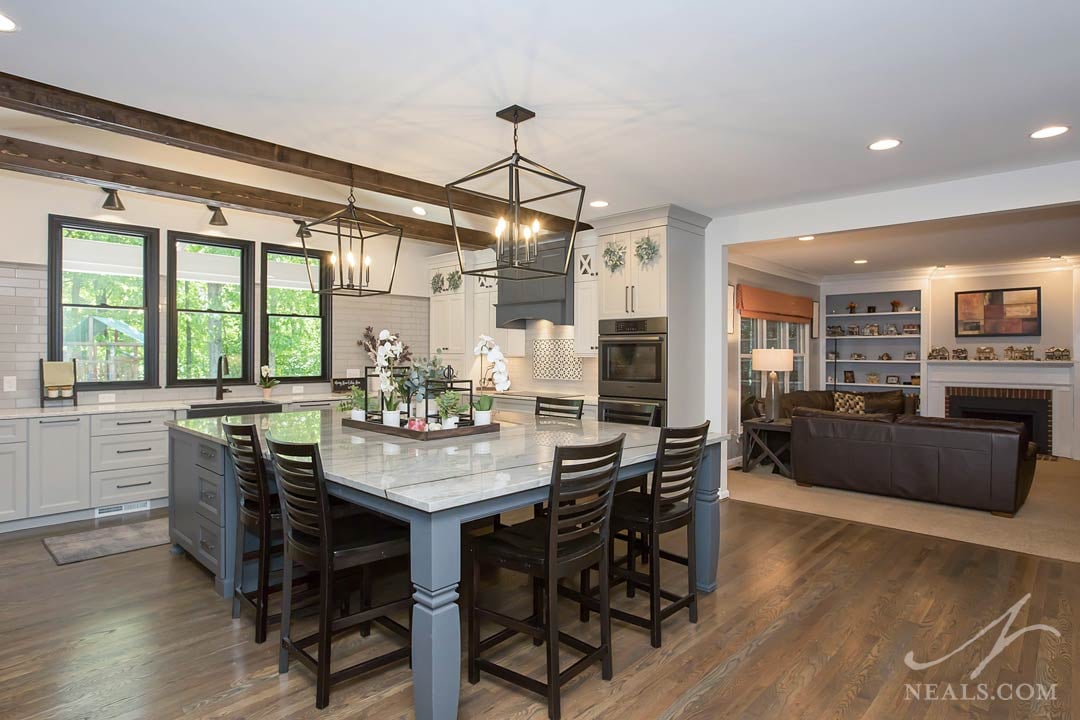 The careful attention to planning all the elements of our project and the ways in which each part is visually communicated with you and your remodeling team ensure that what you see emerge as you go through the design process matches what is ultimately installed in your home. Though there is always an element of trusting the process with remodeling, your designer wants you to feel confident that you are both on the same page when it comes to your home's new look with these various methods.
Ready to see a new kitchen in your Cincinnati area home? We'd like to speak with you about your project.