Fireplaces can be a great addition to any room for additional comfort and warmth. Fireplaces can serve as the focal point of as well, which means they have the ability to make a major design statement. Keep reading to see four stunning transformations to inspire your fireplace remodel.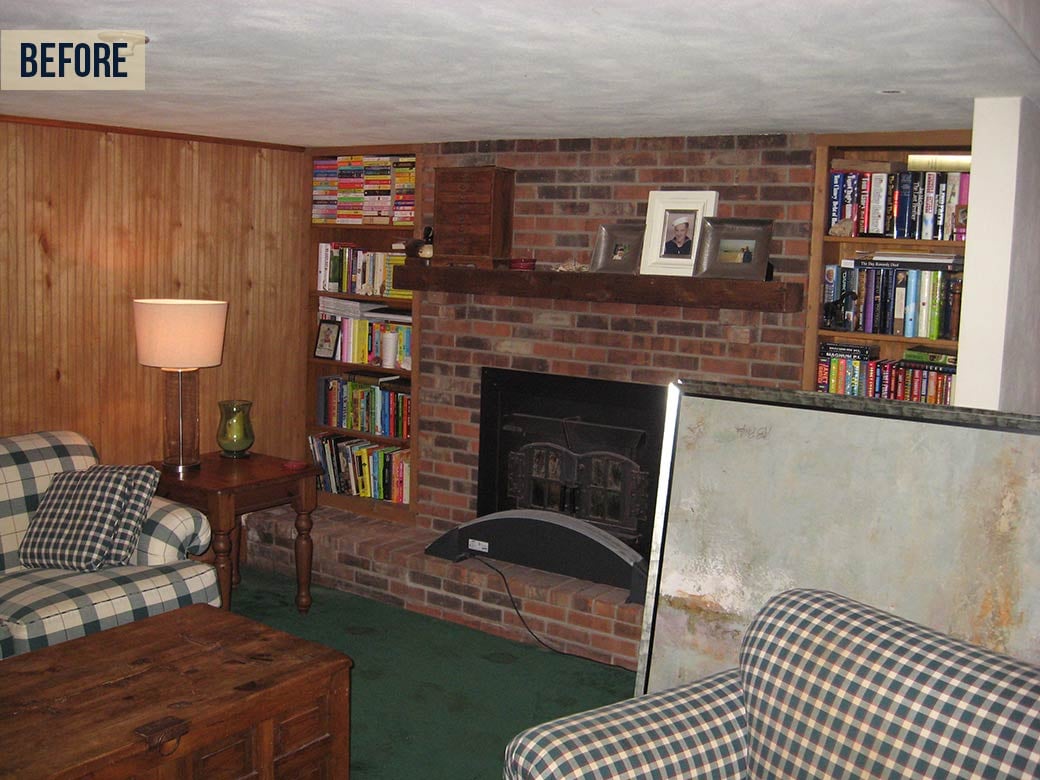 The original fireplace was very traditional and did not fully maximize the space in the room. The client wanted the fireplace to have a new fresh, modern look.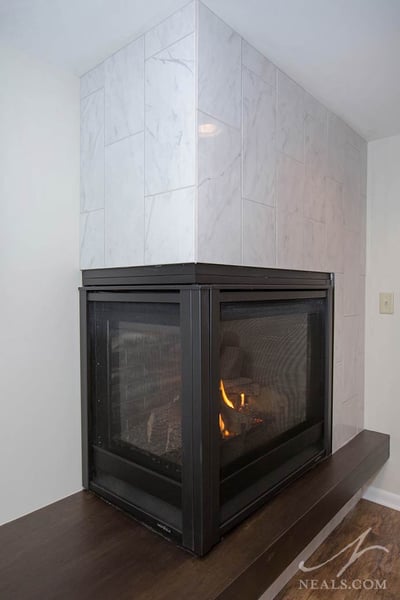 In order to achieve this desired modern look, a lighter color scheme was used for the fireplace. The fireplace sits in the corner of the room to create a cozy ambiance, but also to act as a design accent to the lower level. The black metal trim of the fireplace contrasts with the right surrounding light features of the existing wall. One of the challenges for this room, was finding a prime location and fit for the fireplace in a small area. The location needed to be centralized enough to be a design statement for the room, but also allow for extra space.
See more images from this modern lower level remodel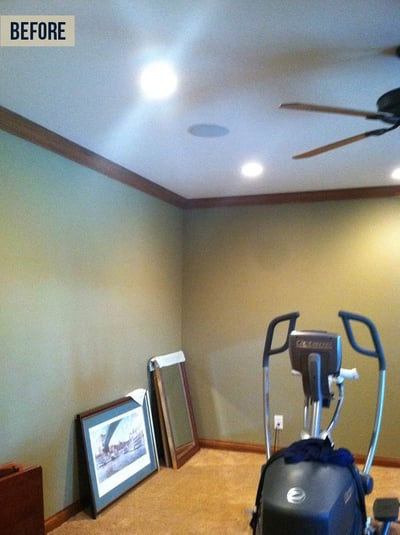 This underused room was transformed into a rustic barn-style room complete with a Heat & Glo gas fireplace.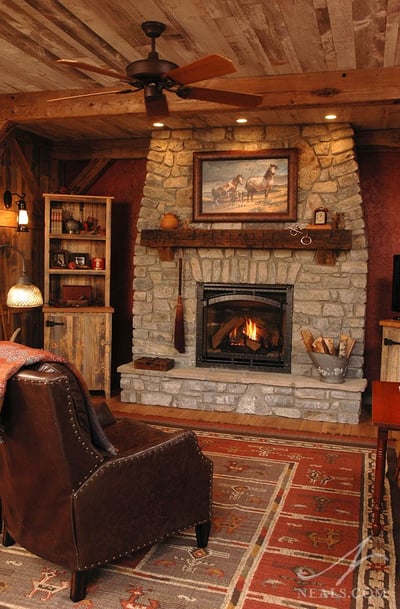 The fireplace serves as the focal-point for the barnyard aesthetic. The stone used in the fireplace was placed in altering directions to give a secluded cabin-style feel. Grey stones were used to create contrast amidst the brown features in the rest of the room. The reclaimed wood beam mantle ties elements of the brown color schemes so that the fireplace ties in with the rest of the space.
See more photos from this at-home retreat here.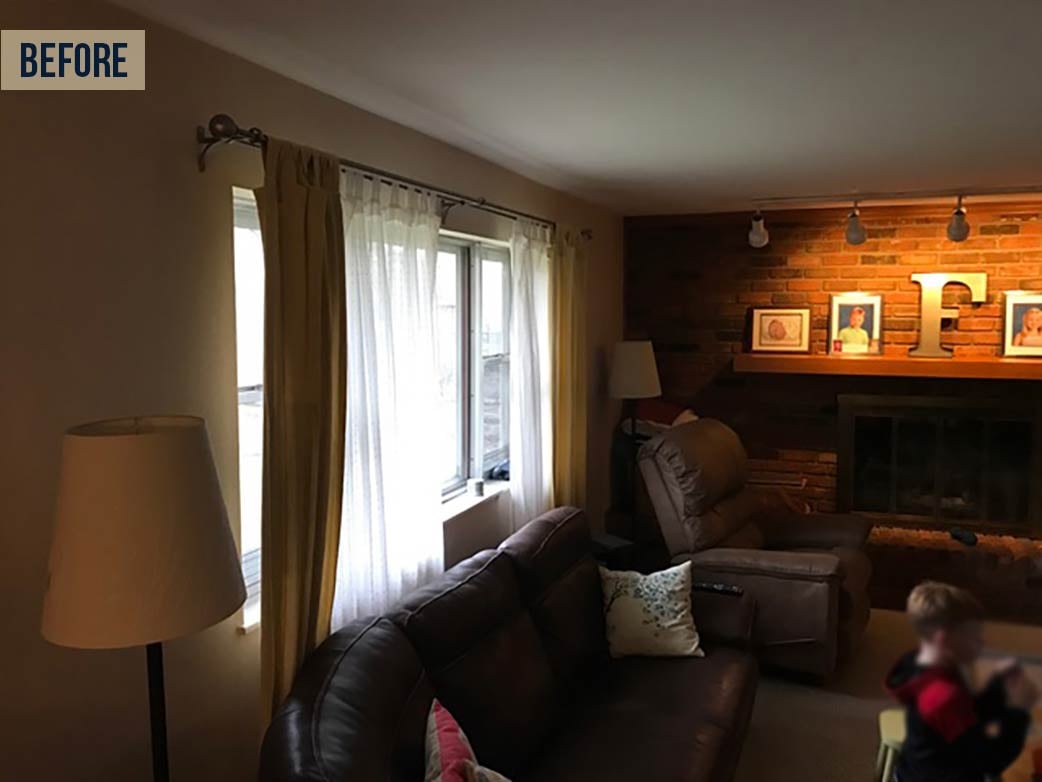 This living room ended in a brick fireplace that made the room feel cozy but also dated.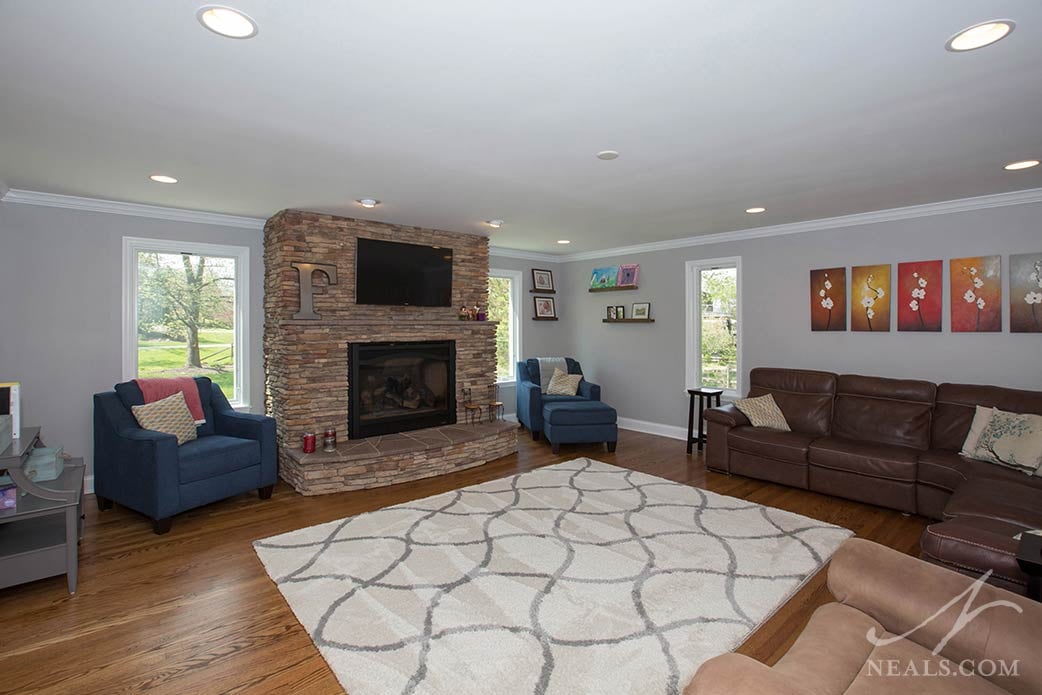 Expanding the room with an addition offered a chance to create a new fireplace in the more spacious room. Stacked stone creates a casual, rustic style to the new surround, perfect for a transitional family space.
See more photos from this remodeling project here.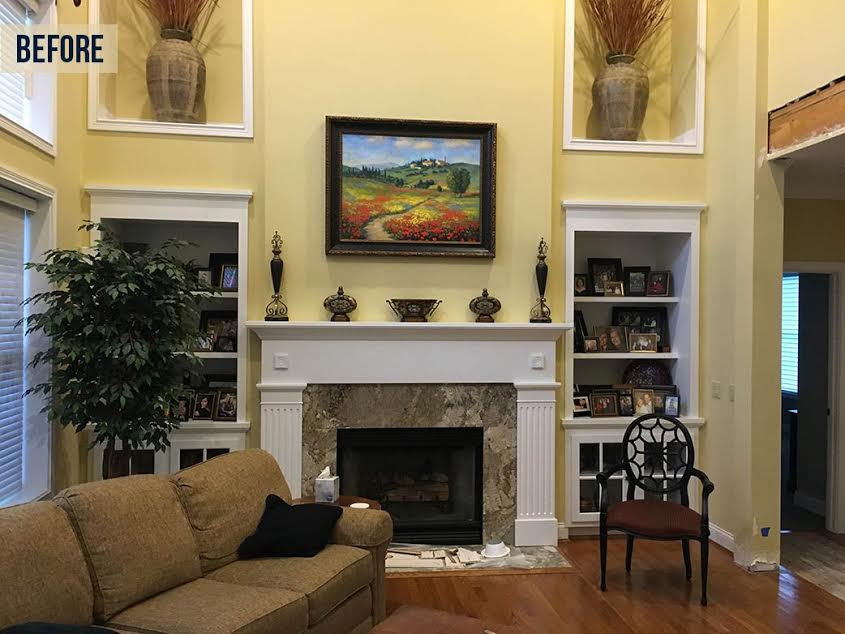 In order to accentuate the high ceilings of this living area, height was added to the layout of the fireplace.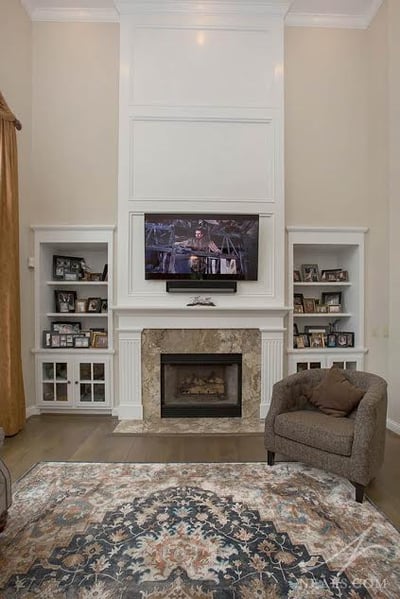 White stacked panels added a unique, architectural touch. The mantel was also lowered to adjust the scale of the fireplace itself to make it feel more balanced at eye level. The dated, over-sized niches were removed to allow the fireplace to take center stage. The new fireplace makes the room feel more spacious, while preserving the original style of the room.
See more images of this living area remodel
For even more fireplace ideas, visit our fireplace Pinterest board.