Wherever there is cabinetry in your home, there's most likely also a countertop. Countertops perform the necessary function of providing a usable surface in the kitchen, bath, or other space, but also become a key component of the overall design of the space. There are many materials, styles, and other considerations when it comes to the counters you use in your home projects. We spoke with Neal's Designer Lauren Donges to get her insights on what makes for a great countertop in any design.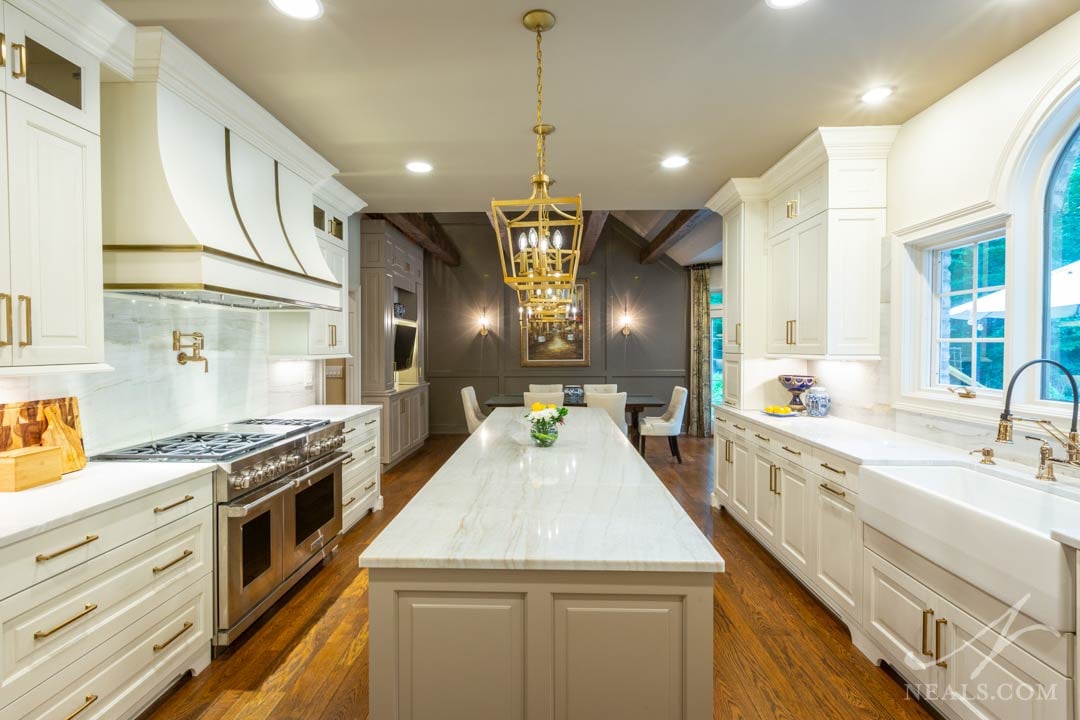 Popular Countertop Materials to Consider
There are a lot of countertop materials available, and each has its own look, quality, design options, and price points. When asked about which countertop materials she's most likely to recommend, Lauren highlights three- quartz, granite, and quartzite.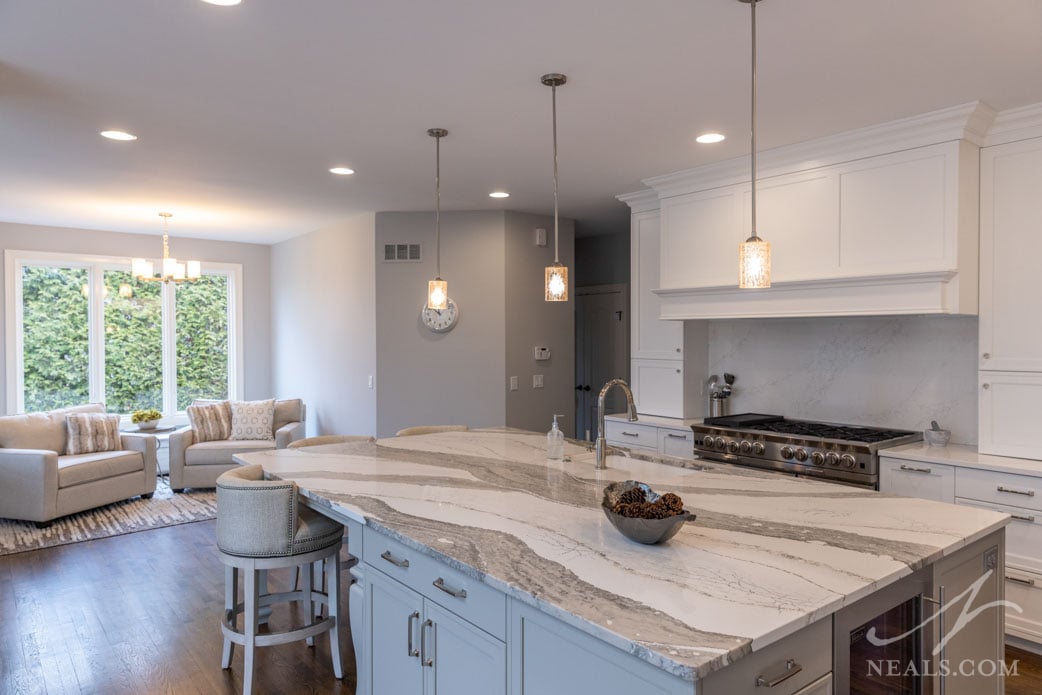 Lauren will often start with quartz to see if there's an option that will work for the design and budget. "There are so many different quartz colors and patterns, and its durability compared to quartzite and granite makes it our most used material for countertops," she explains. Quartz is a man-made product made from natural stone and synthetic resins to create a pattern that is very consistent while also being highly specific. This typically means that there's a suitable quartz style for nearly every design concept. Quartz does have some limitations, however, and the pricing can be high depending on the brand and style.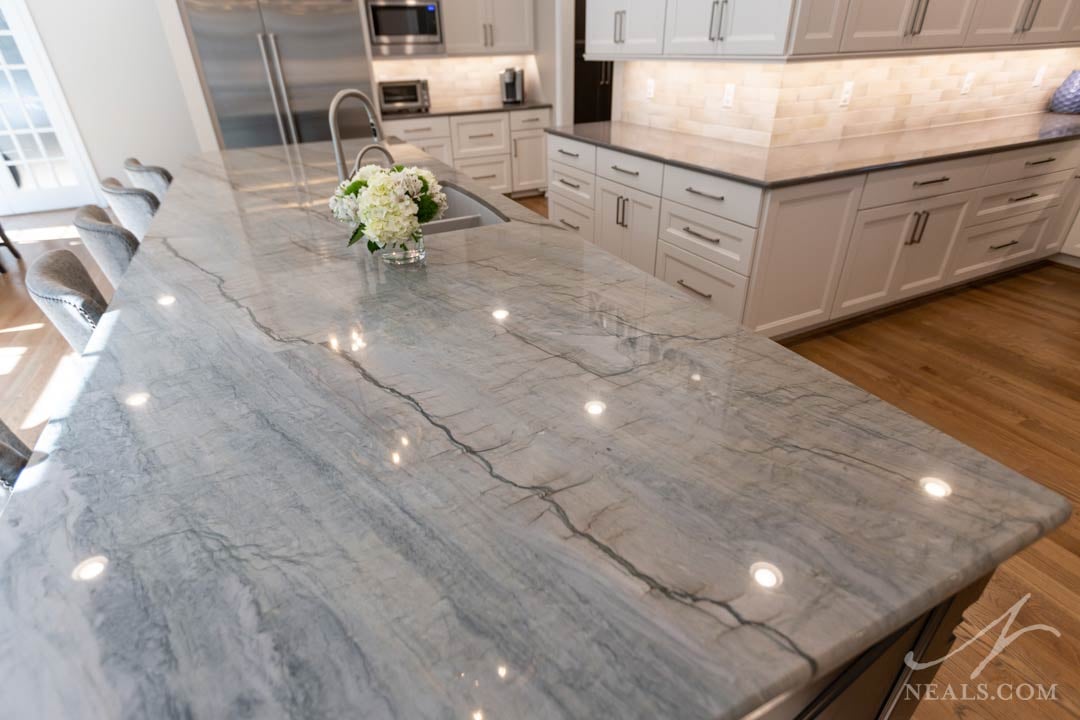 "My personal favorite countertop to use on projects is quartzite – I think it has a much more natural movement and 3D appearance than quartz and granite, and each slab is so unique that it makes each project one of a kind," Lauren states. Quartzite is a natural stone and in recent years has often been selected as an alternative to marble as some varieties of quartzite provide a similar look. Like all natural stone, quartzite carries a higher level of maintenance than quartz, requiring sealing and caution against stains and chips. It can also have a much higher price point than both quartz and granite, which Lauren notes may not work for every budget.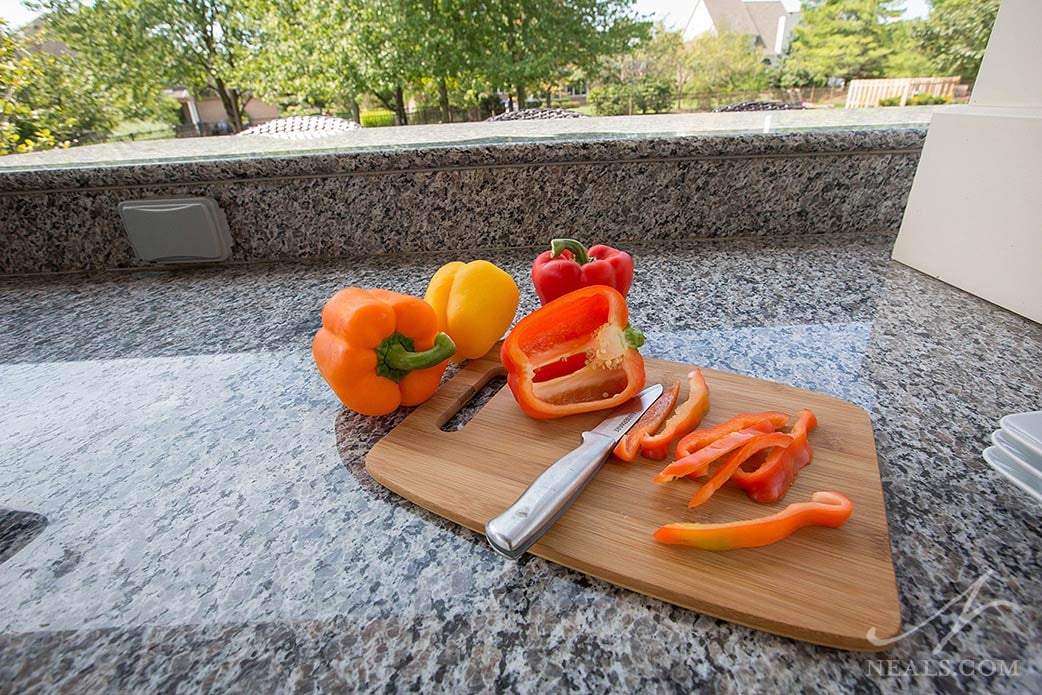 Granite has been a popular choice for countertops for many years and though the styles that are typically selected have changed, it's a natural stone option that many homeowners like. It's also a cost-effective option that works well with a variety of project budgets. Granite slabs will often have a more uniform natural pattern in any given piece and typically have a mixture of color tones that can be pulled out by other elements in the room's design. It's somewhat stronger than quartzite, but does still need to be sealed regularly and can stain. Granite is an ideal choice for outdoor kitchens because of how well it stands up to the elements.
Current Trends with Countertop Design
A popular countertop trend is to mix materials by using different types or colors of countertops in different places to add interest and variety to the design. "For example, if a kitchen has an island, I love to propose a different color for the island than the rest of the perimeter of the kitchen," Lauren says.
This can also be done by selecting a wood or butcher block counter to complement the stone or quartz counters. "Wood is not as durable as other options, so it's important to consider installing it only in lower-use areas." Lauren points out.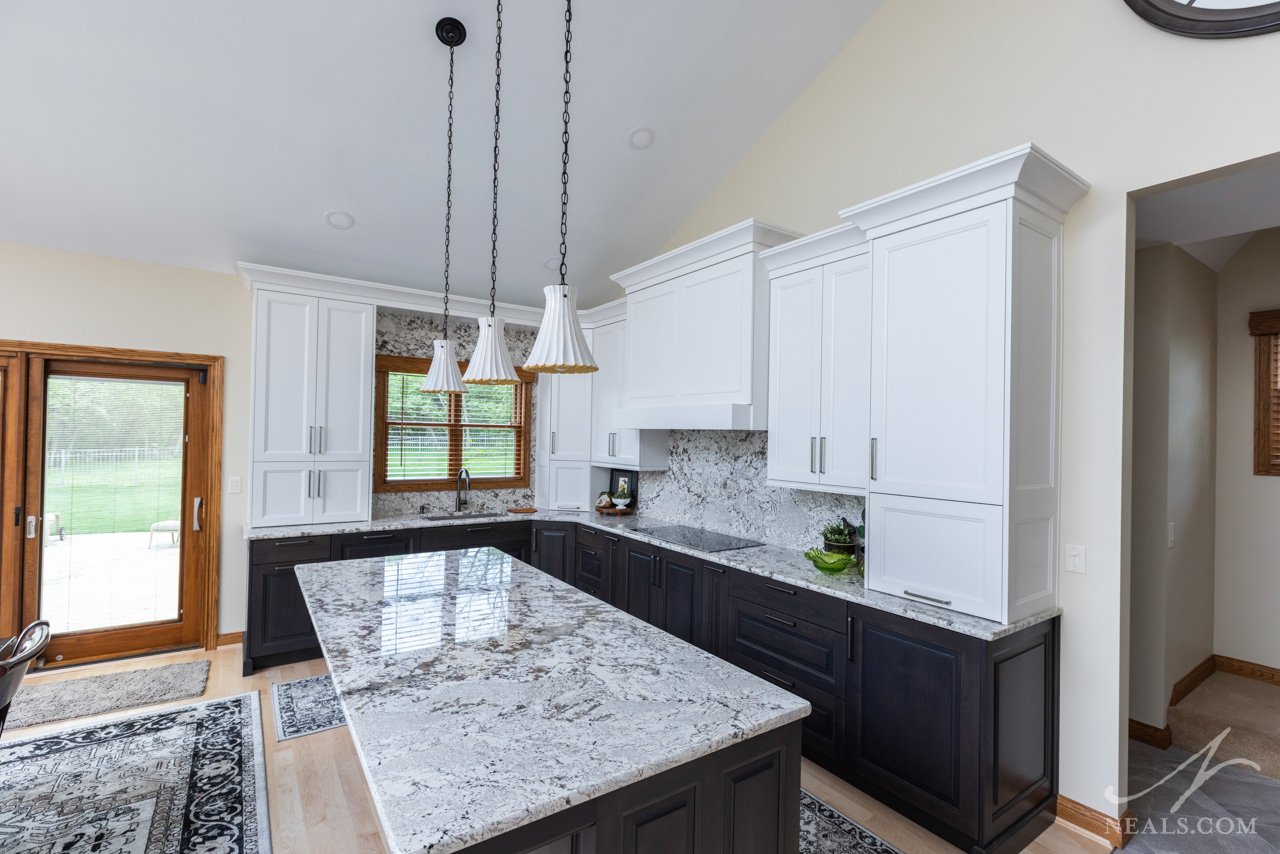 Another trend that has gained popularity in recent years is to use countertop slabs as the backsplash by continuing the countertop material up the wall. "This gives a very clean and modern look, and with less grout and seams than tile, a quartz or quartzite backsplash can be much easier to keep clean."
Designer Considerations with Countertop Options
When it comes to how she approaches each project's countertop selection, Lauren remarks, "The most important aspects I consider when choosing a countertop is how it looks in the space with the other material selections (cabinets, tile, flooring) and what degree of maintenance the client is willing to work with." In many cases, these two considerations will go a long way to reducing the options down to what's most likely to work the best.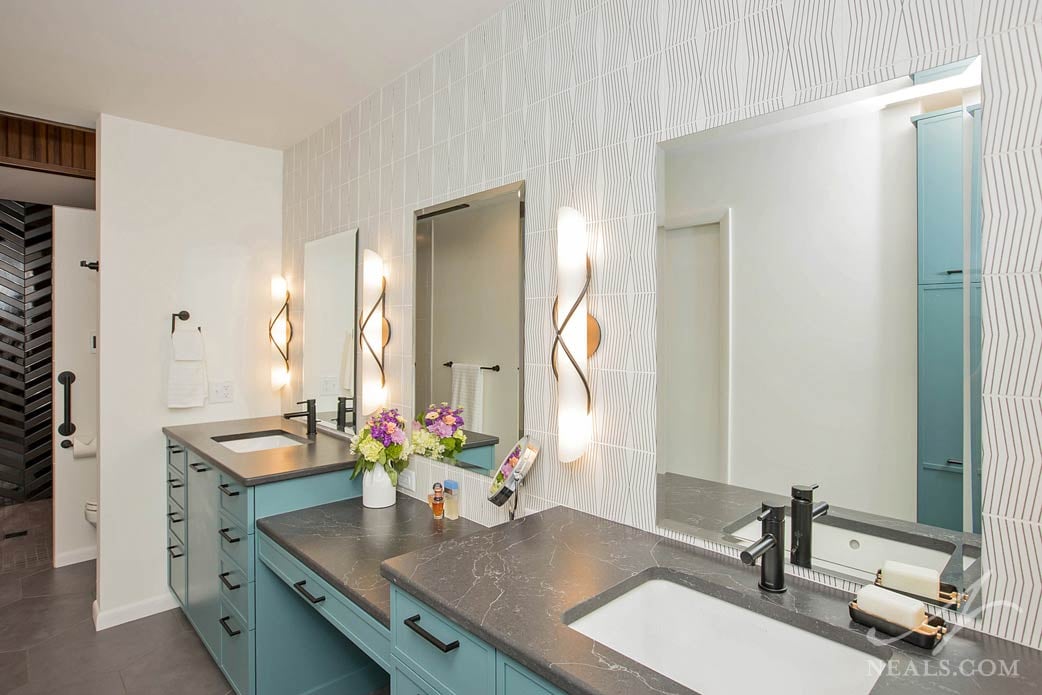 Budget is also a key consideration and can help determine whether a specific material or look is a "must have" priority or just a "nice to be able to do" in your project. "The countertop in a kitchen or bathroom can be considered a long-term investment and is not something that is as easy to change as the cabinet color or backsplash tile," Lauren says. For this reason, it's important to take the time to understand the options and make a selection that checks as many boxes in your project goals as possible.