Tile is a practical and stylish addition to many areas of the home. Since tile comes in a variety of materials, shapes, sizes, and colors, it's a great way to customize any given space and achieve a specific look. There are tiles that function best in a practical sense, such as floor tiles in entryways, mudrooms, or bathrooms, but all tiles offer a decorative function as well. We spoke with Neal's Designer Christina Temple to get her thoughts and tips on selecting tile for any area of the home.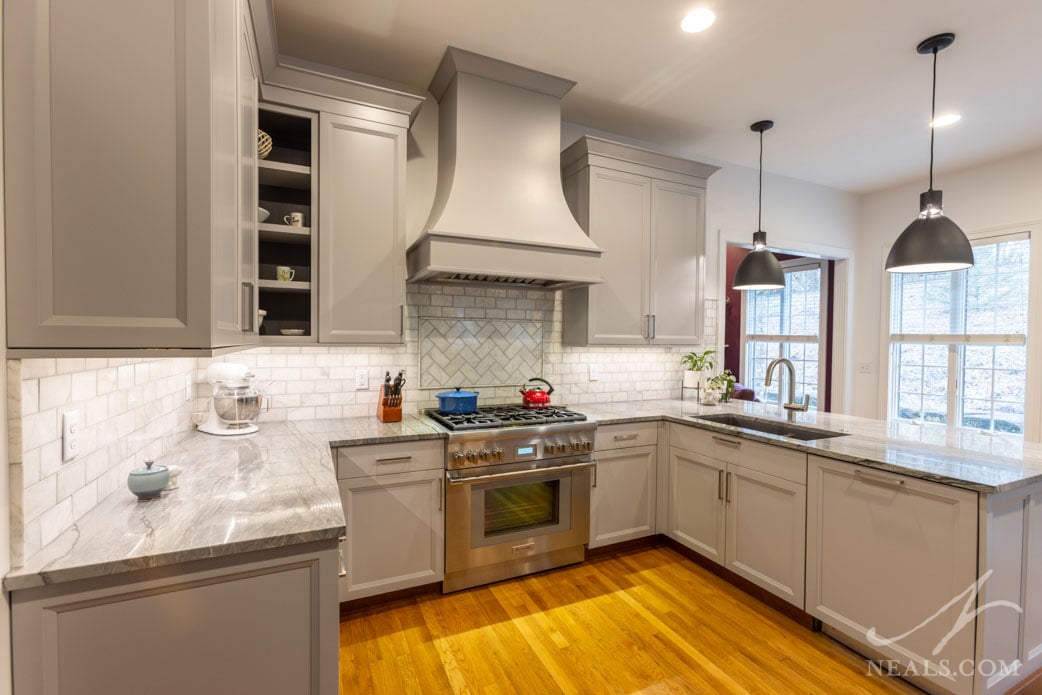 Tile as a Design Element
In areas like kitchens and baths, tile is often used as part of the overall design of the space. When Christina is looking at including tile in a design, she has a few key considerations in mind. "I will consider the style of the home, the style of the cabinetry, and the size of the area to be covered in the tile." These three questions do a fair job of narrowing down the huge range of options by allowing Christina a chance to think about the visual impact any tile choice will have.
Color or the overall look of the tile has a lot to do with it. Christina explains that tile can sometimes be the element that ties the other materials and cabinetry in the space together. "Sometimes tile drives the rest of the design choices." If a client loves a tile design and wants to use it, then cabinetry, flooring, hardware, and even how much tile is used will all be selected to work cohesively with the tile.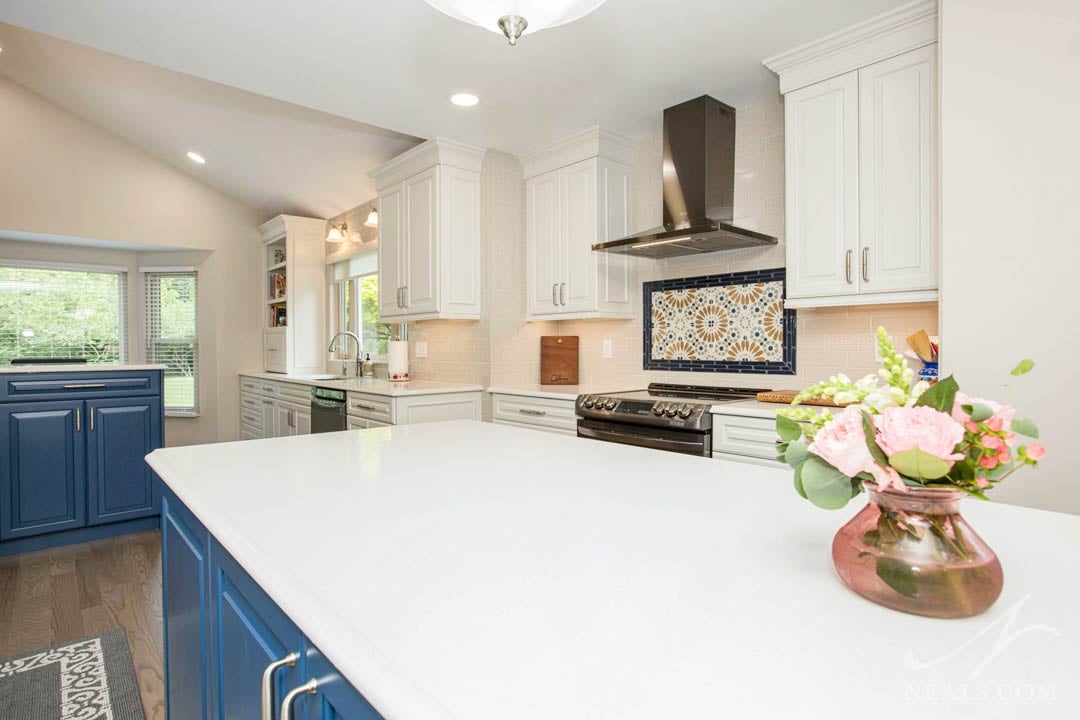 Christina also considers how any tile installation will impact the project cost. "Price per square foot can be a big factor," she states. If a design plan originally called for a large area to be covered by the tile, but the client's pick is a budget breaker at that amount, Christina will look at whether the installation can be adjusted to reduce what's needed. "Think behind the range, behind floating shelves, in a butler's pantry or bar area, in a shower niche, or as a shower wall accent," Christina suggests.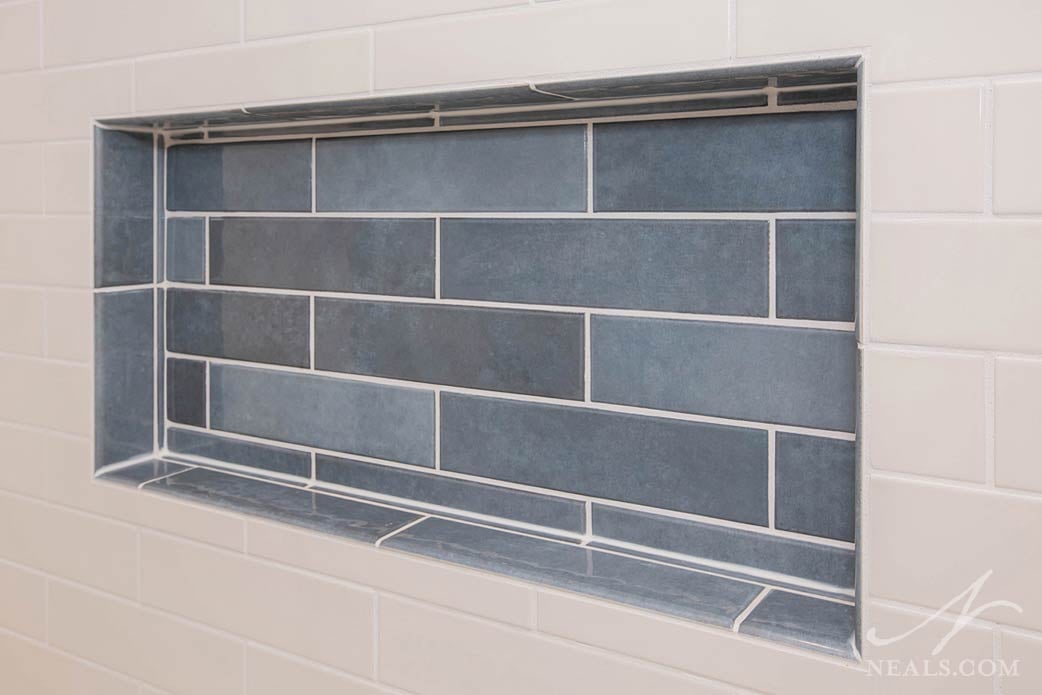 Practical Considerations for Tile
It's important for homeowners to know that not all tiles are created equal. Some tiles are meant to be used on the wall but not the floor, and some are better suited for the kitchen wall but not the shower wall. Christina advises clients on the care and maintenance of the tiles under consideration for the design. One key thing to understand is the difference between a porous natural stone tile and those that are non-porous, such as glazed ceramic. "Natural stone has to be sealed and care has to be used to avoid stains," Christina explains. She also mentions that texture can be a factor as well. "I wouldn't recommend the use of a rough-hewn stone inside a shower," she says for example.
All that said, there are so many tile options available on the market that nearly anything can be done. "There are really no limitations," Christina says, "That's what makes it so unique and creative for each project."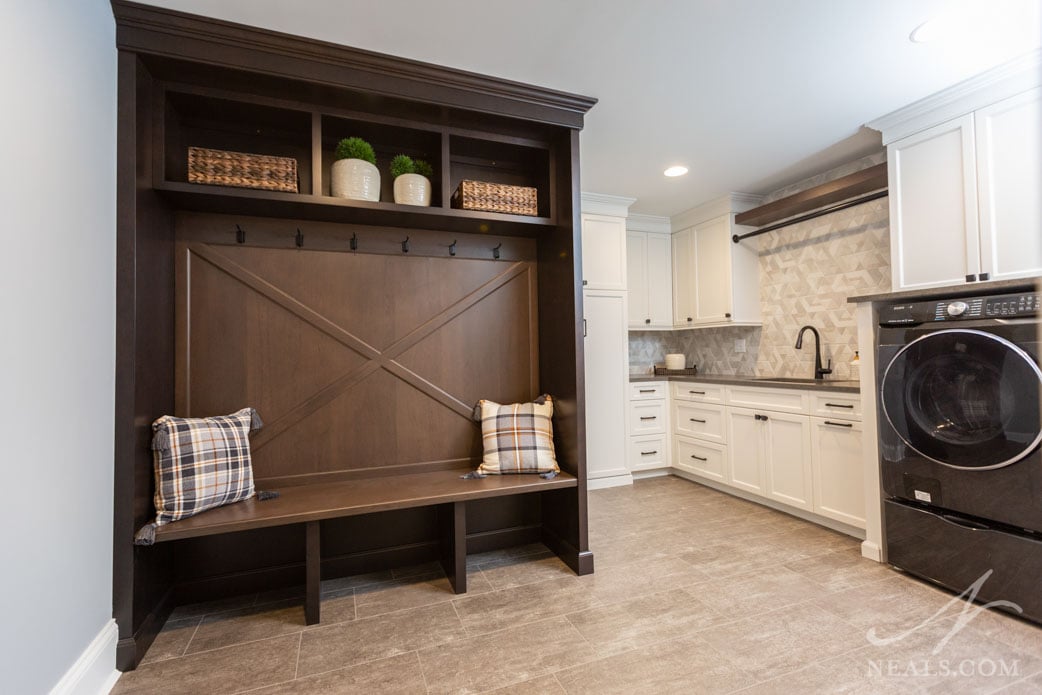 Tile Trends for the Home
One reason a homeowner may be considering tile for their project is that it can be a great way to update a space with a current look and style. Tile has been in use in the home for centuries, but like all things in home design, what's popular and trending does shift over time. When you're looking at tiles for your space, you can think about popular options that are classic and versatile or about bold options that add unique character to the space.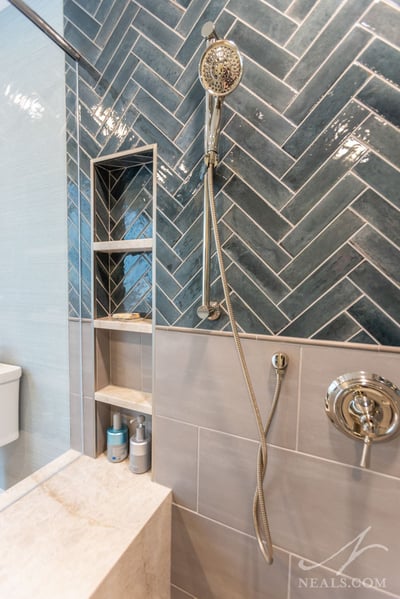 When it comes to classic but still trendy tile looks, Christina highlights subway tile. "Subway tile comes in various sizes and colors and can look different by changing how it's installed." Grout color can be selected that blends in or contrasts, creating very different end results. Christina also mentions that subway tile's rectangular shape lends itself well to a variety of patterns beyond just a basic brick pattern. "Subway tile can be placed vertically or in a herringbone pattern as well." Subway tiles at the 12"x24" size can also be very cost-effective.
Large-scale tiles are also in fashion, typically for floor or shower installations, but also occasionally for the kitchen backsplash. "Think 24"x48" or 30"x60"," Christina clarifies. One reason this look has taken off is that it reduces grout lines, creating a more minimal and homogeneous look.
For more creative or exciting tiles, current mosaic tile options offer colorful patterns, material mixes, and shapes. Iridescent mosaic tiles have been popular in the past few years, and new pattern panels that include different shapes mixed together offer a playful look. "Unusual-shaped field tiles are also trending," Christina says. Teardrops, pickets, fans, and other shapes that fit together perfectly can now be easily sourced.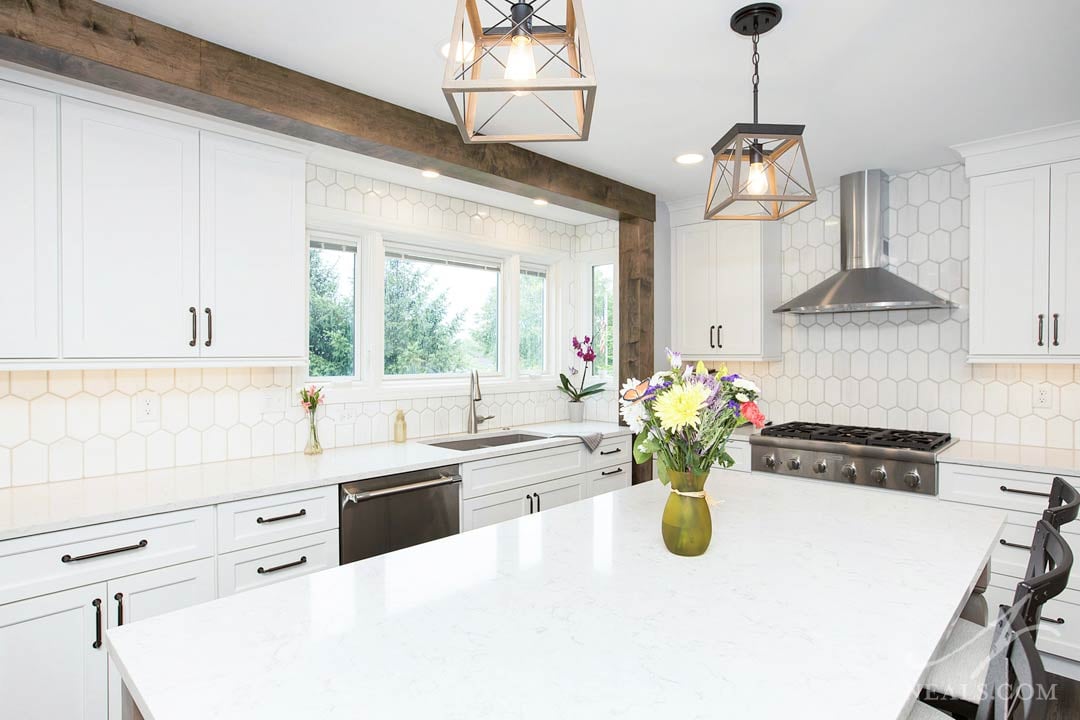 Another trending style is a hand-crafted look. Whether the tile is made by hand or by machine, using randomizing techniques to add slight color variations, uneven edges, or just that slight amount of imperfection in a common way to make any tile installation feel more custom and unique.
One last trend Christina offers for consideration is the use of pencil liners or trims to help finish off a tile edge or provide a visual break between two different tiles. Though the minimalist trends in recent years had started to make this feature seem a bit extra, it's making a comeback, especially in traditional style spaces where it adds a look of intentional design to the tile's placement.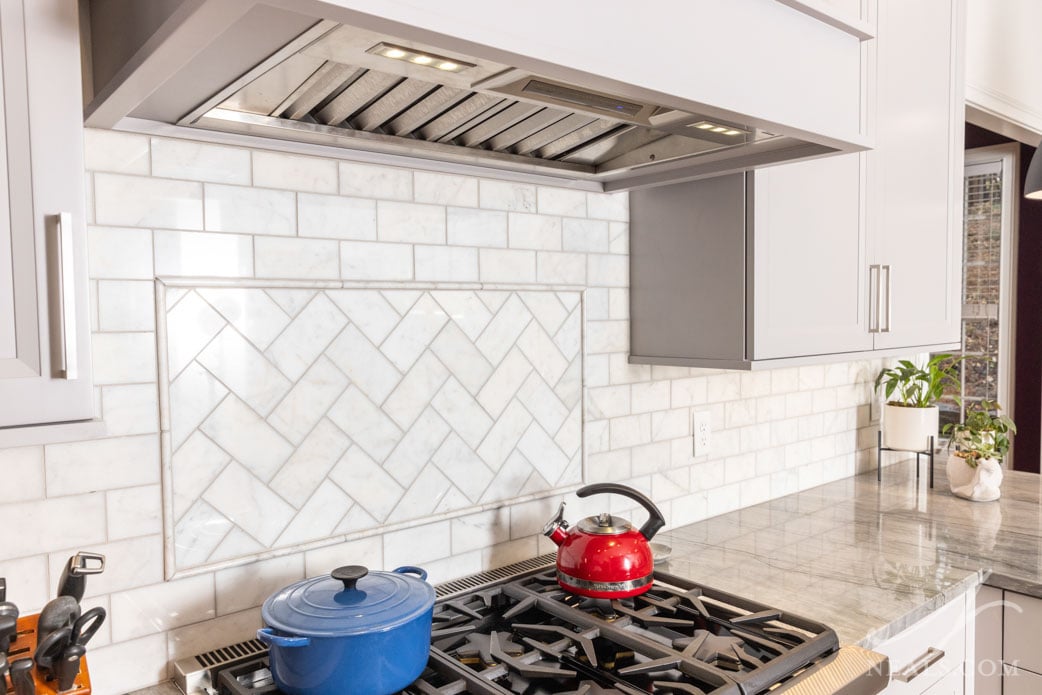 Whatever you opt to use tile for, it's an excellent way to add interest, style, and uniqueness to your home. When choosing tile, you and your designer should consider the overall look the tile will bring to the space, how it will need to be maintained, and the impact of the tile cost on your project budget. With these considerations, you're likely to find the perfect tiles to meet your needs and improve the look of your home.