A custom range vent hood is an option when out-of-the-box hoods don't fit the design of your kitchen or if you're looking for something more interesting. We're noticing some emerging style categories in custom hood design to meet that need. Here are some popular ideas for custom vent hood designs from our portfolio to get you inspired.
Angular Trapezoidal Hoods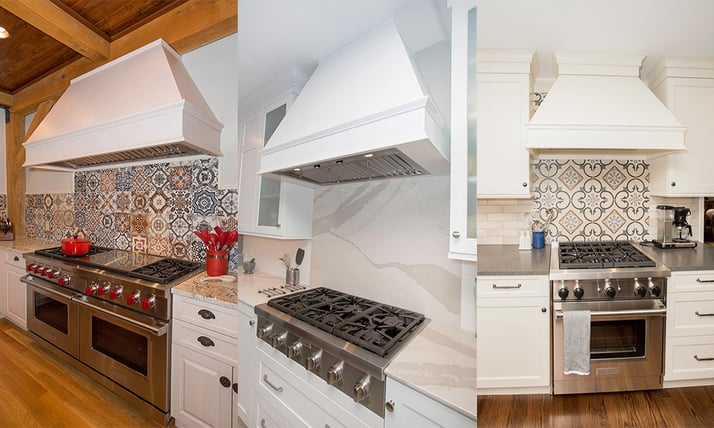 This category of hoods has a hefty, no-nonsense quality that tends to remind us of something old and established. You'll often see this hood style in kitchens inspired by rural European design traditions, such as Tuscan or Scandinavian. The hallmark of this style is the trapezoid shape when viewed from the front. To make this shape work, a straight-sided bottom, usually detailed with minimal trim, houses the vent insert. Though the examples shown above are all white or light-colored, that's not required for this style.
Curved Trapezoidal Hoods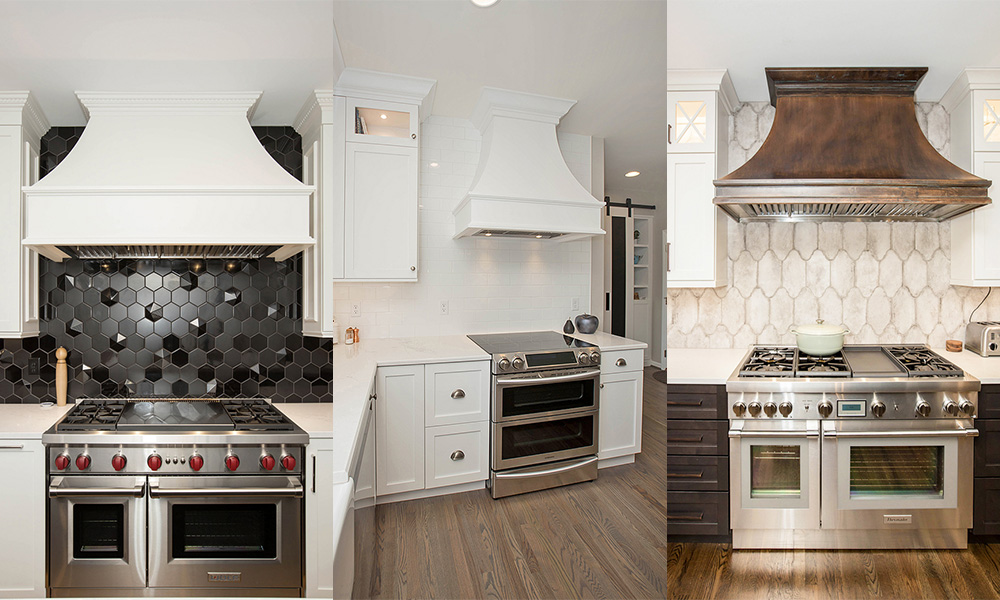 This highly popular custom hood design is also trapezoidal but incorporates a curve to the edges of the hood to soften or slim down the silhouette. This curve can be subtle or obvious, as the examples here show. While this and the previous hood styles are nearly the same, the addition of curves changes the character of these hoods to something more refined. This style typically incorporates trim, both at the transitions at the bottom as well as moulding added to the top where it connects to the ceiling.
Wood Accent Hoods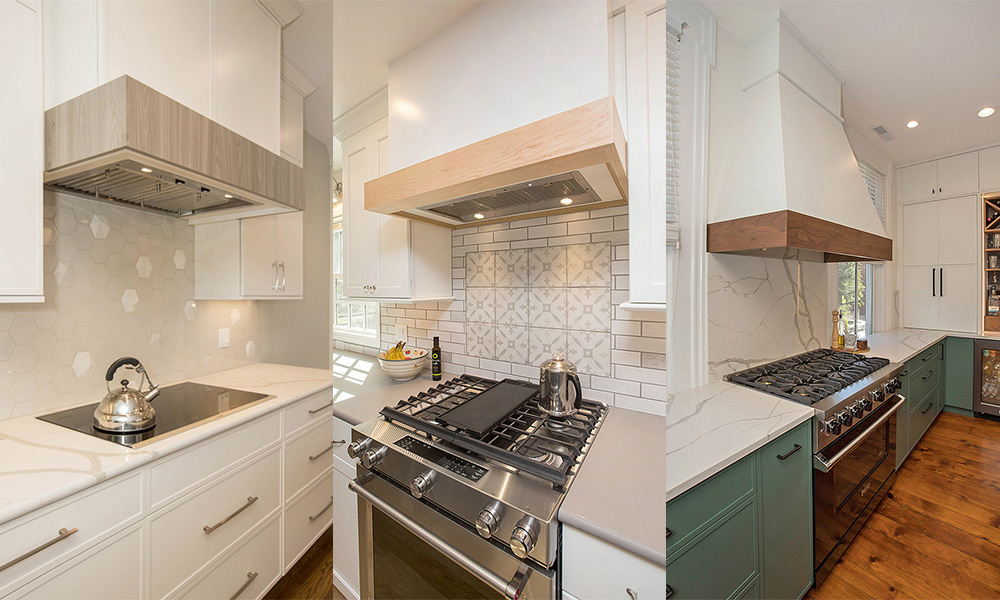 This custom hood style trend has come into full swing and can be found in kitchens across the style spectrum. The concept is simple- use wood planks in an accent at the base of the hood. Above this box, the hood can be any shape or style but is typically light so that the accent paneling stands out. This style's inherent minimalism works for so many different types of kitchens and cabinetry installations. It can also be done with many varieties of coloration to be able to match or contrast with the kitchen's overall design scheme.
Flat-Fronted with Moulding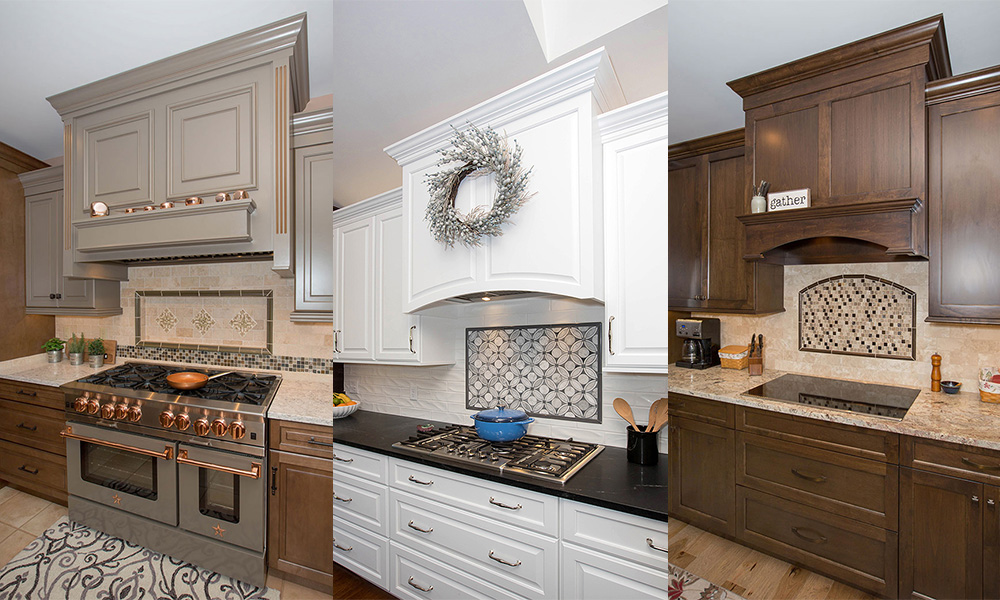 If your kitchen style is more traditional, the options above may not suit the look you'd like. In that case, consider a custom hood with a flat boxy style integrated into the cabinetry as an option that might work. With this style, the ability to enhance the basic box with moulding, cabinetry panels, and other trim can add interesting detail and classic styling, typical in traditional kitchen design. There's also the opportunity to include a mantle-like shelf or flat area for hanging display.

Whether these popular ideas fit the bill for your kitchen, or you have something even more unique in mind, it's important to consult with your designer to make sure that whatever shape you decide, the hood and vent insert will work correctly and safely together.
Ready to see a new custom hood in your kitchen? We'd like to talk to you about your Cincinnati area kitchen project!