Remodeling your bathroom? Looking to update your bathroom sink? You'll be both pleased and surprised by the options available to you when you choose a new bathroom sink for your home.
Why all the excitement? Bathroom sink styles have changed dramatically. Designers are creating sinks that become the focal point of a bathroom. There are new shapes, new materials and a wide range of mounting options. Traditional white sinks have taken on a new form and color is back in more tones than you can imagine.
Manufacturers offer seven different bathroom sink styles. Each style has a variety of design options:
1. Undermount Sinks
Undermount sinks for bathrooms have a new look. You can now find them in a variety of sizes and shapes, including hexagon, and in a host of materials. Some of the most striking undermount sinks are made of glass and metal. Undermount sinks continue to be popular with homeowners because they are often used with stone counters. They are easy to maintain and don't have a counter rim, which can trap soap residue and dirt.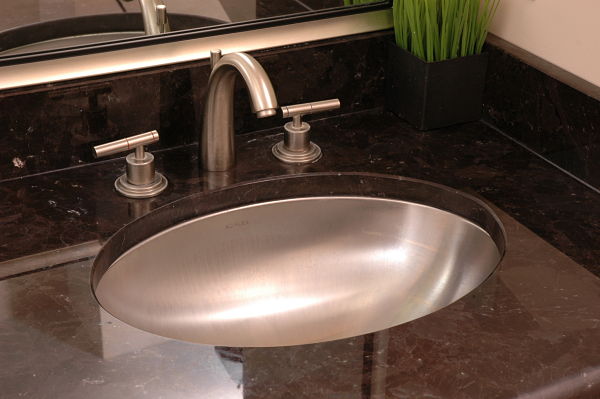 2. Integrated Sinks
Solid surface manufacturers have offered integrated sinks for years. The advantage is that they are fused with the counter surface have no lip or ledge to collect debris and residue. Concrete sinks and counters are growing in popularity and sinks are cast with the counter surface on site. The range of shape and color options is remarkable and adds a new dimension to any bathroom.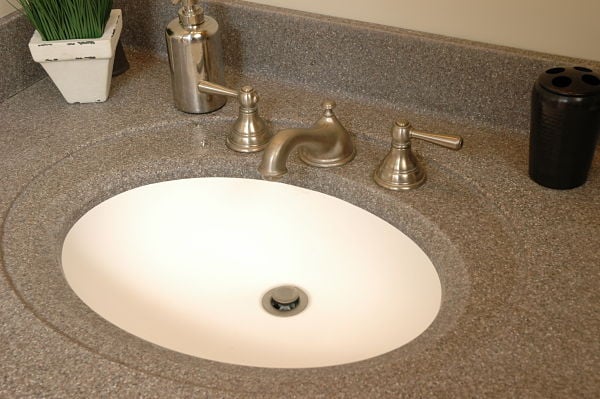 3. Drop-In Sinks
Vitreous china drop-in sinks were a classic element in bathrooms for decades. The appeal was the range of colors they came in and the rim styles with depressions for holding bars of soap. The smooth glossy surface was easy to clean. As more people use liquid soap, these sinks are becoming more streamlined and sculptured. Manufacturers of today's drop-in sinks offer many more shapes and sizes as well as material options. Drop-in sinks are available in enameled cast iron, fireclay, stainless steel, glass, stone and other materials.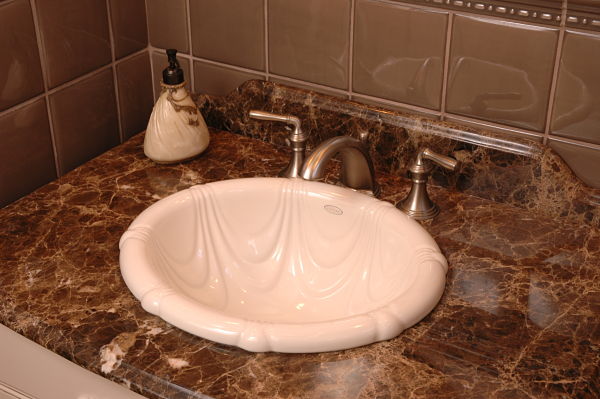 4. Above Counter (Vessel) Sinks
Above counter sinks add a bold new element to bathroom design. The forms are stunning. Above counter sink designs include basin and vessel bowls. Some basin bowls have holes for faucets. Vessel sinks require a wall faucet or a faucet placed into a counter.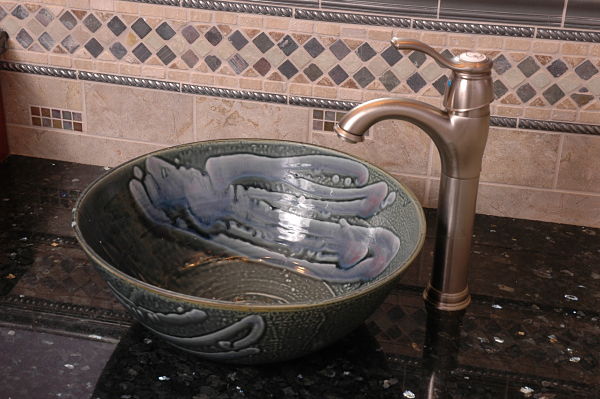 5. Pedestal Sinks
Pedestal sinks are made primarily from vitreous china or fireclay. Fireclay is more durable, resistant to chips and has the look of china. If you have a small bathroom, a pedestal sink can be a space saver. Pedestal sinks also come in models designed for room corners. A 36-inch sink is the height to choose for easy access.
6. Wall Mount Sinks
Wall mount sinks are space savers and can be mounted to address the height and reach of primary users. A wall mount sink maximizes floor space and can be an asset for people who use a wheel chair or walker, or for a home with young children. Wall mount sinks come in many colors and are drilled for dual control (hot and cold) or single handle faucets. Popular shapes are round, oval, square and rectangle. They include a shroud to cover pipes.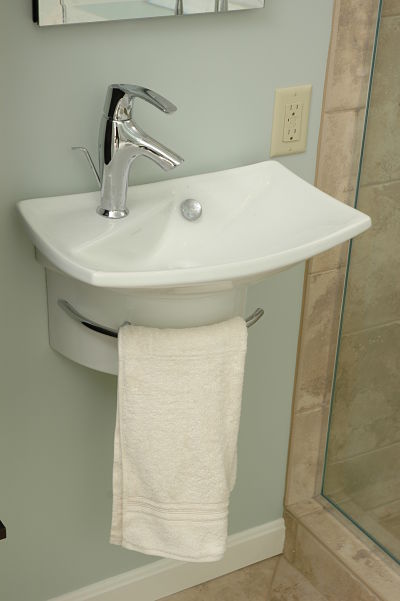 7. Vanity Top Sinks
Vanity top sinks are made to replace counters and fit base cabinets. Materials for these sinks include vitreous china, enameled cast iron, fireclay, solid surface and glass. New designs are no longer your "great-grandmother's sink". Edging and bowls have taken on new forms and the range of colors is awesome.