Bathrooms play a key role in our daily routines. Whatever day we have planned ahead, wherever we are in our walks of life, how organized and well-designed our bathroom is can make a significant impact on how smoothly our mornings run. We spoke with Neal's Designer Alysia Lang about the strategies and ideas she uses to design bathrooms that function their best for whatever day we have planned.

"Getting ready with ease means planning the bathroom's design around how you use the space and in what order you go," Alysia explains. When you have an understanding of your regular routines, such as getting ready for work, these routines can be mapped out in the space in a sequence.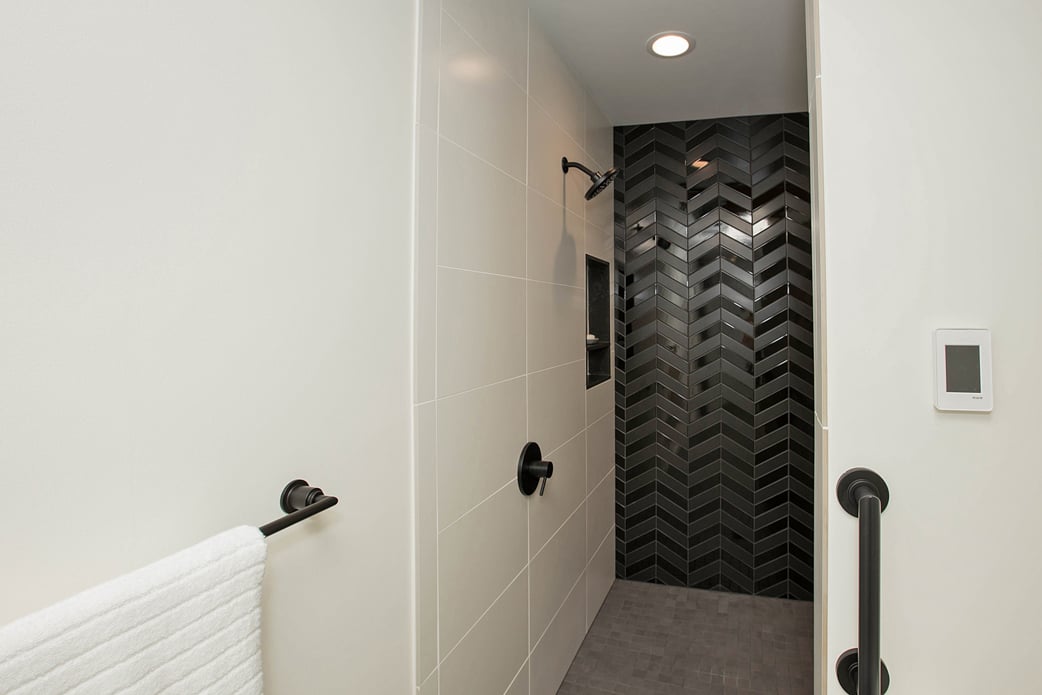 Bathroom Remodel in Indian Hill
Alysia gives the example of showering in the morning. A pullout laundry bin in the linen closet provides a place for your pajamas. The shower controls are within arm's reach so you can let the water heat up before stepping in. The shower includes a niche with multiple shelves to store your products in an organized way. Robe hooks and towel bars are available right outside so you don't have to step into the room right away. "Thinking through these details helps with setting the function and use of the final design."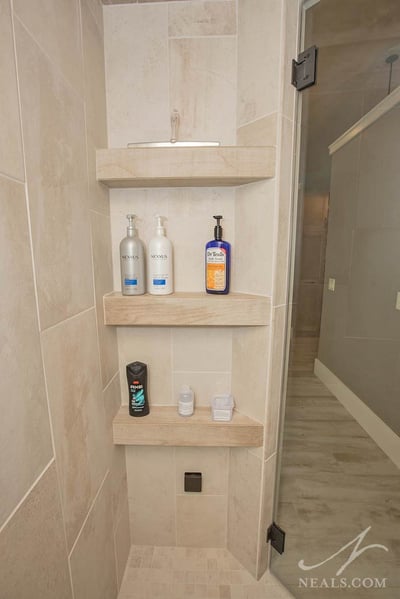 Bathroom Remodel in Loveland
Alysia offers some guidance for the smoothest morning: "I think the best form of getting ready with ease is organization." An organized bathroom means that everything has a designated place. This allows you to create more efficient routines. Alysia points to internal drawer organizers as a powerful tool in the bathroom. "I really like using pull-out drawer organizers in sink base cabinets," she suggests. "It utilizes a space that usually goes to waste."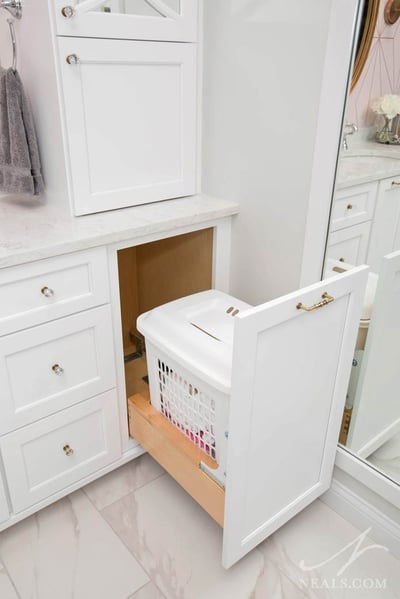 Bathroom Remodel in Bridgetown
In addition to organizational needs, morning routines can also benefit greatly from a well-design lighting scheme in the bathroom. Alysia points out that lighting with flexibility allows you to tailor the bathroom to what you need in any given moment. Brighter vanity lighting helps with shaving or applying make-up. Proper shower lighting can help you feel more awake and invigorated. Another idea to start your day on the right foot? "Include a night light so you don't have to light up the whole bathroom immediately when you first wake up," Alysia suggests.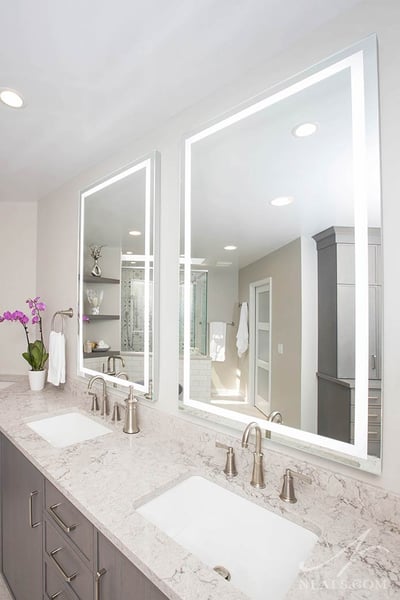 Bathroom Remodel in Blue Ash
Along those same lines, Alysia says that medicine and vanity mirror options have really come a long way to helping people in the mornings. "The new products on the market today have come along way from the original medicine cabinet." Cabinets with interior lighting make it easier to find what you need but still keep it stored off the counter. Newer medicine cabinets can include features such as anti-fog technology, smart home connections and integrations, and a larger range of styles to suit most design needs.
One way to help a morning routine run smoothly is to really pay attention to things such as hooks and towel bars, or other functional accessories. "When I design a bathroom, I keep that in mind from the very beginning," Alysia states. Accessories are a big piece to the puzzle of having an organized and functional bathroom. "Sometimes you need to be creative if you are lacking wall space," she mentions, since many smaller bathrooms, such as a hall or guest bath, won't have much blank space to spare. In such cases, an option Alysia might suggest is to use a horizontal towel bar as the shower handle, solving two needs in one. It also goes to show that sometimes the simplest solutions are the key to the smoothest mornings.
If you're ready for a smoother morning in your Cincinnati bathroom, we'd like to speak with you!