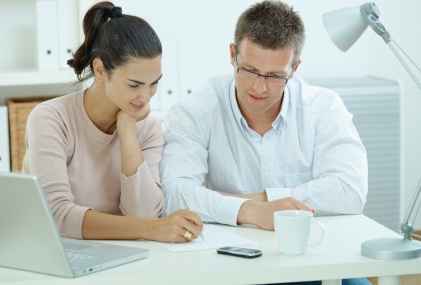 When it's time to move your remodeling plan from just a vague idea to a real project, one of the first steps is to locate a trustworthy general contractor, or a full-service design/build contractor such as Neal's. Not all contractors are the same, and not all are going to provide the same level of project management, quality, and planning, for a variety of reasons. To make sure that the contractor you select has your and your project's best interests in mind, it's a good idea to ask every contractor you are considering a standard set of vetting questions. Read on for the eight questions you don't want to leave out.
1. Is your company insured?
To ensure that you won't be held liable for any injuries or damages that occur during your project, it is essential that your contractor has worker's compensation, personal liability, and property damage coverage. Make sure their certificates are current.
2. Will you handle all the required building permits?
If a contractor is not willing to handle the necessary permits, it may indicate that they are doing work outside of their licensing, which could seriously jeopardize your insurance coverage.
3. Are your company and employees EPA Certified?
If your renovation involves property built prior to 1978, there is a possibility that lead-based paint will be disturbed. The Environmental Protection Agency (EPA) has a very strict policy in place for dealing with lead and a contractor with EPA certification is trained to follow that policy. EPA fines for violations of their Renovation, Repair, and Painting (RRP) Rule reach $37,500.
4. Can I see some of your past projects?
A competent contractor will have a portfolio of previous jobs, some of which may be very similar to your project. Ask to see those jobs- it can give you an understanding of their level of expertise in the type of changes you'd like to make to your home.
5. May I have a list of references?
Contractors with good reputations will have a list of references you can contact, or a list of testimonials available on their website.
6. Is your company a member of any building associations or professional organizations?
Membership to professional building organizations indicates an established contractor with the right kinds of licensing and certifications. If they provide you with a list of associations they are members of, take the time to look them up to determine their relevance to your project. National Association of Remodeling Industry (NARI) is a not-for-profit trade association dedicated to the professional remodeling industry.
7. Can you provide a schedule of work that will show an estimated completion date?
An experienced contractor will have a system in place to create a timeline, specific to your job, that provides a sequence of construction and a realistic, estimated completion date- before work begins.
8. What is your payment schedule? What is the procedure for dealing with change orders?
A trustworthy contractor will not ask for payment in full upfront, but will create a payment schedule aligned with the production schedule. They should also be willing to negotiate the details. They will also have no problem handling change orders, or changes to the original plan, and will communicate with you continuously throughout your project.