With the winter holidays here, large family meals and how to make them may be top of mind for many. Several practical considerations in the design and function of a kitchen for everyday needs can often times be a valuable support for those occasions when preparing large meals becomes an event in and of itself. Here are 7 kitchen design ideas to make holiday meal prep a smooth and fun process.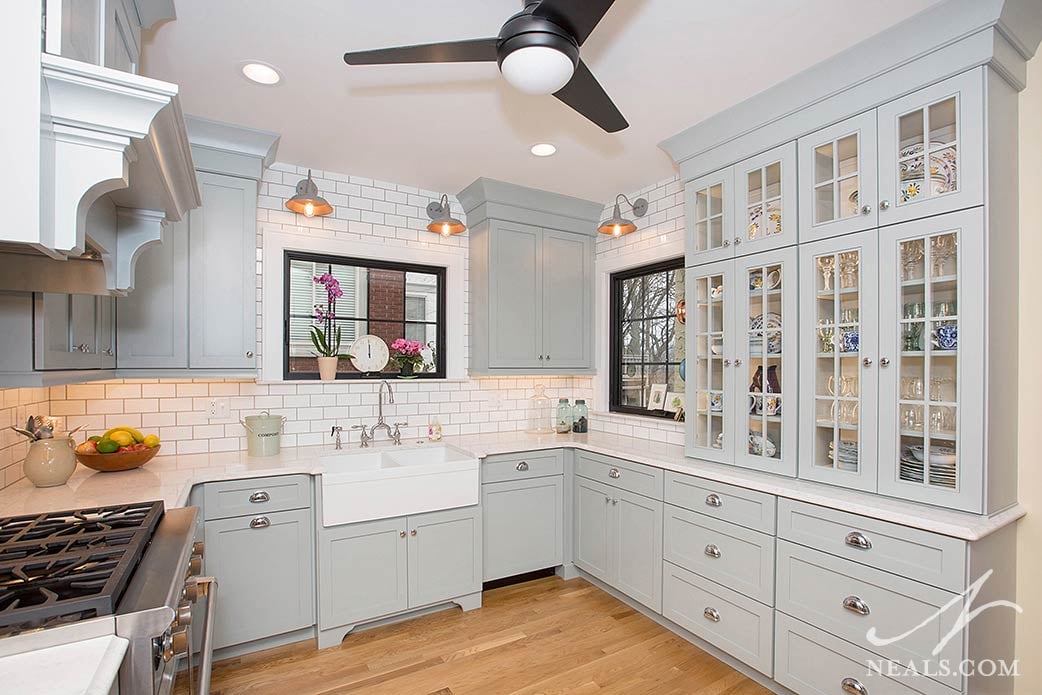 Kitchen Remodel in Avondale
China and Serving Dishware Storage
If your holiday traditions include special dinnerware or serving dishes, give these items a dedicated and accessible home. If your dishes or platters are beautiful pieces you enjoy seeing, consider storing them in a china cabinet with glass doors and interior lighting. It's also important to place these items where they can be easily reached if you have young or elderly helpers in the kitchen on prep day, rather than tucked away in a high cabinet. Having your special dishware in a location between where you're working and where food will be served is a versatile option if you're storing serving dishes alongside eating dishes.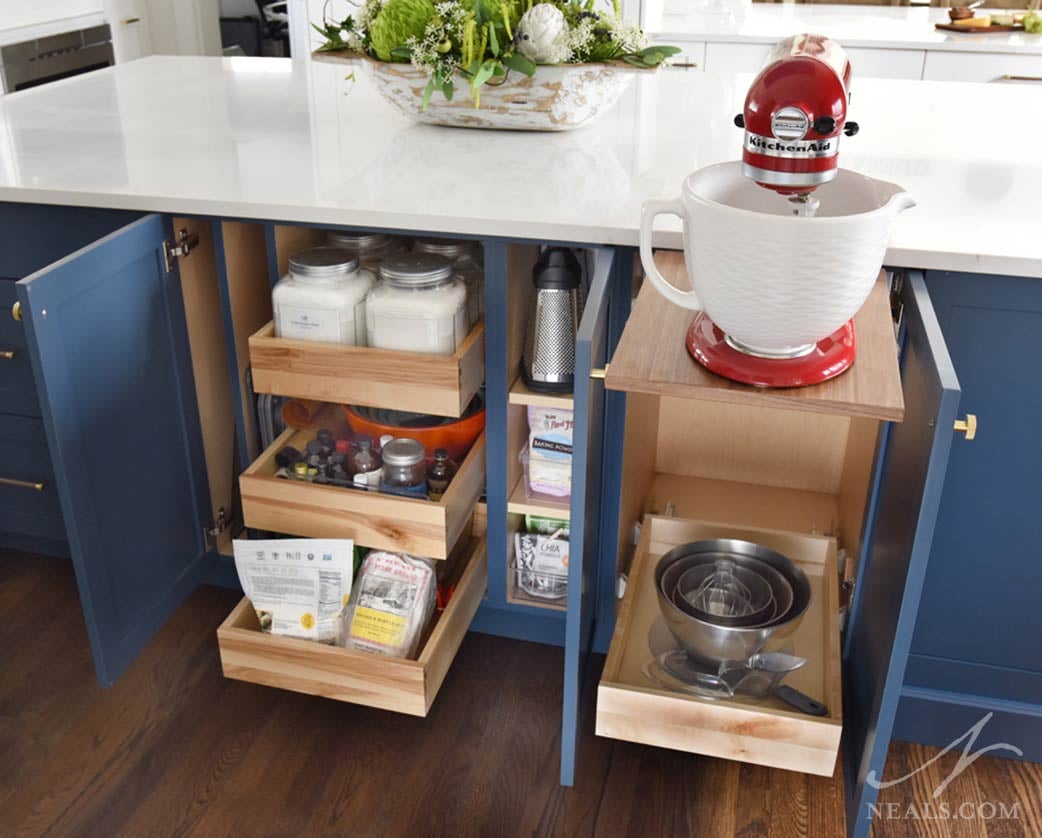 Kitchen remodel in Anderson Township
Stand Mixer Storage
The bakers in your family can get to their tasks quickly and safely with a cabinet specially designed to hold heavy-duty stand mixers. Rather than stuffing these large appliances into a low cabinet, a platform that can be pulled out and up without ever having to move the mixer is the safest and fastest option. An "appliance garage" that allows the mixer (or other small appliances) to be slid into a cubby at counter level is another convenient option.
Multiple Counters
When the meal prep gets into full swing, a need for a variety of zones for different tasks may become necessary. Accounting for this, kitchens with multiple work surfaces reveal their biggest benefit. For foodies and chefs, a kitchen with two islands (a kitchen design trend that's increasing in the Cincinnati area) is a supportive and functional choice. One island can be dedicated to preparing food to be cooked, while the other can provide a landing place for dishes that are already completed or ready to serve. A large island and ample counters on the kitchen's perimeter or a sideboard located closer to the dining area are also ideal for this purpose.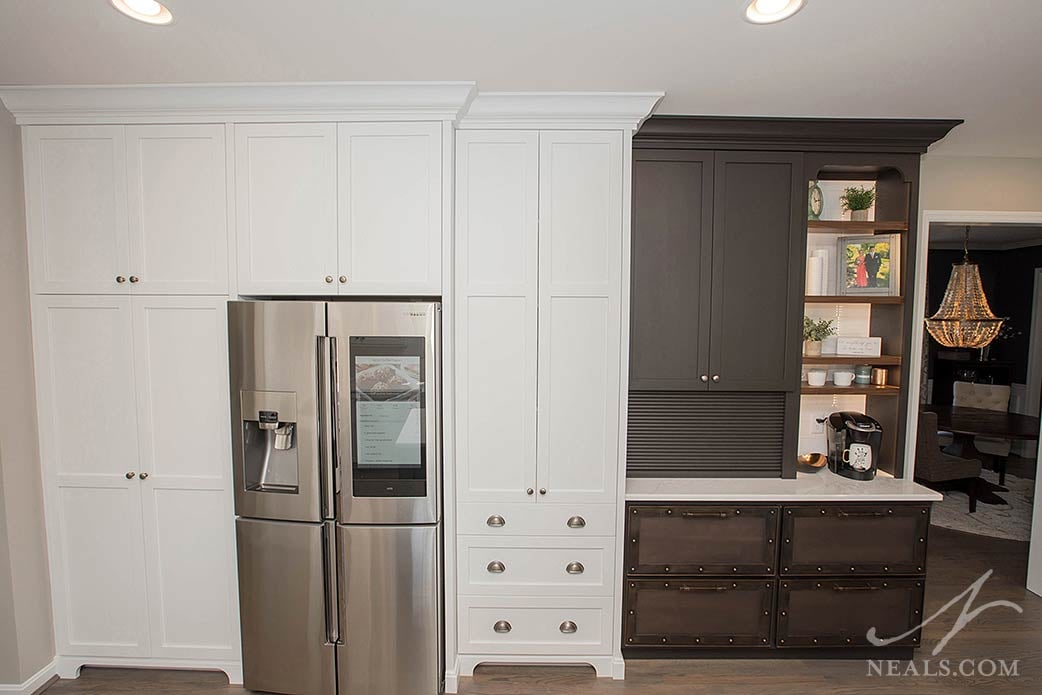 Kitchen remodel in Monfort Heights
Smart Appliances
Appliances with smart home capabilities can help you stay organized through your meal creation steps. A fridge with a smart hub- a digital device embedded in the door that functions similarly to a tablet- can keep track of your grocery lists, your recipes, and can help you stay on track with your schedule. Other appliances have mobile apps that can keep you informed so you don't have to stay in the kitchen to keep an eye on things.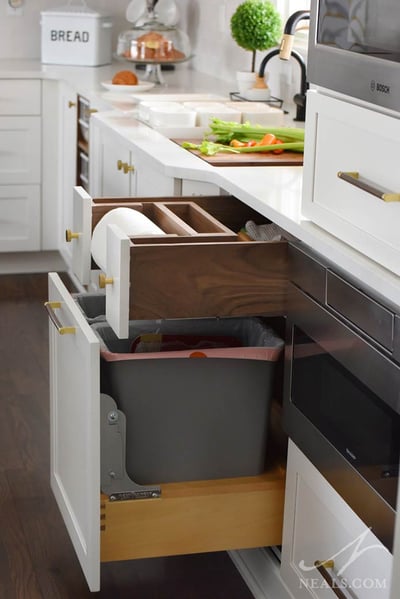 Kitchen Remodel in Anderson Township
Trash and Cleanup
Not the most glamorous of considerations, but having a functional and easy trash and cleanup system in your kitchen is important to any food prep process, especially for larger holiday meals when you may have help in the kitchen. An intuitive location for a trash bin is near the kitchen's main sink, and we recommend a double trash bin pullout cabinet for rubbish and recycling in one spot. A towel holder nearby is ideal for accidental spills, whether that's a rob for a cloth towel or a paper towel holder.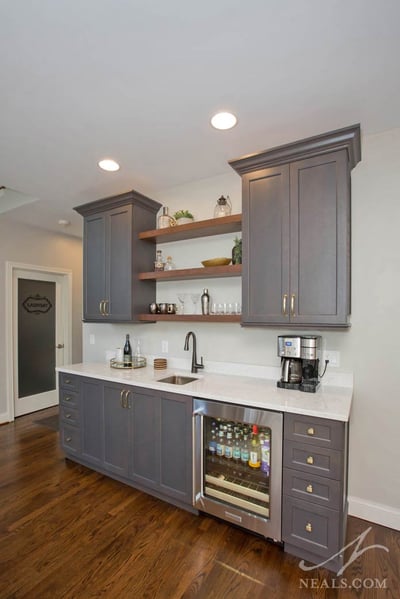 Kitchen Remodel in Symmes Township
Wetbars and Beverage Fridges
If you have family gathering while you're finishing up the meal prep, the chances are high that you might need to play the role of host or matre d while you're waiting for that last casserole to finish up. You can ease the need to multi-task by including in your kitchen a self-serve location for drinks and smaller snacks while everyone is waiting for the main event. A beverage fridge filled with a variety of drinks, and a wet bar for the adults to help themselves will allow family to feel taken care of while you're otherwise occupied.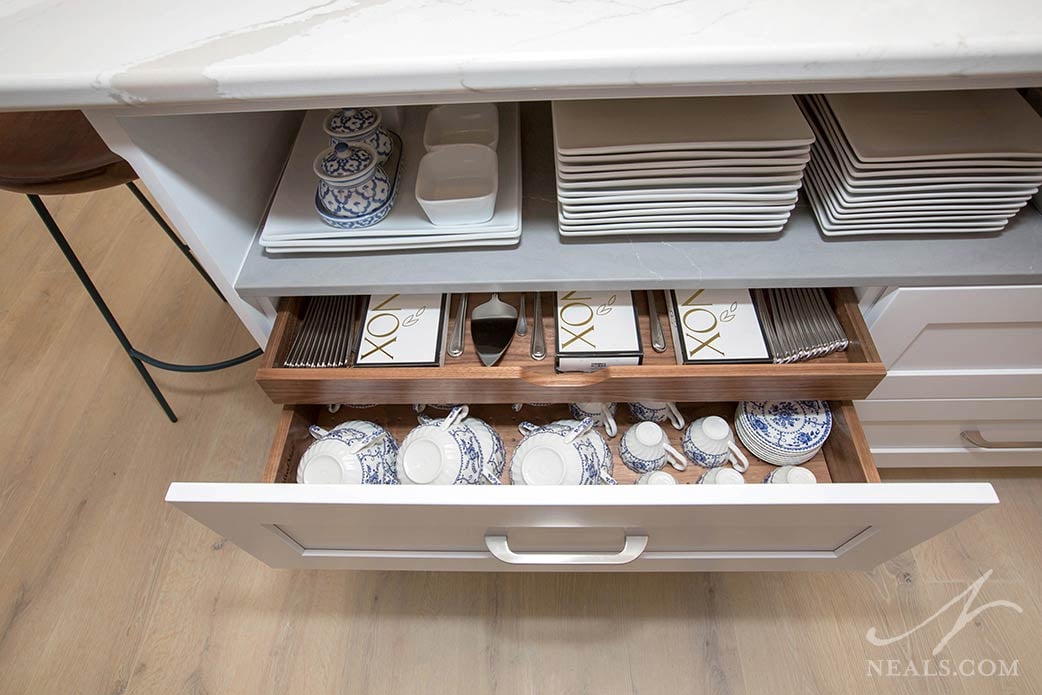 Kitchen remodel in Indian Hill
Dessert & Tea Service Storage
Depending on your holiday traditions, the time after the big meal may be a relaxed time while everyone lets the food settle and the conversations roll. It's at this time when a quick and convenient one-stop location for your dessert dishes and tea or coffee service will be an asset to you as host. A drawer is a simple option, especially for dishes that stack well. Drawers can be fitted with dividers to keep things from sliding around. Like your china and serving dishes, this cabinet or drawer is best placed in closer range to your dining area.