Most of us spend a considerable amount of time every week doing laundry. For some, it's a daily task, especially for those with young children. If you've wanted to re-organize the laundry room in your home, or perhaps move the machines up from the basement to a more convenient location, we have six great remodeling design ideas for making laundry day more efficient, pleasant and less of a chore.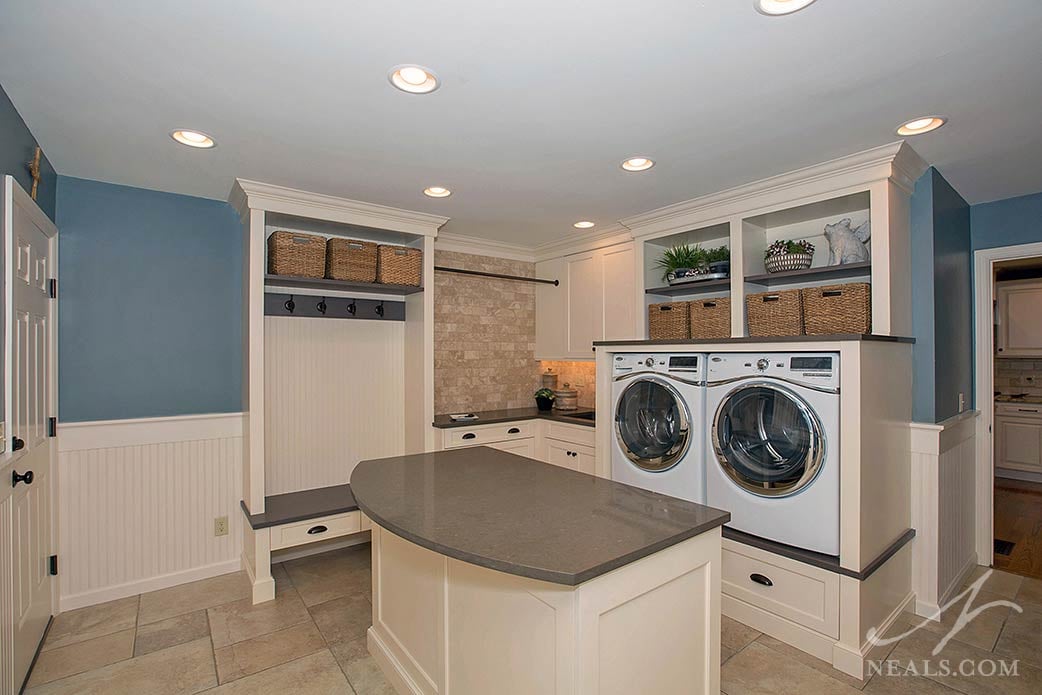 1. Include an island if there's space for it.
This Symmes Township remodel took advantage of a large, under-used entry space to create a spacious and convenient laundry room. The inclusion of an island is a useful feature in the laundry because it provides a clear surface for folding, sorting and additional space for storage. The front load washer and dryer are installed on raised cabinets for even more storage options and to reduce the need to bend down to remove clothes.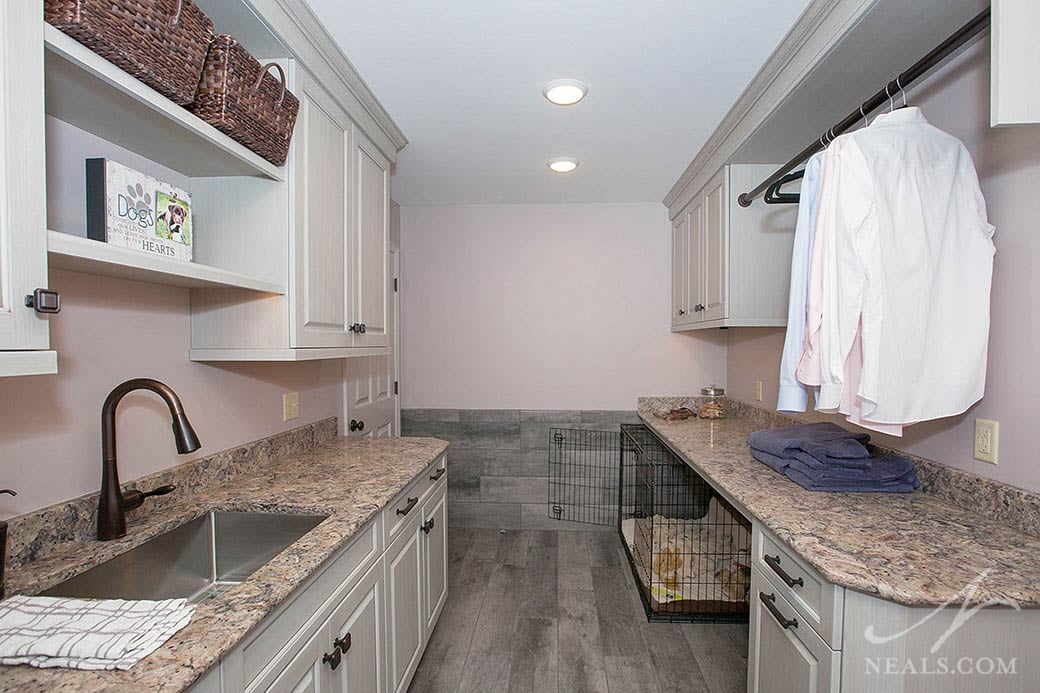 2. Add a galley-style laundry in a hallway.
Rather than having a large room to use, this Indian Hill laundry room remodel converted a back hallway from the garage into a stylish and practical space. Stacked appliances leave plenty of space for cabinetry and a utility sink. This room also pulls double duty as a home for the homeowner's dog. A large space under the counter was left for up to two crates.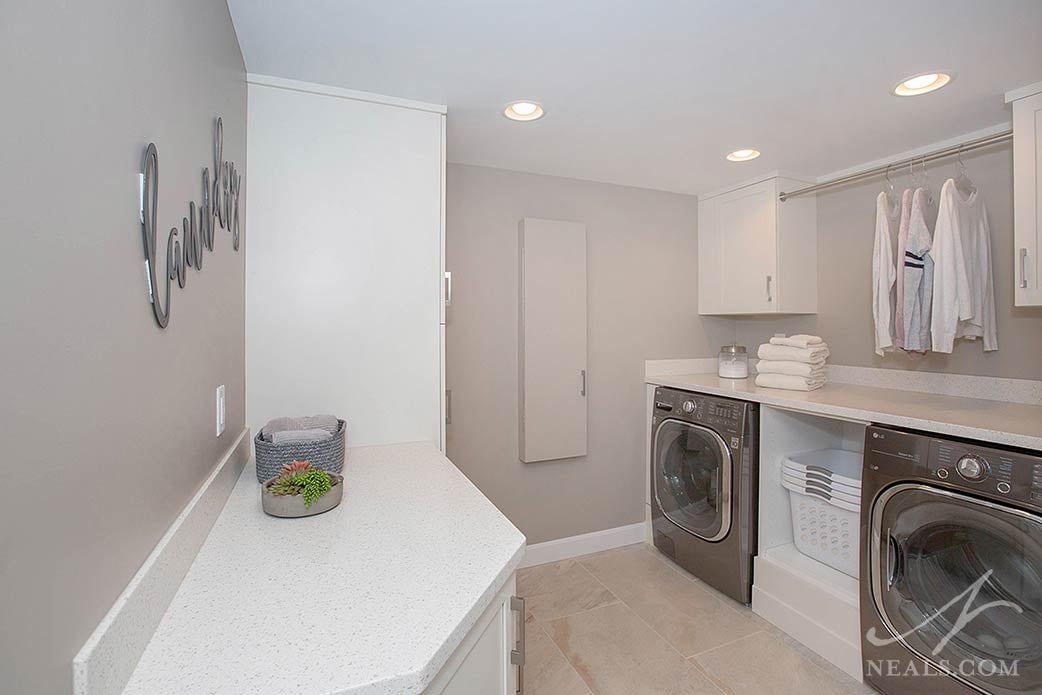 3. Finish a basement space for a more comfortable laundry room.
If the best place for your laundry room is in the basement, like in this Montgomery whole home project, then it's worth the effort to finish the space as you would any other area of your home. A hanging rod, counters for folding, and a pull-out ironing board provide a ton of usefulness. A calm design of cream tile flooring and white cabinetry help make laundry day feel a bit less like a chore.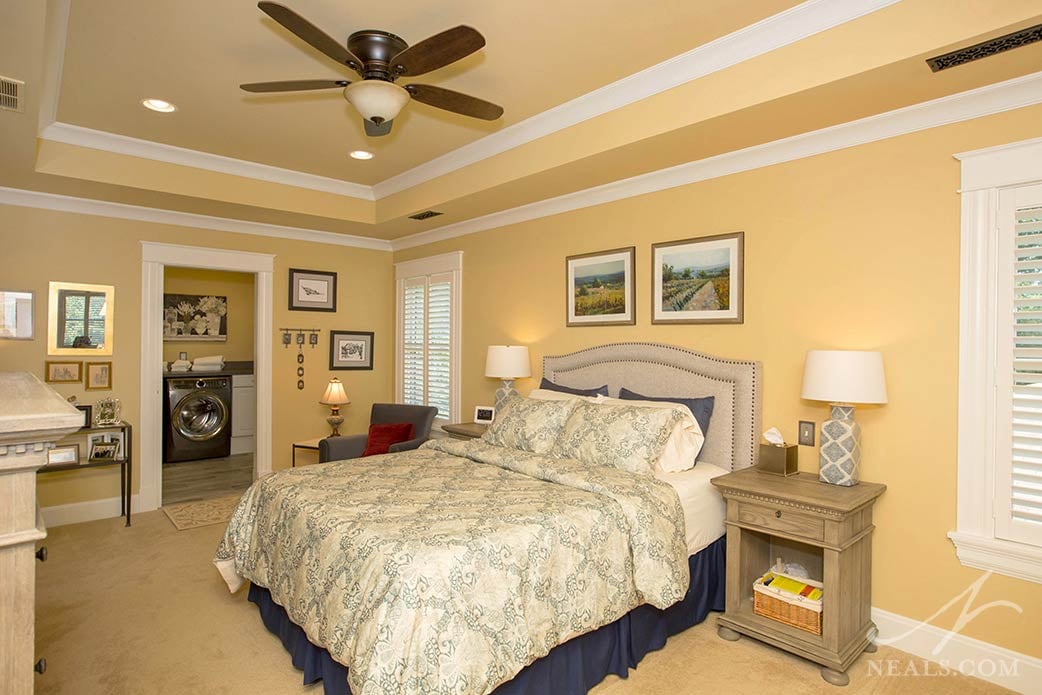 4. An en-suite laundry room is the ultimate convenience.
In this Hyde Park addition, a bit of extra space next to the new master bedroom was an ideal location for a laundry room. The side-by-side washer and dryer are supplemented in the space with a sink, counter and pull-out ironing board. No need to carry the laundry downstairs in this arrangement, which also makes this an ideal location to consider for homeowners looking for aging-in-place solutions.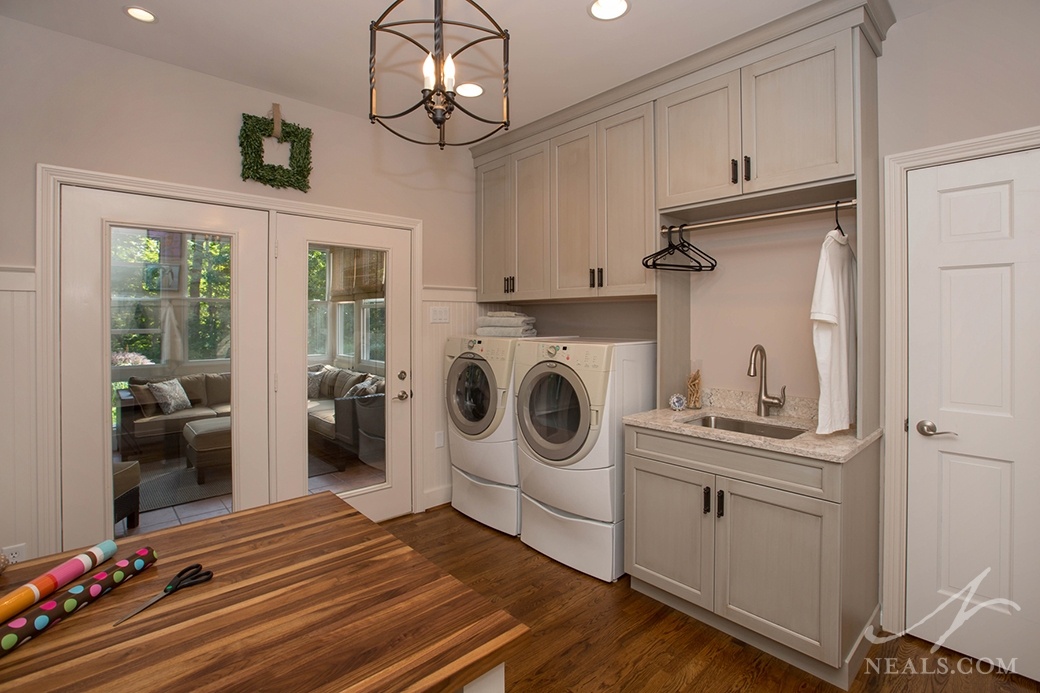 5. Combine spaces to maximize your space.
Laundry rooms don't always have to be dedicated spaces. If the room is large enough, like this Loveland remodel, then consider including features for other useful tasks such as crafting or other hobbies, a home office or homework space, or a mudroom. To really pull the combination off, look for ways to unify the two zones with cabinetry, color, hardware, or countertops.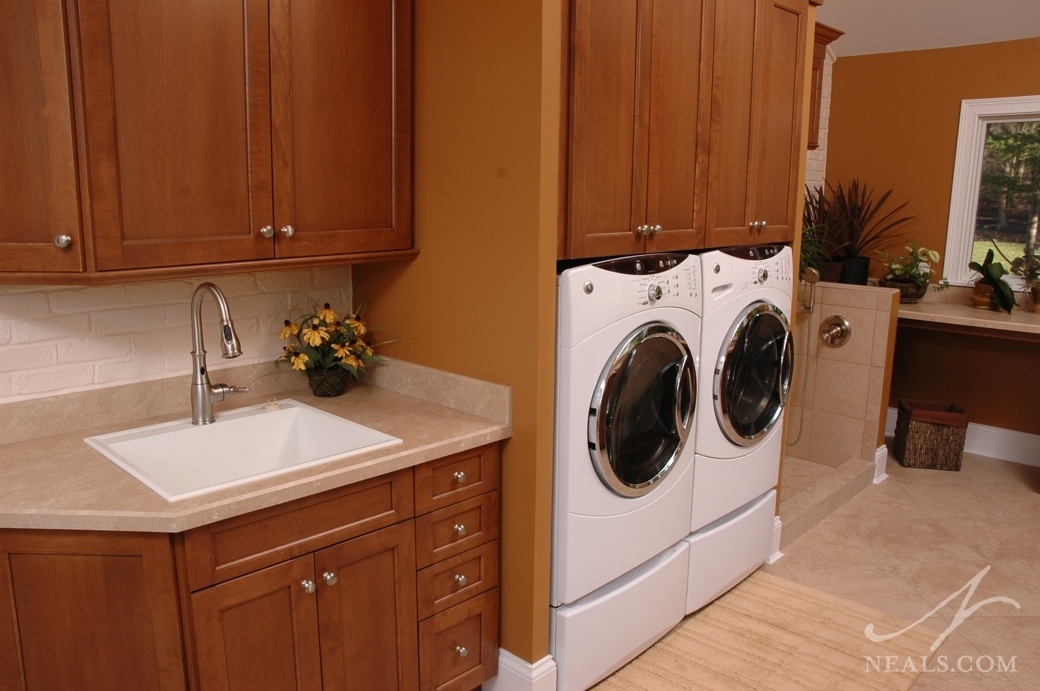 6. Double up on utility with a dog shower.
Anyone who has had to wash a dog before knows that it's not always the easiest task to accomplish. What makes it easier is to have a dedicated washing station- essentially a half-height shower. A laundry room is an ideal spot for this, since both will require a water-resistant floor and plumbing lines. This Loveland laundry room addition shows how it's done by lining the dog shower, machines and utility sink along the same wall.
Note: This post was originally published on June 17, 2014. It was updated on 9/21/19 with new projects and text for more up-to-date information.