We're seeing it more and more- homeowners ditching the tub in their master bathrooms. Bathtubs, particularly large jet tubs, used to be the ultimate symbol of luxury, and while statement-making soakers are still in vogue for some homes, other owners are discovering that baths are just not part of their regular routines. Here are some master bathrooms without a tub and reasons why these Cincinnati-area remodels we've completed have said good-bye to the tub.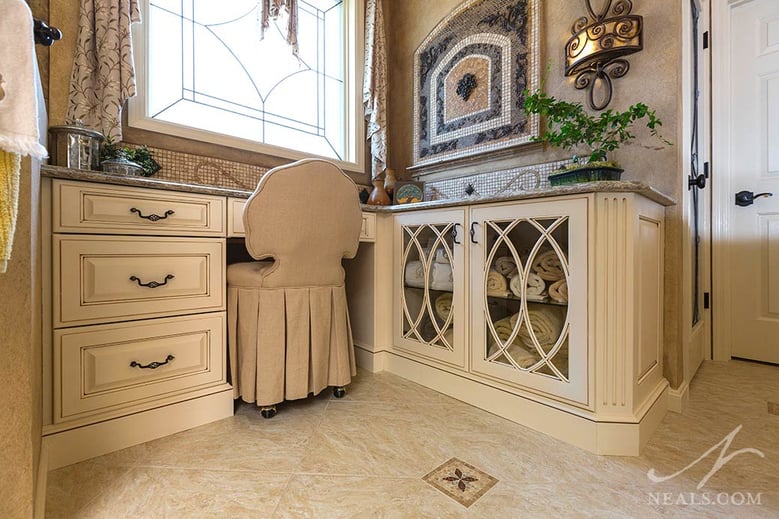 This Local NARI Contractor of the Year 2017 winning bath in Lebanon replaced a tub with stylish cabinets for a new seated vanity.
Often, the space taken up by an underused tub is seen as prime real estate that can be put to better use. That's an underlying theme in many remodels. The area required for a single built-in tub is roughly equal to a whole new vanity. For some families, that extra cabinetry is key to creating a bathroom that suits their needs. It can mean the difference between a single cramped vanity and a roomier his & hers design.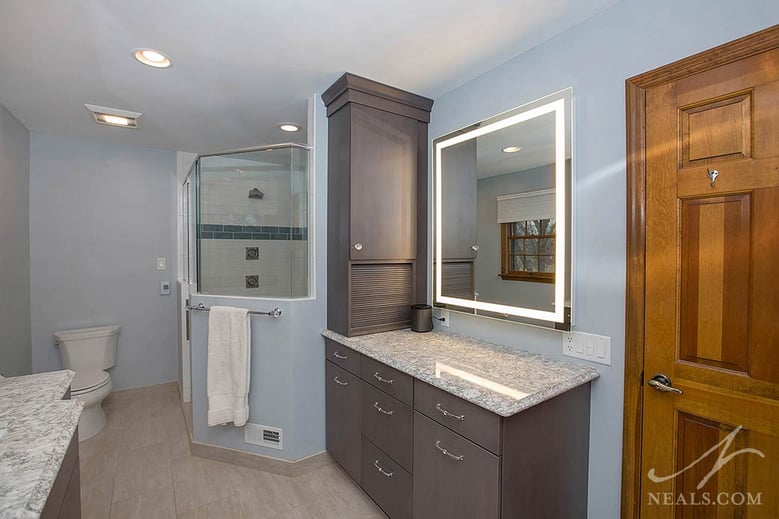 Changing the tub out for a shower in this Fairfield bathroom allowed space for a make-up vanity with ample storage.
Another reason to forgo the tub is to use that space for a larger shower instead. Many homes built in the 70's through to the mid-90's were designed to give lots of space to the tub, but shockingly little to the shower. On-the-go homeowners these days have realized that a cramped shower with few features makes for a terrible experience. Instead of a spa experience in a soaking tub, couples are opting for showers with extra shower heads, benches, steam options, and even built-in sound systems.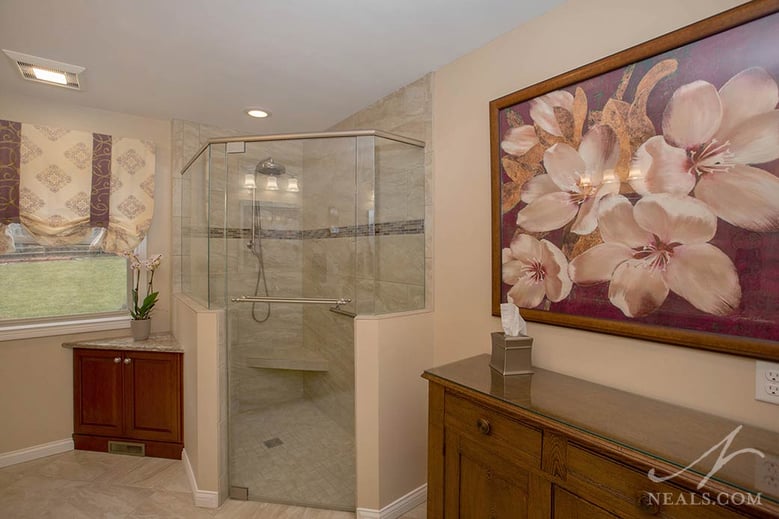 A roomy walk-in shower and space for an extra cabinet in this Fairfield master bath were gained by eliminating the tub.
As homeowners age, they may be looking at how to add Universal Design features to their homes. One of the biggest cases to remove a tub is that a tub simply isn't the safest option for those with mobility concerns. By removing the tub, homeowners can use that space to create safe, curbless showers with comfortable built-in benches and ample handrails.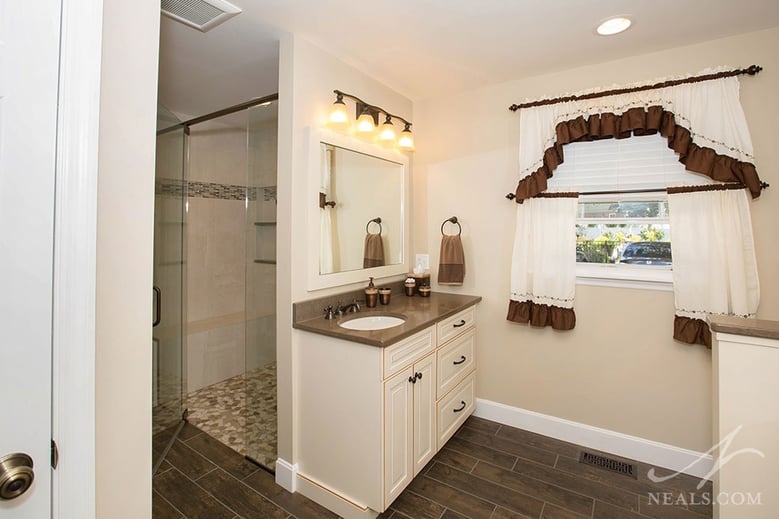 The tub and an adjacent closet were reworked to form a new curbless shower, ideal for aging-in-place, in this Fairfield bath.
In a few cases, homeowners have decided to remove the tub simply because they don't use it, and not so that they can use the space in other ways. Even unused tubs require cleaning and upkeep, and a big empty basin can often be an appealing spot for things to be "temporarily" stored but never ultimately put away. The open space created by removing a tub can be used for a bench or seat, a hamper, or even just open floor that helps the bathroom feel more spacious.