Not only can a kitchen island provide a functional solution (counterspace, storage, seating, etc.), it can also help shape and define the layout of the room to become a key piece of the design. In some cases, creating a custom island that goes beyond the typical shape or format can help a kitchen design better achieve what's needed. Here are 5 custom kitchen islands that show this in action.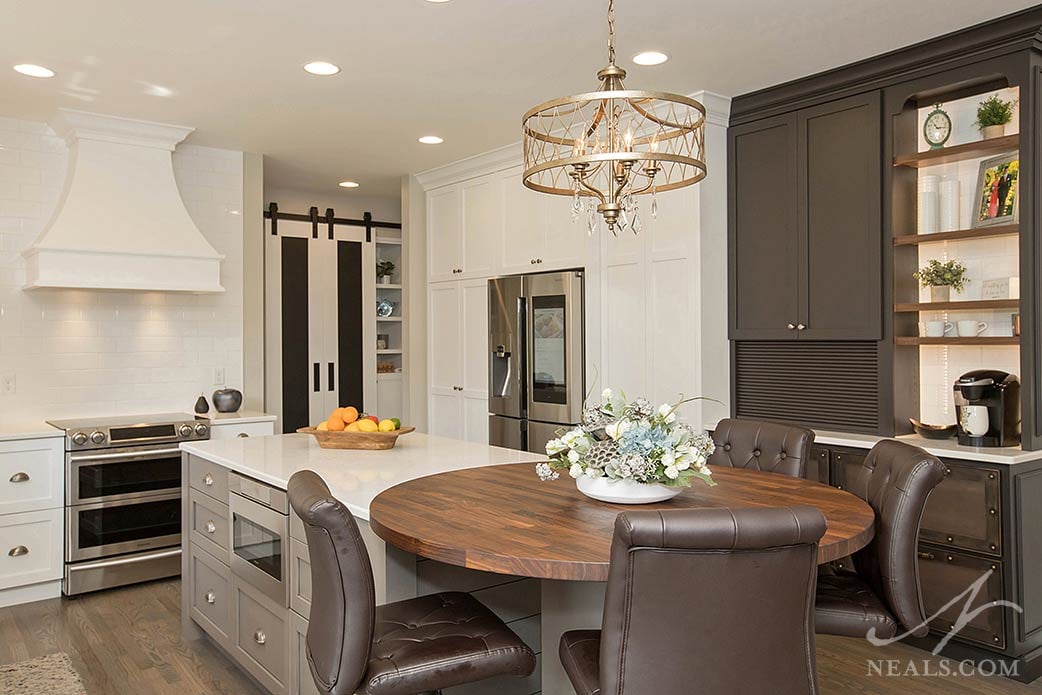 Kitchen Remodel in Monfort Heights
There's no doubt that a kitchen encourages gathering, and providing space for others is a key part of many kitchen wishlists. In this Monfort Heights kitchen example, the island transitions to a table with the addition of a round wood top. The effect is a melding of the functional island and the classic kitchen table. The wood top also helps extend the room's visual design and relates to the wooden open shelving detail at the beverage counter.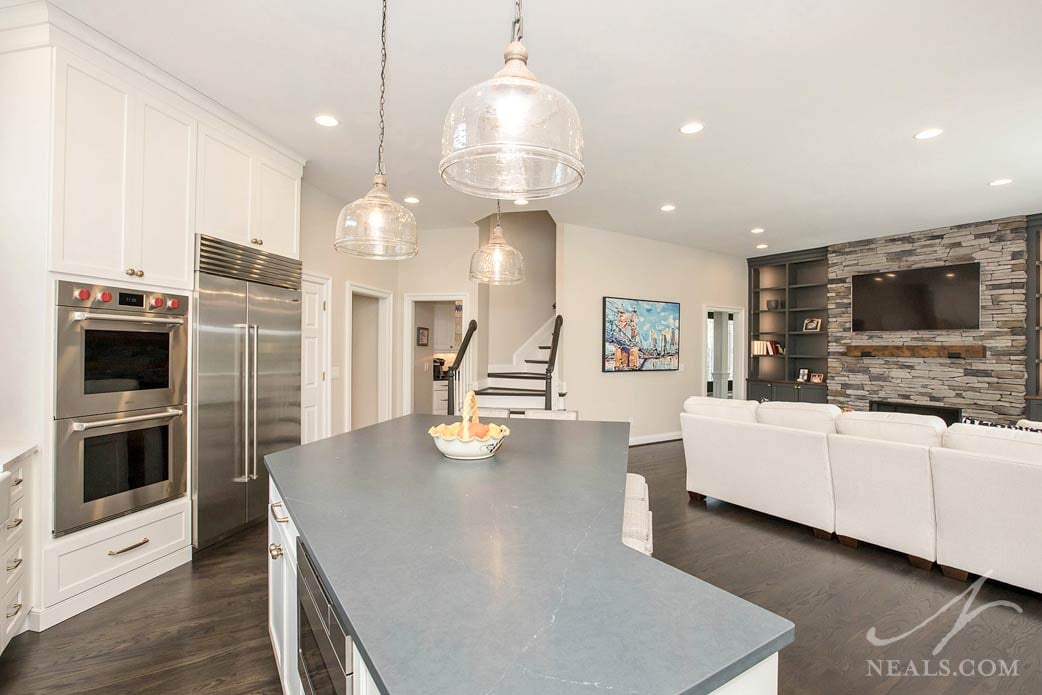 Kitchen Remodel in Indian Hill
Some kitchens were originally built with different room shapes and angles, and it's often not feasible to convert these to right angles. This Indian Hill kitchen and family room had one such arrangement with a set of walls at different angles wrapping around the kitchen. Here, a custom island was designed to follow these different angles rather than ignore them, which means that the pathways around the island feel intentional and comfortable.
In general, we prefer open views between the rooms in our homes, but at the same time, a large opening can also be seen as the lack of a usable wall. This kitchen solution in Madeira gives an example of how to have both with the use of a secondary island that functions like a half-wall between the rooms. The central island provides plenty of seating and a place for the sink, while the second island offers additional storage (including a wine fridge) and acts like a console table behind the couch.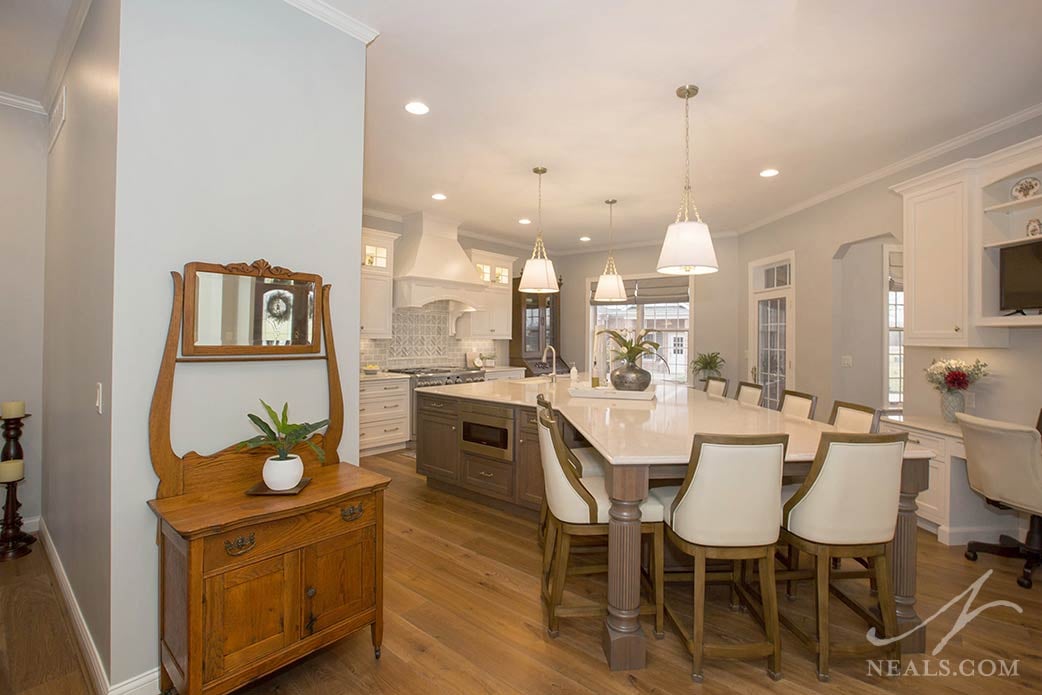 Kitchen & Home Remodel in Southeastern Indiana
What do you do when you have a large number of people to find room for in the kitchen? By creating an angled wing on the island in this Southeastern Indiana kitchen, more people could be accommodated than if the space had been left for a separate table. The large kitchen is able to handle this sizable island, but note that for it to function as needed, ample room for movement through the room was left around it.
Traffic flow through and around the kitchen is a theme in many of these examples. Flow is the design principle that describes the easy movement of a person from one area of the room to another. Sometimes, like in this Mason kitchen, greater flow can be found with a simple modification of the island's shape. Here, one corner of the medium-sized island was cut off. This provides a more direct path to the sink area and gives a bit of extra room for an angled peninsula just out of frame on the left.
Considering what a new island can do for your kitchen? We'd love the chance to discuss your project with you!