There are a lot of ways to make dramatic changes to your backyard, and no shortage of ways to fit your specific needs. When it comes to making a major change to your outdoor space certain project types will provide a larger impact. Whether your ideas are grand or small, these projects will make a huge difference to your yard. Here are four ideas for major outdoor living projects that will make a big difference to your backyard.
Pool House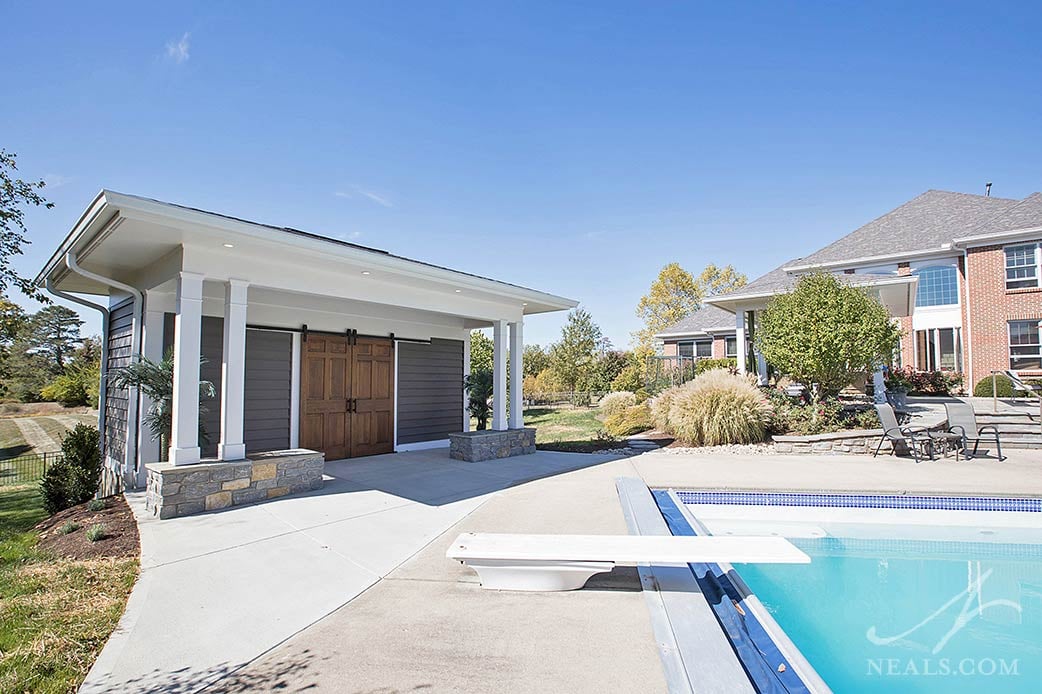 Pool House Project in Amberley
If you have a pool (or plan to include one in your project), consider including a pool house. This is a dedicated building near the pool for you and your guests to use instead of the house. A pool house will often include a bathroom and kitchenette, as well as moisture-resistant materials. A shower in the pool house is also a nice feature to include. It may also be able to house the pool utilities and pumps. Sometimes referred to as a cabana, this building helps wet fun stay near the pool area. Pool houses with small awnings can provide some shade at the pool as well. Because pool houses do not need to be large, they can provide an opportunity to use a design style completely separate from your home.

If you don't have a pool, similar projects can be used to create workshops or studios for hobbies, guest suites, or even to have an extra space to go and relax.
Outdoor Fireplace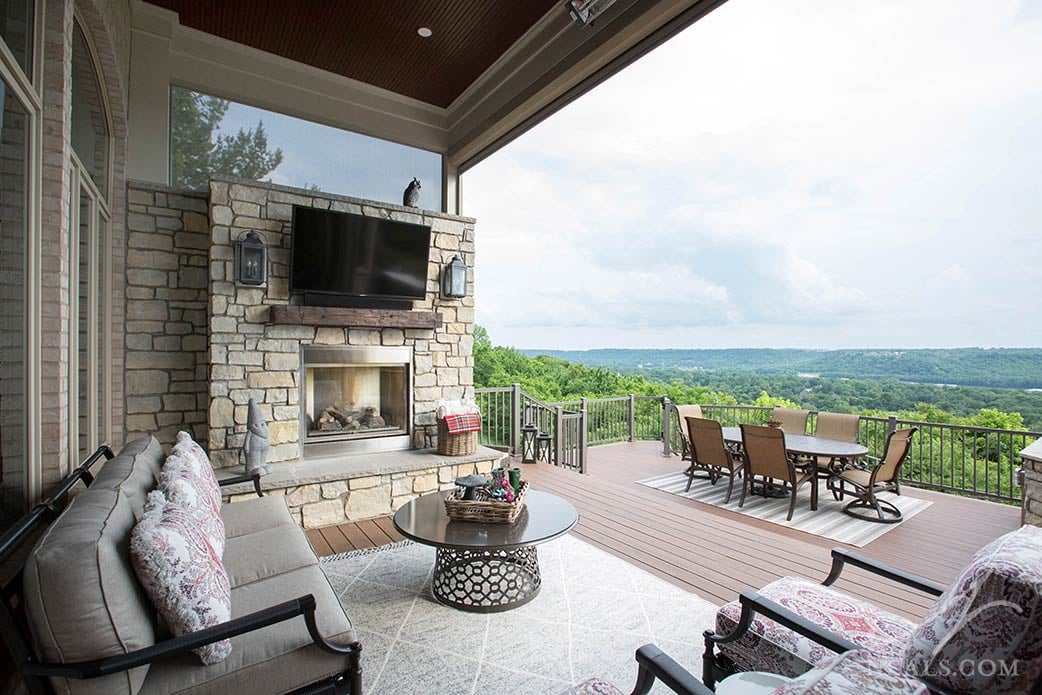 Outdoor Living Project In Western Hills
The appeal of a fireplace transitions to an exterior space. Outdoor fireplaces, using gas or wood depending on your preferences, can be included in many types of outdoor living projects. A fireplace provides a substantial focal point to a backyard. It can also be used to mount an exterior TV if you'd like to have that feature. An outdoor fireplace is a convenient structure to provide shade or privacy as it can function as a wall. Stone is typical for an outdoor fireplace surround, but other materials can provide a different look. The fireplace is also often used to place the controls for lighting or wiring as these can be concealed in the framework of the surround.

If you like the idea of a fireplace but feel like it's not right for your yard, consider a fire circle or fire ring instead. A fire ring will provide more of a "campfire" feeling along with the option for all-around seating.
Outdoor Living Room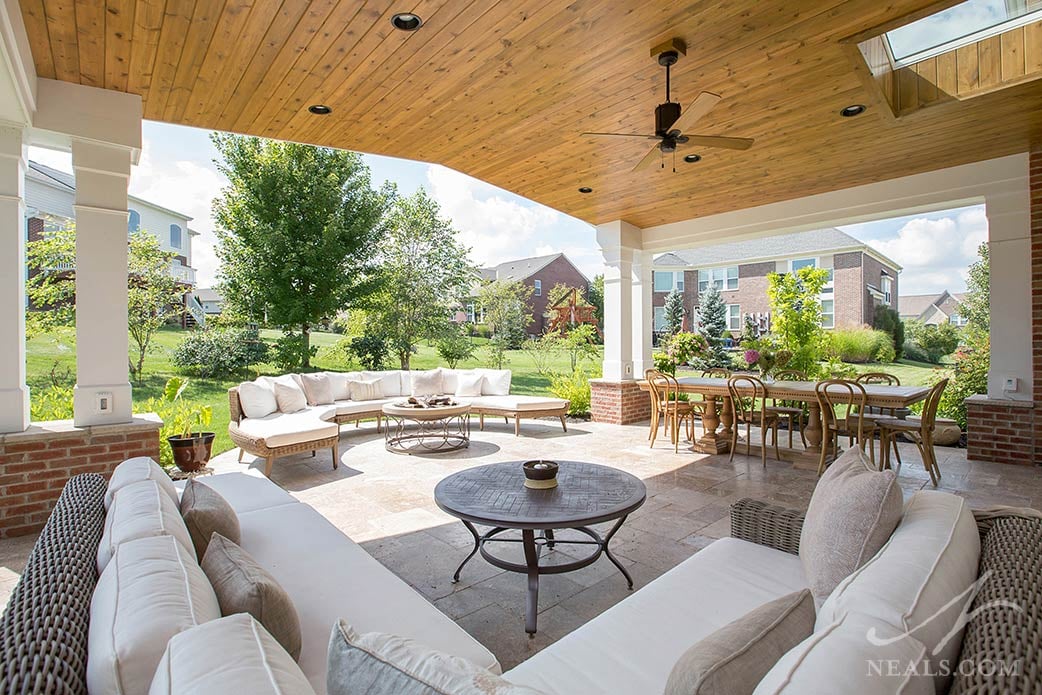 Outdoor Living Project in Mason
As much as we enjoy the indoors, when the temperature and weather are right, there's a lot to be said about relaxing outside. A roofed structure large enough to cover all the furniture you'd like to include is one of the best ways to accomplish this. There are many ways these open-air outdoor rooms can be designed. If there is a patio or deck out your back door, a structure can cover this area, providing comfortable access. If you have space further out in your yard, a detached structure can be built in a suitable location. Including a structure in your outdoor living project provides value to your home and yard by allowing you to use more of your property.

A cousin to the outdoor structure is the pergolas. Pergolas provide some shade and are often used between yard areas or in places where full shade isn't necessary. A pergola uses beams spaced at regular intervals to form a semi-open covering. Garden-lovers may enjoy a pergola used to grow climbing plants.
Outdoor Kitchen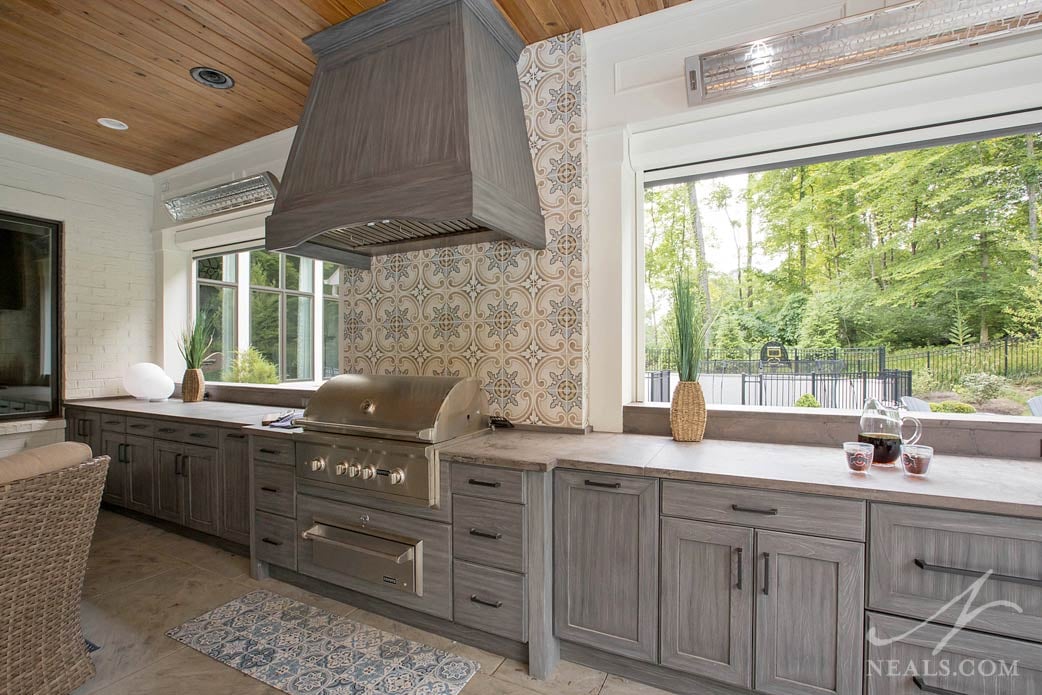 Outdoor Kitchen Project in Indian Hill
One of the joys of having a backyard is having a place to grill. Whether you are a summer griller or use it year-round, you would likely enjoy an outdoor kitchen. Outdoor kitchens swap interior appliances for those suited to the outside and can provide many of the same conveniences and functions as your main kitchen. This is a useful project to include if you often entertain or if you would like to have drinks and meals handled outside so you don't have to keep going in. An outdoor kitchen can include a grill or other barbeque equipment, warming drawers, under cabinet fridges, sinks, and of course storage so that your exterior kitchen can have its own separate items.

An outdoor kitchen can be any size you need and depending on where you install it, can use different materials. How much your outdoor kitchen looks and feels like an indoor kitchen is up to you!
If you have a Cincinnati area outdoor living project in mind, we'd like to discuss it with you! Click here to sign up for a call from our team.