The holidays are a time to gather with friends and family for celebrating, usually around food. Perhaps this year, you found yourself in a relative's stunning new home, or maybe it was your turn to host, and your kitchen was barely up for the task. As we head into the New Year, we'd like to fuel your imagination for the possibilities for your kitchen next year. Here, we'll take a look at four amazing kitchens designed with entertaining in mind.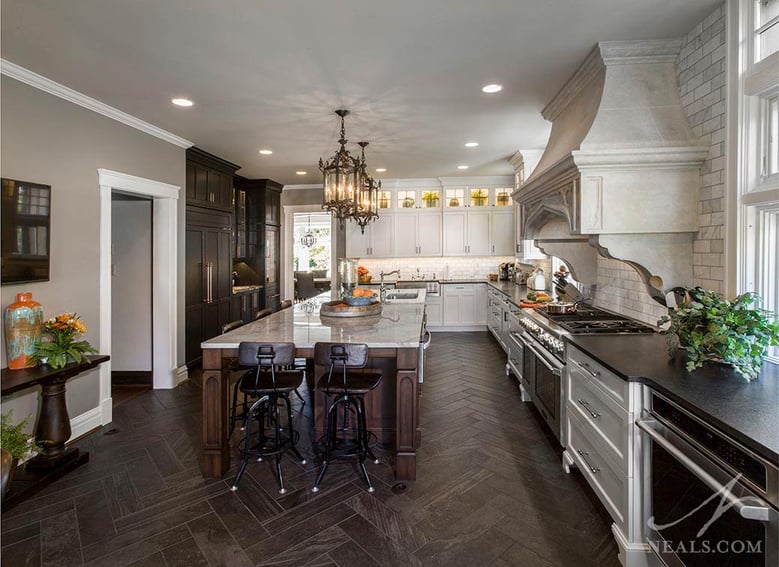 See more pictures from this Hyde Park remodel.
This kitchen project in Hyde Park took four separate spaces and combined them to create a large space that can easily accommodate a group. The space also features two traits that any host should consider in a kitchen remodel. Space was allocated near the dining room for a full wet bar to help guests get drinks without having to get into the functional zones of the kitchen. Everything needed for refreshments is situated in an easy help-yourself setup that guests can navigate on their own. At the end of the long room, instead of using the space for a kitchen table, the homeowners designed the space as a secondary sitting room. This allows guests to congregate comfortably in the kitchen (where everyone ends up eventually anyway), instead of loitering around near the island where meal prep may still being going on.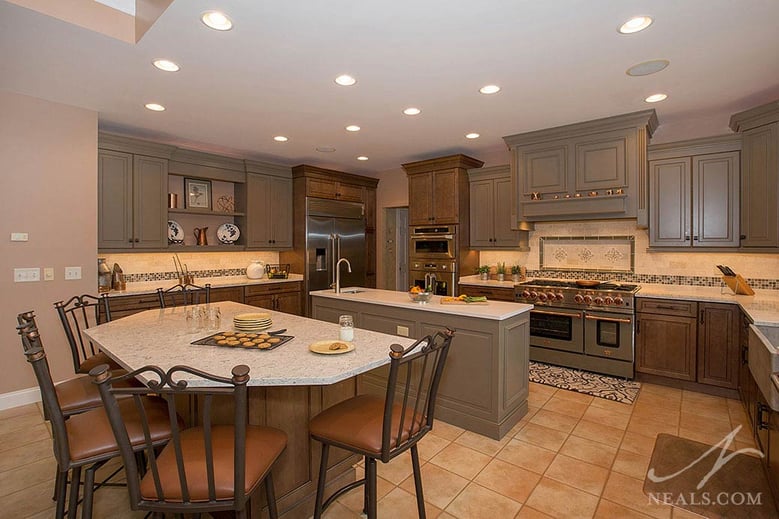 See more pictures from this Morrow kitchen.
If your kitchen's square footage allows for it, consider the use of two islands, such as this kitchen in Morrow. The homeowners enjoy large cooking and baking parties with friends. Having a second island designed specifically with that type of gathering in mind is a great for ensuring that guests are comfortable and feel like they have their own space, rather than encroaching on yours. Consider designing one island to double as a table placed outside the working triangle, while the other is designed as a working zone with whatever practical features you require.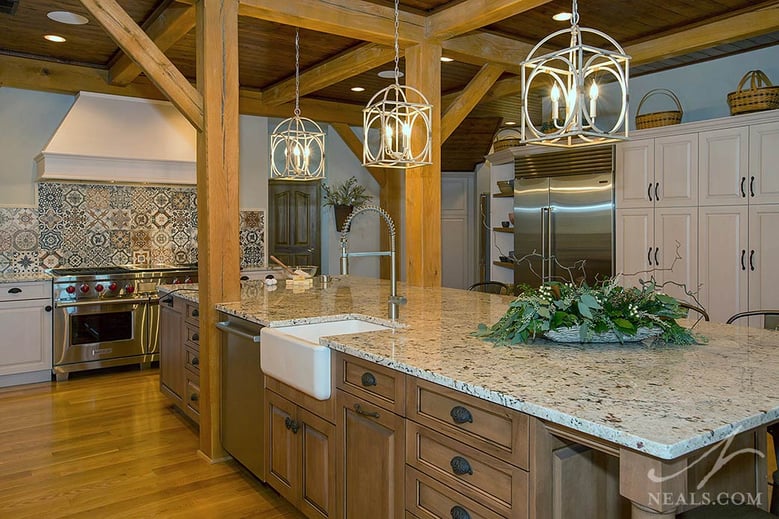 See more pictures from this Middletown kitchen project.
In this Middletown kitchen remodel, functional storage is the name of the game. Behind nearly every cabinet door is a solution for a specific type of item. Take a cue from this storage power-house, and consider the purpose of every drawer and cabinet in your kitchen, and what it may need to maximize its function. Quality cabinetry, such as Wood-Mode's semi-custom Brookhaven line, offers interior features such as pull-outs or interior drawers that can handle everything from your collection of measuring cups to your massive fine china collection. When everything has a place, and that place is designed for it, entertaining for the holidays and welcoming guests into your kitchen is that much more simplified.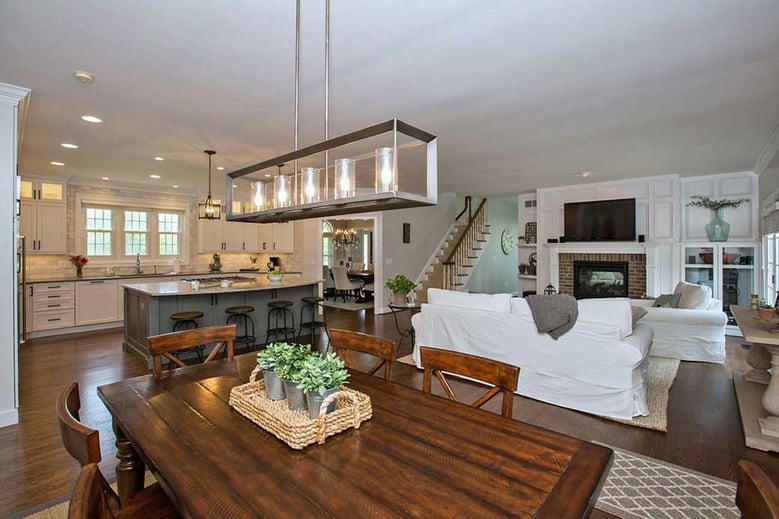 See more pictures of this Loveland kitchen.
Some families like to go all into the holiday meal prep together. In those cases, take some inspiration from this Loveland kitchen. The kitchen is wide open to the dining and living rooms, and the entire space feels roomy and welcoming. The island at the center is a large working space that can easily allow several people at once working on their own piece of the holiday meal. The working triangle is also ample, with plenty of space between the three points (sink, cooktop and fridge), everyone can be using each zone as needed without getting in the way of someone else (at least not too much.) If your family enjoys the process of preparing meals together, consider how your kitchen can handle differing tasks without having to be on top of each other to get them completed by dinnertime.