Kitchen hardware has the distinction of being one of those important elements that are as important for function as for style. Hardware is a key piece of the design scheme of a kitchen, often helping to bring together the color palette or style direction of the whole space. It's also the way in which drawers and cabinets become easier to use in the most literal sense. It's no wonder, then, that kitchen hardware is one way that trends and popular design concepts are expressed. Though trends may or may not always work in any given kitchen plan, knowing what's popular can be a good place to start when figuring out what you want for your own space. Here are 4 kitchen hardware styles that are hot right now.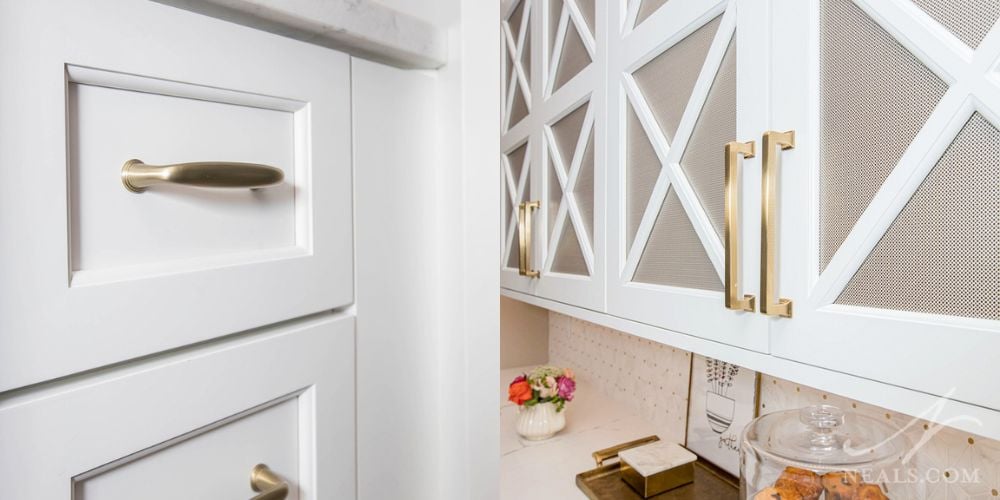 Gold & Brass Finishes
Whether it's polished bronze, satin brass, antique gold, or anything in between, the family of gold-toned finishes is hot in kitchen designs right now. Though brass hardware was at one time not considered stylish, better quality brass and gold finishes are now available that better convey a stately and glamorous look. This color family also sets itself off nicely from just about any cabinetry finish, making the gold finish category appealing for a variety of looks. The key to getting this hardware trend right is to opt for high-quality hardware that feels elegant and well-made and to make sure that the polish or vibrancy of the finish matches or compliments the overall design of our kitchen.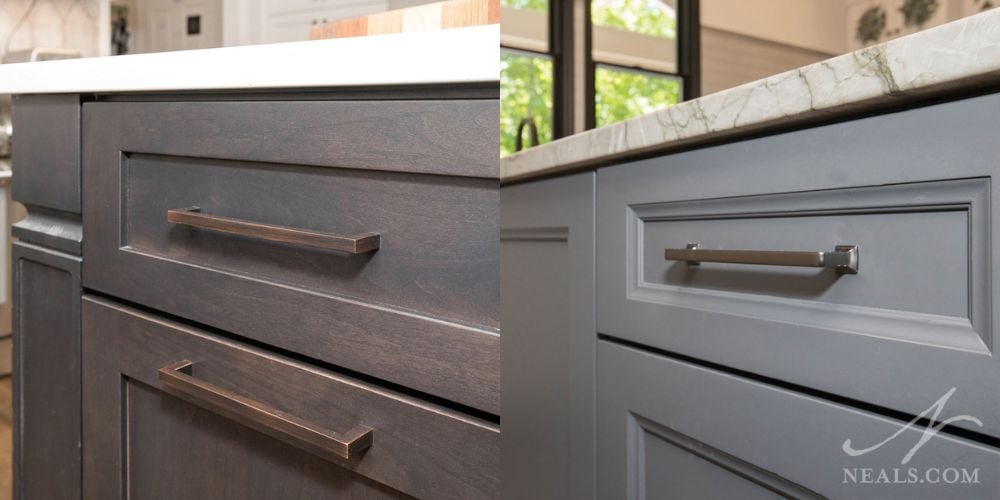 Boxy Shapes
Though we may think that curvy hardware is better to hold, that isn't always the case. Often times we're only holding a drawer pull for a brief moment, and the shape in our hands is generally imperceptible. With that in mind, boxy or angular hardware is having a trend moment this year. This style conveys practicality and a non-nonsense vibe which works very well in a traditional farmhouse or country-inspired space as well as minimalist contemporary kitchens. The amount of boxiness and the overall shape of the handle can come down to personal preference or the needs of your kitchen design. There's also so specific finish here, as this trend is more about the shape than the color. Ultimately you need to actually like the hardware you're going to grab every day; this trend tells us that boxy styles are worth considering.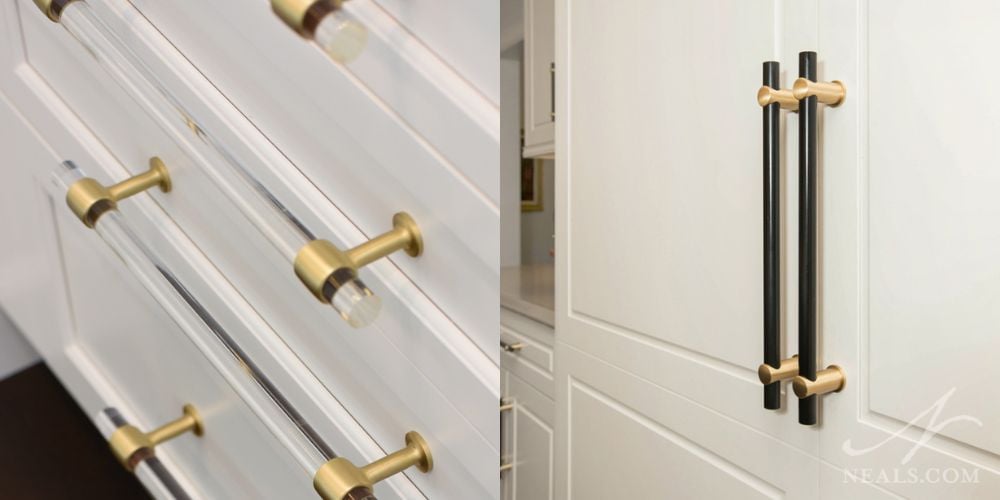 Mixed Materials
Sometimes we just want a bit more. In those cases, this trending hardware style is here for you. If you like the idea of more than one finish or if you want your hardware to have a bigger impact on the look of your space, then a mixed material handle might be up your alley. We're seeing this trend more and more in traditional designs as a way to add additional layers of interest and depth to the kitchen instead of adding more millwork or trim to the cabinetry. This hardware choice can't help but be statement-making. If this is a trend that feels right for your kitchen design, you'll want to consider how you like each element independently as well as what they look like together as one element.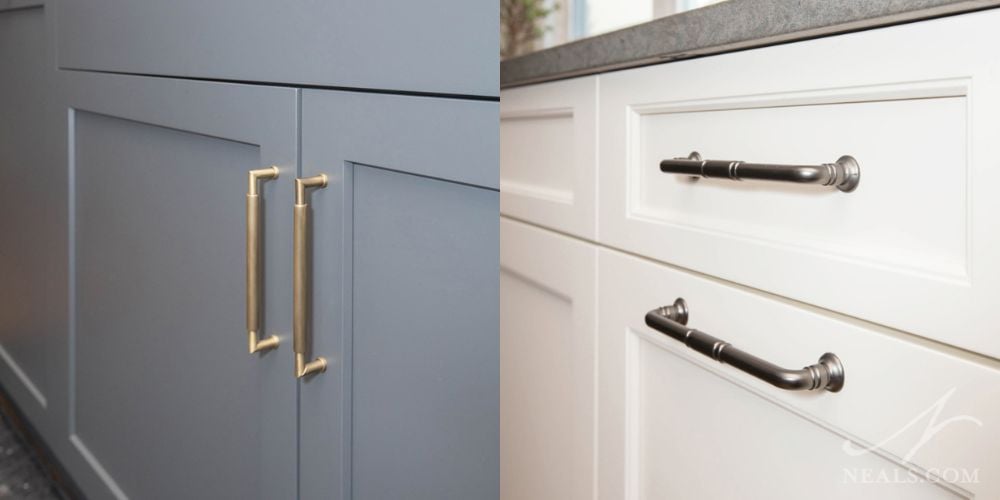 Subtle Dimensional Details
Hardware that is created using casting methods can include a variety of stylish details. While this was used in the past to create specialty pulls in all types of ornate shapes, the current trend takes a more minimalist or simplified track. Handles with clear but understated dimensionality are cropping up in kitchen designs of all styles. This trend favors subtle shaping or detailing to make plain handles a bit more interesting to elevate the handle beyond something ordinary. This is great for transitional styles that capitalize on using both contemporary and traditional elements without going too far in any one direction. This trend is also very accomodating to a range of preferences as the subdued dimensional look can be accomplished in nearly endless ways.
Ready to start working on the new style of your Cincinnati kitchen? We're ready to speak with you about your project!