With the days getting warmer and our desire to spend more time outside growing stronger, it would be no surprise if an outdoor living remodel is on your mind. For many homeowners, a backyard transformation is often based on a full wish list of features that encompass wanting a fun and relaxing space for the family and an inviting setting for entertaining. We spoke with Kevin Werbrich of Werbrich's Landscaping about outdoor living projects, and here are three often overlooked things he says you may want to consider.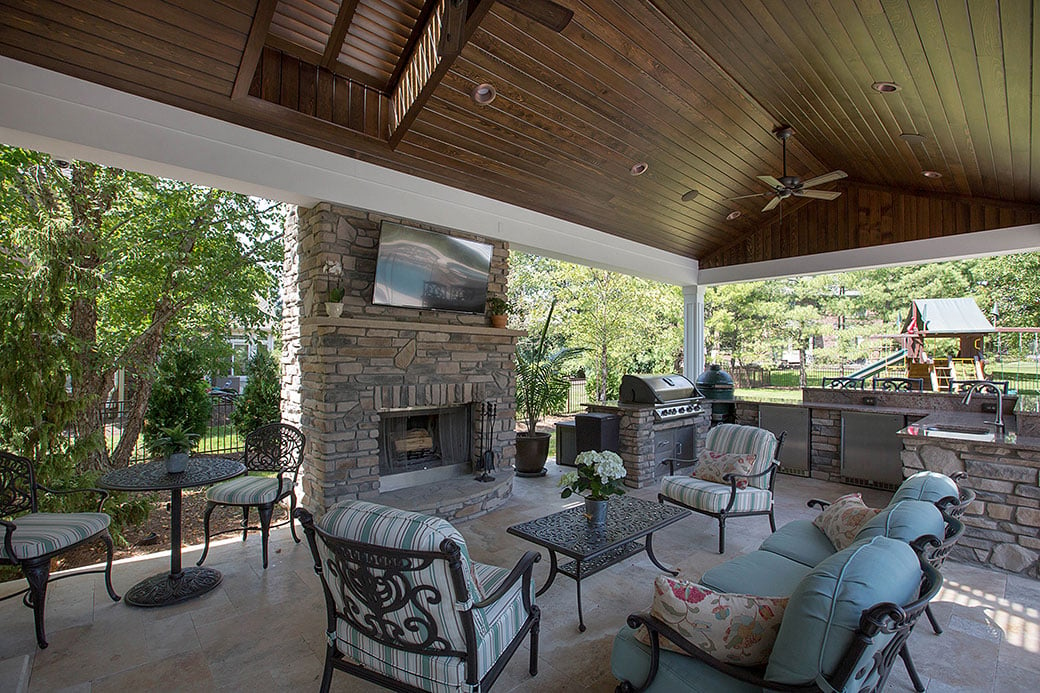 Outdoor Living Project in Montgomery
1. Natural paving stones are a better long-term investment than concrete.
Not that long ago, poured and finished concrete was a trending design choice for patios in outdoor living. Not only is it affordable, but new staining options created a wave of popularity. Unfortunately, like so many trends where what's good in the moment is often not as good for the long term, concrete as a flooring choice has turned out to be a non-ideal option. Over time, concrete will settle and between that and the weather, a poured concrete slab can create or crumble. Replacing or refinishing a concrete floor in an outdoor living space with an overhead structure or other integrated features is a costly and difficult process.
Werbrich highlights natural stone pavers as a better option. Pavers are laid on a prepared foundation that allows the surface to shift and settle in a slower and less noticeable manner, since each paver stone can move independently. Materials like travertine, porcelain, and Pennsylvania quartzite make for practical and stylish pavers. Werbrich does add a caveat, however. Even stone pavers should come with a warranty, since the natural material can still be damaged with time, wear and weather.
Outdoor Living remodel in Sycamore Township
2. Firepits need more space than you might expect.
A firepit or fire ring is a fantastic choice for the backyard, especially with families, and there are many ways to go about designing one. Firepits can be wood or gas fueled, modern or rustic, raised or integrated into the ground, and many more options. The thing to realize, however, is that whatever it might look like, it's still a fire feature and there are safety standards involved in where it can be placed. Generally speaking, there should be no other structures (besides seating or built-in benches) within a several foot diameter of the firepit. A firepit placed in a central location of your outdoor living project, therefore, limits what else can be added to that space.
Werbrich recommends designing projects with the firering or firepit situated at the far edge of the space, or giving it a dedicated space in a different area.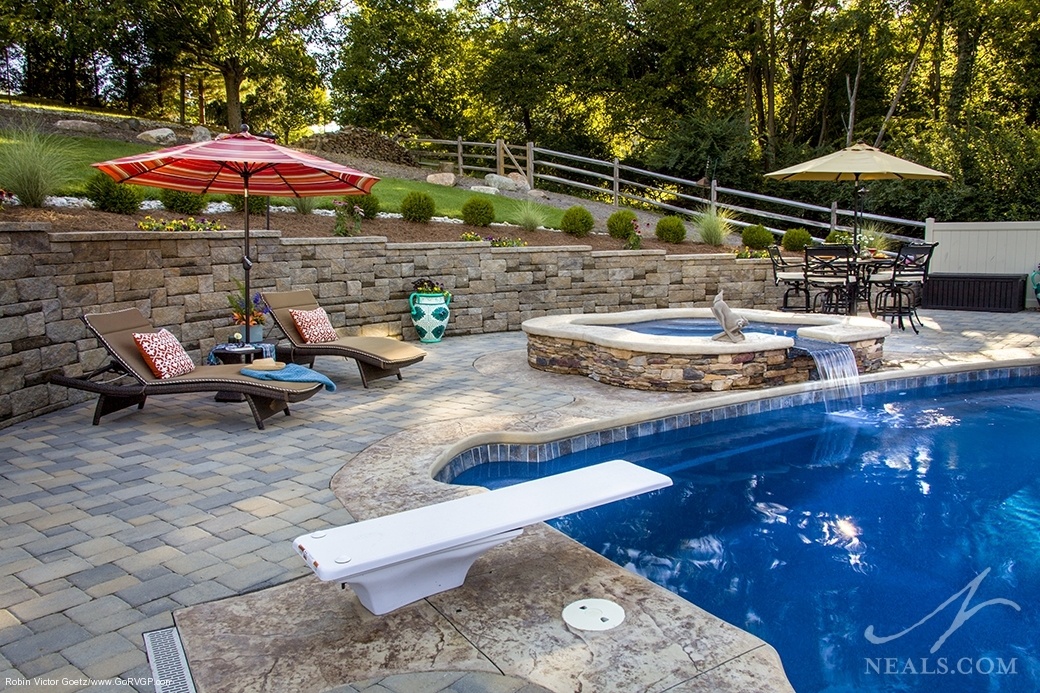 Outdoor Living remodel in Bridgetown
3. Drainage is the most important aspect of your outdoor living project.
"Drainage is the least exciting but most important," says Werbrich. You may not think about it this way, but your yard is actually a giant sponge. When you begin tinkering with the layout of your yard with the addition of patios, retaining walls, and structures, you're changing the natural effectiveness of your yard to soak up and redistribute water from rain and snow. If you haven't accounted for the ways your yard collects and diverts this water, the chance increases dramatically that you'll end up with a large puddle on your new patio, or worse, with water running directly into your home's foundation.
A key part of a successful landscaping plan is that it begins with planning out the drainage needs of your yard, accounting for the natural slopes and where you may be excavating. It's also important to realize that your outdoor living space may require drains and gutters that you hadn't envisioned, so be prepared to discuss these visual elements with your landscaper if that's a concern.