A show-stopping, walk-in closet is perhaps the ultimate form of at-home luxury. With planning and a clear idea of how much space will be needed, a comfortable and well-appointed walk-in closet can be created in your home in a variety of locations. Here are three luxury closet ideas to get you inspired.
Boutique Attic Closet
In this Indian Hill master suite project, it was determined that the space needed to create a new closet could be carved out of the attic above the master bedroom. This lends the space its unique ceiling profile while also giving the closet a "secret room" quality. Though the room was painted white to help make it feel large enough, the details in the design add touches of glamour.
The homeowner's style direction, to create a boutique-like dressing room, pointed the way to keeping the closet storage open, with her items on display. The feature wall at the end was designed to display her shoe collection, and the mirror opens to reveal her purses. The carpeting is a tone-on-tone leopard print, which feels feminine and classic, while not competing for attention.
See more photos of this full master suite project here.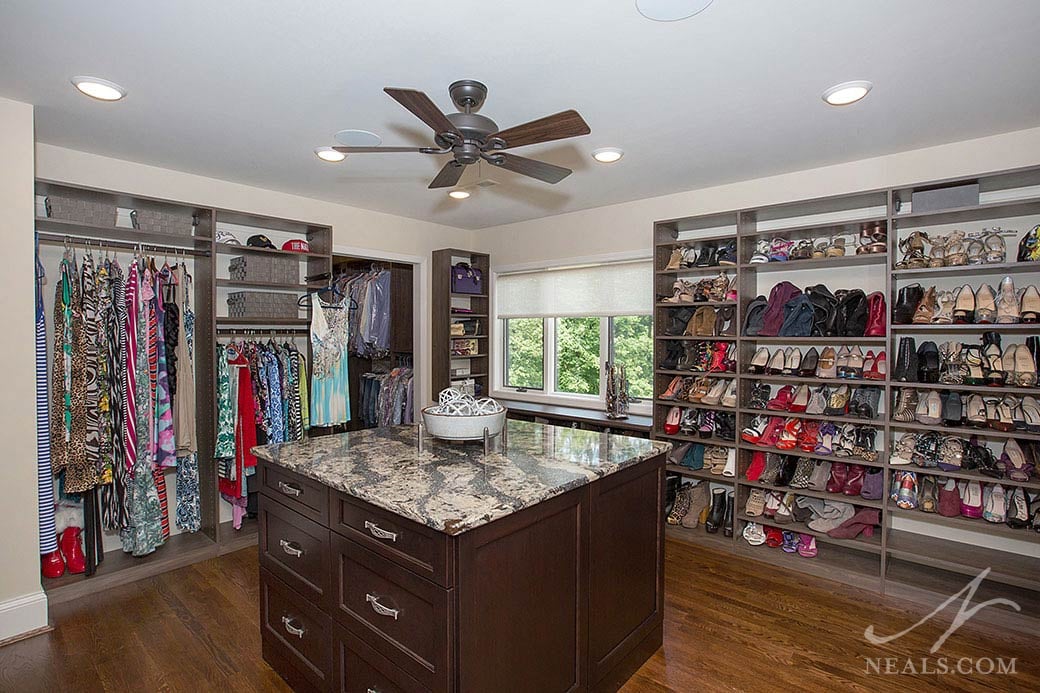 High-Capacity Dressing Room
For this Indian Hill homeowner, a bedroom around the corner from the master bedroom was the ideal candidate to convert to a new dressing room. This room is just one space in a larger project that connects together two bathrooms to form a large his and her master suite. In this closet, an island with large drawers grounds the room.
The defining feature of this luxury closet dressing room is its large storage capacity. A full dressing room is ideal for anyone who loves fashion and has a large collection of shoes, bags, and clothing. With near floor-to-ceiling hanging and shelving space, this dressing room is up to the task.
See photos from this full master bathroom suite project here.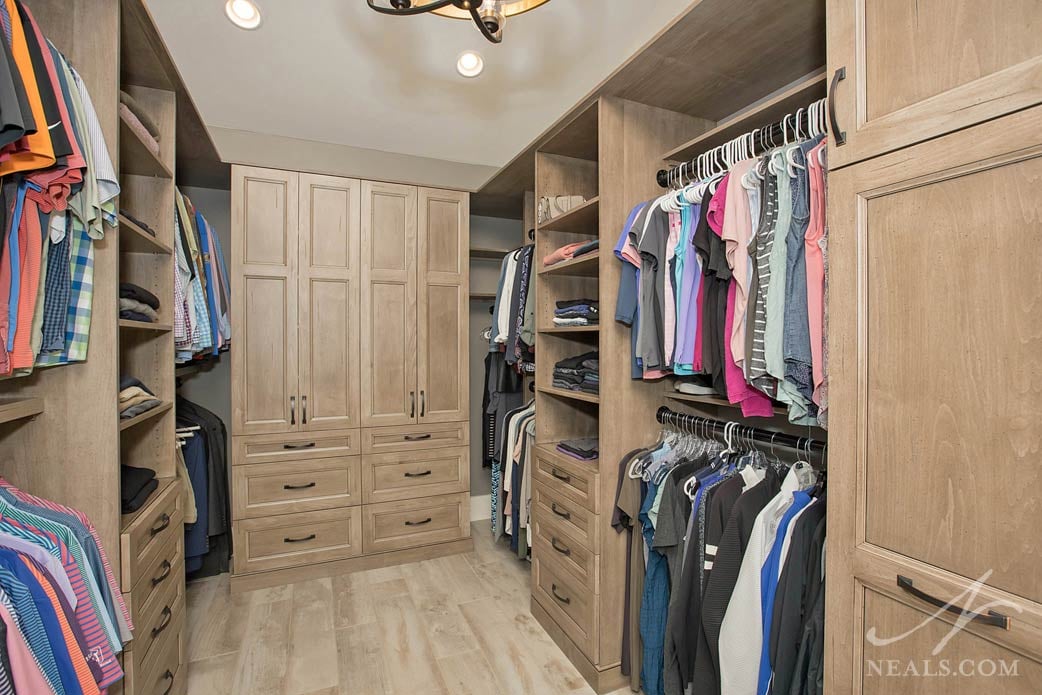 Shared Walk-in Closet
For a home where the only available space is an existing closet, luxury does not need to be left out. In this Loveland home, an alcove between the bedroom and bathroom was reimagined as a classic dressing space to be shared by the couple. With the limited space, luxury comes from not only the style (a traditional design with balanced masculine and feminine notes), but also from well-planned customizations.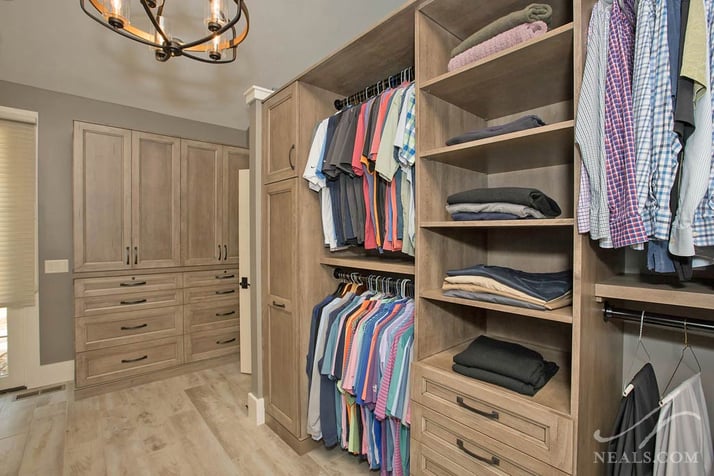 When your closet has been created with your specific needs in mind, such as how many shelved you need for sweaters and how wide your drawers for shoes need to be, it's easier to feel like the space is an opulent retreat. planning out the space this precisely also makes it easier to share the closet and still utilize cabinetry rather than having to stick with only open solutions.
See more photos from this full master bathroom project here.
If you're ready to create your dream closet in Cincinnati, we'd like to help. Sign up for a free consultation to discuss your project.