If you're the hosting family for the holidays, and your main floor feels a bit cramped to be comfortable, it may be time to consider architectural adjustments. Luckily, changing your home to be more accommodating for a crowd may not have to require a change of address. Here are three ways you might be able to improve your home architecturally that will make a big impact on how comfortably you host your family and friends.
We say "might be" because what is possible in your home in terms of changes to the architecture and layout will depend on many factors. This includes the way your home is constructed, especially in terms of how the walls and floors are supported, and where utility lines are located. Please be aware that these ideas are meant as suggestions for you to consider and consult with a professional about, but may not be feasible for your home's structural safety.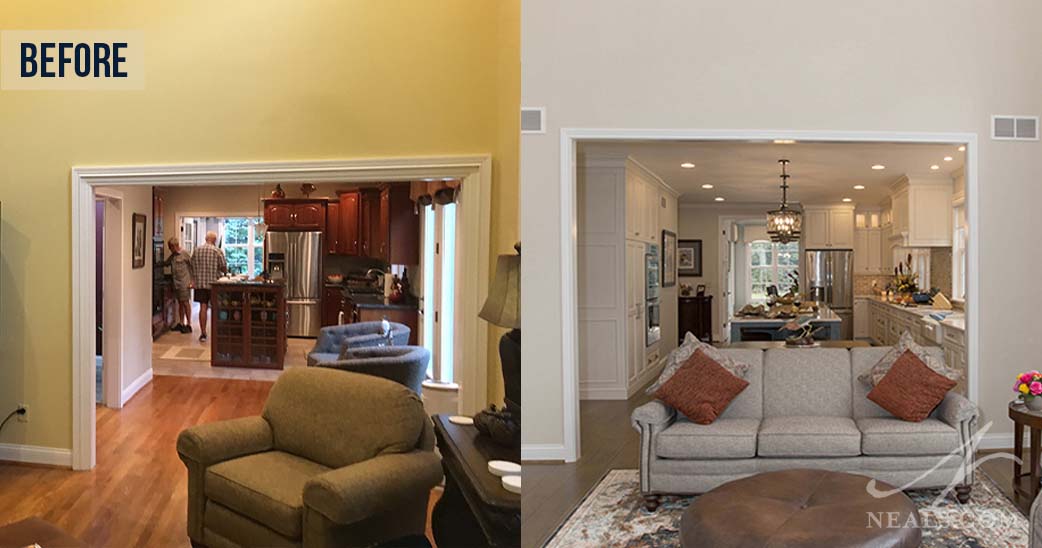 In this Williamsburg home remodel, the doorways on each end of the kitchen were enlarged for a clear view.
Open Doorways
Many homes have open doorways between rooms as a method of connecting spaces without having to open doors. While having this type of opening does go a long way on its own, it can often be undersized for real impact. Increasing the height and width of these doorways or openings visually opens the home and blurs the barriers between two spaces.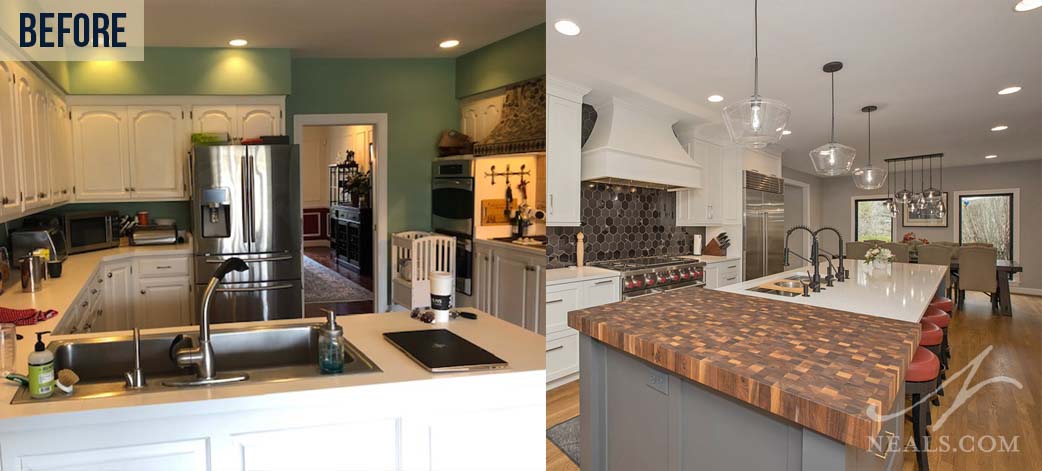 In this Indian Hill kitchen remodel, a wall was removed to extend and open the kitchen up to the dining room.
Remove or Relocate Walls or Other Barriers
Walls, half-walls, or sometimes also peninsulas can cut into the natural flow between rooms. Diverting movement to a single small point from one area into another can create a bottleneck that makes people feel crowded. This is especially the case around rooms where the meal will be and can make your guests feel like they're being herded to the food. If these barriers can be eliminated or rearranged, then the flow of movement can spread out across the space instead, giving everyone a bit more elbow room on their way to their seat.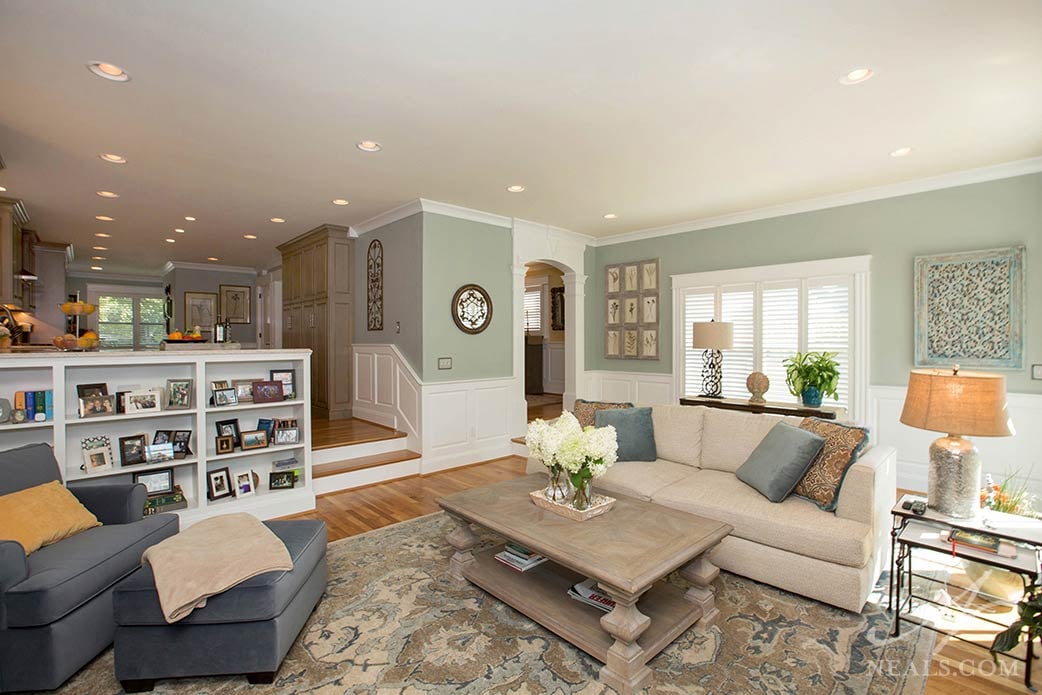 Doorways on either end of the dining room create circular flow in this Hyde Park whole home remodel.
Create Circular Flow
Some homes may have main floors composed of several independent rooms connected by doorways. Even with the changes noted above used as much as feasible, it still might not address a big factor in the comfort of your guests- easily finding a way out of the room they are in. Adding additional doors, hallways, or openings to your floorplan will create a circular flow in your home that will prevent your guests from feeling stuck in a room. In other words, look for ways to remove as many deadends in your home as possible.
Ready to discuss your Cincinnati home remodeling ideas? We're ready to help!