Spring has now sprung, which means now is a good time to take care of the last-minute maintenance tasks that will help ensure that your home is prepared for what spring and summer have in store for it. The biggest priority for your home is to make sure that you don't find yourself needing to handle major repairs or problems when the weather is blisteringly hot, or stormy, or in the middle of a vacation. Keep reading for a spring seasonal checklist of what to look into.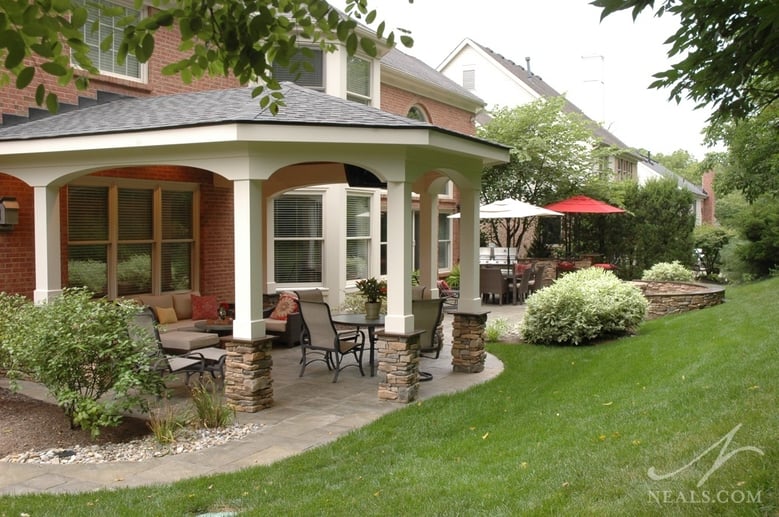 1. Take a look at your roof and keep an eye out for any shifted shingles or other signs of trouble. When the spring storms blow through, you want your roof in good shape to handle the beating.
2. Inspect the framing around windows and exterior doors to make sure that there are no spots where water leaks could occur. While you're at it, inspect your windows screens for damage, and get them installed so that they are ready to go when you're ready to open the widows to the fresh air.
3. Make sure that gutters and downspouts are free of leaves and debris so that rainwater flows properly. Check again after major storms where branches and leaves could have been removed from trees and deposited on your roof.
4. Switch directions on your ceiling fans so that they rotate counter-clockwise when looking up at them from below.
5. Check around your home and yard for issues such as low-spots where rain water can pool rather than drain, or where moisture can seep into cracks in your foundation. If you have any concerns about your foundation, have a professional come out and check for problems before you end up with a flooded basement.
6. Get treatments started to keep warm-weather bugs, such as ants, spiders, termites, etc. out of your home. Give your home a once-over for gaps or other places pests can enter, and keep an eye out for any sign of termite damage.
7. Test outside faucets and outlets for possible cold-weather damage.
8. Have a technician come out and get your AC unit ready for action. Be sure that the unit is clean and fully charged. While you're at it, change your filters inside.
9. Check all your smoke detectors, and make sure you recognize the signs of a natural gas leak. If you don't have one already, consider installing a carbon monoxide detector.
10. Stock up on batteries and other emergency supplies. Spring storms can be severe bringing damaging winds or tornadoes, and can damage power lines that may take hours or even days to repair.
11. Inspect the concrete around your home and repair cracks before they get out of control or begin to grow weeds or grass.
12. Get your yard equipment and gardening supplies ready. Make sure that your lawn mower is in good working order and that the gas tank is filled. Consider having the blades sharpened by a professional if you haven't done so in a while.