In the Greater Cincinnati area many people enjoy spending time at home with family and friends. This truly has been a spectacular summer and gardens are thriving. If you love the outdoors, you may be thinking about how to transform your yard into a living space for entertaining, relaxing, recreation and to extend the time you spend outdoors at home. Here are some questions to consider and action steps to take that will help get your project started.
Getting Started
Creating an outdoor living space begins with answering some basic questions about the property, the types of activities you enjoy, the neighborhood and locale and the architecture of your home.
Your Yard
As you look around your yard, what do like and dislike? Are there trees that are picturesque or are they obstacles? Do you have a level yard or is there a slope? How large is the yard? What would be the best way to enjoy your yard – a deck, patio, veranda, porch, enclosed porch, three-season room? Would trees or plantings need to be removed to add a structure or patio? Would you a retaining wall be needed or desired?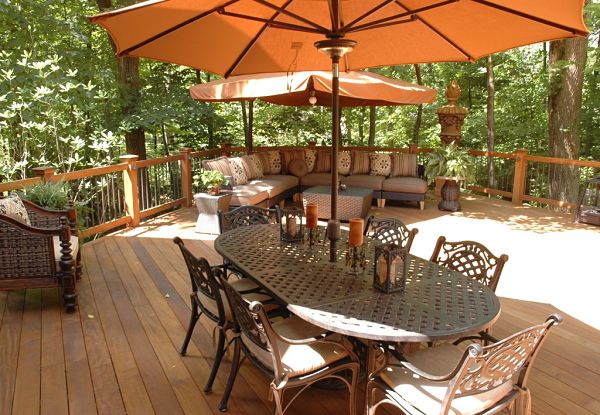 Your Outdoor Activities
An outdoor living space can provide a place to relax, read a good book or can be geared toward an active lifestyle such as swimming, gardening, barbequing, entertaining or outdoor sports. What activities do you enjoy doing outdoors?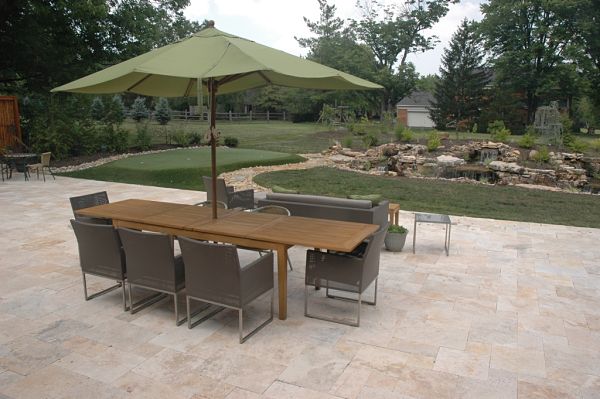 The Neighborhood and Locale
It's always important to consider your neighbors when planning an outdoor project. What types of outdoor improvements have they made to their homes? Are homes in the neighborhood spaced close to one another? Will you require some screening for privacy? If you are thinking about adding a pool you will need fencing. What type of fence is compatible with homes in your area?
Consider building guidelines if you live in a neighborhood that has a homeowner's association. There also may be town building codes to consider if you're planning to add an outdoor structure or fireplace to your home.
Your Home's Architecture
An outdoor living space should look and feel like an extension of your home and blend in with both the exterior and interior. Roofing, siding and trims of an outdoor structure should be compatible with the architecture of the house.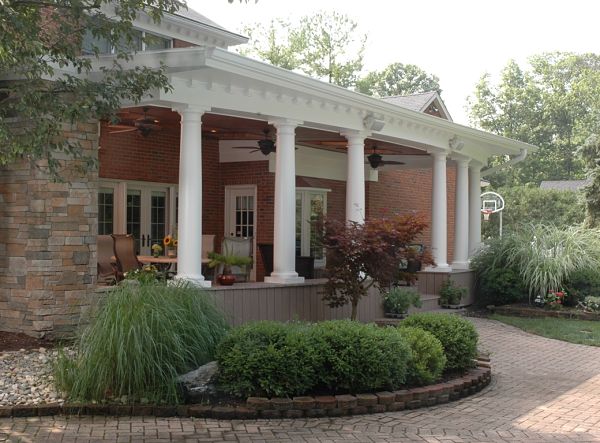 Create a Wish List
Successful projects begin with a wish list. A wish list should identify the things you NEED and WANT in your outdoor living space. It helps to collect photos of outdoor spaces with elements that you like. Look through magazines such as Midwest Living and the outdoor living sections of websites such as Houzz and Neal's. Having a wish list in hand is especially helpful when talking to a designer or contractor for your project and for setting a budget.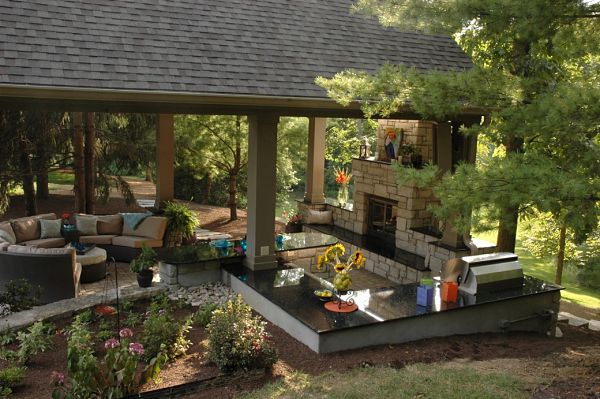 Talk with a Design Professional
If your plans include adding a deck, porch, three-season room, gazebo, veranda, pool cabana or other structure to your property, a professional designer can help you create a plan to optimize the aesthetic appeal and function. A professional designer will consider how the outdoor living space connects to the house, traffic patterns of users, safety, maintenance and ways to withstand the elements of nature.
There are many new products on the market that make outdoor living spaces more functional and beautiful such as stone surfacing, decking, outdoor kitchen appliances, outdoor lighting, furniture, fireplaces and firepits (wood and gas). A design professional is knowledgeable about these products and how they may work in your setting.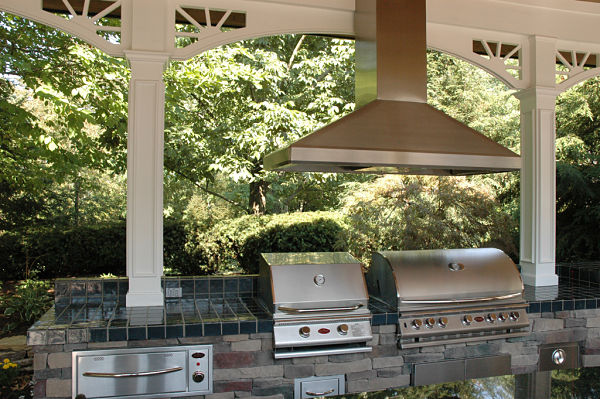 A landscape professional is another resource. Good landscaping involves creating garden areas that are suited to your locale and complement your home. If you have a small space, plantings should be planned so that the garden does not become overgrown in a year or two. If deer are a problem, it's helpful to know which types of flowers and shrubs are deer resistant. Slopes present a challenge and can be enhanced with retaining walls and appropriate plantings.