Pendant lighting is often used as the jewelry of a room. Since these types of lights come in a huge variety of styles, sizes, colors, and more, it's easy to use them as doses of personality in a room. This is especially useful in a kitchen, where cabinetry and counters tend to create a neutral foundation. Despite the wide variety of options available, pendant lights, like most items in design, do go through mild trends. Keep reading to find out the trends we've noticed in recent years.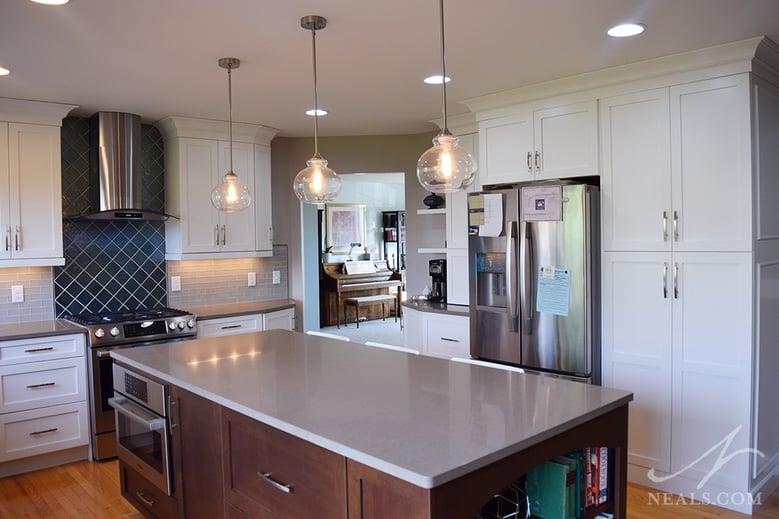 Clear glass globe pendants in this Lebanon kitchen remodel.
Clear Glass Globes
One emerging trend is to combine clear glass globes with interesting bulbs. Vintage-looking Edison-style bulbs are also hot, going along with this see-through trend. Since clear glass won't diffuse the light, the choice of bulb is most important. A warm, soft light will create a different look than a bright white light. To figure out the best choice, determine the activities that will be happening under the pendant, and go with the option that will provide the correct lighting. The globes themselves come in a variety of shapes and scales, from curvy to sleek, to suit just about every personal taste.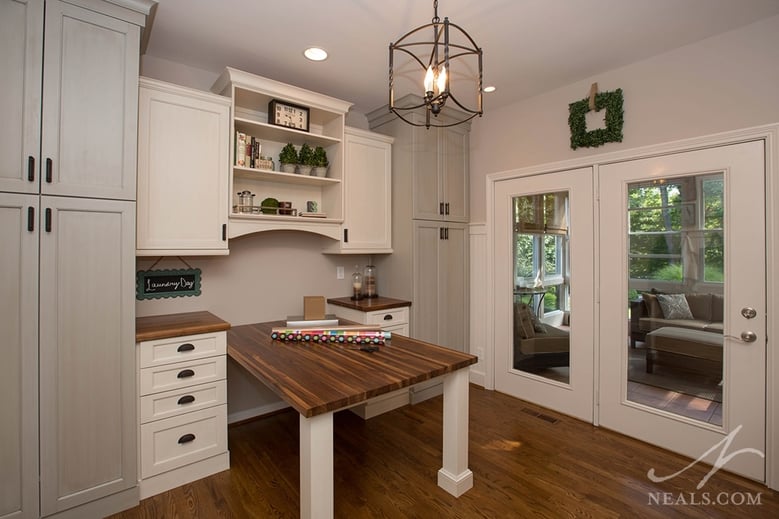 A cage-style pendant hangs in this craft & laundry room in Loveland.
Cages
Some newer trending pendant fixtures seem to have gotten their inspiration from bird cages. Basically polygon-shaped, these lights most often use wrought iron to form a metal frame around the bulb. The style lends itself well to both traditional settings, where the frame can be ornate, as well as more transitional rooms with a minimal frame. Some cage style pendants include glass panels, but others don't. In either case, just like the clear glass globes, the light bulb is an integral part of the look of the fixture.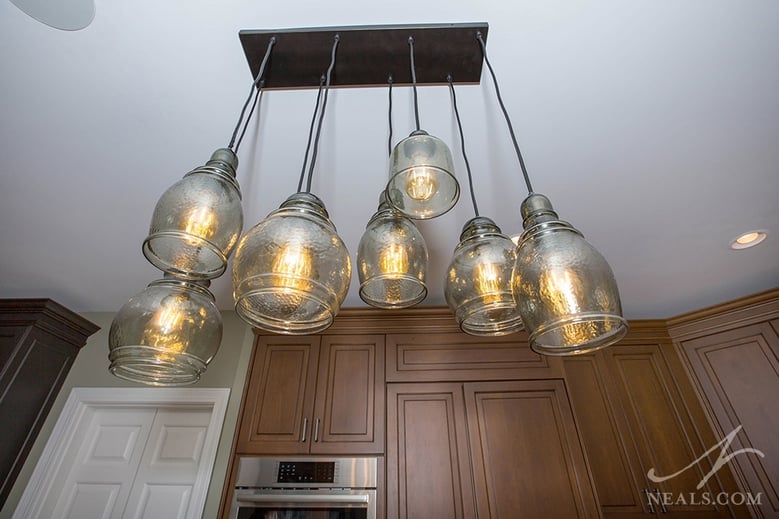 Cluster of various glass pendants in this Western Hills remodel.
Clusters
There's something about groups of lights that had made this pendant trend last for several years now. The basic principle is to take one or more variations of a small-scale pendant, typically in a simple glass style, and hanging them close to each other to form a cluster. The effect is most effective when the individual pendants are slightly different from each other in scale or form, but retain some similarity in the color or general style. There's a home-made quality to this pendant solution, since it can be created with a custom solution if the perfect pre-clustered fixture can't be sourced.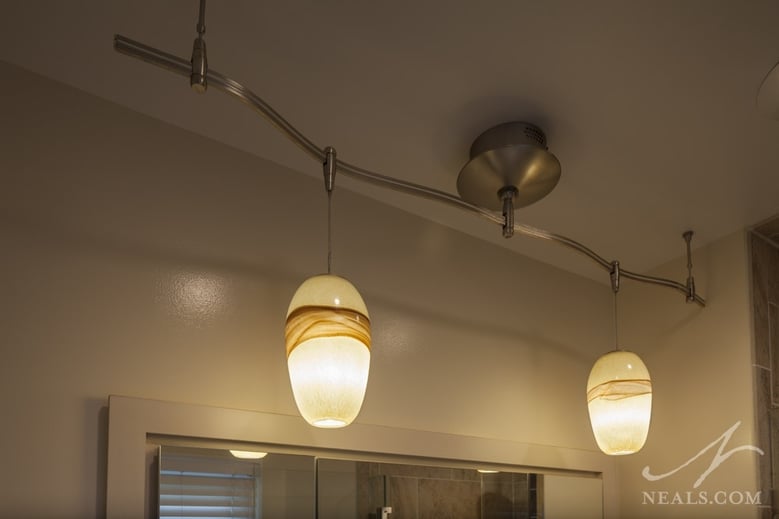 Handblown glass pendants in a simple orb shape in this Loveland master bathroom.
Casual Lines
Pendants come in a mix of traditional and contemporary styles, and both have appeal. In recent years, however, lighting in general has started to move into a more casual look. Pendants sporting low-key shapes and simple layering can be used in a huge range of styled spaces. Most often, the pendants use color or texture to add character so that the form of the fixture remains fairly straight forward. For this reason, we're seeing more and more hand-blown glass pendants that add a lot of character without going overboard in their shapes.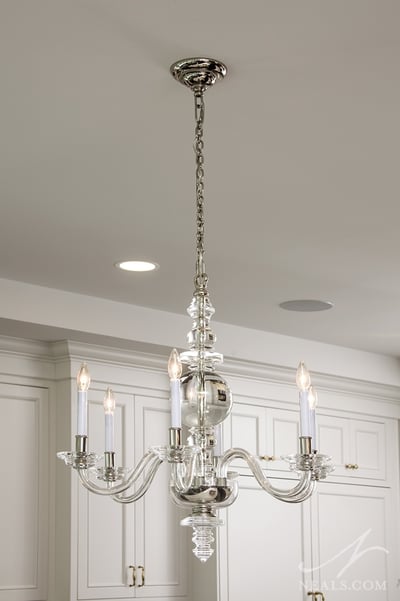 A glass chandelier in this Indian Hill kitchen remodel.
Lightweight Chandeliers
Technically a category on its own, we couldn't end this post without mentioning how we've seen chandeliers adjust to these newer pendant lighting trends. The easiest way to put it is that chandeliers are becoming lighter in look. That isn't to say that the traditional shapes of the classic chandelier is going away. Instead, these staples of traditional lighting are being crafted in new materials or stripped down to basics. The result is a traditionally-minded light that no longer tries to compete with the rest of the room.