The Greater Cincinnati region has several neighborhoods with scenic views. Not every home was built to capture them, however. As we've remodeled around the area, we've had the chance to maximize how much a home takes advantage of the landscape around them. Here are a few photos and design ideas of our favorite remodel projects with a view.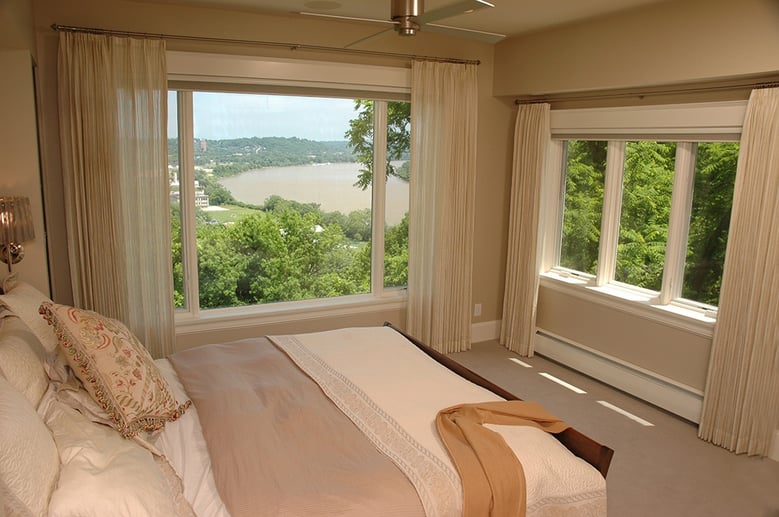 There are several pockets of homes along the Ohio River that offer expansive views. In this East Walnut Hills remodel, an attic space in a classic brick home was opened up to create a new bedroom with large windows taking full advantage of the home's position.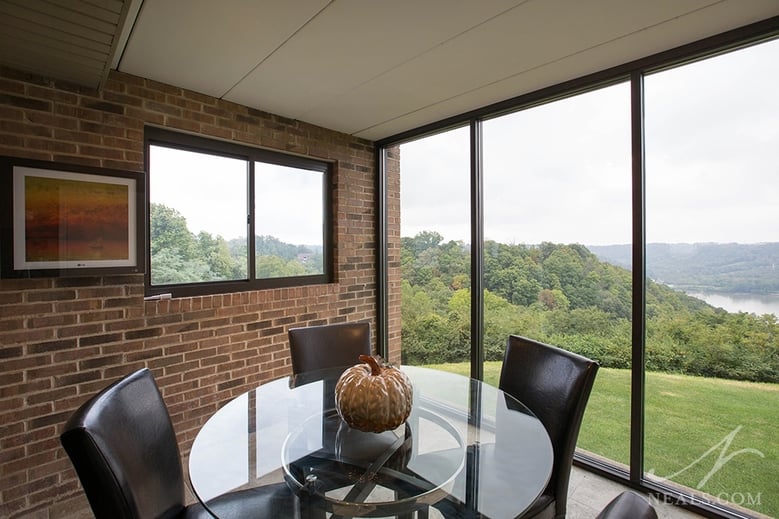 In Delhi, this condo sun room gets a similar view. Here, the original windows that had cross pieces that cut through the view were replaced with large floor-to-ceiling windows to let the room look and feel more like a part of the river landscape beyond.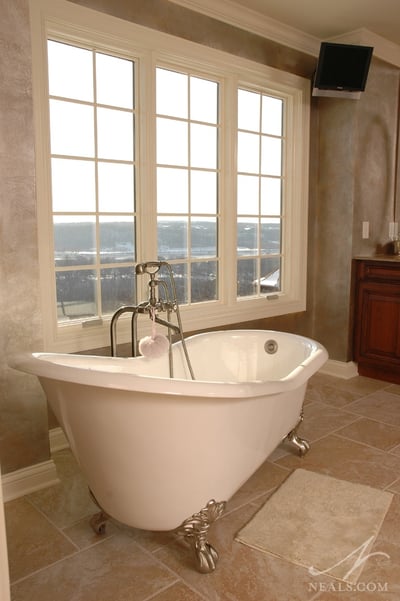 The bathroom of this Covedale home was the best place to see the river valley, but the river itself was not directly in view. To make the most of it, a new soaking tub was installed near the window facing the river, maximizing the home's vistas.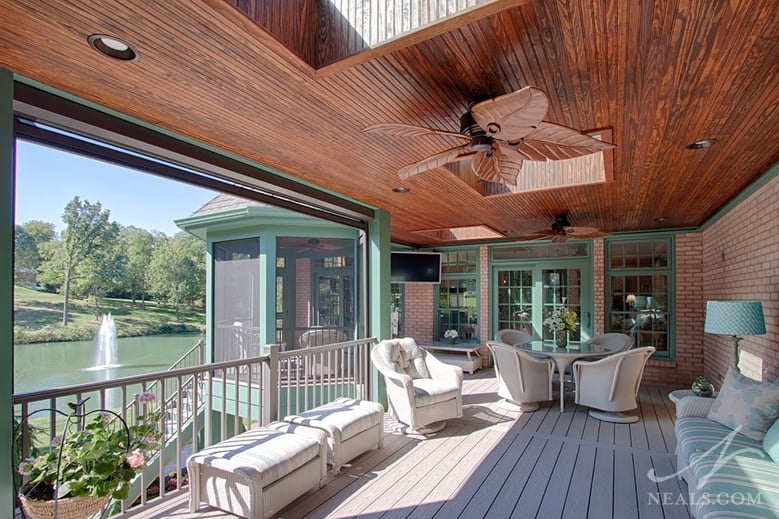 Not every home in the area has river views, but there are still plenty of landscapes to enjoy. A small lake and fountain near this Colerain Township home create a beautiful backdrop to the remodeled porch. Motorized screens allow the homeowners to enjoy the scenery without the nuisance of bugs.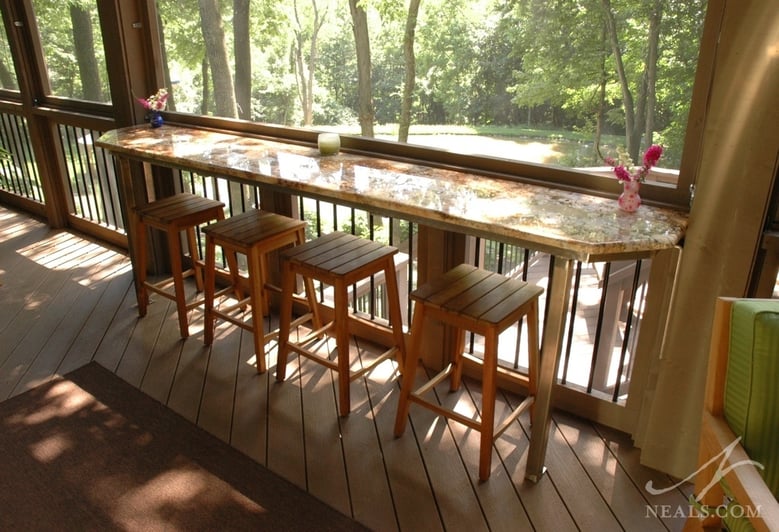 Even on a secluded and wooded property, a home may have views worth capturing. For this Delhi screened-in porch addition keeping the walls clear of obstruction, a counter was installed that lets meals be enjoyed while looking down on the pond below the house.