With an open and spacious back yard, the original outdoor space behind this White Oak home seemed disproportionately small and close to the home. With no real room to do much more than grill out, the homeowners wanted to take advantage of their space by creating a sheltered area that would work for a variety of outdoor activities, and expand the landscaping outward to ensure that their outdoor entertaining didn't feel stuck to the side of the house. The new outdoor living room and patio combination is a spacious addition that's ready for anything.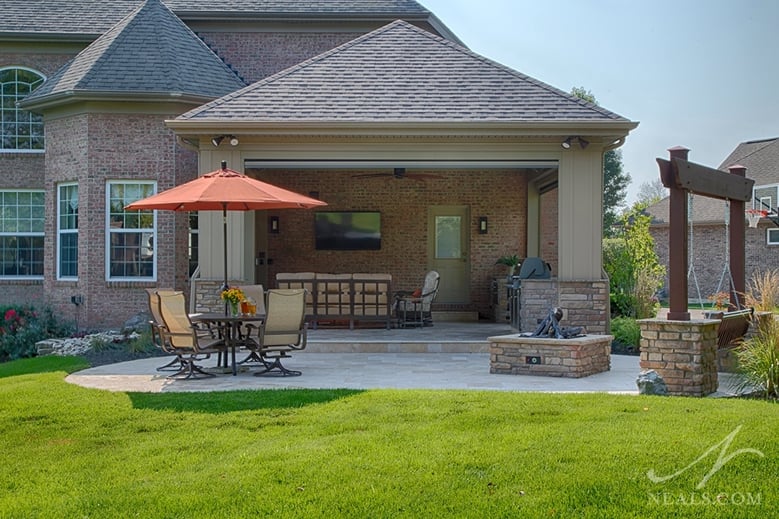 Before the remodel, the patio, featuring an organic rounded shape, had the right idea, but the wrong scale. In the new design, a substantial structure was added to the back of the home, pushing the patio outward into the large lawn. To prevent the structure from looking too delicate against the large brick shape of the home, the support column were designed at a larger scale.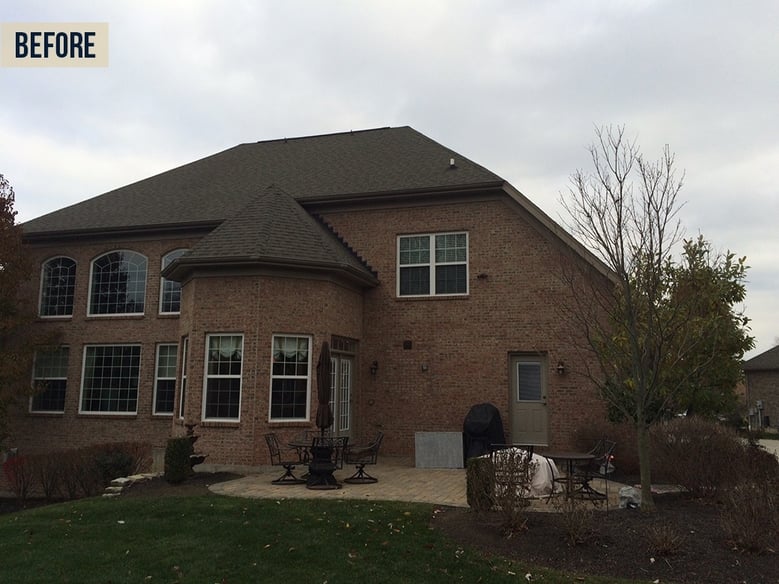 Landscaping around the covered patio directs guests into the new areas, and adds a playful, organic element to the solid and large structure. In the image below, the playground at the back of the yard gives a sense of the expansive lawn the project was designed to take advantage of.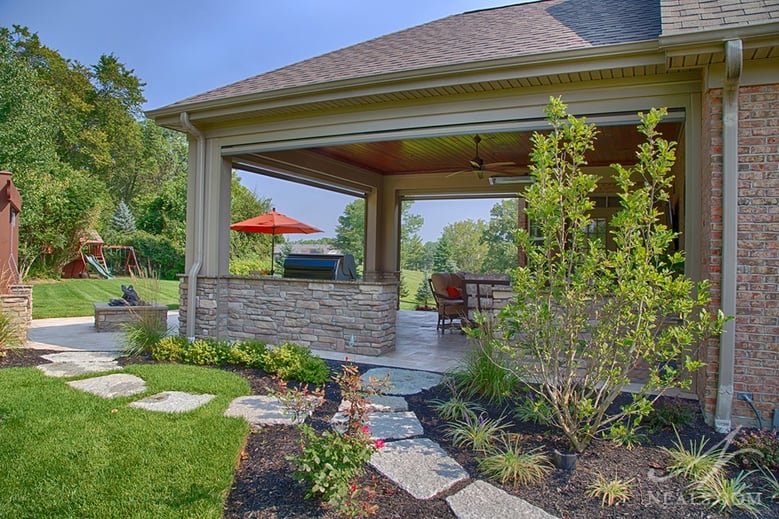 One of the important inclusions is the ability to close the covered patio off with motorized screens on three sides. This created a technical challenge due to the width of the structure, and how it attaches to the home. The front opening is 15' wide. When designing the interior of the space, it was important that everything was inside the screen's footprint.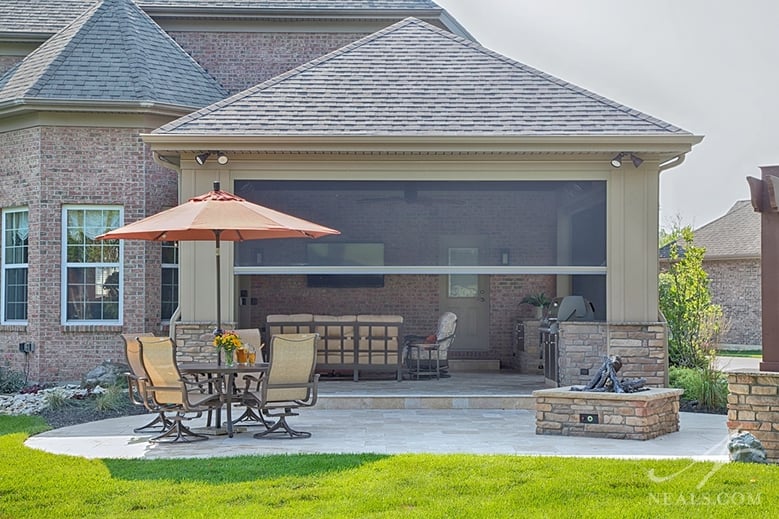 The space under the roof is a comfortable and spacious outdoor living room. What looks like half walls from the sides are actually two counters for the outdoor kitchen. A longer counter holds the grill, while the shorter counter near the house contains additional storage space and a place for food during a party. The ceiling is finished with wood for a warm and rich look. For warmer days, a ceiling fan keeps air circulating. In cooler weather, a heater installed over the grill area keeps the space usable for more time during the year.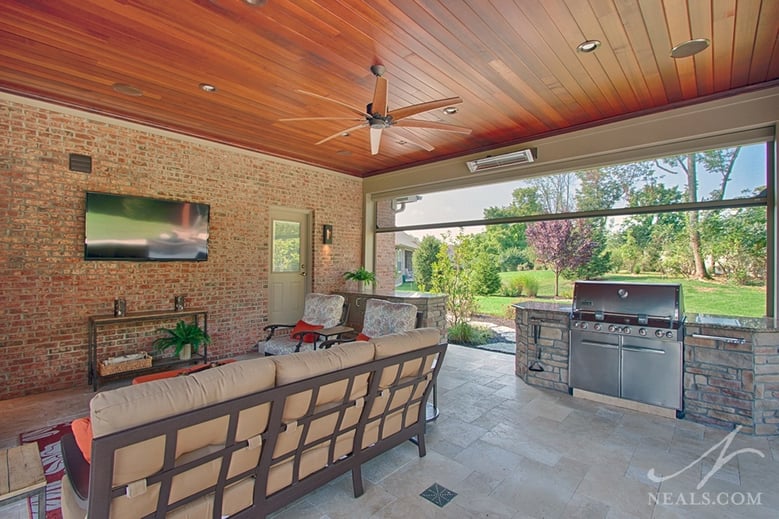 Out on the new patio, a raised fire pit increases the possibilities for entertaining in the new outdoor space. The swinging bench structure, which is inspired by the look of a traditional pergola, was a relatively last-minute addition. It adds a visually grounded feature at the edge of the patio that helps the new outdoor living area feel like the cohesive and tailored space that was always meant to be there.