While it was quite stylish 30 years ago, this master bathroom had become both dated and inefficient for the couple's changing tastes and needs. It was time to bring the bath into the 21st century with some panache.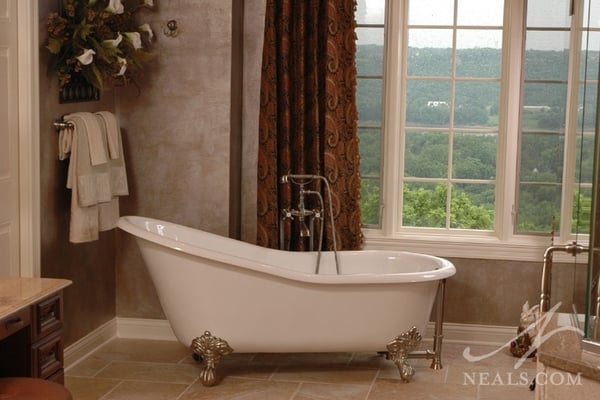 Typical of an early 1980's home, the original bath was a series of confined spaces including a commode room, walk-in closet, and separate his & her vanities. The update to this space called for opening these areas up. Since they barely used their once state-of-the-art jet tub (as it took up space and had become too difficult to get into and out of), the clients requested a clawfoot tub. They also desired an artistic, updated motif with earth-toned hues, a makeup area with a bench, and eye-catching hardware, lighting and accessories. They also wanted to improve their breath-taking view of the Ohio River.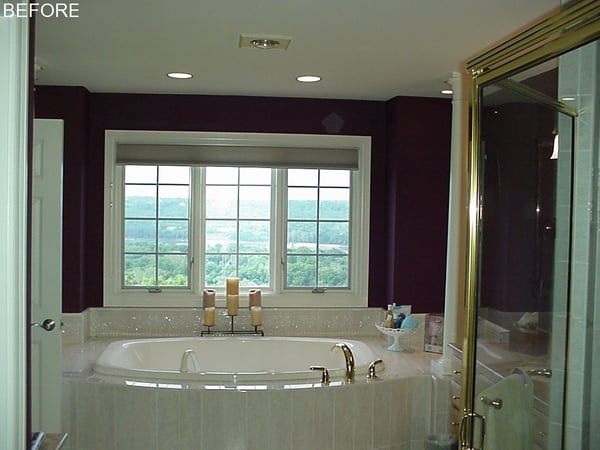 Space was initially gained by eliminating the decorate columns, cramped commode room, and tub deck. This opened up the square footage to combine the vanities on one wall and include the makeup area on another. Additionally, the door from the bedroom was replaced with a space-saving pocket door.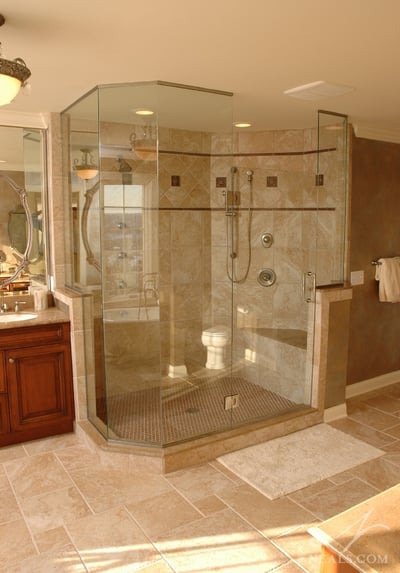 The space gained with the removal of the old tub deck also allowed for a larger, well-equipped shower. This became a focal point that complements the other features of this dazzling new master bath. The new shower offers a host of comfortable and comforting luxury features, including a built-in shower seat, wall niches, a variety of shower heads, and eye-catching tile work.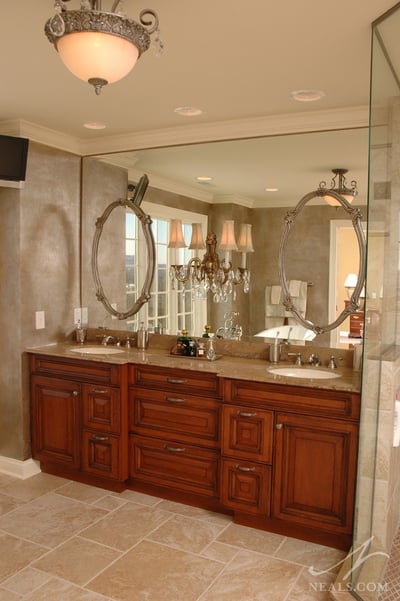 The mirror-on-mirror design over the vanity showcases the artistic style in the room. A chandelier style sconce is mounted on the mirror for a romantic touch. All elements and accessories work together to meet the clients' desire for a unique remodel.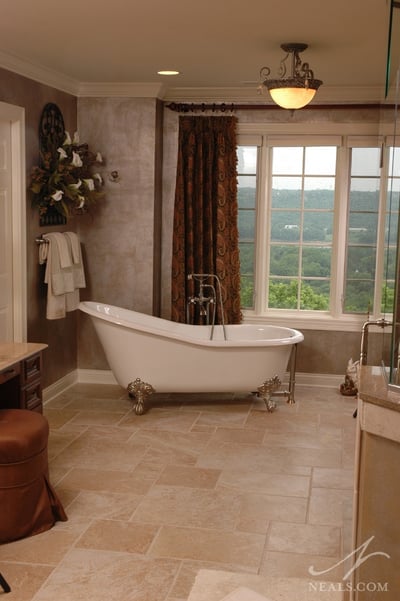 The clients' splendid river view was enhanced by installing larger windows. The charming clawfoot tub is placed so that the clients can walk right up to the window to enjoy the view, or enjoy it equally as well from the comfort of the soaker tub.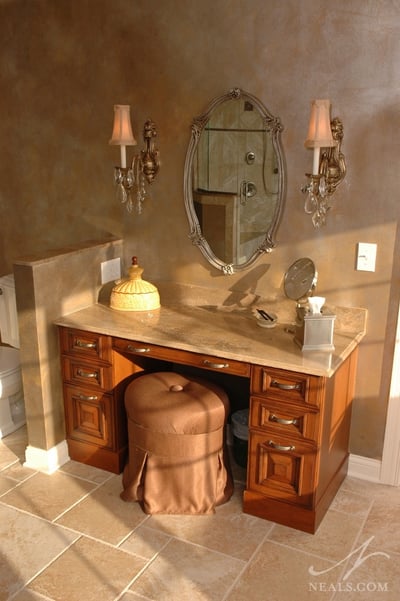 Rounding out the details, the floor was finished using random-sized square ceramic tiles with tumbled edges, creating a rustic look for more interest. The walls were painted using a faux finishing technique to inject more artistic style and enhance the earth-tones.