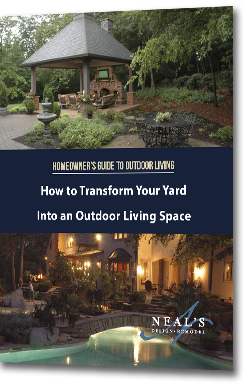 Have you had enough of winter weather? Do you find yourself daydreaming about the warm sunny days of summer? You are not alone. During these cold, blustery days we compiled a new resource for homeowners, "How to Transform Your Yard Into an Outdoor Living Space." In this 16-page guide you will see some of the best outdoor design ideas for recreation, relaxation, entertaining, outdoor cooking and creating a backyard oasis. There are many photos of projects we've built for customers residing here in the Greater Cincinnati area.
A yard with amenities is a delightful haven. The best part is that it's just outside your back door. Add a patio for relaxing, a pool to cool down on a hot day or an outdoor kitchen for entertaining. An outdoor fireplace and hot tub can be a perfect setting for a romantic evening or a place where the family can roast marshmallows and warm up the kids after a swim. A screened porch is an ideal spot to read a book or enjoy a summer's eve with family and friends.
Creating an outdoor living space begins with answering some basic questions about your property, the types of activities you enjoy, the neighborhood and locale, and the architecture of your home. You'll find those questions in the guide. Here are a few examples:
As you look around your yard, what do like and dislike?
Are there trees that are picturesque or are they obstacles?
Do you have a level yard or is there a slope?
What do you feel would be the best way to enjoy your yard – a deck, patio, veranda, porch, enclosed porch, three-season room?
Would a retaining wall be needed or desired?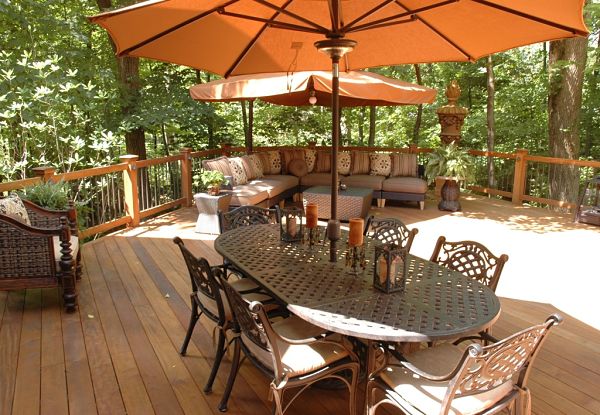 In our Outdoor Living guide you will many find ideas to bring the outdoors into your home. There's a complete section on outdoor additions, which are structures that are physically attached and part of your home. Additions include:
Open and Screened Porches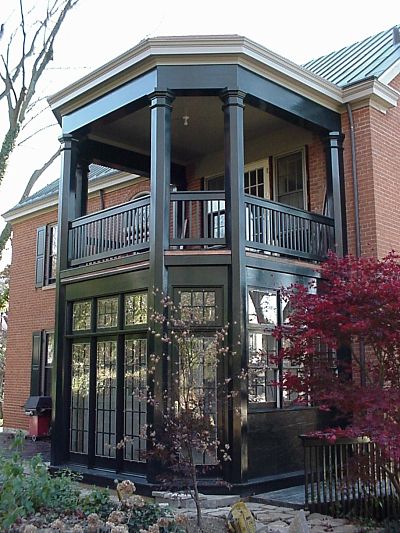 You will also find photos and information about outdoor structures, which are not physically attached to your home. We explain the differences between the different types of outdoor structures and show how they can transform any backyard into an outdoor living space. Outdoor structures include: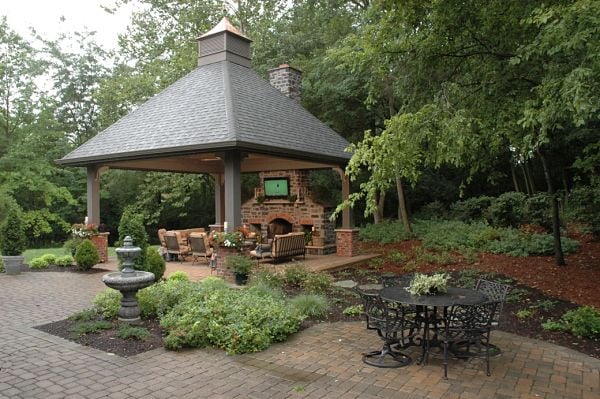 The guide also covers water features, which add fun and elegance to a backyard. A pool is often the center of outdoor recreation activities and can be a beautiful addition to a garden at night. Check out "pools plus" in the guide to see projects with pools, hot tubs, waterfalls and fountains.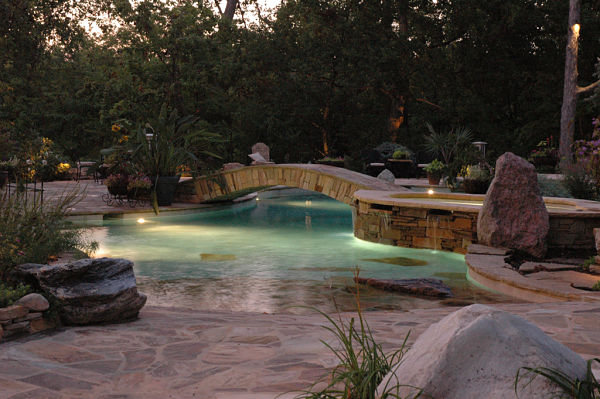 Outdoor cooking and entertaining during summer months is enjoyable with an outdoor kitchen. Kitchen appliances are now being made for outdoor use. In this section of the guide you will see some of the latest outdoor appliance products along with design ideas for setting up a functional kitchen and bar.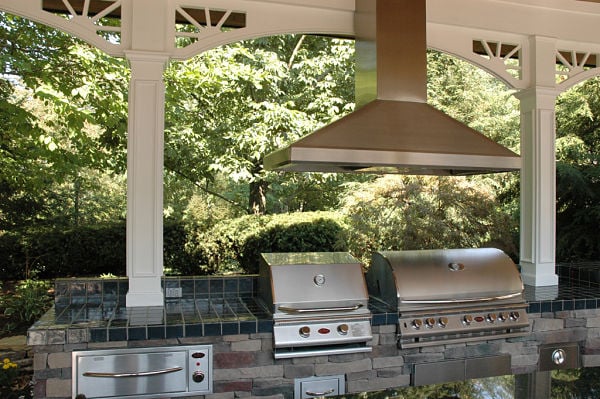 If you want to extend the time you spend outdoors, consider a firepit or a gas or wood burning outdoor fireplace. The guide includes many examples of how Cincinnati-area homeowners have added these features to their backyard projects.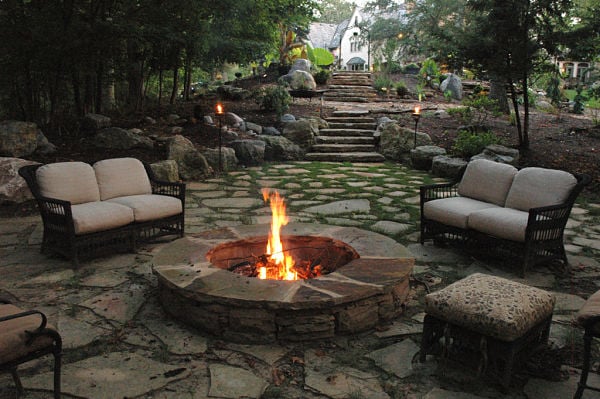 We hope you enjoy "How to Transform Your Yard Into an Outdoor Living Space," and we invite you to share your comments.