People tend to get creative when planning a basement remodeling project and will add features that reflect their interests and lifestyles. Gone are the days of paneled walls, suspended ceilings, glaring florescent lights, remnants of linoleum and felted rugs. Basement living space is an extension of the upper level of a home. A typical basement remodeling project can involve enclosing mechanicals, adding walls to a 20-by-30 foot unfinished space, adding a 5-by-8 foot bathroom with toilet, sink and shower, recessed lighting, laminate flooring and adding a wet bar.
If you're looking for basement remodeling design ideas to transform your lower level into prime living space, we have a few for you to consider based on remodeling projects we have completed for homeowners right here in the Greater Cincinnati Area.
Here are some of our favorite uses of lower level space:
1. Game Room. Ever since American homeowners began to convert their basements into extended living space one of the most popular uses has been a game room. In the 1960s and 70s one item that many families with school-age children wanted was a ping-pong table. Indoor games have changed. Today, homeowners may use a basement for a pool table or as a spot for video games. They may even add a basketball rim, dartboard or a putting space for a golfer.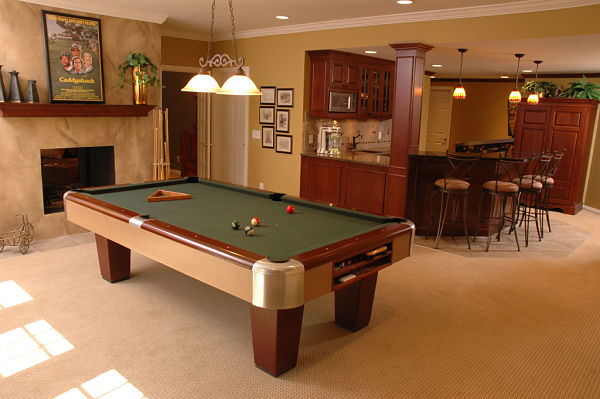 2. Wine Cellar. There is a growing number of oenophiles among us. If you are a wine connoisseur it's great to have a place where you can store your collection of reds and whites. A basement can provide proper storage space for an extensive wine collection and a large tasting table. A project we really enjoyed building was a "Tuscan" wine cellar.
3. Pub. "Cheers" at home, the place where 'everybody knows your name'. If you love to entertain creating a 'pub' at home can provide an atmosphere for enjoyable conversation and memorable occasions. A homeowner had a collection of artifacts from England and transformed a basement into a replica of an English pub complete with a "Beefeater" and Union Jack décor. There was a bit of whimsy when a castle door and a bookcase that opened to a secret room were added to the Tudor-style, hearth-warmed space.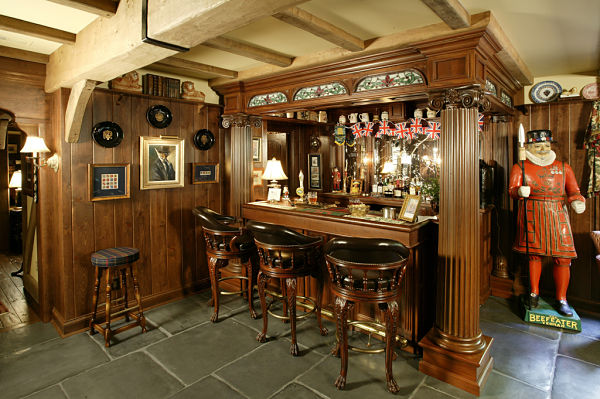 4. Home Theatre. Many of us enjoy watching movies and sporting events at home, especially during the winter months and gathering with friends to root on our favorite teams. Go Reds, Bengals, Bearcats and Musketeers! You can now find flat screen TVs up to 84" in diagonal on the market. Add surround-sound, dark walls, theatre seating and enjoy the show.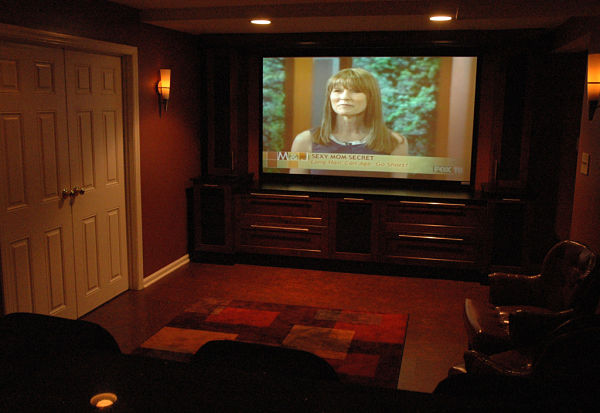 5. Family Room. A family room is often an informal living space designed for a number of functions. Generally there is a television; seating area; shelves for books, games, collectibles and family photos; a place for a computer; storage for children's toys and often a wet bar or kitchenette.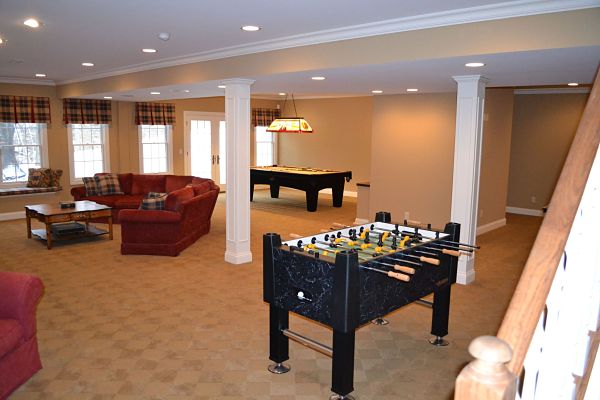 6. Home Office. In the age of the Internet, more people are working from home each year and need space for office equipment, files and client calls or meetings. Working at home requires a dedicated space to stay organized but to also break away from the job at the end of the day.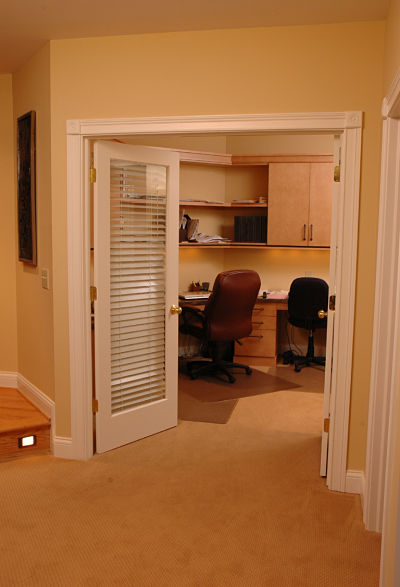 7. In-law Suite. Many of us like to open our homes to adult children who live out-of-town and return for a visit with a spouse and kids in tow, and other visiting relatives and friends. Long distance relationships may be a part of our life-styles. Multi-generational households are also increasing. There is a need for privacy and adequate space for sleeping and bathing when households combine. A basement can be converted to provide the extra space we need.
8. Exercise Room. No time for the gym? Need to stay fit in winter months? Your basement may provide a solution that will allow you to work out on your schedule in a warm, dry environment.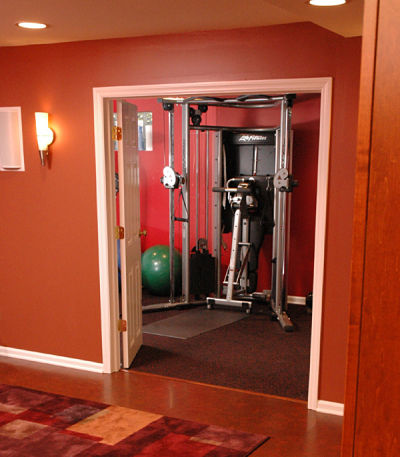 9. Hobby Room. "Man Cave" or "Craft Center", hobbies can be messy and require a space outside the mainstream of a home. Men often enjoy having a place where they have sole control of the TV remote or a shop space for woodworking. Sewing is an activity that requires space for a cutting table, material and supply storage, an ironing board, a sewing machine or even a mannequin. Saws, kilns, pottery wheels require easy-care flooring and dedicated electrical outlets. Scrapbooking has become a popular hobby that uses cutting machines, mats, tables for layout, guillotine-type paper cutters and other supplies that should be confined if young children are in the home. Hobbies bring out the kid in all of us and it's great to have a space where we can be ourselves.