Download Your Free Guide: "Walk-in Shower Design Ideas"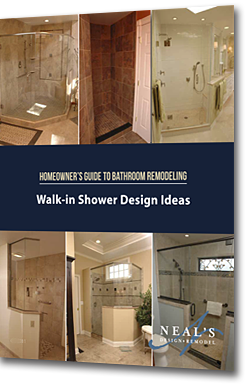 One of the hottest trends in bathroom remodeling is a walk-in shower. Walk-in showers can be designed for almost any bathroom and customized for style and use, including with or without doors.
By downloading our 15-page "Walk-in Shower Design Ideas" guide, you will learn about:
Design options for showers with doors, showers with privacy glass and doorless showers
Space, plumbing and maintenance requirements
Cost factors
Tile designs for walls and floors
Showerheads, multiple showerheads and body sprays
Accessories
Lighting and ventilation
Universal design features
Just fill out the form on this page to download the guide.